2018 Long Weekends: A Travel Cheat Sheet
The earlier you book your long weekend trips, the cheaper they will be!
by Therese Aseoche | October 20, 2017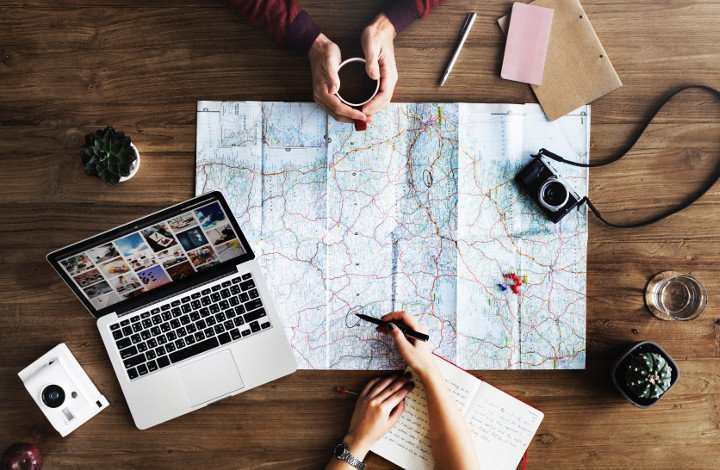 2018 is fast approaching! If you haven't begun planning your vacations, we've prepared a nifty guide on all the long weekends of 2018 with a few of our recommended things-to-do for you to make the most out of them!
Chinese New Year (February 16 to 18, Friday to Sunday)
Hong Kong holds inarguably the best Chinese New Year celebration you could ever witness, which is an experience you must have at least once in your life. The Hong Kong climate may be too cold for comfort, but it's worth it if it means getting to watch the New Year parade, festive lion dances, and amazing fireworks display up close.
Holy Week (March 29 to April 1, Thursday to Sunday) / Day of Valor (April 7 to 9, Saturday to Monday)
Expect crowded airports and hundreds of Filipinos flying to favorite nearby destinations like Japan, Korea, Taiwan, and Singapore. Take the road less traveled and book a trip to underappreciated destinations like Phnom Penh, Cambodia and Marrakech, Morocco. Not only will you be spared from a spike in airfare and hotel prices, but you'll also experience a vacation far from the norm.
Labor Day (April 28 to May 1, Saturday to Tuesday)*
Skip Boracay and La Union this Labor Day Weekend and head to lesser known beach getaways. Visit the newest L'Sirene Boutique Resort in Aurora, Baler which promises its guests the authentic Baler experience — delicious food, a relaxing atmosphere, and tons of exciting water activities. It's located right in front of its own remote beach too so you could be in touch with your inner mermaid in private.
You can also check out our list of remote islands you can consider for your long weekend vacation here.
Independence Day (June 9 to 12, Saturday to Tuesday)*
Escape to lovely island getaway of Bali, Indonesia this long weekend just before its peak season to get that much needed mid-year rest and relaxation. Room prices for accommodations at this time can go 30% to 40% cheaper than the peak rates. The weather won't be too bad as well — it would still be perfect for engaging in water activities and bumming around the uncrowded beaches.
Ninoy Aquino Day (August 18 to 21, Saturday to Tuesday)* / National Heroes' Day (August 25 to 27, Saturday to Monday)
Not a lot of people visit New York City during its summertime, but it's towards the end of August when room rates are lowest. It's partly attributed to the sweltering heat you'll have to endure, but it would all be worth it when you get to join its various events lined up for the month including summer festivals, concerts, outdoor cinemas, and food crawls! Not to be missed is Shakespeare in the Park, a free outdoor production of Shakespeare's works that often some of the finest actors and actresses of Hollywood.
All Saints' Day (November 1 to 4, Thursday to Sunday)**
Visiting Japan might be best during cherry blossom season, but it's equally as stunning (or even more so) during autumn. Book a trip to Hokkaido this long weekend to enjoy cheap hotel and tour rates, and to explore the prefecture away from the hordes of tourists. Go sightseeing and indulge in the best seafood eats around Hakodate, or relax in Lake Shikaribetsu Onsen.
Bonifacio Day (November 30 to December 2, Friday to Sunday)
The beginning of December marks the fun summer season in Australia. Just before the peak travel season takes full effect, head over to the Land Down Under to be immersed in Aussie summertime festivities. Laze around the beaches and surf the waves of Melbourne to escape from Sydney-bound crowds, or discover many of the well-kept secrets of around the city.
Christmas (December 22 to 25, Saturday to Tuesday) / New Year's Day (December 29 to January 1, Saturday to Tuesday)
If there's a place you have to fly to during the holiday season, you have to consider Germany. The Christmas spirit is alive in every corner of the country — in bustling Christmas Markets, dazzling light shows, skating rinks, and snowy forests. Note that airfare and hotel prices are cheap at the beginning of December but will rise towards Christmas Day, so plan your trip wisely!
* Monday not a holiday
** Friday not a holiday
Where are you planning to book a trip to next year? Share with us your plans below!