PSA: Cebu Pacific Passengers Now Have a Dedicated Arrival Gate at NAIA T3
Checking in online now has more perks!
by Ina Louise Manto | April 27, 2023
Cebu Pacific (PSE: CEB), the Philippines' leading airline, enhanced customer service at the Ninoy Aquino International Airport Terminal 3 (NAIA T3) by allowing passengers who accomplished online check-in to enter through a dedicated arrival gate, among other features that will ease travel experience.
Perks for passengers who checked in online
From the first entrance at the NAIA T3 Departures (Online Check-In Entrance), customers who checked in online can go straight to the boarding gates if they don't need to check in their bags.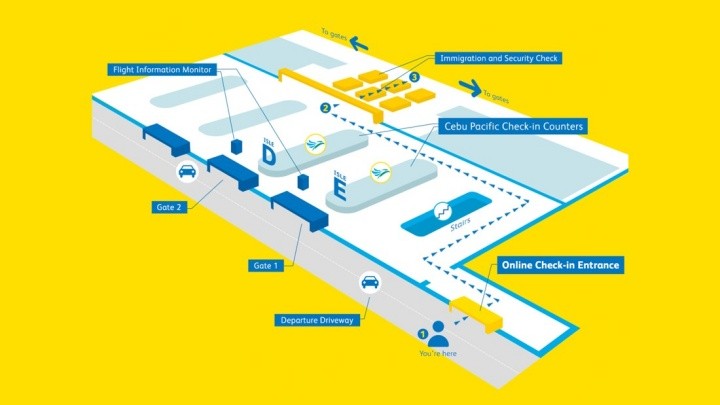 Passengers who need to check in their bags may proceed to CEB's self-bag tag kiosks at Aisle E, scan their boarding passes at a machine, print and attach the tags to their bags. Thereafter, domestic passengers may proceed to the online check-in bag drop counters at E16-E29, while international passengers may check the counters assigned to them on the flight information monitors near Aisles D and E.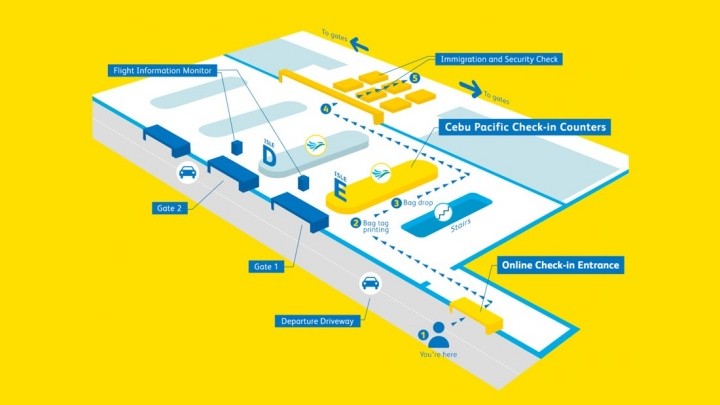 For passengers who didn't check in online
Passengers who did not check in online may enter through Gates 1 and 2 and use any of the check-in kiosks located between Aisles D and E. They may also print their bag tags and use the bag drop counters located between D16-D29 and E1-E15.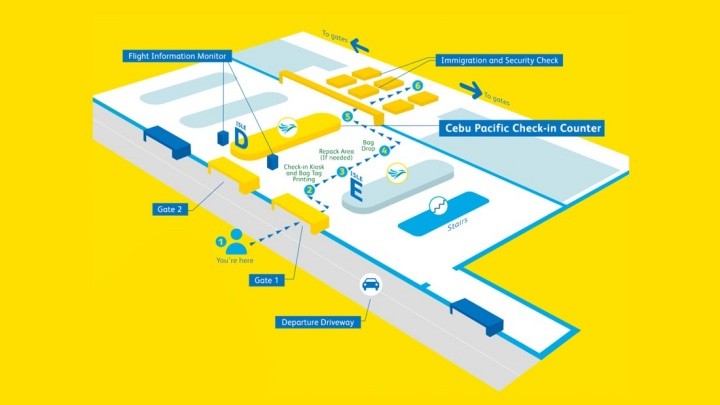 CEB will offer a repack area where all passengers can check if they are within their baggage allowance or not. It also allows passengers to conveniently repack or arrange their bags if necessary.
The airline is also ready to address the concerns of passengers with same-day flights by operating a 24/7 help desk at its ticket office near NAIA T3 Arrival Gate 6.
"Our top priority at Cebu Pacific is to ensure the safety and comfort of our passengers. As demand for air travel picks up, we hope that these solutions will allow our customers to travel more conveniently and reach their destinations with ease," said Lei Apostol, Cebu Pacific Vice President for Customer Service Operations.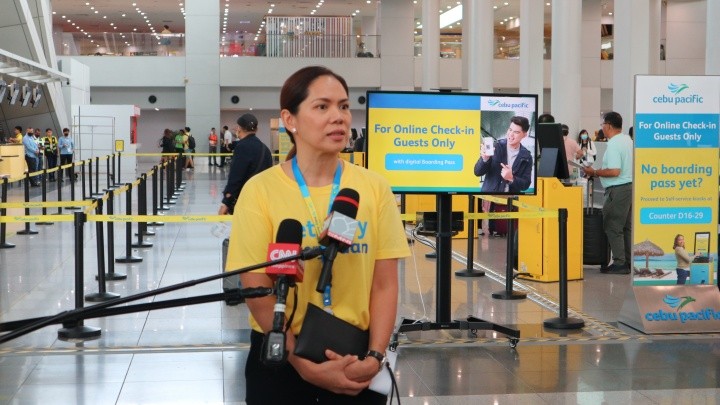 Manila International Airport Authority (MIAA) General Manager Cesar Chiong lauded CEB's initiatives to improve passenger experience at NAIA T3.
"Our focus is to make sure that we will deliver the best service to our riding public and to our fellow Filipinos. This supports our overall goal to continuously enhance the travel experience for all passengers passing through the NAIA," said Chiong.
Among the measures that MIAA has undertaken to further provide a seamless travel experience for passengers include the removal of the initial security check in all four NAIA terminals, the reassignment of some domestic and international flights to other terminals, and the implementation of several digitalization projects.
CEB advises its passengers to book their flights online by creating a MyCebuPacific account to get notifications about their upcoming trips, manage their bookings, and access their Travel Funds, among other features.
Online check-in is also available via the Cebu Pacific app and website, reducing passenger waiting time at the airport and allowing them to go straight to their assigned boarding gates.
CEB flies to 35 domestic and 25 international destinations, spanning Asia, Australia, and the Middle East.
For more travel tips, join WindowSeat.ph's official Facebook community What's Your Trip PH!