Be Your Own Barista at This Unique Korean Mart in Alabang
Prepare iced coffee just the way you like it.
by Ina Louise Manto | April 04, 2023
It's difficult to resist the urge to get yourself snacks when you're binge-watching a new K-drama – everything just looks so good and the next thing you know, you're scouring your pantry for instant ramen or you're already tapping on your go-to Korean restaurant for food delivery. If you're looking into restocking your snack corner, go for the drive to Alabang and experience services at Dream Mart:
Not your usual Korean mart in the metro
You probably already have a go-to Korean Mart for your treats and ingredients. But if you're looking for a convenience store experience that will make you feel like you're in Korea also, Dream Mart's features are worth trying. At a glance, the space looks like your usual mart, but their cooking areas are eye-catching.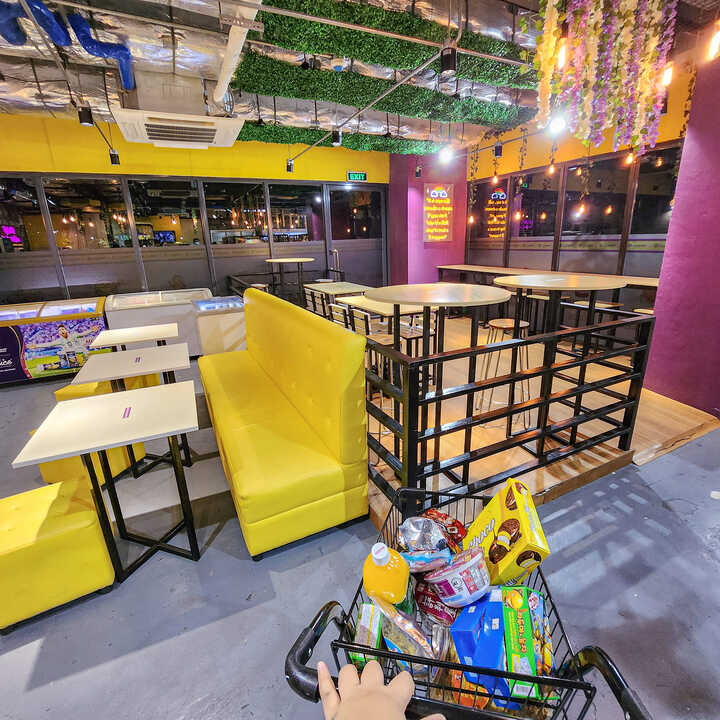 If you purchase instant noodles, you can prepare them in-store. Yes, you can prepare an actual package of instant ramyeon and not the typical cup noodles where you just have to pour hot water and wait a couple of minutes. Prepare your noodles K-drama style – in a gold pot. It's placed in an induction cooker, and all you have to do is wait for it to boil, and et voila, cravings are satisfied.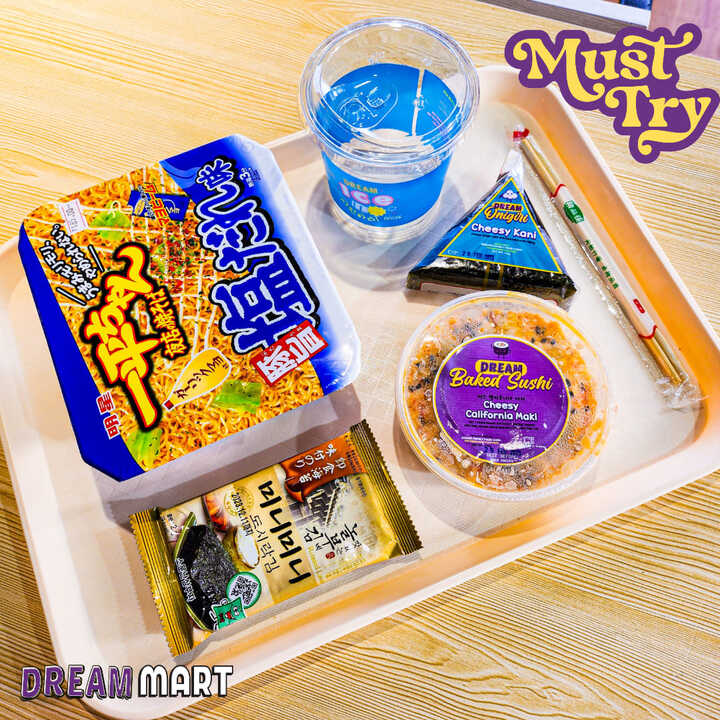 For a dose of caffeine, you can fulfill your barista dreams and prepare your cup of iced coffee. And for the experience, only need to pay PHP99 for a large cup and PHP88 for a regular iced coffee cup.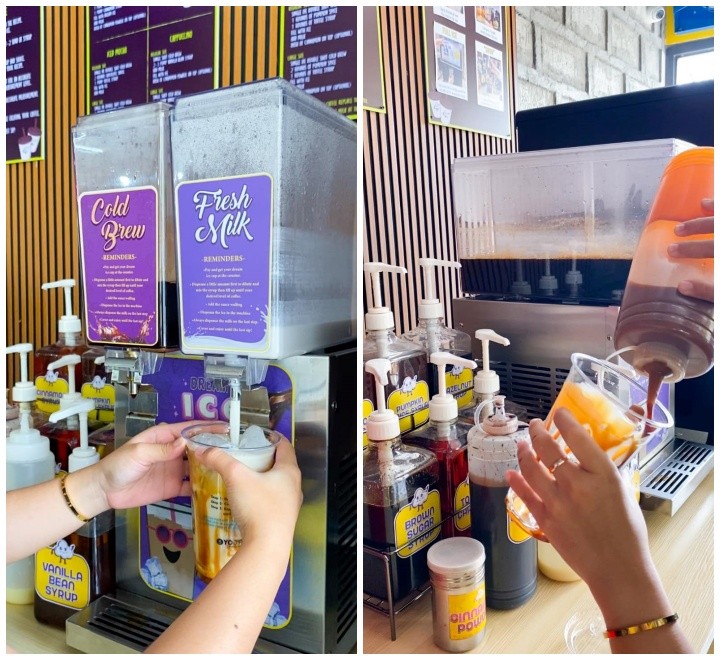 There's pre-made Cold Brew – choose if you're going for a single or double shot. Then proceed to add your choice of syrups and sauces. This is the most exciting part of the experience – coffee just how you like it. Lastly, add Fresh Milk and Dream Ice.
These are the drinks you can make yourself
At their coffee station, Dream Mart has prepared recipes you can easily follow:
Ca pe suada
Spanish latte
Iced mocha
Cappuccino
French Vanilla
Iced caramel macchiato
Pumpkin spice latte
Iced americano
You can also make your recipe where you can choose one to two kinds of syrups and one kind of sauce.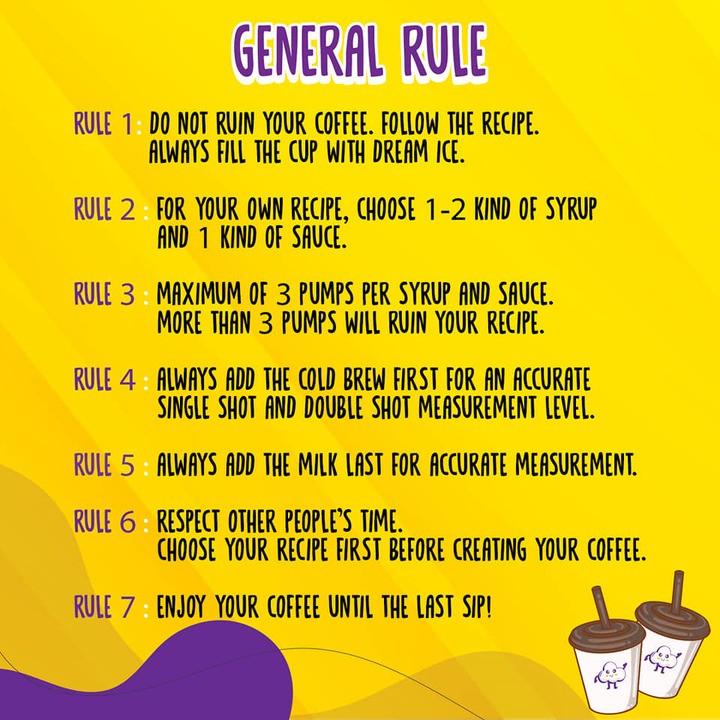 Don't forget to follow these rules by Dream Mart!
Location and Operating Hours
Dream Mart is located at RM 104, Retail 3, Southkey Palce, Indo-China Drive cor. Orient Lane, North Cyberzone, Filinvest Alabang, Muntinlupa City.
They are open 24/7.
For more information and updates, follow Dream Mart on Facebook, Instagram, and Tiktok.
Up for Some Cafe Hopping? Visit These 10 Korean-Inspired Cafes in the PH
Up for Some Cafe Hopping? Visit These 10 Korean-Inspired Cafes in the PH
Ina Louise Manto | Aug 05, 2022
Looking for other places to explore? Join WindowSeat.ph's official Facebook community What's Your Trip PH for more recos!