Satisfy Your Coffee and Donut Cravings at Dunkin' Timog with Its New Biker-Friendly Setup
Other Dunkin' branches are also rolling out biker-friendly features!
by Jon Christoffer Obice | August 10, 2021
As we enter ECQ season three in the metro, Dunkin' Donuts is pushing its biker-friendly agenda even further at the newly renovated Dunkin' Timog.
Dunkin' Donuts in the Philippines has been on a roll lately. From safer curbside pick-ups, drive-thrus for cars and bikes, to bicycle repair stations, they've responded to the pandemic life well. Recently, the brand successfully launched its biker-friendly drive-thrus and alfresco spaces as a response to the pandemic's limited transportation.
Dunkin' Donuts Timog branch gets an upgrade
View this post on Instagram
On August 5th, Dunkin' announced on social media that its upgraded Timog branch now has a bike-thru lane. They also have biker-friendly outdoor seating – just check this place out: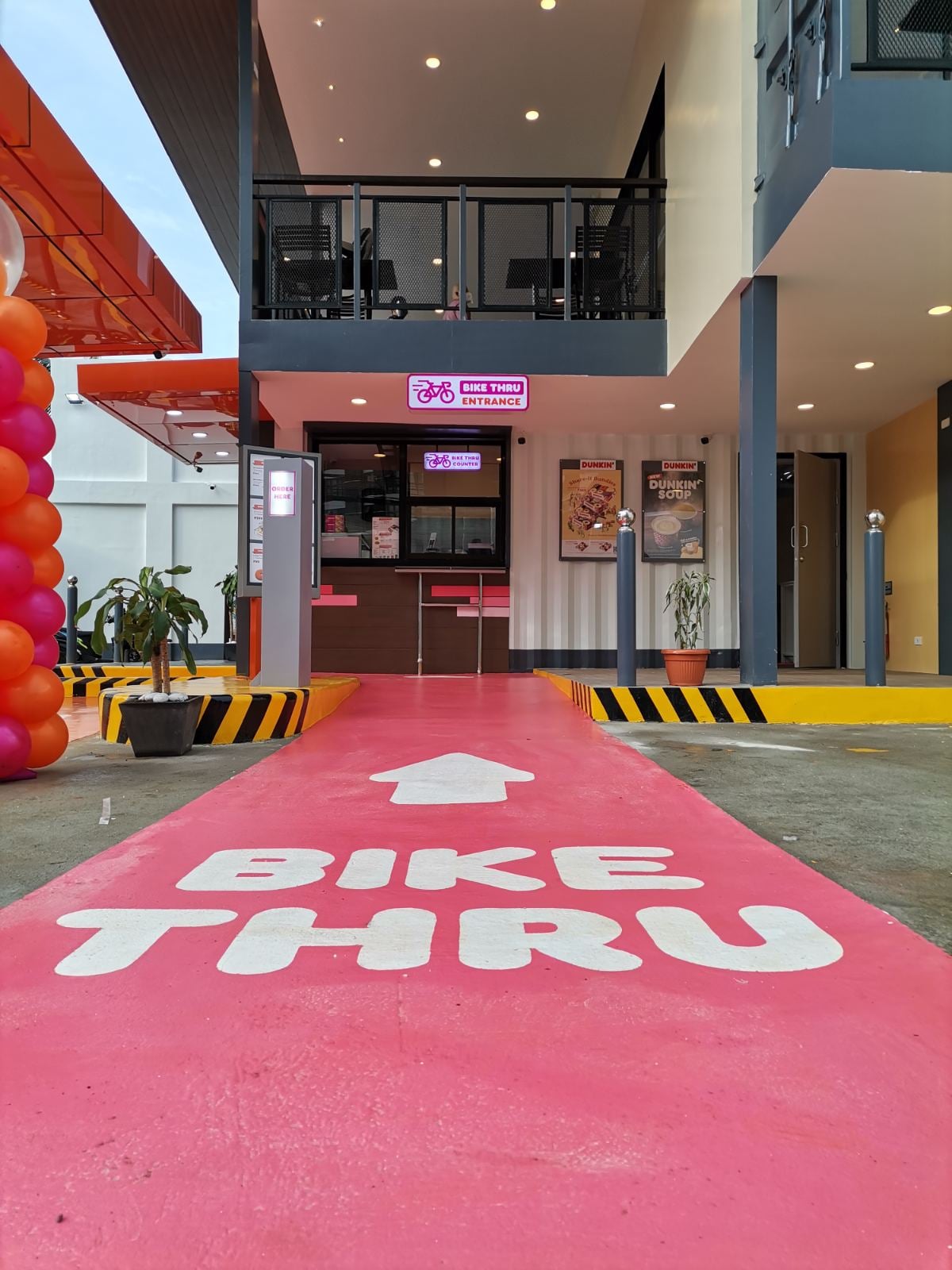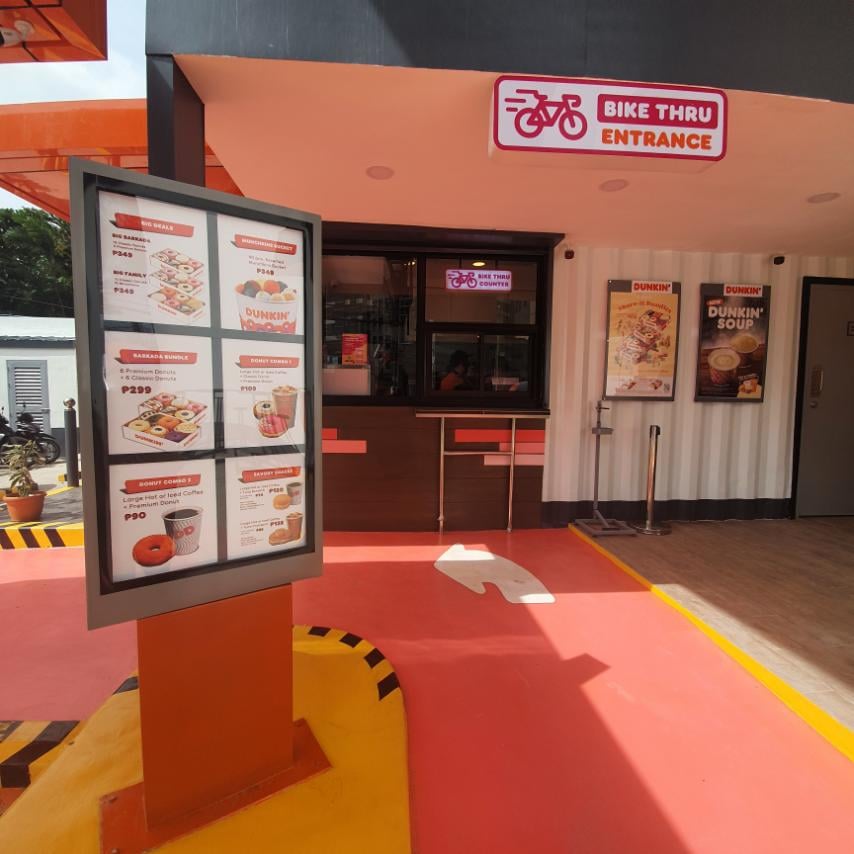 "Our upgraded Timog store is now ready to welcome you," the brand's Facebook post says.
The Dunkin' Timog branch is the latest to reopen its doors to in-store diners and cyclists after its upgraded store on Visayas Ave. This initiative helped commuters on wheels by simply cycling through the lane, placing their orders through the speaker, and picking up their orders through the window.
View this post on Instagram
View this post on Instagram
"Not only is it biker-friendly, it also got curbside pick-up for a safer Dunkin' experience! Please take care and remember to practice the proper safety protocols!" the brand captions in another post.
Dunkin' Donuts on 2nd Ave. BGC, and many more to follow
The upgraded Visayas Ave. and Timog branches became the first renovated establishments that look ideal for cyclists to grab a snack after a long ride. What's more, the Timog outlet even features a bicycle repair station equipped with a pump and other tools.
View this post on Instagram
View this post on Instagram
Meanwhile, the Dunkin' store on 2nd Ave. in BGC, Taguig also showcases a similar bike-thru area and tables with bike racks. The latter setup lets you park your bike while dining or sipping a cup of coffee.
View this post on Instagram
View this post on Instagram
We're looking forward to seeing more Dunkin' stores with spaces for cyclists!
Dunkin's Timog branch is at Timog Avenue corner 11th Jamboree Street, Sacred Heart, Quezon City. Dunkin Donuts' 2nd Avenue branch is at 2nd Avenue, Burgos Circle, Taguig City. Dunkin's Visayas Ave. branch resides at 52 Visayas Ave, Quezon City.
READ MORE:
ECQ Travel Guidelines: What Are 'Tiny Bubbles' and Who Can Enter Them?
Oia Skygarden Will Give You a Santorini-Like Getaway in Metro Manila
This Newly Opened Cafe in BGC Looks Like It's Straight Out of Japan
Grab Your Chance to Get Biking Lessons at These Locations in Metro Manila