24 Hours in Hanoi: A Mini Tour
Take a quick tour around one of the Southeast Asia's most beautiful cities.
by Tommy Walker | March 29, 2017
There's truth in it when people say cities can be overwhelming. Mostly down to the busy activity that almost automatically goes with every one, but also down to the size and time it takes to get around. Well, although this city is the capital of this country, it very much feels likes the second city. This is why you'll probably warm up to the place better. A city that is authentically charming yet has a mix of easy-going to absolute mayhem.
Hanoi in Vietnam is a typical old Asian city. Nowadays, with Vietnam's economy being the highest in the whole of Asia, Hanoi is moving fast. Not only that, the bikes moves fast too. Hanoi will make your head spin at first, awakening all your senses at once.  The buzz alone is addictive, but with great food, scenic lakes and old colonial architecture all around, Hanoi is one of them places that you'll naturally come to love.
The first 24 hours will be a whirlwind, but you can see a lot and get a lot done. We're sure you'll be able to handle the ride, so let's take a mini tour around this small but pulsating city.
DIVE INTO THE DEEP END
The best place to start will be Hanoi's Old Quarter. You may even take a couple of trips here, depending what time you arrive, as it's a great spot to have a few beers and enjoy Hanoi's local delicacies in the evening. This is one area is get lost and to enjoy it. There are so many souvenir shops, coffee shops, and food vendors, cheap clothes markets and outside beer drinking, the Old Quarter is probably the best part of visiting Hanoi for the first time. You're bound to find a cool, quirky little bar that is authentically local to Hanoians.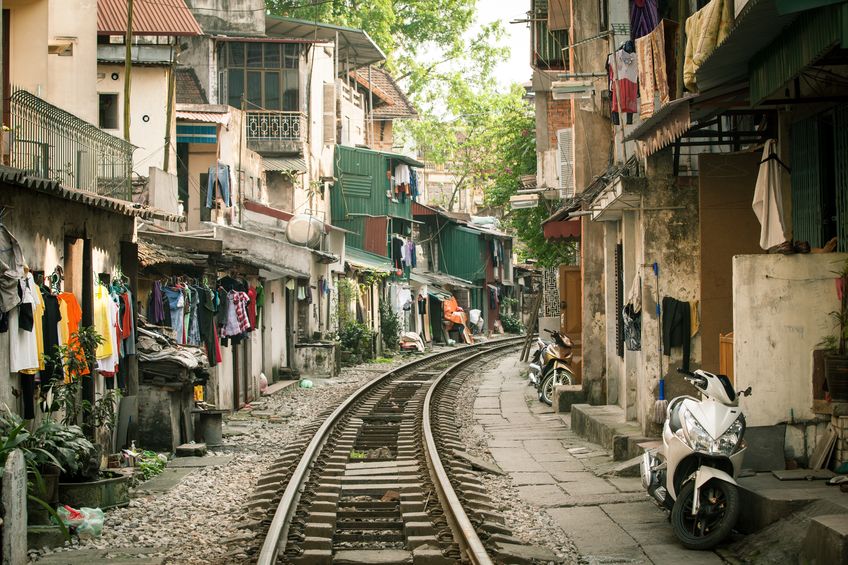 TAKE A STEP BACK
Whether you're roaming Hanoi in the morning or during the afternoon, a visit to the scenic and more peaceful Hoan Kiem Lake will give you a breather from the street hustle. Bang in the middle of the historical centre of Hanoi, Hoan Kiem is one the most visited areas of the city for visitors. Make sure you take your time and explore all corners, at the northern side of the lake is the picturesque Ngoc Son Temple.
The West Lake area is a great way to hop on a bicycle and see this part of the city. You'll ride along with many others, past pagodas, temples and mini districts that have a new influx of boutique cafes and restaurants with reportedly good seafood. Check out some great views of the coastline too.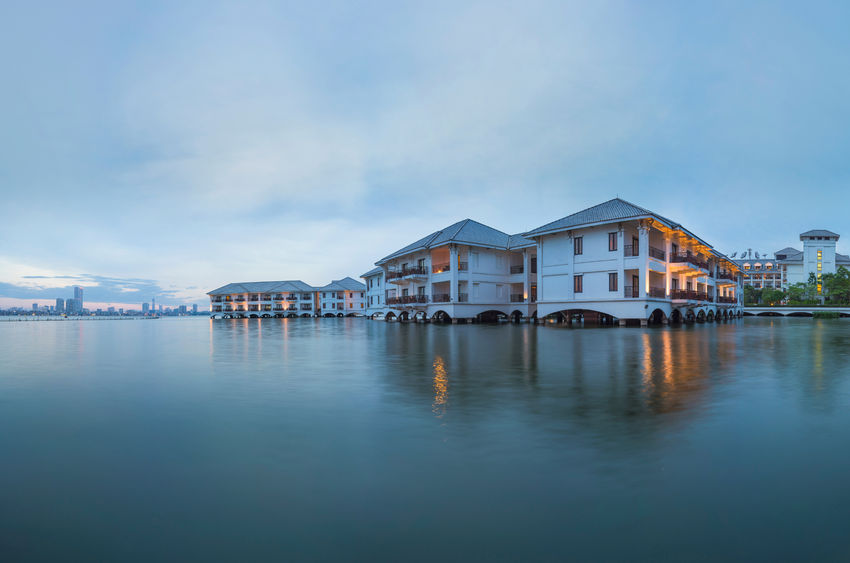 GET ALL CULTURAL
Hanoi has many cultural and historical options to get your cultural kicks. Seriously, you'll be all cultured out after Hanoi! I would say take your pick of one or two, rather than trying to hit them all.
Temple of Literature
Built in 1070 and is Vietnam's first national university, the Temple of Literature is an ideal spot for history and education buffs. With dozens of local art, halls, statuses and temples you'll be able to imagine what it was like to be privileged centuries ago in Vietnam.
Ho Chi Minh Mausoleum
Important to Vietnam history, this is the final resting place of Vietminh leader Ho Chi Minh. He established independence to Vietnam, and as named after the city once called Saigon, Ho Chi Minh is dear to history of Vietnam, and what it is today. A must visit.
Military History Museum 
Exactly what is it and how it sounds, the Military History Museum boasts many vehicles, weaponry and displays of wars Vietnam has been during the past. You'll see a lot of the war with US here.
Museum of Ethnology
If you're fascinated by the variety of ethnic groups in Vietnam, around 15 minutes by car from the city centre, Vietnam Museum of Ethnology will give you an in-depth insight.
Imperial Citadel
Since 2010 the Imperial Citadel has been UNESCO certified due to its historical significance. Although it was a stronghold right up until the Vietnam war, there has been evidence that this site was once a prominent and more ancient area dating back to over 1,000 years ago.
Hoa Lo Prison Museum
French colonists built this prison in the 19th century to lock up anyone opposing to their rule. Still impeccably intact, you can see what the lives were like in jail dating back a couple hundred years.
ENOUGH CULTURE, LET'S EAT AND DRINK
Vietnam is home to great street food and amazing coffee. Arguably only behind Thailand in the whole of Southeast Asia, to indulge in Vietnam delicacies are as good as it gets. There are no particular streets or regions focused entirely on food, however don't worry most corners and alleys within inner Hanoi and centre will have plenty of options. If not, head into the Old Quarter again to try some of these.
Egg Coffee (Ca phe tru'ng)
Unique to Vietnam, quick and easy to make and quite delicious, Egg coffee is definitely popular with travellers. Egg yolk, egg cream, sugar and coffee all whipped together will be your daily coffee necessity mixed with a liquid dessert.
Hanoi Beer
A favourite amongst locals as well as travellers, Hanoi is 5.1% and locally brewed. Sip on one at most vendors and restaurants.
Pho (Noodle Soup)
Vietnam's national dish, Pho or prenounced 'Fah' is a beef noodle soups
Banh Mi
French-sized sandwich baguette for one served with pate, pork, salad and chilli. You'll find 'banh mi' on many corners, and they usually only sell for around 10,000 VND!
Bun Cha
Common in Vietnam, 'bun cha' is grilled pork and noodles. It can be served with 'banh goi' that is a pork spring roll type side dish.
ENTERTAINMENT AND NIGHT LIFE
Hanoi is a city that really looks better at night. There are many bars and shows to enjoy.
Hanoi's Water Puppet Show is a great option if you want to see something different that is local to Vietnamese culture. Head over to the Municipal Water Puppet Theatre for daily shows. The themes are based on real legends and stories within Vietnamese culture. To add to this, the shows are normally accompanied by local music, performed by local bands. This is a 1,000-year-old tradition that was started during monsoon seasons by northern Vietnamese farmers.
Hanoi's nightlife really can revolve around the Old Quarter, and as s we mentioned before, it will serve you well. You'll wander through the alleys and find many charming, colonial, Vietnamese and modern bars. You'll stumble across a ton of street drinking, typically sitting on small plastic chairs.