Stay and Dine One Last Time at Intercontinental Hotel Manila: Promos and Deals
Enjoy one-of-a-kind hospitality one last time before the Intercontinental Manila closes its doors.
by WindowSeat.ph | December 15, 2015
An iconic figure in Manila's history, the first 5-star hotel in Makati's history will close it's doors in January 2016. The Intercontinental Manila has stood witness to many pivotal events in the nation's history, and has stood as a testament to the Filipino spirit of hospitality. Before the iconic hotel stops operation and makes way for bigger and better things, here's how you can give it a proper send off:
Dine one last time at Jeepney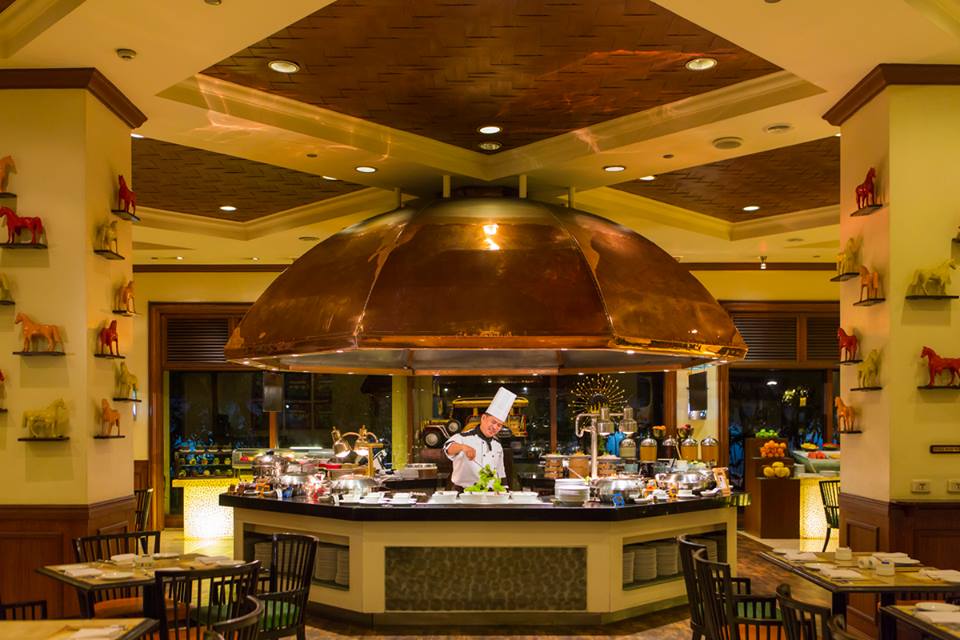 Having accommodated countless dinners and diners over the decades, The Jeepney may have undergone many transformations but still serves one of the best Filipino fusion buffets in the Metro. You and four of your friends can enjoy lunch or dinner here until December 30 (with the exception of December 24 and 25) for PHP 4,600+ and relive your own memories in the restaurant.
Take home your very own Crepe Samurai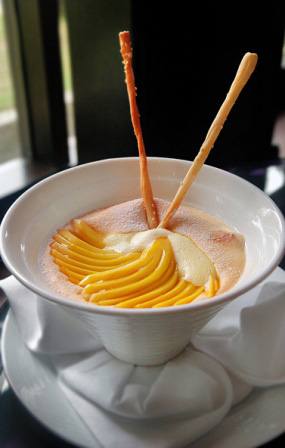 One of the things The Jeepney is best known for is their Crepe Samurai. Take home this delectable dessert of mango crepe at a discount until the end of the year, with the added bonus of its recipe. The small size goes for around PHP 460, while the large is priced at around PHP 1,460.
Bid the Grand Dame farewell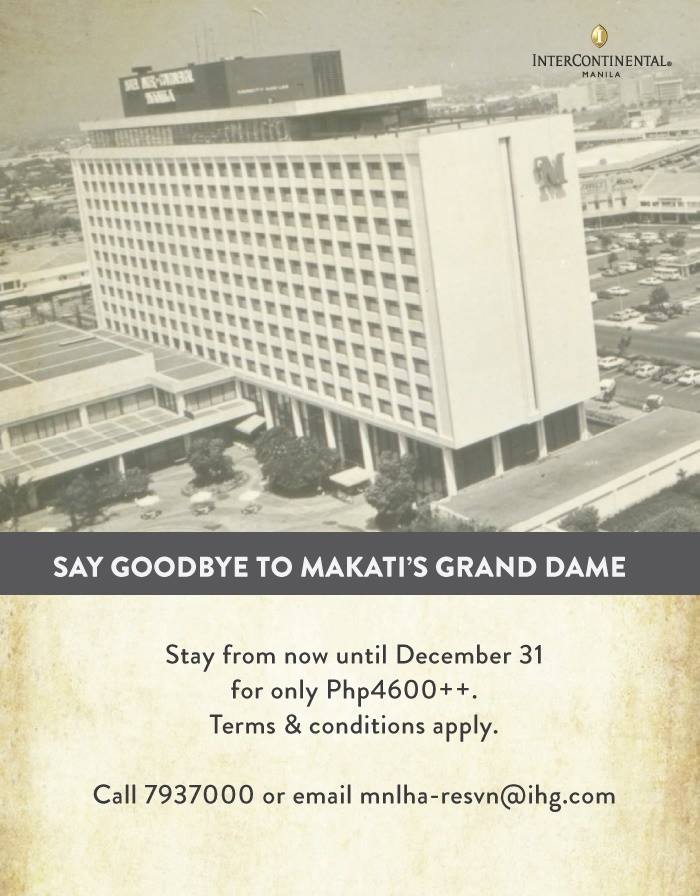 Stay at the Intercontinental Manila one last time before their doors close for good. Avail of their "Memorable Stay Room Package" for PHP 4,600+ and enjoy a buffet breakfast for two at The Jeepney, as well as internet access and 50% off your room rate should you decide to stay a second night. Don't hesitate, because the deal only lasts until December 30! Contact the hotel at +632 793 7000 to book your room.
Celebrate an Era on December 30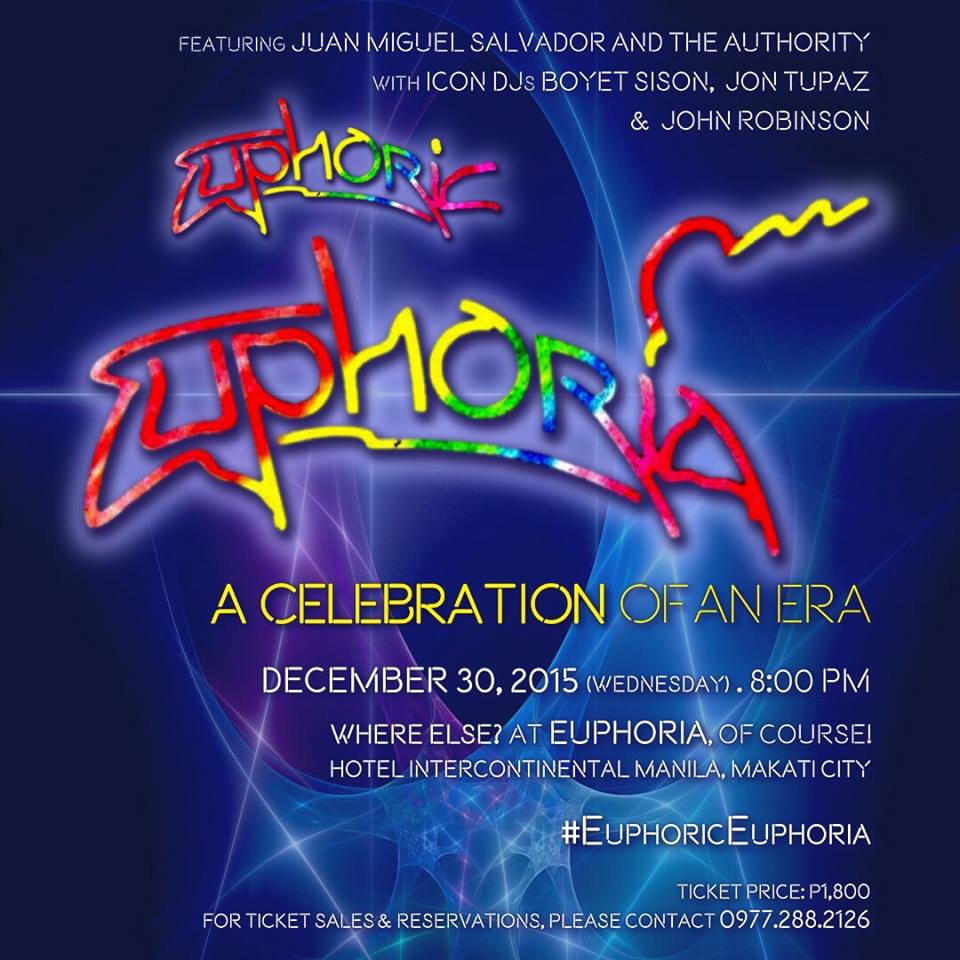 Put on your dancing shoes and prepare to disco the night away at Compass (formerly known as Euphoria) at Intercontinental Manila. Their '80s themed party on December 30 is sure to spoil you silly with amazing food, drinks and music from the Juan Miguel Salvador & Authority band and Icon DJs Boyet Sison, John Tupaz and John Robinson. Tickets for this one of a kind celebration are available at PHP 1,800–contact +63917 533 3636 for your inquiries and reservations.
Ring in the New Year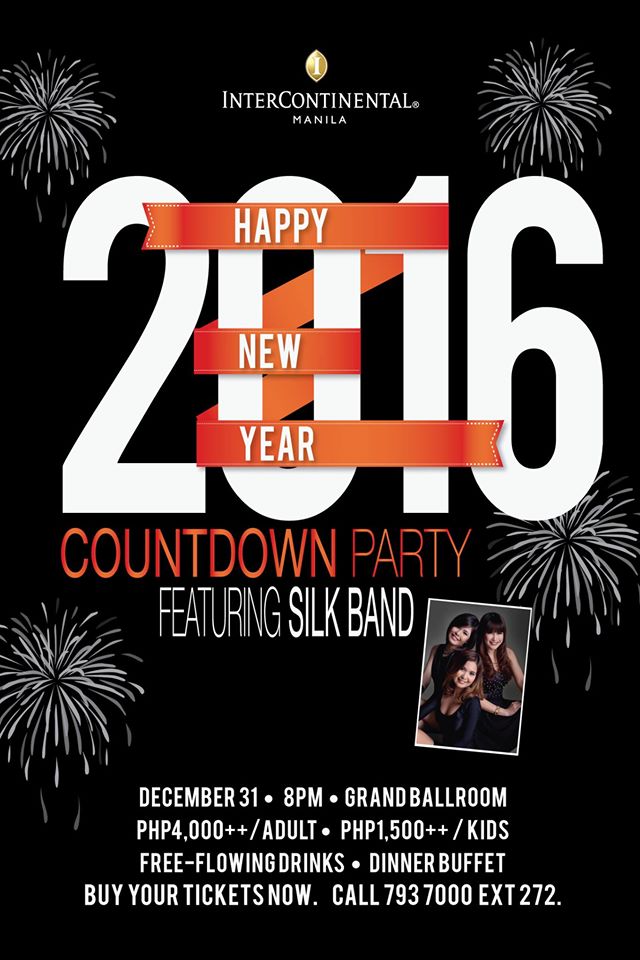 What better way to celebrate Intercontinental Manila's 46 years of service than by ushering in the New Year with them? Bring your friends and family to their Grand Ballroom for one last party and enjoy free-flowing drinks and an unforgettable dinner buffet for PHP 4,000+ per adult and PHP 1,500+ per child. Get your tickets for this final New Year's Eve farewell by calling +02 793 700 ext. 272 today.
What are your favorite memories at the Intercontinental Manila? Share them with us by leaving a comment below!