6 Breathtaking Attractions You Should Check Out in Jewel Changi  
Aside from over 300 dining and shopping options, there are attractions inside Jewel Changi too.
by Ina Louise Manto | June 26, 2023
From world-class facilities and architecture to dining, there's no wonder why Singapore's Changi Airport held the title of the best in the world for nearly a decade. Known for being an attraction in itself in Singapore, this airport has seen over 17 million passengers this year (as of May) with over 100,000 commercial aircraft movements. If you find an opportunity to visit Changi Airport whether as a transit passenger or when you're traveling to and from Singapore, here are some activities you can enjoy aside from dining and shopping:
Shiseido Forest Valley
View this post on Instagram
Singapore is known for its many green spaces and its airport is no exception. There's an actual forest indoors and it isn't just made for the sake of having green space. The Shiseido Forest Valley is home to 60,000 shrubs, 900 trees and palms, and the famous waterfall at its center. There's also a multi-level walking trail if you want to go on a chill ~hike~, complete with mist to make the experience enchanting.
Opening hours: 24/7
HSBC Rain Vortex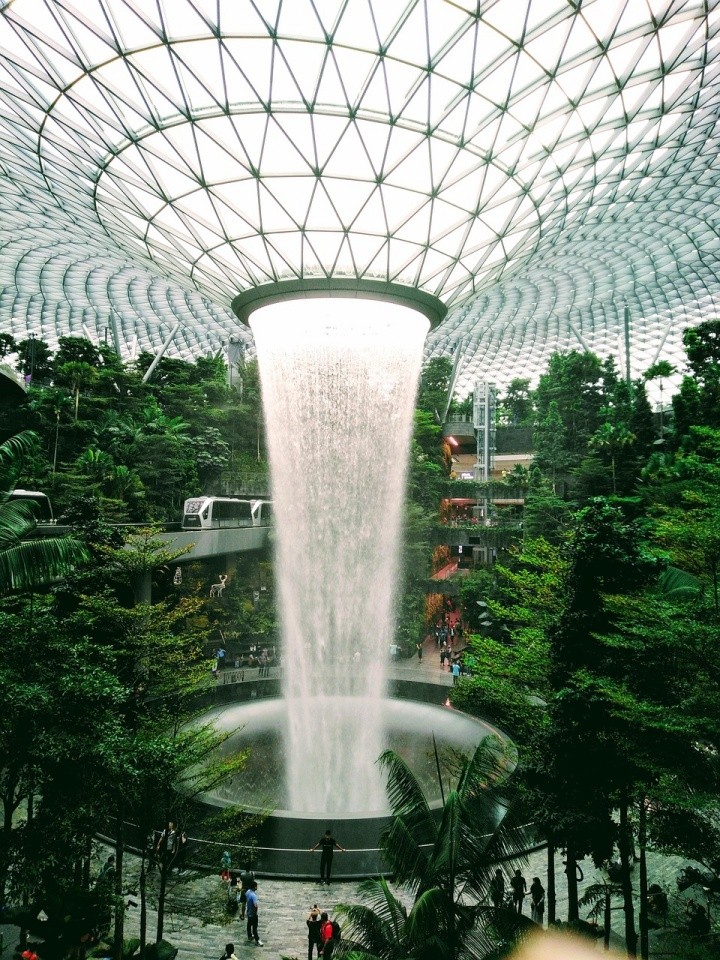 Hailed as the tallest indoor waterfall in the world, the HSBC Rain Vortex is located right in the heart of Shiseido Forest Valley. Fill your ears with the relaxing sounds of water – this attraction is seven floors tall, with captivating light and sound shows at night. But note that it's only open until 10:00 PM, so make sure to arrive early if you're flying at night if you wish to see it.
The HSBC Light & Sound Showcase is at 8 PM and 9 PM on Mondays to Thursdays and at 8 PM, 9 PM, and 10 PM on Fridays to Sundays.
Canopy Park
Nestled on the top floor of Jewel Changi, the Canopy Park is an expansive space – 14,000 sqm of recreational wonderland. It has different attractions people of all ages would love, including Discovery Slides, Petal Garden, Foggy Bowls, and Topiary Walk.
Ticket rates for both children and adults are SGD8.
There are other attractions in Canopy Park too, including Walking Net, Bouncing Net, Mirror Maze, Hedge Maze, and Mastercard Canopy Bridge, but you would have to pay separately.
Walking and Bouncing Net
View this post on Instagram
Now this experience is not for the faint of heart. It's time to conquer your fear of heights and try to go on a walk above a void – 25 meters or 82 feet to be exact above the ground. Don't worry though, this net is huge and sturdy.
And if you can't go for the taller nets, head to the Bouncing Net instead, which is just eight meters from the ground.
Opening hours: 10 AM to 10 PM.
Hedge Maze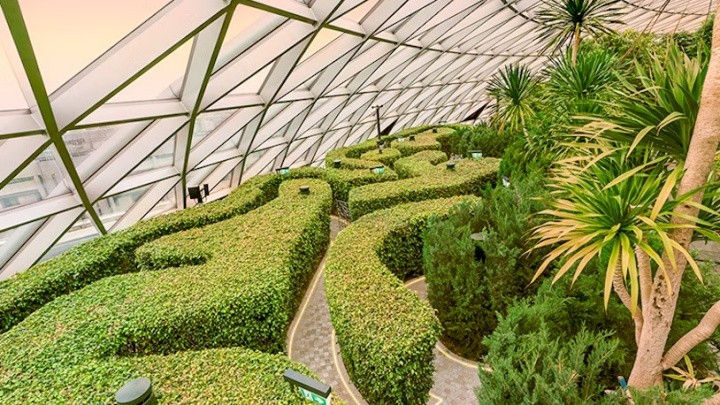 If you've got time to kill, take the challenge and try to make it out of the Hedge Maze. It's located on the topmost floor of the Canopy Park and you'll have a stunning view once you reach its core. P.S. This maze is the biggest in Singpore!
Opening hours: 10 AM to 10 PM.
Changi Experience Studio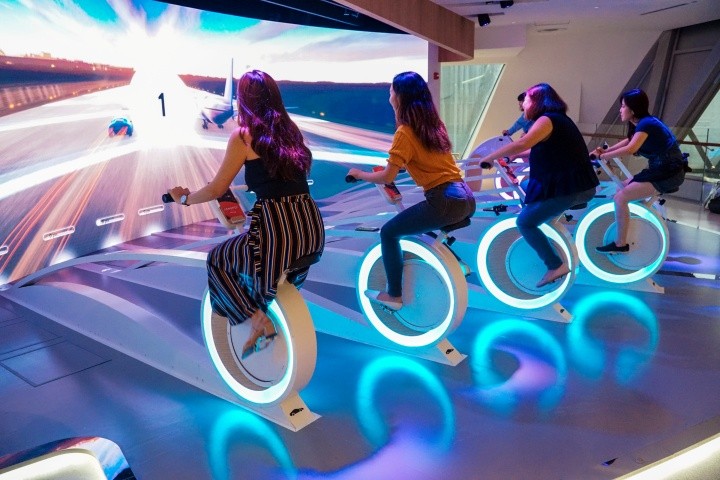 What are the secrets behind Changi Airport's success? The first of its kind, the Changi Experience Studio is an exciting digital attraction that features 20 interactive touchpoints and 10 content zones, both for education and play. Here, you can learn about the airport's history, view various projections, and even play aviation simulations.
Opening hours: 11 AM to 8 PM on weekdays and 10 AM to 8 PM.
Looking for other places to explore? Join WindowSeat.ph's official Facebook community What's Your Trip PH for more recos!