BOOKMARK: Take Yourself Out on a Date at These Museums in the Metro
Here's to learning something new!
by Ina Louise Manto | February 22, 2023
We have different ways of destressing: some love to visit new cafes with friends while others find happiness in short getaways in locations near the metro. If you're looking for something new to try this year, why don't you go museum hopping the next time you're free? From learning about history and art to the cosmos, check out these museums in Metro Manila:
Free entrance museums in Metro Manila
National Museum of Anthropology
Location: P. Burgos Drive Rizal Park, Teodoro F. Valencia Cir, Ermita, Manila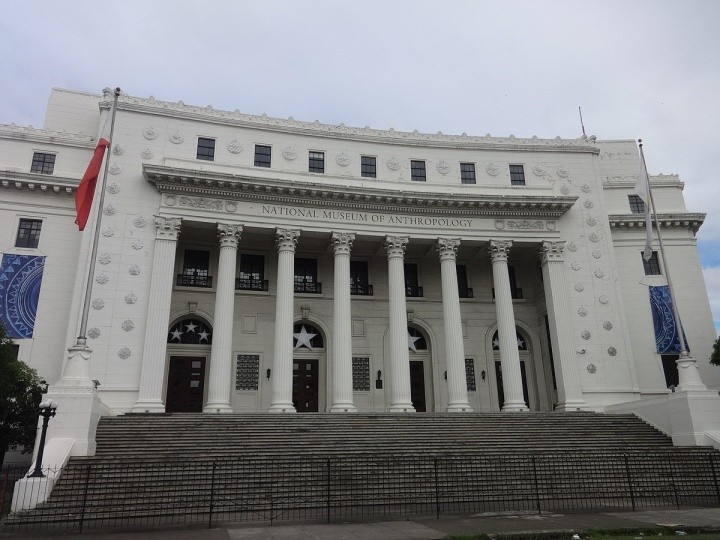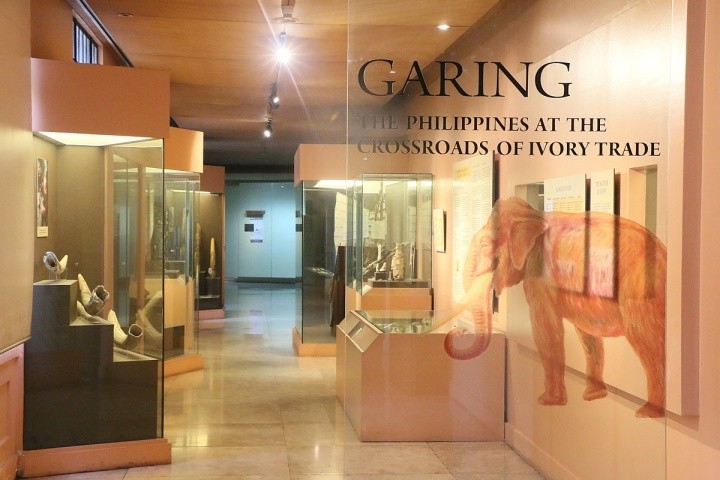 Learn about the pre-history of the Philippines at the National Museum of Anthropology. The five-story building houses terrestrial, ethnographic, and underwater archeological collections that narrate the story of the country from the past. From remnants of the Galleon trade to cultural materials, the museum's permanent collection comprises around 10,000 items.
Open from Tuesdays to Sundays, from 9 AM to 6 PM.
National Museum of Fine Arts
Location: Padre Burgos Ave, Ermita, Manila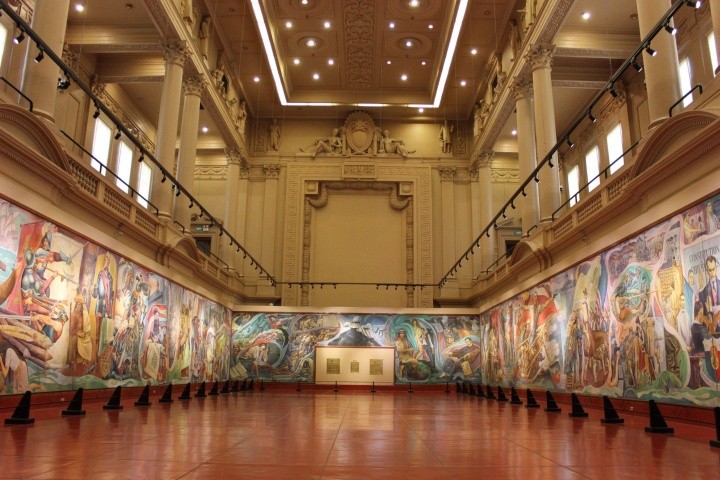 Did you know that the National Museum of Fine Arts was the former Legislative Building and was designed to be the National Library? At the present, the four-story building is the home of 29 galleries, which include works of National Artists, 19th-century Filipino masters, leading modern printmakers, sculptors, and painters.
Open from Tuesdays to Sundays, from 9 AM to 6 PM.
National Museum of Natural History
Location: Padre Burgos Ave, Ermita, Manila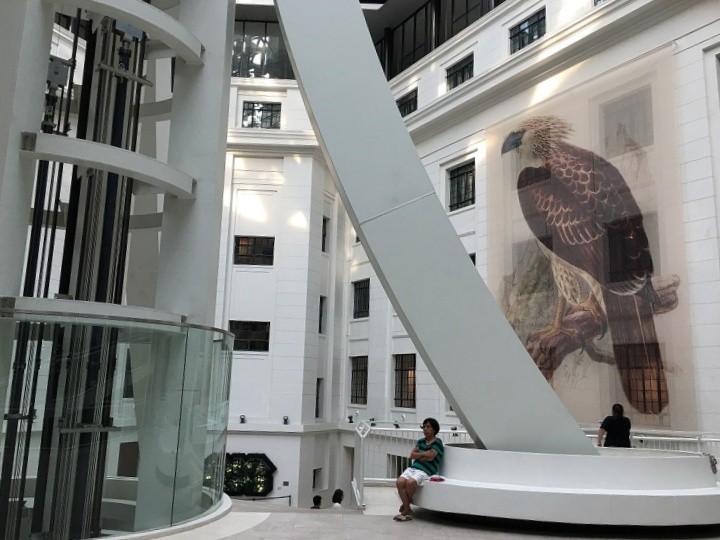 While the building was built in 1940 as the Agriculture and Commerce Building, the National Museum of Natural History only opened to the public in 2018. You may know this museum to house the gigantic Tree of Life, which you'll see upon entering the building. The museum is home to 12 galleries where you'll see zoological, botanical, and geological specimens that exhibit the country's unique natural history.
Open from Tuesdays to Sundays, from 9 AM to 6 PM.
National Planetarium
Location: Rizal Park, Padre Burgos Ave, Ermita, Manila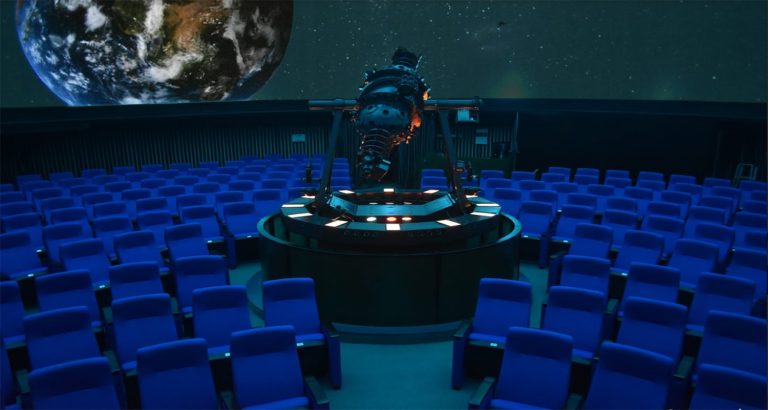 The National Planetarium will give you an out-of-this-world experience as you'll learn about astronomy through lectures, shows, exhibitions, demonstrations, and observations. Its gallery, "Filipino Life Guided by Skies", focuses on ethnoastronomy practices by Filipino cultural communities. The ethnoastronomy exhibition has six sections: Philippine Night Sky, Cultural Astronomy, The Cosmic Timeline, Farming and Hunting, Time Reckoning, and Seafaring and Navigation.
Open from Tuesdays to Sundays from 8:30 AM to 5 PM.
Manila Clock Tower Museum
Location: 4th Floor, Manila City Hall, Padre Burgos Avenue, Manila
While you're visiting the National Museums in Padre Burgos, make the most of the trip and head to the newly-opened Manila Clock Tower Museum. Considered the country's tallest clock tower, this museum built in the 1930s now gives visitors a multi-sensory and immersive telling of Manila City's history. It's located on the fourth floor of Manila City Hall, and don't forget to climb the 100-foot tower, where a 360-degree view of Manila City waits.
The museum is still free of charge until further notice; keep posted on its social media pages.
Open from Tuesdays to Fridays from 10 AM to 3 PM | Facebook
Museums in Metro Manila with fees
Museo Pambata
Location: Roxas Boulevard corner South Drive, Manila
Looking for a fun weekend activity for kids? Museo Pambata is the country's first hands-on discovery children's museum, with new activities and exhibits to enjoy every few weeks. From storytelling to interactive activities, there's always something to discover for kids! It's also an opportunity for accompanying adults to rekindle their inner child.
Open on Fridays to Sundays from 10 AM to 5 PM.
Rates change weekly, keep posted on Facebook.
Ayala Museum
Location: Greenbelt Park, Makati Avenue, corner Dela Rosa Street, Ayala Center, Makati
View this post on Instagram
After closing in January 2019 for renovations, the Ayala Museum finally reopened to the public in early 2022 with five galleries. Adapting to changes brought upon by the pandemic, the museum has become phygital – a physical and digital museum experience. On the ground floor alone, you'll find a Digital Gallery, the first of its kind in the country, featuring 8 screens that allow visitors to explore objects in the museum.
Open on Wednesdays to Sundays, from 10 AM to 6 PM.
Rates: P650 regular and P350 for discounted
Facebook | Instagram | Official website
The Mind Museum
Location: JY Campos Park, 3rd Avenue, Bonifacio Global City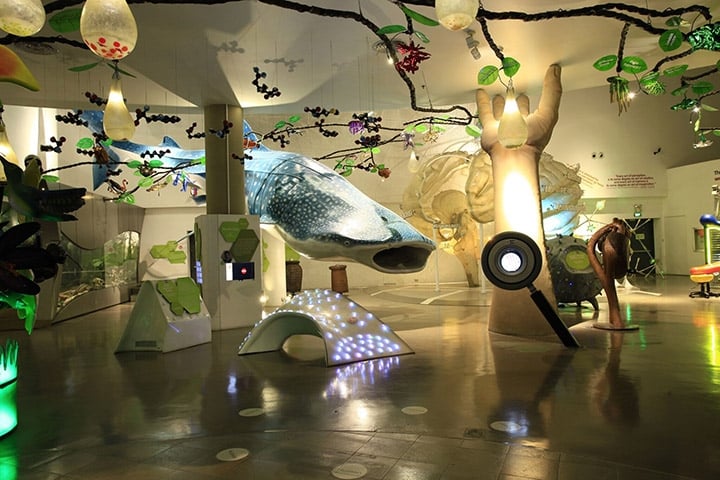 Since 2012, The Mind Museum has showcased exhibits and experiences about all things science. From dinosaurs to the universe, visitors will enjoy over 250 active exhibits through five interconnected stories. The fun and learning don't also stop indoors, as there's a Botanical Garden outside, which is also used as a venue for events.
Open from Wednesdays to Sundays from 9 AM to 6 PM.
Rates: P750 for adults (all-day pass) ; P550 discounted on Klook
Facebook | Instagram | Official website
Art in Island
Location: 175 15th Ave, Cubao, Quezon City
View this post on Instagram
You may already know Art in Island as the country's "selfie museum", with its 3D interactive murals. The interactive museum recently opened a new space where you can view and experience surreal art through animated projections and light displays. If it's your goal to visit teamLab Planet TOKYO, you'll have a similar experience here.
Open on Tuesdays to Sundays from 10:30 AM to 9:30 PM.
Rate: P850, P800 when booked on Klook
UST Museum
Location: España Blvd, Sampaloc, Manila
Did you know that the UST Museum is the oldest existing museum in the Philippines? It was built in 1865 and was originally in the university's Intramuros campus until it was transferred in 1936 to the Sampaloc campus. At present, the museum is divided into three parts: the Main Gallery for thematic exhibits, the Museum Library for books on museum practice, visual arts, and history for research and appreciation, and a Conservation Laboratory that addresses the conservation needs of the library.
Open from Mondays to Saturdays, from 10 AM to 4:30 PM on Mondays, and 8:30 AM to 4:30 PM on Tuesdays to Fridays.
Rates for non-students: P50, free entrance for non-Thomasian senior citizens and PWDs
Find more information on the official website.
Museo de Intramuros
Location: Corner Arzobispo, Anda St, Intramuros, Manila
If you're planning to spend a day tour around Intramuros, include Museo de Intramuros in your itinerary. This museum was formerly the site of San Ignacio Church of Intramuros and opened as a museum in 2019. When you visit, you can learn about the 400-year Catholic evangelization of the Philippines through ecclesiastical art, artifacts, textiles, and furniture.
Open daily from 9 AM to 5 PM.
Rates: P200 for regular, P160 for discounted
Have you gone to any of these museums in Metro Manila before? Share your experience with us!
Looking for other places to explore? Join WindowSeat.ph's official Facebook community What's Your Trip PH for more recos!