Enjoy a Breezy Evening in Nuvali and Catch the Fountain of Lights This Summertime
Watch the show until June 25, 2023.
by Ina Louise Manto | May 02, 2023
When thinking of places to go in the south, some of the destinations that come to mind include a day trip in scenic Tagaytay or a fun beach getaway in Batangas. On the way to Tagaytay, you'll probably pass by Nuvali in Sta. Rosa, Laguna – an outdoor development where you can set up a picnic, bike, dine, shop, or feed the iconic koi fish. But here's something to look forward to this summertime: enjoy the cool evening breeze and catch a symphony of lights and sounds at the Lakeside for the Fountain of Lights:
Fountain of Lights Summer Edition 2023
Launched in 2019, Nuvali's Fountain of Lights show became an addition to Nuvali's roster of fun experiences for families. While the show was held online during the height of the pandemic, the iconic show resumed onsite shows in December 2022, dubbed "Disney Sea Philippines". It showcased three segments: "The Ocean Depths", "The Night Sky", and "Sayaw ng Parol".
But you mustn't wait for Christmas to catch this colorful show again. From April 28 to June 25, 2023, you can catch the Fountain of Lights Summer Edition, Fridays to Sundays, from 6 PM to 9 PM. After a day trip in Tagaytay, don't forget to drop by Nuvali on your way back to the metro!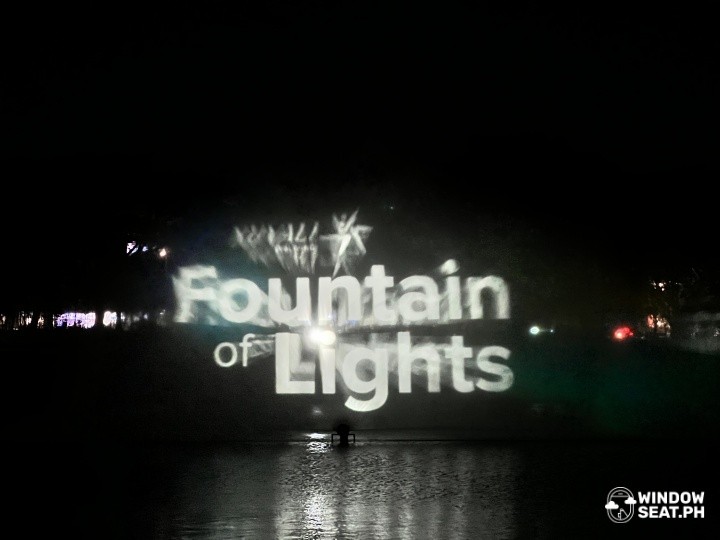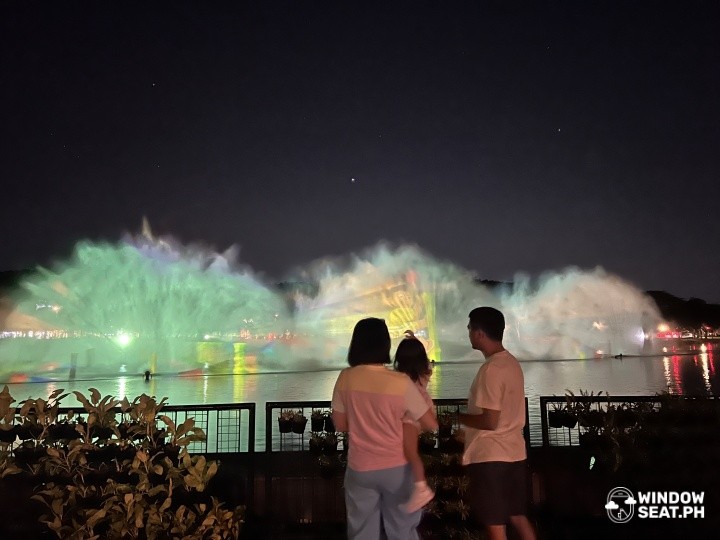 You can catch the light show at the Lakeside area of Nuvali, near Seda Hotel. Just like the Christmas show, the Summer Edition light show has three segments that pay homage to the unique Philippine Culture.
The show opens Fiesta Filipinas which celebrates the country's many colorful festivals – from the blooms of Panagbenga of Baguio City to the bountiful harvests of Pahiyas.
What is summertime without an outing? Summer Saya will make you crave a beach day where you're out to get a shade darker, enjoy the sound of crashing waves, and play fun watersports.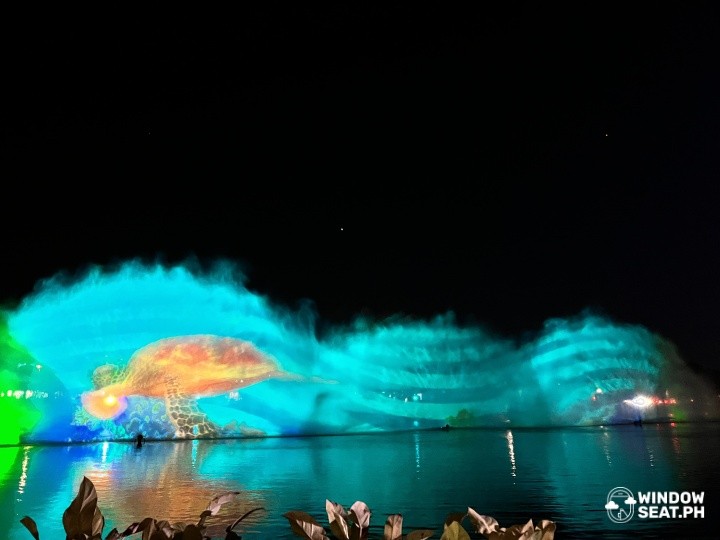 Lastly, feel nostalgic over Mga Larong Pinoy, showcasing Pinoy games from childhood such as sungka, tumbang preso, and pukpok palayok.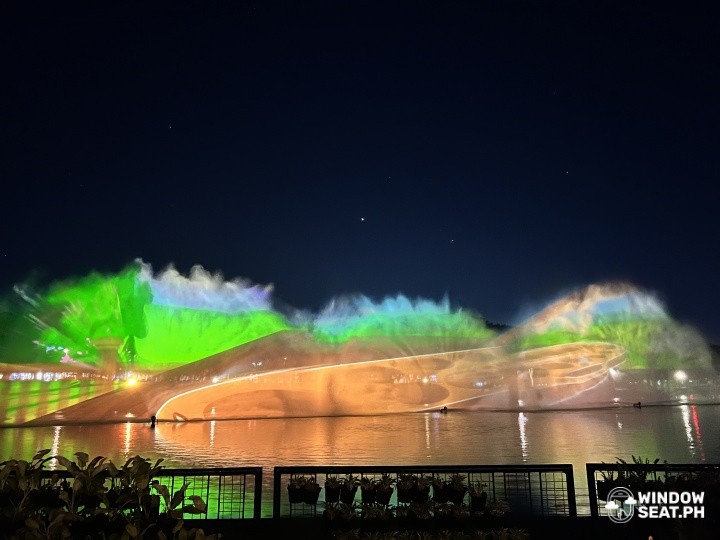 Watch the show by the lake or find a spot on one of the wooden benches, which are made from repurposed wood from Camp N's recyclable materials.
Another insta-worthy spot is these beautiful lantern posts featuring colorful Japanese-inspired illustrations.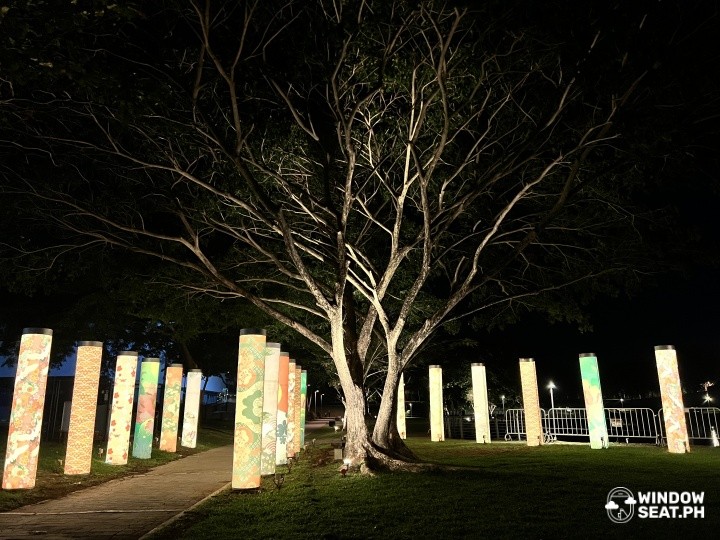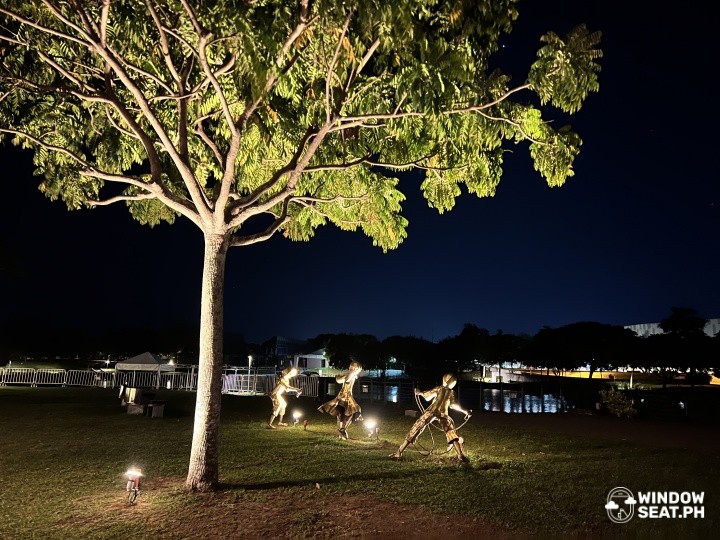 Is there an admission fee?
You can enjoy Nuvali's Fountain of Lights Summer Edition for FREE.
For more information and updates, follow Nuvali on Facebook.
LIST: 8 Villas with Private Pools in Pampanga for Your Summer Outings
LIST: 8 Villas with Private Pools in Pampanga for Your Summer Outings
Ina Louise Manto | Apr 17, 2023
Looking for other places to explore? Join WindowSeat.ph's official Facebook community What's Your Trip PH for more recos!