Promo Alert: Incredibly Low Fares plus FREE Baggage Allowance as PAL Celebrates Independence Day
Book your flights now!
by Desiree Pore | June 08, 2017
Get ready to travel because Philippine Airlines is having a huge promo for Independence Day. Starting today up until June 15, domestic and international flights are discounted for trips from July 1, 2017 to March 15, 2018.
Domestic flights will get free baggage allowance and inflight snacks, while international flights will get hot meals and ample legroom, perfect for long hours of flying.
Travel from Manila to Puerto Princesa for as low as 1, 445 pesos! Check out the table below for more destinations.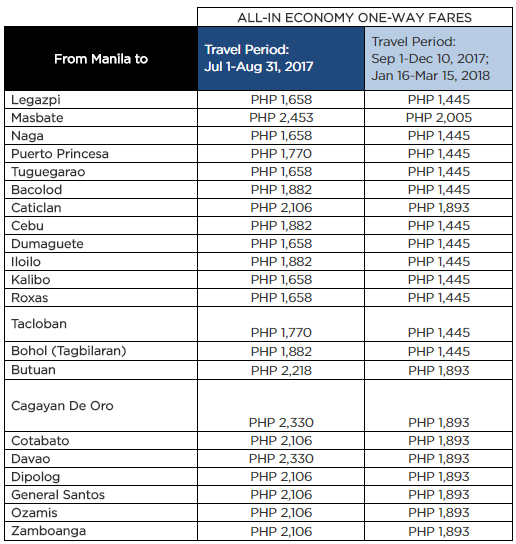 For more information, visit PAL's website and Facebook page.
Book your flights now!