Hip Restos to Visit in San Juan, La Union
It's food worth the road trip.
by Kara Santos | March 07, 2017
San Juan is the heart of La Union, the surfing capital of the North. All is swell in this laid-back town, including the great places to eat.
Here we round up some of the hip and new establishments that serve great food and drinks. It's really easy to go on a food trip since all of these are easily accessible along or near the National Highway, walking distance from many of the surf resorts and hostels. When you're done surfing, just walk around and you'll be sure to find a great place to eat!
Olas Banditos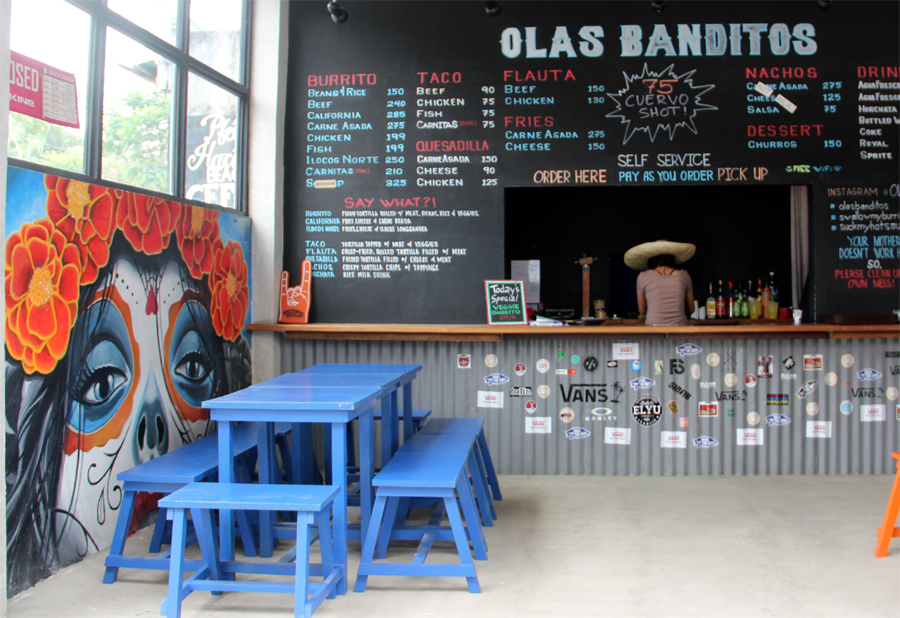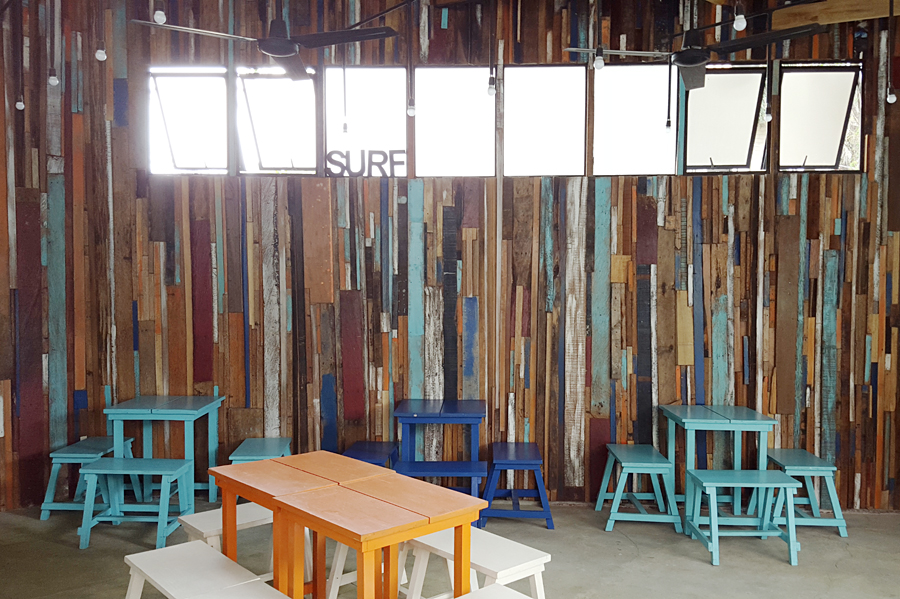 National Highway, Brgy. Urbiztondo, San Juan, La Union | Facebook: Olas Banditos
If you're in the mood for Mexican Food, head to Olas Banditos along the National Highway. Street art meets surf town in this laid-back open-air establishment. The taqueria serves Mexican favorites including burritos, tacos, quesadillas, nachos and  more, some with a local twist. Try the Ilocos Norte Burrito, which is stuffed with fried, cheese and garlicky Ilocos longganisa and the horchata, a refreshing rice milk drink with a hint of cinnamon.
Gefseis Greek Grill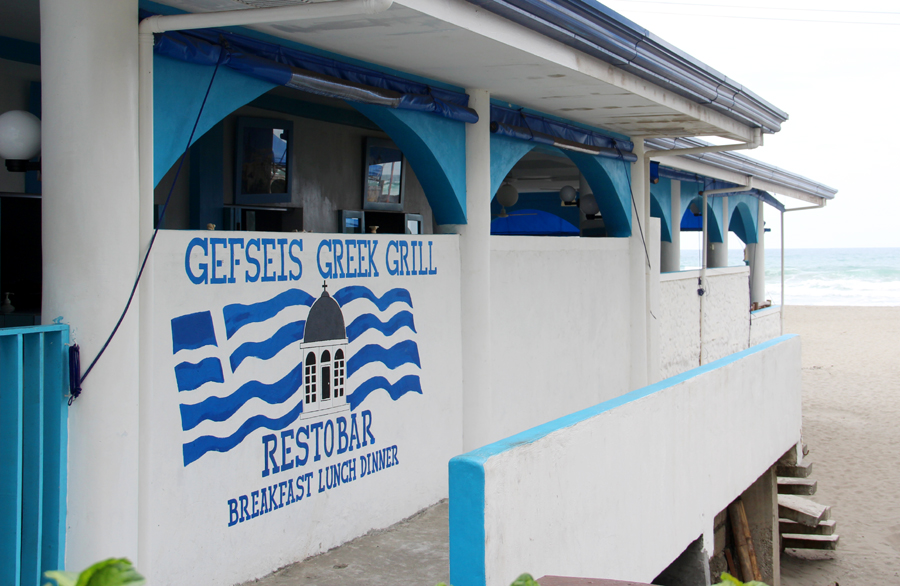 San Juan Surf Area, Brgy. Urbiztondo, San Juan, La Union | Facebook: Gefseis Greek Grill
Gefseis Greek Grill is a cozy beachside restaurant in Urbiztondo, San Juan that offers a taste of authentic Greek cuisine. True to its name, Gefseis (Greek for flavors), they offer savory meals, with herbs and spices enhancing the taste of every dish they serve. Most of the ingredients they use are imported from Greece, and they offer Greek refreshments, coffees, wines, ouzo and desserts. Serving sizes are huge since they cater to a lot of international clients, so get ready to feast on hefty servings of souvlaki, kebab platters, hummus and more!
Flotsam and Jetsam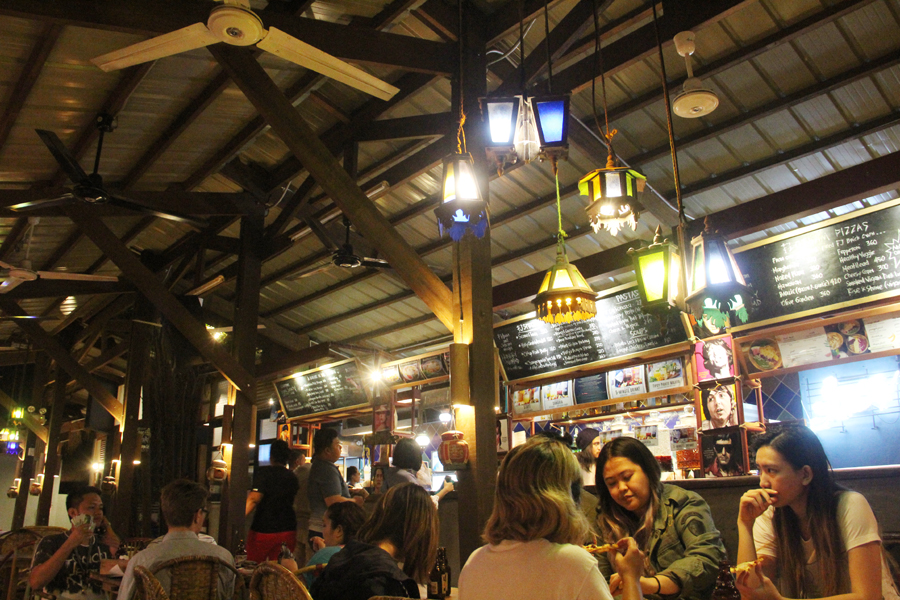 National Highway, Brgy. Urbiztondo, San Juan, La Union | Facebook: Flotsam and Jetsam
Artist beach hostel Flotsam and Jetsam's fun, youthful vibe carries over to their kitchen bar, which is open to the public. Diners can enjoy a variety of rice meals and curry served with brown rice, refreshing makai bowls, pizza, cocktails and beer while lounging about in the airy space. If you love pork, give the crispy pork belly a try — it's so good and the deliciously cooked brown rice will make you feel a little less guilty.
El Union Coffee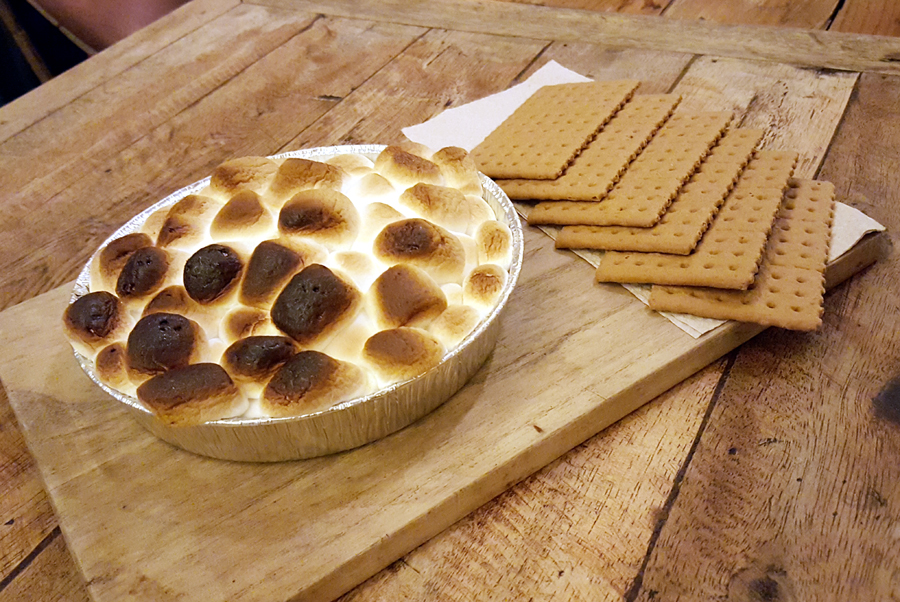 National Highway, Brgy. Urbiztondo, San Juan, La Union | Facebook: El Union Coffee
For people who take their coffee seriously, El Union is the top choice in surf town. This hipster joint is a homegrown coffee shop and roaster in Elyu, proudly serving great coffee since 2013. Their bestsellers: the Grilled Cheese Sandwich with Bacon Jam, Cold Brew Coffee, and Dirty Horchata. If you're with friends, be sure to try the Smores! You won't regret it.
Surf Shack
National Highway, Brgy. Urbiztondo, San Juan, La Union | Facebook: Surf Shack San Juan
Surf Shack is food community and outdoor bar where you can enjoy live music, beer and bar favorites. Try their fusion pizzas like Mommy Lu's Gourmet Tuyo Pizza with Honey or Ilokano Pizza topped with Vigan longganisa. Cans of craft beer from Baguio Craft Brewery are sometimes available here along with the usual San Miguel selections and cocktails.
Mad Monkeys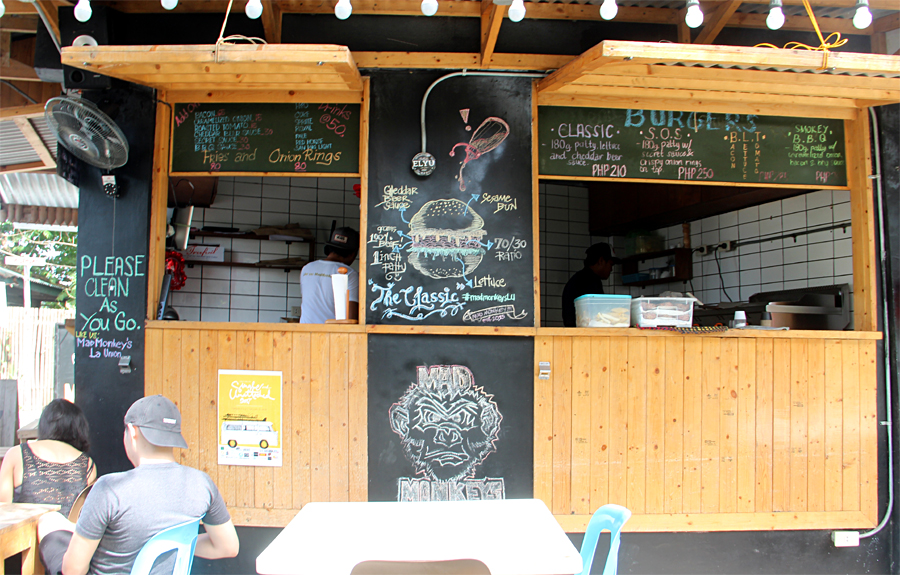 National Highway, Brgy. Urbiztondo, San Juan, La Union | Facebook: Mad Monkeys
If "Burgers with cheddar beer sauce" doesn't get your attention, I don't know what will. This streetside burger stall established in 2015 serves arguably the best burgers in surf town. Their selection is just focused on the Classic Burger, fries and onion rings combos, but they deliver big on flavor. Their newest offerings include the BLT Burger and Smoky BBQ Burger. The price tag may be higher than usual, but the satisfaction you get from the thick juicy patty dripping in cheesy beer sauce is worth every peso.
Love eating out in San Juan, La Union with your crew? Share this post with them!