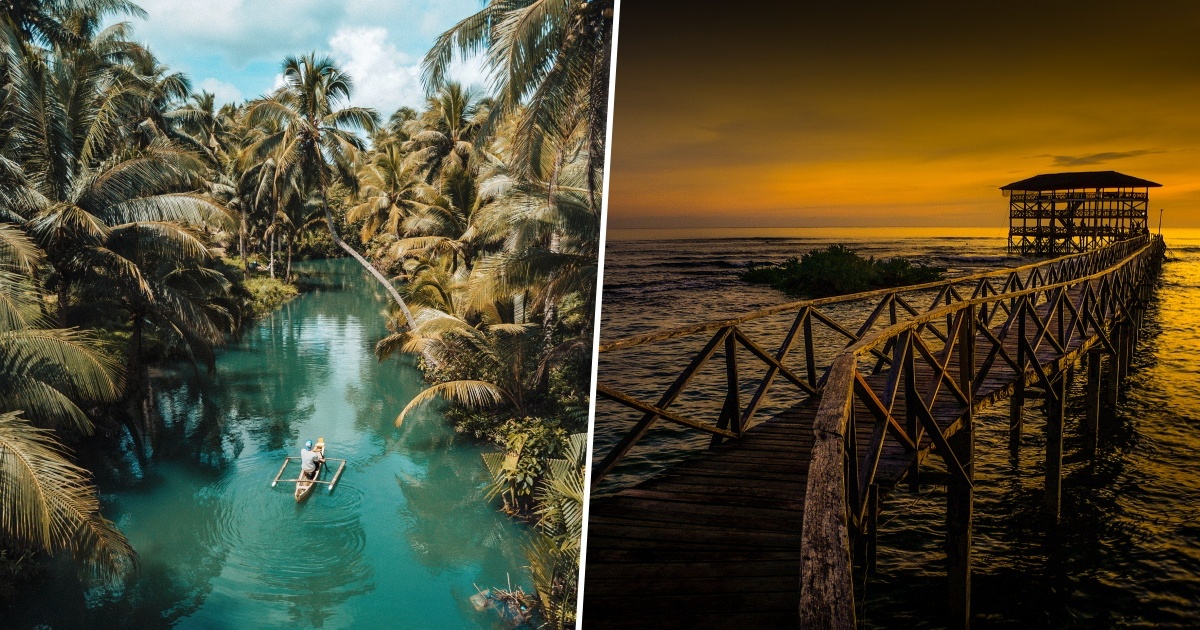 Itching to Visit Siargao? The Island Is Now Officially Open for Local Tourists — Here's What You Need to Know
It looks like you can finally visit paradise sans 14-day quarantine!
by Kyzia Maramara | December 02, 2020
A few weeks ago, the Department of Tourism (DOT) said that Siargao, the Surfing Capital of the Philippines, will be reopening their doors for local tourists on Nov. 23. Mayor Cecilia L. Rusillon of the municipality of General Luna, Surigao del Norte confirmed it thru a local executive order. Days later, domestic flights to the teardrop-shaped island resumed on Dec. 1.
Siargao's reopening means local tourists can once again bask in the beauty of nature – world-class white sand beaches, natural rock and cave pools, romantic sunsets, and wild water surf sites to name a few. It also means that locals will get to operate their businesses and get their livelihood back on track.
Health and safety standards are to be implemented
Siargao LGU has set minimum health and safety standards and COVID testing requirements before tourists arrive on the island, in compliance with IATF directives and local COVID management procedures.
Local tourists arriving via Surigao City or Sayak Airport will be required an e-Health Pass with valid ID and a negative RT-PCR result taken within 48 hours from point of origin. They must also present a five-day confirmed booking from an accommodation establishment with a Certificate of Authority to Operate (CAO) or Provisional Certificate of Authority to Operate (PCAO) from the Department of Tourism and a round-trip ticket or travel details.
If RT-PCR is taken more than 48 hours of departure from point of origin, a negative antigen swab will be required on the day of arrival.
Meanwhile, tourists from the Province of Surigao del Norte will be required an e-Health Pass with valid ID, a certificate from Barangay Captain that Traveler is not a close contact, and a confirmed booking from an accredited DOT-accommodation establishment (AE).
For hotels and resorts, requirements to operate are Business Permit; a certificate of Authority to Operate (CAO) from the DOT; E-Health System Registration; E-Health Pass or QR Code Reader and new normal Protocols approved by the Municipal Health Office.
A curfew will also be enforced from 11:00 PM to 4:00 AM.
READ MORE:
These Breathtaking Airbnbs in Siargao Will Make You Long for the Sand and Surf Even More
5 Must-Visit Cafes in Siargao to Dine and Chill At
Kermit Siargao: A Haven for Surfers and Non-Surfers Alike
Find Your Private Sanctuary in this Stunning Glass Beachfront House in Siargao
This Luxurious Siargao Hideaway Could Be Your Wedding *AND* Honeymoon Venue