The World's Most Beautiful Public Restroom Sits Along the Norwegian Highway
Stunning views, when nature calls.
by Therese Aseoche | May 04, 2018
Norway: a country renowned for its stunning architecture, breathtaking landscapes, and view of the Northern Lights. It's a true dream destination,  and those who have been fortunate enough to visit it can truly attest to its beauty.
Being one the most beautiful cities on Earth, it has added an entirely new place of interest in its varied roster of tourist attractions, and it's something that's a little bit out of the ordinary.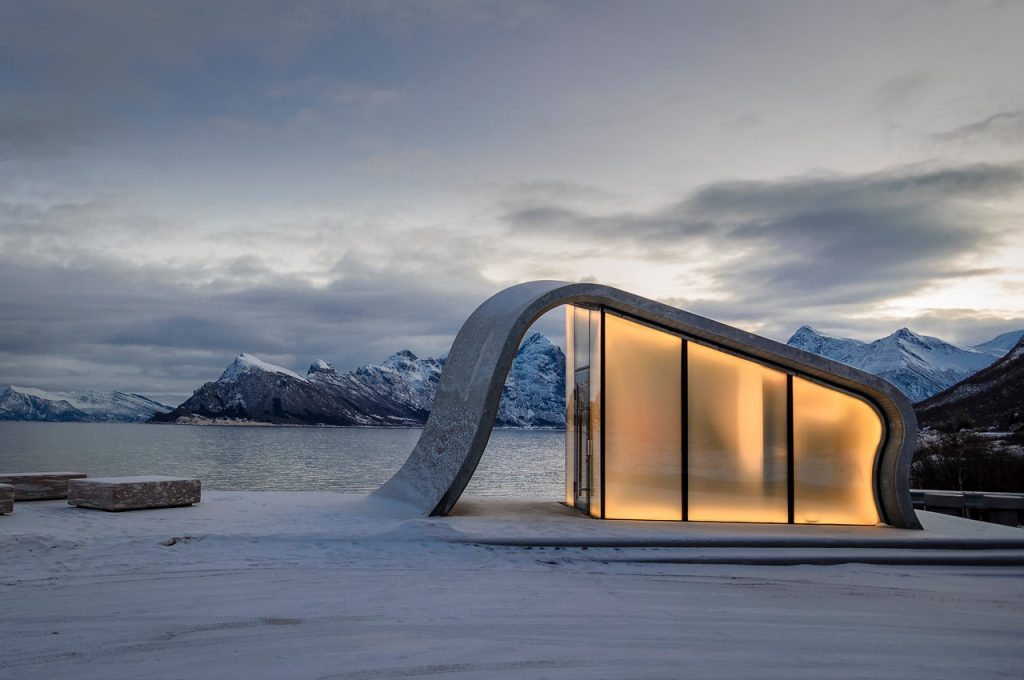 Nestled in the Ureddplassen (or Uredd Rest Area) along the Norwegian Scenic Route Helgelandskysten is this exquisite and minimalistic wave-shaped public bathroom constructed out of frosted glass and concrete.
It was conceptualized and built by Oslo-based designers Haugen/Zohar Architects, hired by the National Tourist Routes, in an effort to renovate the Uredd Rest Area which is well-known among locals and frequent travelers for its great view of the Northern Lights during autumn to winter and the Midnight Sun during summer. It also holds a monument that pays tribute to the passengers of "Uredd" submarine that sunk during World War II.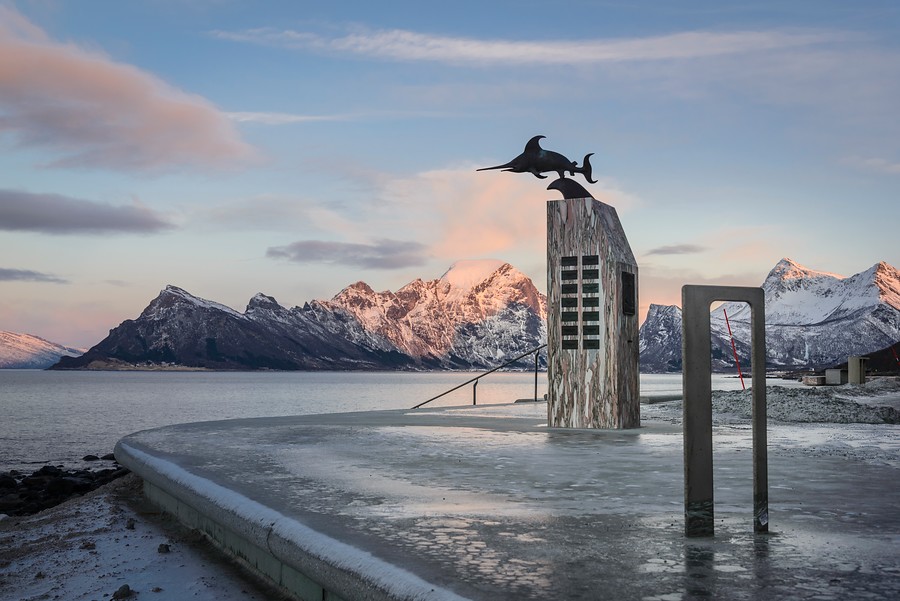 Benches made from Norwegian Rose marble can be conveniently found outside of the toilet for visitors who would like to pass the time there. The platform also includes steps going towards the shore so you can have your picture-perfect moment.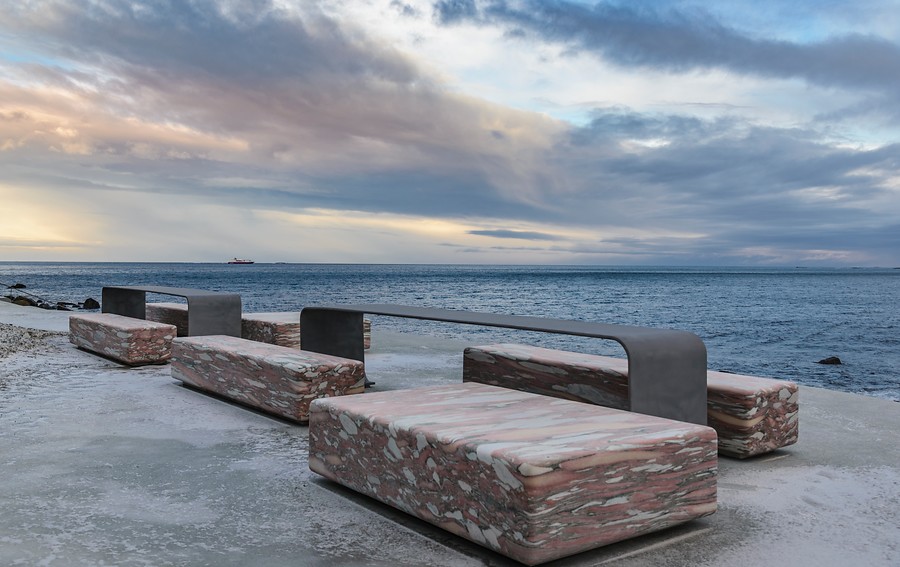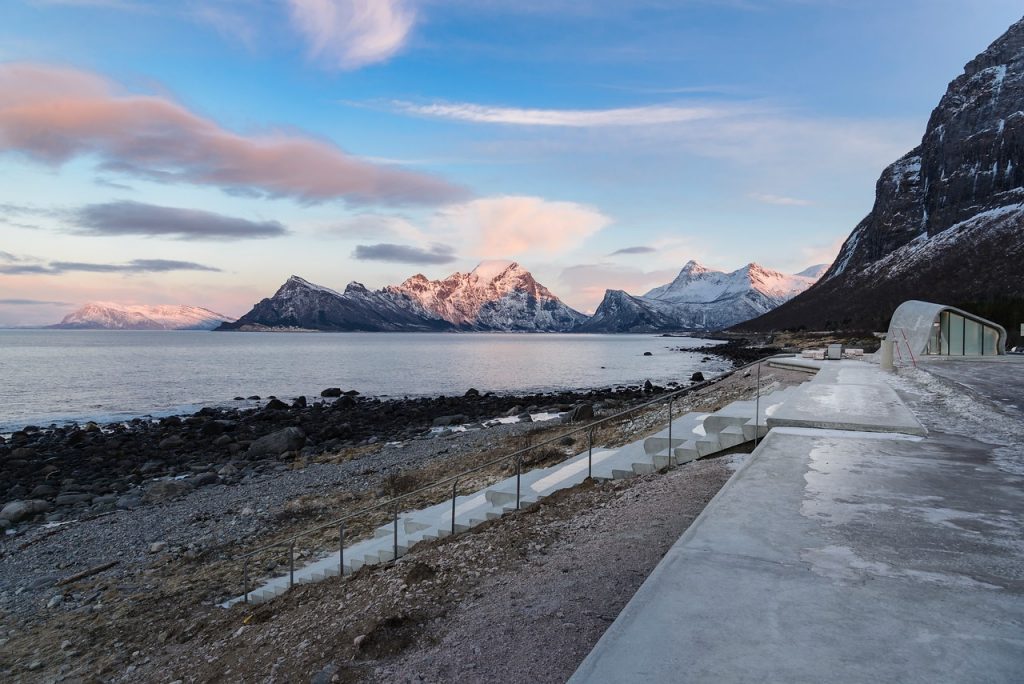 The beautified rest stop are both practical and aesthetically pleasing and offers a convenient place of relief for travelers cruising along the highway, as well as a nice spot to unwind and take in the awe-inspiring view of snow-capped mountains across the Norwegian Ocean.
This isn't the first time Norway has had a scenic public toilet. The National Tourist Routes program has been commissioning architects to design Instagram-worthy rest stops and lookout points to convince more travelers to visit the more remote areas of the country.
The Norwegian Scenic Route Helgelandskysten is the longest of Norway's 18 scenic routes, spanning 270 miles and crossing the Arctic Circle. It requires six ferry transfers to cross the entirety of the highway.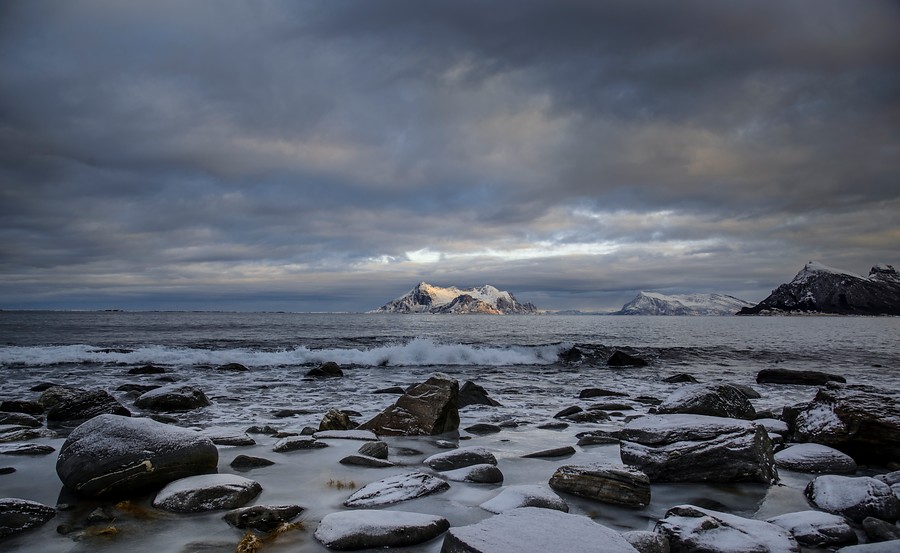 Have you been to Norway? Share your stories with us below!