Things to do This Month: November 2017
It's going to be a busy, busy month!
by Kyzia Maramara | November 03, 2017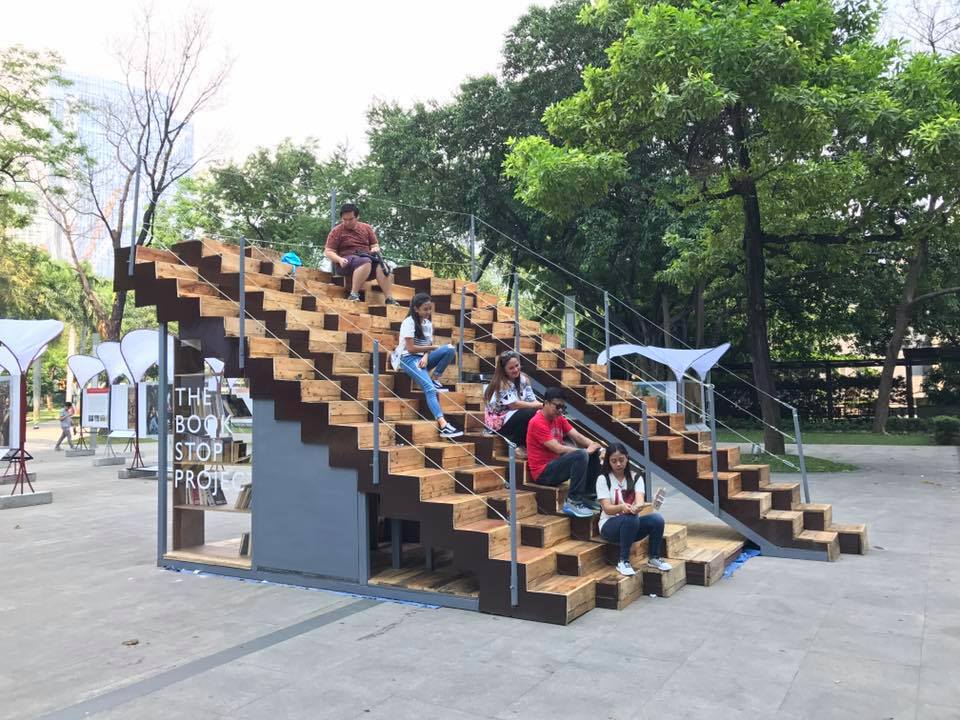 We started November as a holiday that served as a respite for many. In a few weeks, classes will be cancelled for another 3 days and workers will have an extended long weekend. Have you any idea how to spend your spare time this November? We're pretty sure you'll have a lot of time on your hands this month so dress comfy and travel through the city to these events!
Catch gigs and concerts of your favorite bands
Or even of bands you don't yet know. There's fun in discovering new music! Hamon: A Benefit Gig Part II on November 17 includes performances from Ben&Ben, Autotelic, and Jensen and the Flips. On November 25, The Rest is Noise Year-End will be held at Century City Mall Event Space. A gathering of 21 multi-genre artists for a 12-hour live music experience will be their special last show of 2017.
The biggest art, camping, and music festival in the Philippines will also be happening this month at the Nuevo Mundo Music Festival on November 25.
For KDrama fans, Korean idol and oppa Park Hyung Sik will be visiting Manila for his first solo fan meet, First Love in Manila. Show him some love and purchase your tickets now!
Get your craft on
For all the art lovers out there, there's no shortage of art events this month! November will be kicking off with the Hallyu Art Fair at Whitespace Manila on November 5. Throughout the month you can join art bazaars such as the BGC Arts Center Festival on November 24, Art in Island Art Market at Cubao on November 18, and the monthly BGC Art Mart. You can also compete or invite your friends to Pineapple Lab's Art Battle on November 18 where there will be a live painting competition joined by local painters.
If you're the quiet and chill type, you'll enjoy Mind Museum's Science for Peace: A Night of Music and Spoken Word. Held to celebrate Science Museum Day on November 10, the event will have spoken word poetry performances and live music.
For the book lovers
For the book lovers, join the Komura Book Fair on November 18 for an intimate gathering of independent and specialty bookstores, brands, and art shops. The book fair promises a curated collection of books far from the usual book dump stores in the metro. But if you're up for borrowing this month and not buying, The Book Stop Project is currently located at One BHS Center in front of Mind Museum. You can drop by and borrow or exchange anytime!
For all the nature lovers
Immerse yourself in nature and participate in Astro Camp: Starry, Starry Night at Pinto Art Museum on November 18. Spend a night star gazing and relaxing with your friends or loved ones, just be sure to book early so you can secure your spot! You can also try Masungi Georeserve's Discovery Trail at Night. Gather your group of 7 and book via their website for a new experience.
For that mountain to conquer on your November bucket list, check out group hikes on Trail Adventours and avail of their packages for your own convenience.
Early gift shopping at bazaars
Christmas is right around the corner and it's not too late to go shopping for gifts while avoiding the crowd. The yearly Noel Bazaar will begin in November this year, starting at the World Trade Center from November 16-19, and 24-30. To know more, visit their official Facebook page.
You can also drop by the International Bazaar on November 26 at the PICC Forum 1, 2, and 3, and purchase their products. The proceeds during the one-day event are used to fund the scholarships and programs that benefit women and children. This year, they're also considering donating to Marawi survivors.
Spend time at the movies
Some of November's upcoming movies include Alessandra de Rossi's #12, the anticipated Justice League, Disney-Pixar's Coco, the book adaptation Murder on the Orient Express, and Wonder. Looks like you will be having a great time going to the cinemas this month!
For independent film lovers, the Vincent Van Gogh tribute film entitled Loving Vincent will be screening until November 8 at the Black Maria Cinema in Mandaluyong. It's the world's first feature-length painted animation!
Spend time at the park
The much-awaited Ayala Triangle Lights will also be starting this month, a huge indicator that Christmas is almost upon us. See the dazzling light show that will begin on November 9!
What are your plans for November? Share them with us!