Things to Do This Month: January 2018
Hello, new year!
by Kyzia Maramara | January 08, 2018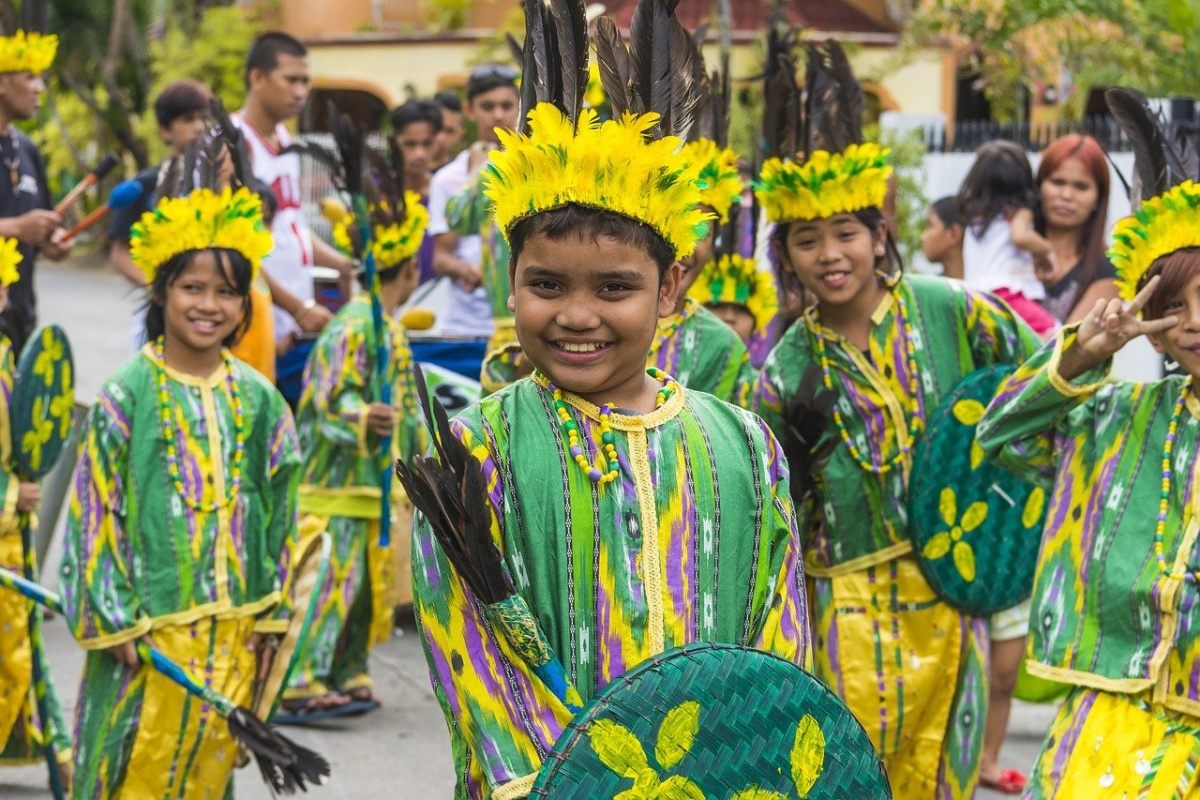 Kickstart your new year with activities scattered all across the metro! From the start of what's going to be a barrage of concerts (but hey, we're not complaining!), watching the best of the MMFF and a throwback screening of the Cinemalaya 2017 entries, to being enticed to hop on a plane and join the colorful festivals all over the country, we're reminded that the year is just starting. Here's to more adventures to come!
Immerse yourself in the music
The abundance of acts visiting the Philippines on the first half of the year is overwhelming but exciting. This January, some artists that will start the concert ball rolling will include Foster The People with their Sacred Hearts Club Tour at the Kia Theatre on January 26. Japanese rock band One OK Rock will also be performing on the 29th at the Mall of Asia Arena. English band Nothing But Thieves is also set to sing at the Kia Theatre on January 21.
Battle Scars: A Mental Health Benefit Gig on January 18 at van Gogh is Bipolar, Maginhawa is an event created by a pair of students for their thesis. The gig includes a lineup of performances and talks by people from all walks of life. All the proceeds from the event will go to Buhay Movement.
Learn to love art even more
This month is as good as any to start getting into art. Drop by Warehouse Eight on January for their Wthdrwn: Art Fair by The Promethean, a production group dedicated to music and arts.
Treat yourself to good food
Wine lovers will be ecstatic to know that the Crimson Hotel in Alabang will be holding a Banfi Wine Dinner on January 18. Book your seats now to get a taste of a good meal with the finest wines.
For an awesome time with your girls, Finestra Italian Steakhouse at Solaire Hotel is offering a Ladies Night every Friday. Dine with authentic Italian cuisine complimented with a menu of fine cocktails and wines. Enjoy the relaxing ambience and let your hair down, a perfect way to cap off your week. Tempted? Find out more in their official Facebook page.
Catch screenings of great local films
If you haven't had time to catch Metro Manila Film Festival movies last week, some cinemas around the metro still have screenings. Drop by Cinema '76 to catch their screening of Ang Larawan and Siargao along with other films like Smaller and Smaller Circles and Sunday Beauty Queen. Make sure to make a reservation here as they're almost always too full for walk-ins.
In a pleasant surprise, Cinemalaya has recently announced that Cine Adarna will be showing for the whole month all nine full-length Cinemalaya 2017 entries. It's a perfect opportunity to catch up and to whet your appetite for this year's edition of the Cinemalaya Film Festival!
Cinema Centenario will be screening indie favorites Sakaling Hindi Makarating and Sana Dati all throughout the month. Keep tabs on their Facebook page to catch other indie films not screened elsewhere.
Take part in festivals all over the country
Join the numerous colorful festivals scheduled all over the country this month starting with the Ati-Atihan Festival in Kalibo celebrated from January 15 to 21. This festival is known as the mother of all Philippine festivals and is held in honor of the Sto. Nino. Their street parades participated by locals in colorful costumes and face paint is marched to tribal beats you can't help but dance to. Check out their schedule of events here.
The Sinulog Festival in Cebu City is known to be the grandest festival in the country attracting thousands of tourists all over the world annually. Book a plane ticket now and get lost in the elaborate colorful costumes, street parades, and Cebuano delicacies sold in the streets. Make sure to be there on the 21st to be a part of their Sinulog Grand Parade. Check out their list of activities here.
This year will be a special year for the Dinagyang Festival as it celebrates its 50th anniversary. On January 26 to 28 this year, visitors will get to see cultural performances, lively street dances, and the Miss Iloilo Dinagyang Pageant. In celebration of its 50th anniversary, a Parade of Lights will be held for the first time on January 27. Check out their schedule of events here.
Got other events we should know about? Share them with us below.