Things to Do this Month: March 2017
Plan your mini-adventures for March.
by Therese Aseoche | February 28, 2017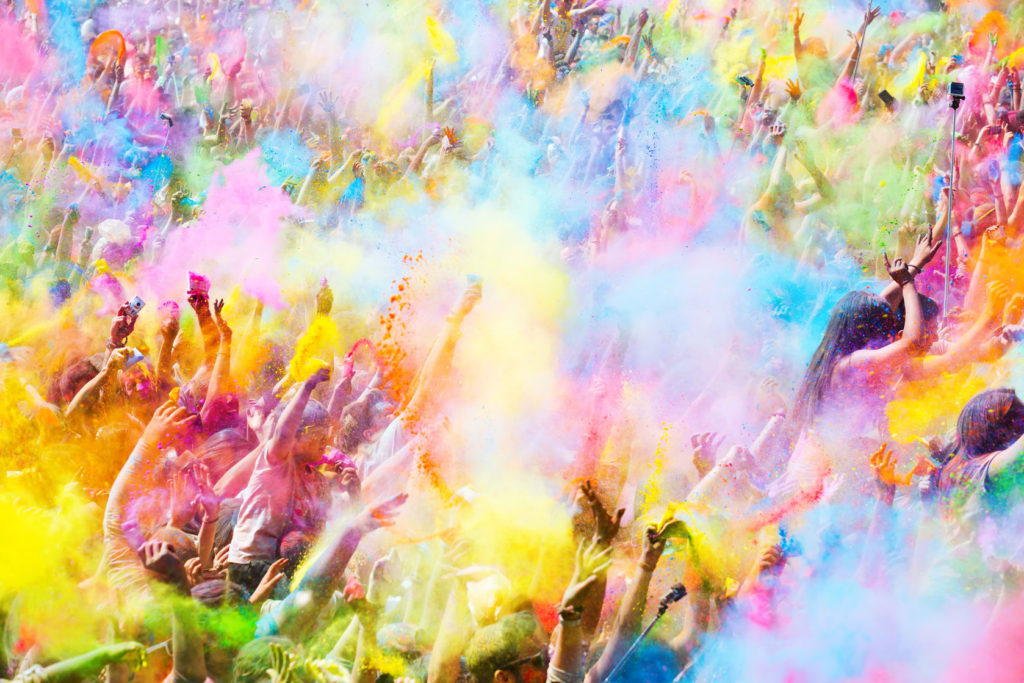 It's time to bid the cold weather goodbye and embrace the summertime that's fast approaching. It's the final month of the school year for most students, and there's no better way to say YOLO than to spend all your free weekends at these must-attend events and activities!
For the partygoers. Start your month with a bang at Wanderland's annual Music and Arts Festival! Be prepared to be taken into the wild down south this March 4 at Filinvest City Grounds Alabang with amazing concert headliners the Temper Trap, LANY, Explosions in the Sky, HONNE and more. Get your tickets while they're still available here and at any SM Tickets outlet nationwide.
India's biggest festival of colors, Holi, is also making its way back to our shores this March 12 at SM By the Bay. Party hard to traditional and Bollywood performances, a live DJ and drummers set, and lots of activities and games in celebration of friendship and the coming of spring. Get your tickets here and at any SM Tickets outlet nationwide.
For culture vultures. Finally returning after its multi-awarded debut in 2011 and limited run in 2012, PETA Theater's production of Care Divas is a much watch. It tells a story of five Filipino transgender caretakers in Israel who cope with discrimination and abuse from their employers and the imminent Palestinian uprising by becoming drag queens in a local nightclub. Don't miss this chance to watch it onstage and buy your tickets now at TicketWorld. The production runs until March 18.
If you're a fan of anything vintage, Warehouse Eight and The Curious Artisan is holding a pop-up marketplace on March 25 for antique and vintage goods like typewriters, cameras, decor, turntables, books, and more. Workshops will also be held during the event — a Black and White Film Processing workshop by Bong Manayon and Basic Pointed Pen Calligraphy by Dr. Gail Madalag.
For fitness buffs. Find strength, have grace, and be empowered at Urban Ashram Yoga's Women Empowerment Series on March 19 and 25. The series is divided into three parts: Strength, which features a two-hour Yoga Exploration Workshop on March 19 at the yoga studio's BGC branch; Grace, which is in partnership with BalletWorks Manila for a Ballet Conditioning Workshop on March 25 at the Kapitolyo branch; and Empowerment, which features a Women's Forum on March 25 also at the Kapitolyo branch. Visit Urban Ashram Yoga's official website for more information.
For the adventure seekers. There are a lot of hikes and climbs you can join this month too. Check out this 3-day adventure to Mount Kupapey, Mount Fato, and Maligcong Rice Terraces from March 10 to 13, this overnight camping and beach bumming at Mount Daguldol and Laiya Beach from March 11 to 12, this day hike to Tarak Ridge on March 18, and this overnight getaway to Borawan Island also on March 18.
Check their respective Facebook event pages for more information on how to join each venture.
What other events are on your radar for this month? Tell us all about them below!