Things to Do This Month: June 2017
Ready for the second part of the year?
by Therese Aseoche | May 29, 2017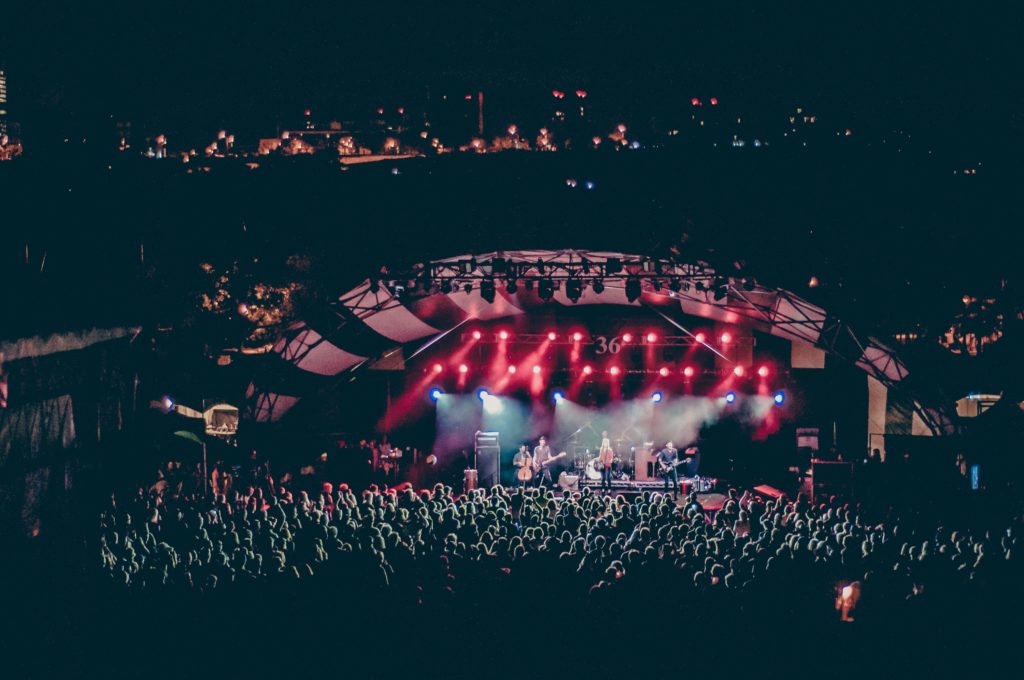 When we're trading our off-shoulder tops and strap-on sandals for comfy jackets and waterproof boots, we know that it's time to bid the Summer Season goodbye. But don't let June's rain showers get you into a dispiriting mood; there's a lot to see and do around Metro Manila this month that will bring you your much-needed sunshine on your otherwise gloomy weekend afternoons!
Celebrate Independence Day Weekend by witnessing homegrown talent
Independence Day Weekend is the best time to appreciate homegrown talent!
Haraya: Tadhana, sa Unang Taon is an evening show filled with music, dance, and heartfelt poetry by Tadhana artists and invited guests. It will take place at the PETA Theater on June 10 at 6 P.M.
For a whole day of shows and events that celebrate the arts and sciences, head to Bonifacio Global City for the BGC Loves Local. Organized by the Bonifacio Art Foundation, Inc., it's a two-day event running from June 10 to 11 where you choose from a number of theater productions, mini concerts, interactive activities and art exhibits to watch, among which is the Manila Maker Faire — a venue for artists and scientists to showcase their hobbies, experiments and projects. For a full list of shows, go to bgcartscenter.org.
Attend a conference on creative entrepreneurship
Ever had dreams of bringing your creative idea to life? Attend Spark Fest 2017, a conference where you can interact and listen to a mix of esteemed creative entrepreneurs, changemakers and go-getters who will inspire you to pursue your goals. Visit their website for more information.
Party All Weekend Long
For a whole evening of some of the country's best independent local music, head to Green Sun Makati for Satchmi Vinyl Day 2017 on June 3. Or, go bar hopping around the Metro on June 17 with your friends for Fete De La Musique 2017 — a set of concerts of varying genres, from reggae and spoken word to hip hop and hard rock, simultaneously happening in different sites.
If it's a lively party you're after, either head to Young Gunz by Neverland Manila, one of Europe and Asia's hippest EDM festivals, at Circuit Makati, or to HYDRO at Lakeshore, Pampanga for a wet and wild music festival.
Energize your soul through wellness, fitness and environmental programs
Recharge your mind and body after a tiring month of May during the Independence Day long weekend over at the LIVE! Wellness Festival. For two days beginning June 10 to 11, you will experience talks, workouts, programs, live entertainment and a wellness market at EDSA Shangri-La Hotel. Visit their official Facebook Page for more information.
For the weekend warriors, release your stress by joining the OYM Leg 2 2017 hosted by AffiniTea Run on June 11 at SM By the Bay. Choose between 5, 10 and 21 kilometer distances. Register now while slots are still available over at their official Facebook page!
You could also opt for the Marine Life Camp by The Pisces Project to be held in Tre Bale Vista Inn, Tingloy Island, Batangas which will unleash the inner merfolk in you. Here, you'll get to appreciate and learn more about marine biodiversity and environmental conservation, while also enhancing your swimming and diving skills. Check out their event page for more details on how to join this two-day excursion from June 24 to 25.
What other events are on your radar for this month? Tell us all about them below!