Travel Promos You Should Catch this Week: February 22 to 28, 2016
PHP499 to all Philippine destinations and more!
by WindowSeat.ph | February 22, 2016
When it comes to traveling, the early birds definitely win at life. Make your trip as cheap as possible by planning ahead and booking early. Your planned adventure may be all the way in July, but here are cheap fares to make that escapade a done-deal reality.
AirAsia
Whether you're planning for a summer or an Easter getaway, AirAsia's deals will come very handy.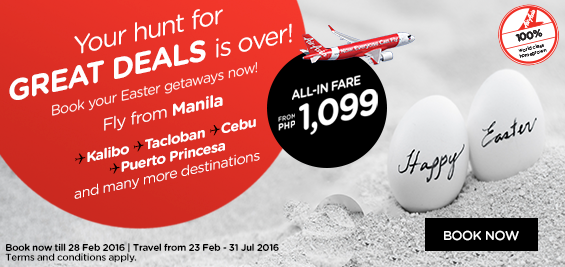 Go to Kalibo, Tacloban, Cebu, Puerto Princesa and many other local destinations for only PHP 1,099, all-in. You have until the 28th of this month to decide. Also, make sure your trip falls anytime between February 23 and July 31, 2016.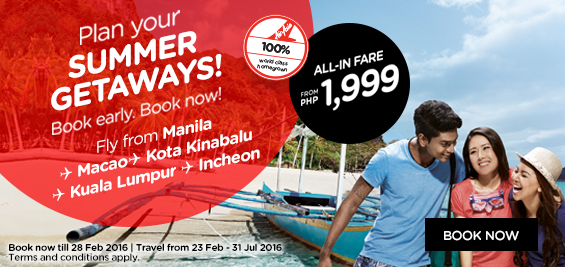 How about exploring another country this summer? For an all-in fare of only PHP 1,999, you can fly to Macao, Kota Kinabalu, Kuala Lumpur and Incheon. The same deadline and travel period applies.
Think on your feet, and book Air Asia's lowest fares here!
Cebu Pacific
Here's your chance to make your summer packed with adventures! You can even have both local and international escapades with Cebu Pacific's crazy low fares.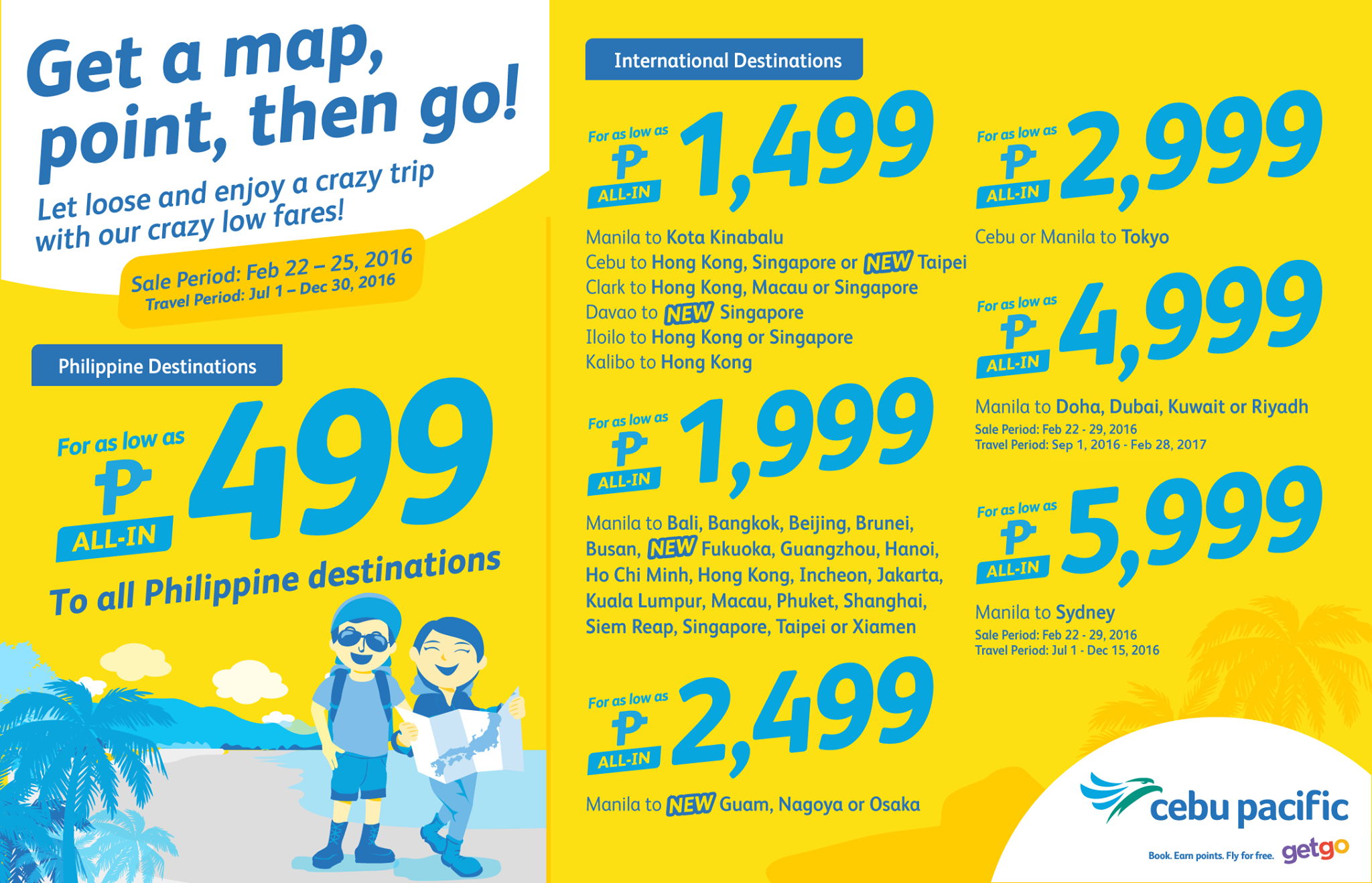 Visit another Philippine corner for as low as an all-in fare of PHP 499. You can also get to know another country for as low as PHP 1,499, all-in. The most expensive international deal in this round of promos is priced at PHP 5,999, but that will already take you to breathtaking Sydney.
You only have until February 25, 2016 to book the local destinations while February 29 serves as the deadline for the international ones. The travel period is from July 1 to December 30, 2016.Pick your trips from this seat sale here!
Got other travel deals and tipid tips? Share those crucial insights below!