Travel Promos You Need to Catch this Week
Book it!
by WindowSeat.ph | November 23, 2015
Give yourself and your loved ones the ultimate holiday treat with an awesome trip out of town or the country. These travel promos make that treat easier to reach, so pounce now before the discounted seats run out.
Air Asia
Make your Christmas break red hot with Air Asia's Christmas sale. You only have a week to book 0.01 Peso tickets, so make your travel decisions quick!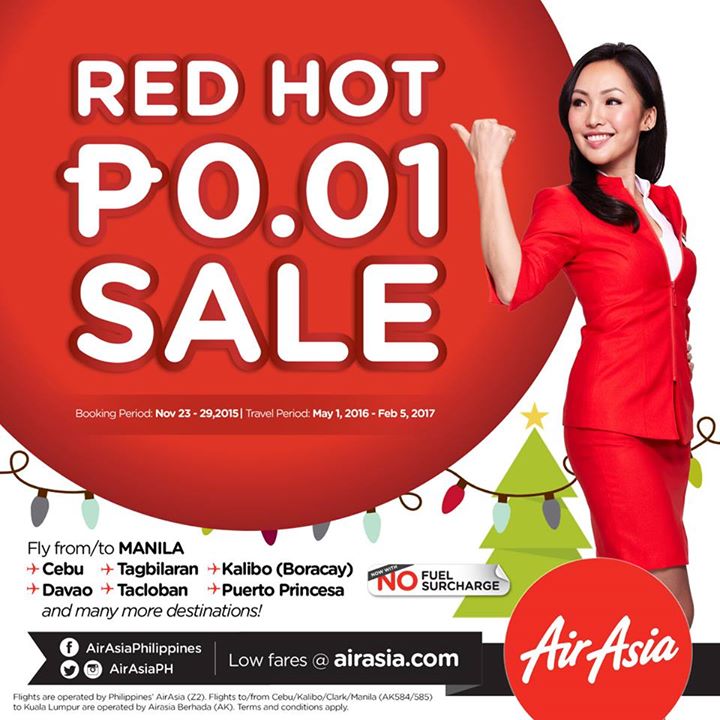 The base fare of both domestic and international flights is only P0.01 if you book from today to November 29. From Manila, you can go to Cebu, Davao, Kuala Lumpur, Incheon and many more destinations for a base fare of less than a Peso. The travel period of these cheap flights run from May 1, 2016 to February 5, 2017.
Keep in mind that this base fare is still subject to tax and airport fees, though. Check out other flights with the same Php 0.01 base fare here.
Philippine Airlines
Here's your chance to finally experience the city that never sleeps. Book now, and you can be a New Yorker for a few magical days.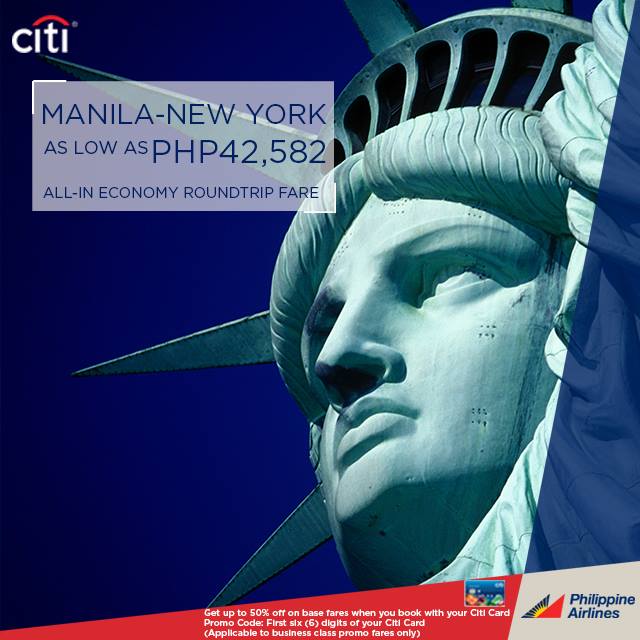 Get a roundtrip Economy ticket to New York for only Php 42, 582 when you use your Citi Card. As for a roundtrip Business Class ticket to the same destination, it's only Php 109,604 with a Citi Card as well. The travel period is from February 1, 2016 to October 15, 2016.
Use your Citi Card to book Business Class tickets, and enjoy 50% off! Check this out for other destinations that are part of the deal.
What are you waiting for? Tick off plane tickets from your planning list, and move on to other parts of your adventure!