Travel Promos You Need to Catch this Week: January 25 to 31, 2016
Get your credit cards out!
by Shen Mascariñas | January 25, 2016
This week's travel promos lend the spotlight to banks. Check out these deals, and the love-hate relationship you have with your credit cards just might lean more towards the positive.
Metrobank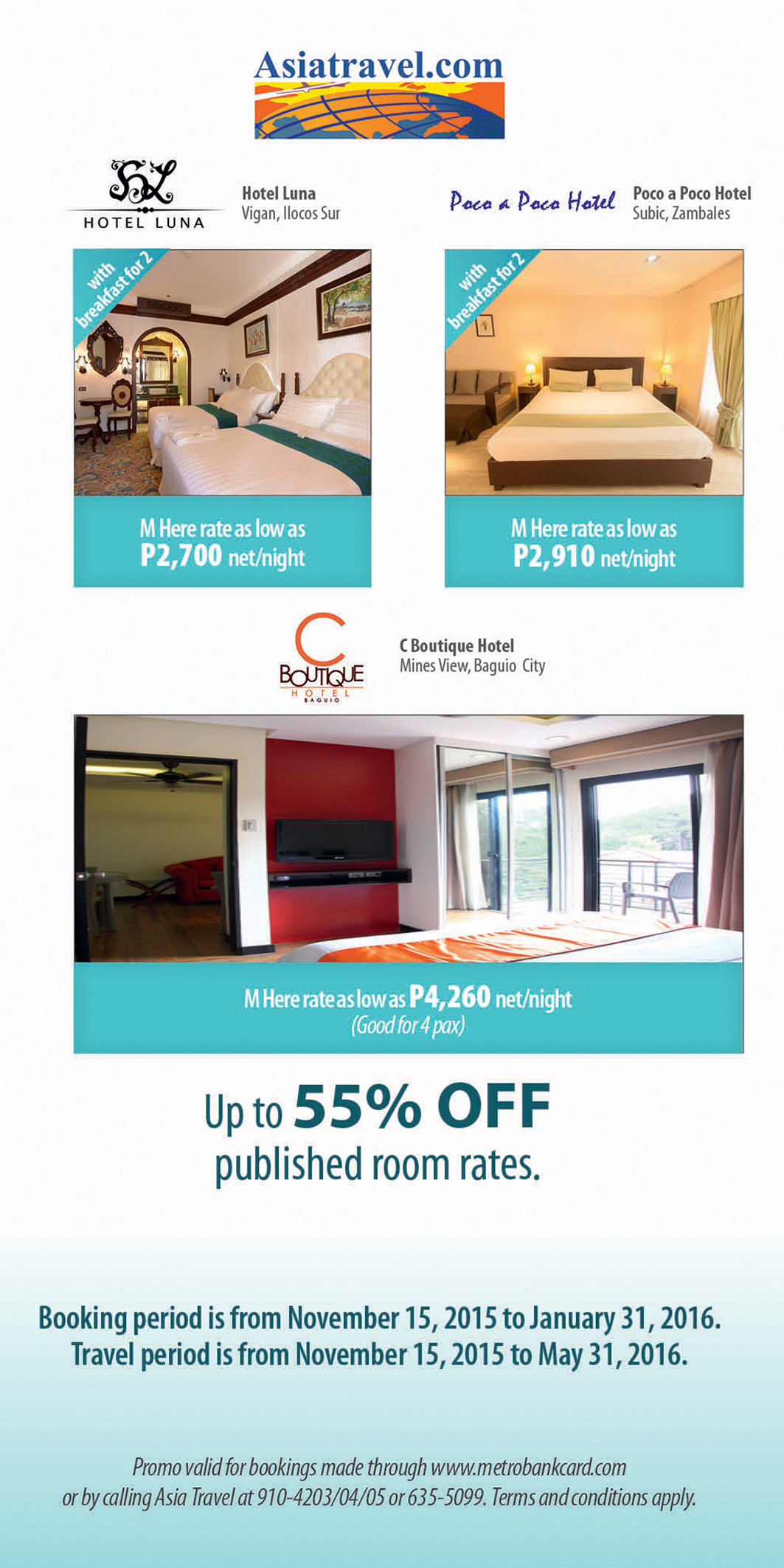 Use your Metrobank credit card when you book your accommodations from Asia Travel, and you'll get up to 55% off. You have until the 31st of January to snatch this deal while the travel period is up to the 31st of May.
Bank of the Philippines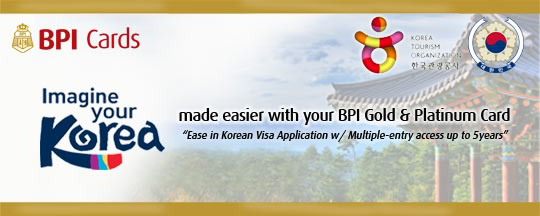 Calling out holders of BPI Express Credit Gold Mastercard, BPI Express Credit SkyMiles Platinum Mastercard, BPI Express Credit Amore Visa Platinum and Gold BPI Express Teller Debit Card with good credit standing! Here's your chance to maximize those rectangles.
You can use any of the mentioned BPI cards to make your application for a Korean Visa way easier. Aside from your BPI credit cards, you can also use a screenshot of your BPI Express Online account in lieu of the required financial documents. Read more about how BPI makes travel easier here.
HSBC

If you don't have an HSBC Premier MasterCard or HSBC Platinum Visa yet, then this promo might just convince you to get one asap. Apply for any of the two until January 31, and you can fly to any South East Asian destination for only USD60 or around PHP2,866. For a flight to beautiful Japan, it's only going to be USD 80 or around PHP3,822 when you reach an accumulated spending of PHP15,000 with your new HSBC credit card.
The promo spending period is until the 28th of February while the purchase period is until the 15th of May. Make it happen, and check out the promo mechanics here.
Any others leads and deals travelers need to know about? Sound off with your travel tips below!