Travel Promos to Catch This Week: May 16 to 22, 2016
Where's your next trip?
by Michi Dimaano | May 16, 2016
The season's about to change, but that doesn't signal the end of your summer plans just yet. Along with the chance of rain each day is the chance to grab cheap flight fares for your summer-ender trip. Don't miss these promos offered this week!
Air Asia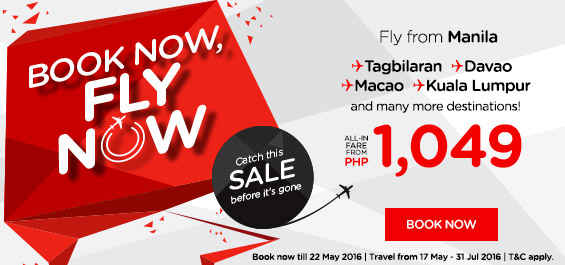 Fly from Manila to Tagbilaran, Davao, Macau, Kuala Lumpur and many other destinations with all-in fares starting at PHP 1,049! Check out the details here.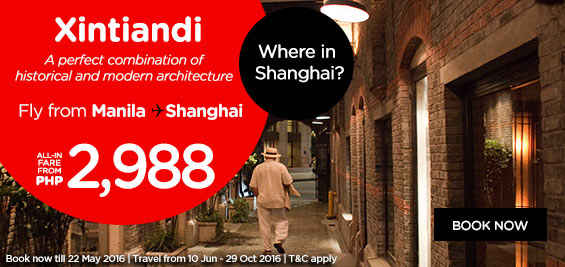 Explore the most populous city proper in the world and walk through the quaint district of Xintiandi with flights to Shanghai for as low as PHP 2,988! Check out the details here.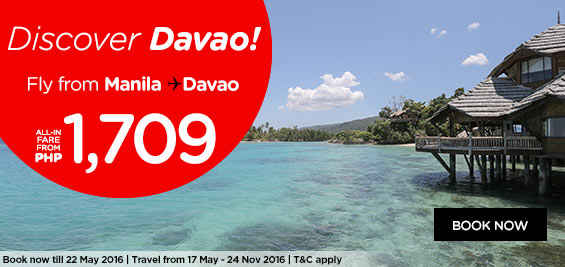 Adto ta didto! Experience the sights and sounds of Davao for as low as PHP 1,709. Check out the details here.
Cebu Pacific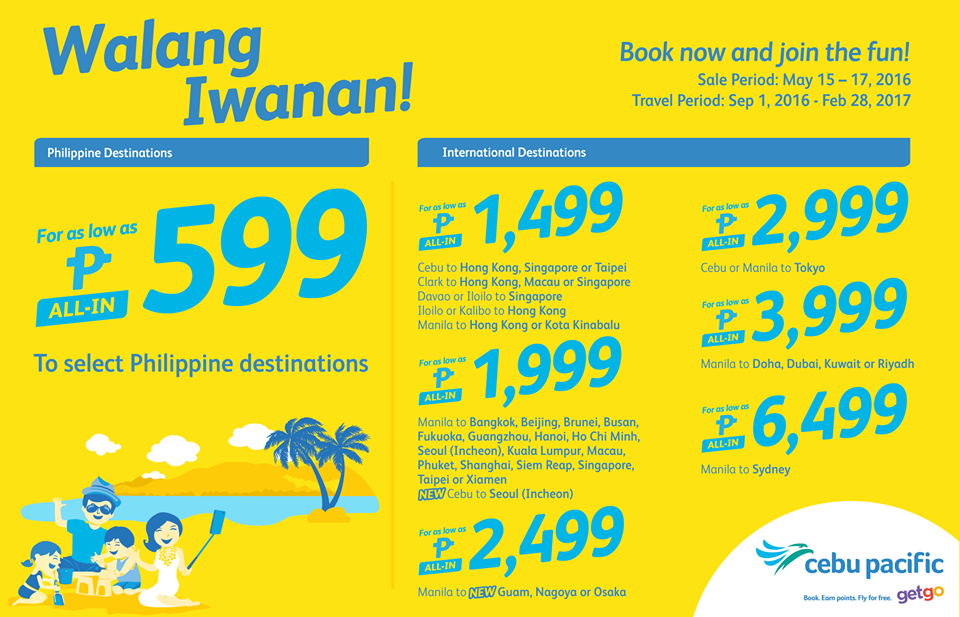 Scout through the different islands of the Philippines for as low as PHP 599! Promo fares for Hong Kong, Kota Kinabalu, Bangkok, Beijing, Brunei, Busan, Fukuoka, Guangzhou, Hanoi, Ho Chi Minh, Seoul, Kuala Lumpur, Macau, Phuket, Shanghai, Siem Reap, Singapore, Taipei, and Xiamen start at PHP 1,499. All-in fares are available for Guam, Nagoya, Osaka, Doha, Dubai, Kuwait, and Riyadh starting at PHP 2,499. Click here for more details.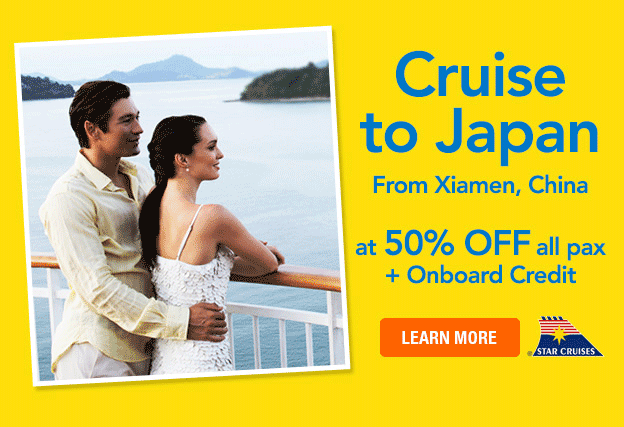 Sail to Japan from Xiamen, China for half the price (with bonus onboard credit) on the SuperStar Libra with rates starting at USD $660! Book your cruise here. 
Emirates
https://www.facebook.com/CitibankPH/videos/1209462439066883/?__mref=message_bubble
Good news for Citibank cardholders! Get up to 40% off on all-in roundtrip fares to New York, Dubai, Paris, Rome, and many more destinations when you use your Citi Card. Learn more about the details here.