8 Mustn't Miss Markets in Melbourne
Tips to have a g'day!
by Andy Flores | February 21, 2019
When exploring Melbourne's buoyant local life, one must not miss the chance to get lost in a tangle of shops and stalls in the city's beloved markets, where a plethora of regional goods ranging from fresh produce to trendy fashion pieces are waiting to be discovered. Make sure to leave some space in your luggage because you'll surely find something worth bringing back home in these markets:
Queen Victoria Market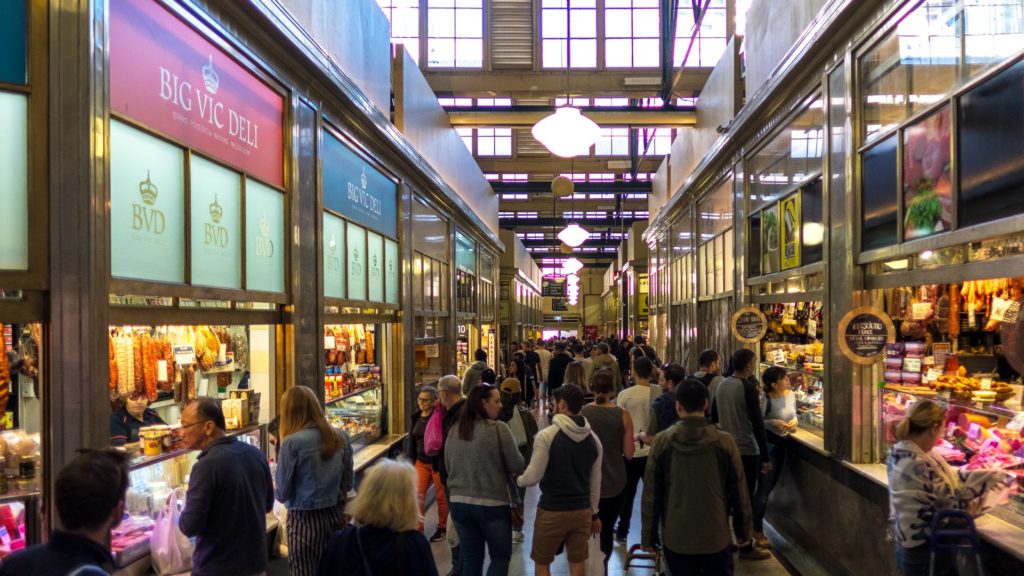 Officially opened in 1878, Melbourne's most iconic marketplace is the largest open-air market in the Southern Hemisphere. Affectionately known as "Queen Vic Market," it stuns shoppers with over 600 small businesses selling diverse selections of products. Fruits, vegetables, deli, clothing, books, soaps, traditional medicines – name it, they probably have it. Food tours are also regularly arranged in the area, so visitors can have a taste of the market's best bites.
Where: Corner Elizabeth & Victoria Streets, Melbourne, Victoria
When: Saturday (6AM – 3PM), Sunday (9AM – 4PM), Tuesday (6AM – 2PM), Thursday (6AM – 2PM), Friday (6AM – 5PM)
Website: qvm.com.au
South Melbourne Market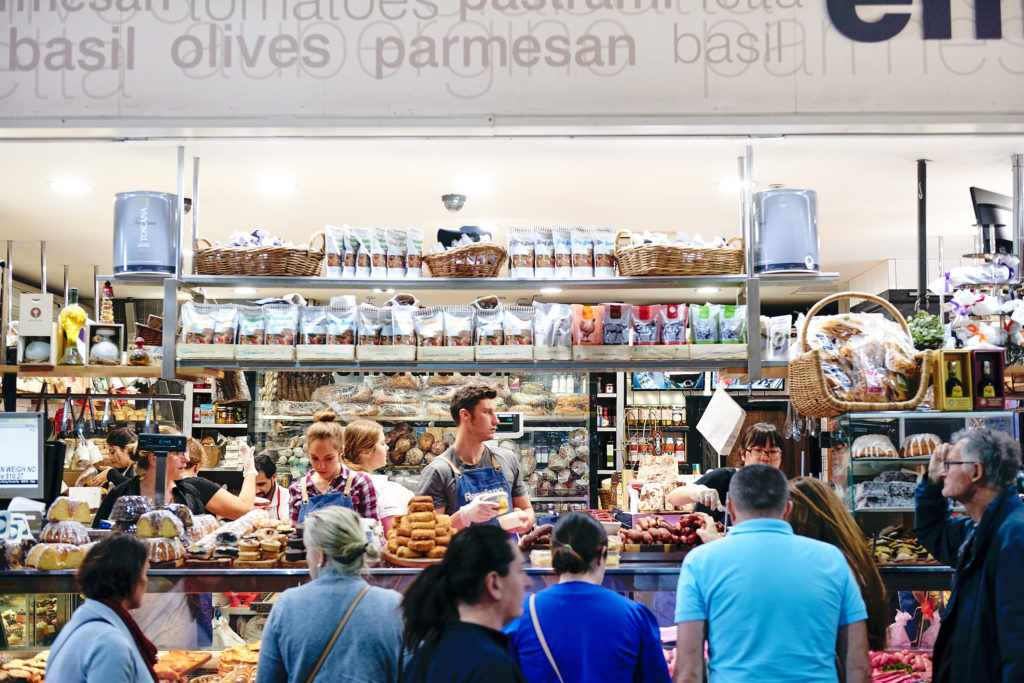 The quintessential village market of South Melbourne is a destination that locals and visitors alike hold dear. Founded in 1867, it is a treasured inner city landmark that is home to humble produce stalls, quaint cafés, and restaurants.
Where: Corner Cecil & Coventry Streets, South Melbourne, Victoria
When: Saturday (8AM – 4PM), Sunday (8AM – 4PM), Wed (8AM – 4PM), Friday (8AM – 5PM)
Website: southmelbournemarket.com.au
St. Kilda Esplanade Market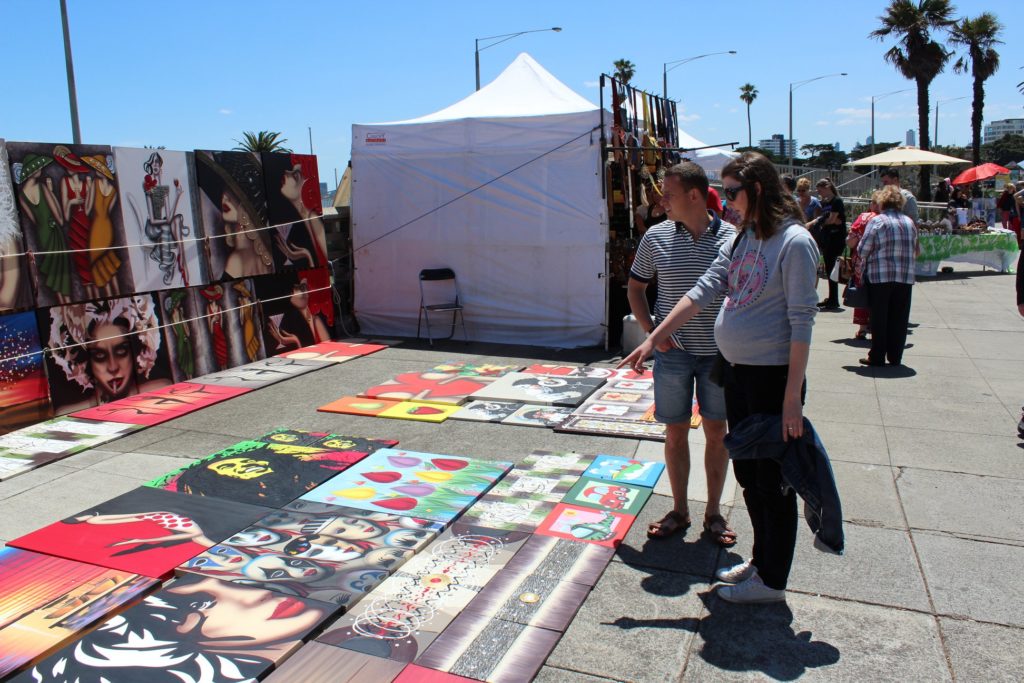 Since the '70s, The St. Kilda Esplanade Market has been a Sunday shopping gem. This open-air gallery by the sea has a roster of more than 140 artists and makers, who connect with visitors, offering their finest products.
Where: Upper Esplanade, St. Kilda, Victoria
When: Sunday (10AM – 4PM)
Website: stkildaesplanademarket.com.au
The Rose Street Market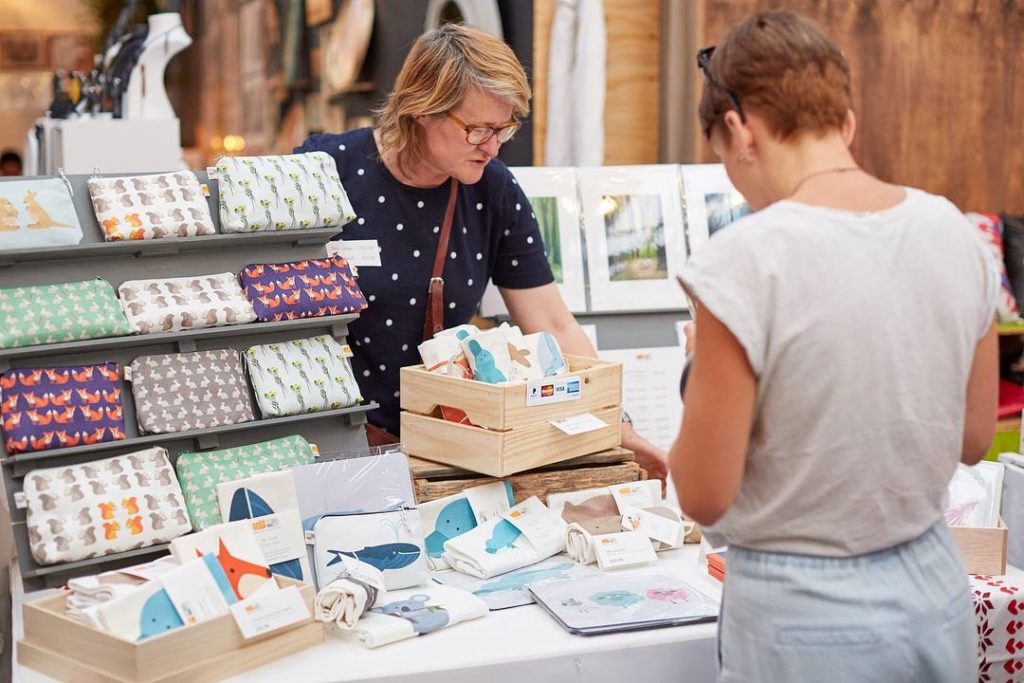 Radiating a refreshingly youthful vibe, The Rose Street Market is among the newer markets in Melbourne. Situated in the heart of Fitzroy, Melbourne's most eclectic suburb, it is where some of the best art and design talent of the city put their work on display and for sale. Check out one-of-a-kind pieces such as quirky furniture, handmade jewelry, and unique fashion accessories.
Where: 60 Rose Street, Fitzroy, Victoria
When: Saturday (11AM – 5PM), Sunday (11AM – 5PM)
Website: rosestmarket.com.au
Arts Centre Sunday Market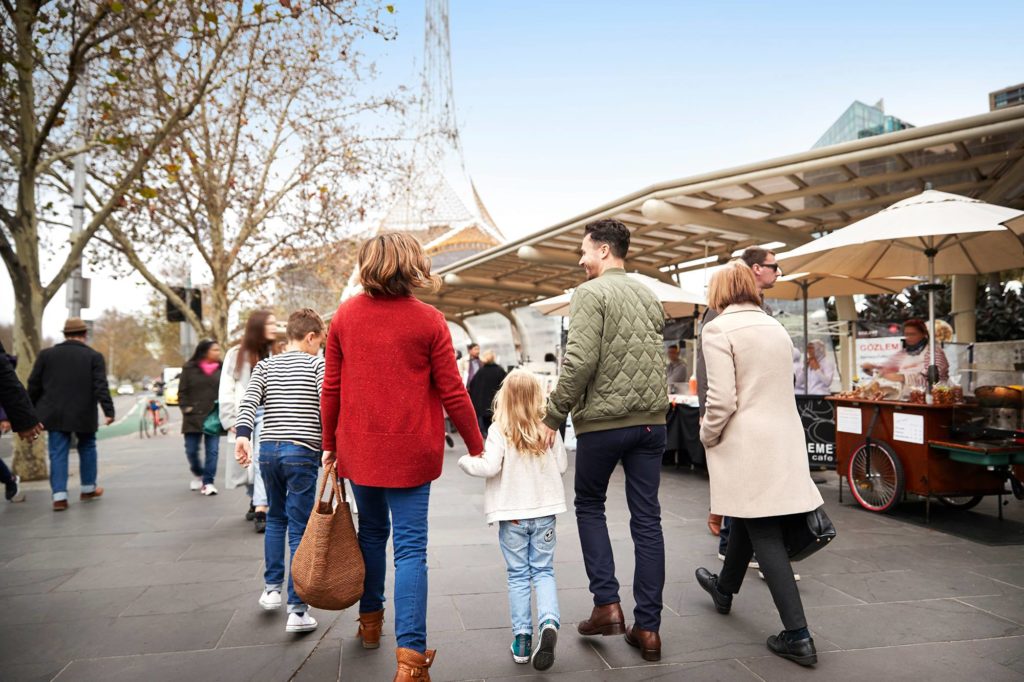 If you can't get enough of the artsy goods at St. Kilda's and The Rose Street Market, head on over to the lawn of Arts Centre Melbourne on a Sunday, where over 80 community artisans showcase their handmade items. And if the weather is clear, stick around till afternoon for an extra treat – some live music courtesy of local musicians.
Where: 100 St. Kilda Road, Melbourne, Victoria
When: Sunday (10AM – 4PM)
Website: artscentremelbourne.com.au
Camberwell Sunday Market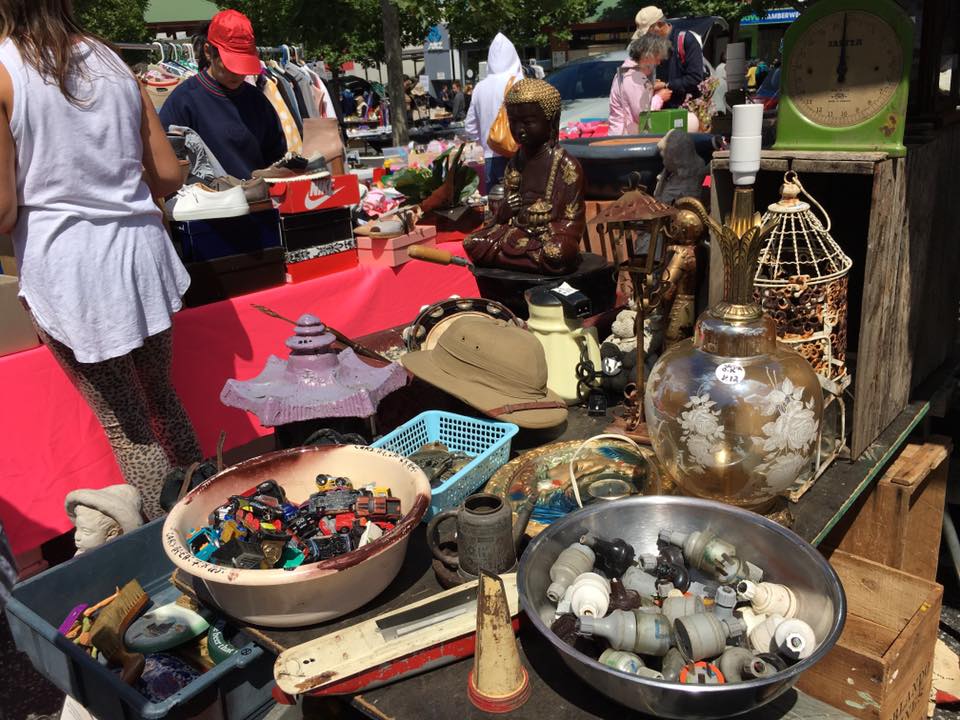 Lovers of all things vintage will revel at the wares for sale at the Camberwell Sunday Market. This popular flea market has been around since 1976, and continues to be a treasure trove of  unique finds put on sale by traders for bargain hunters with a penchant for antiques and time-worn pieces. Keep an eye out for vinyl records of yesteryears' artists, forgotten keepsakes, retro clothing, and more.
Where: Market Street, Camberwell, Victoria
When: Sunday (6:30AM – 12:30AM)
Website: camberwellsundaymarket.org
Prahran Market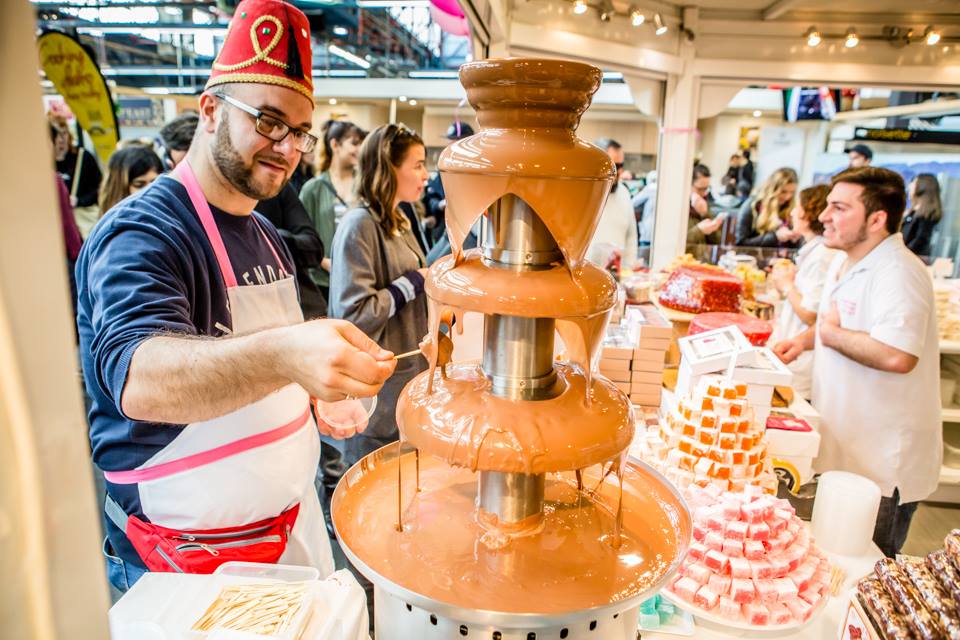 This marketplace with an old-time charm is Australia's premiere food market. A true mecca for epicures in the city, it boasts a wide range of quality produce, certified organic products, gourmet deli items, eateries, and specialty stores among many others. Prahran market also hosts seasonal food expos, so do browse through their website before you visit to find out if there's an event you can catch.
Where: 163 Commercial Road, South Yarra, Victoria
When: Saturday (7AM – 5PM), Sunday (10AM – 3PM), Tuesday (7AM – 5PM), Thursday (7AM – 5PM), Friday (7AM – 5PM)
Website: prahranmarket.com.au
Dandenong Market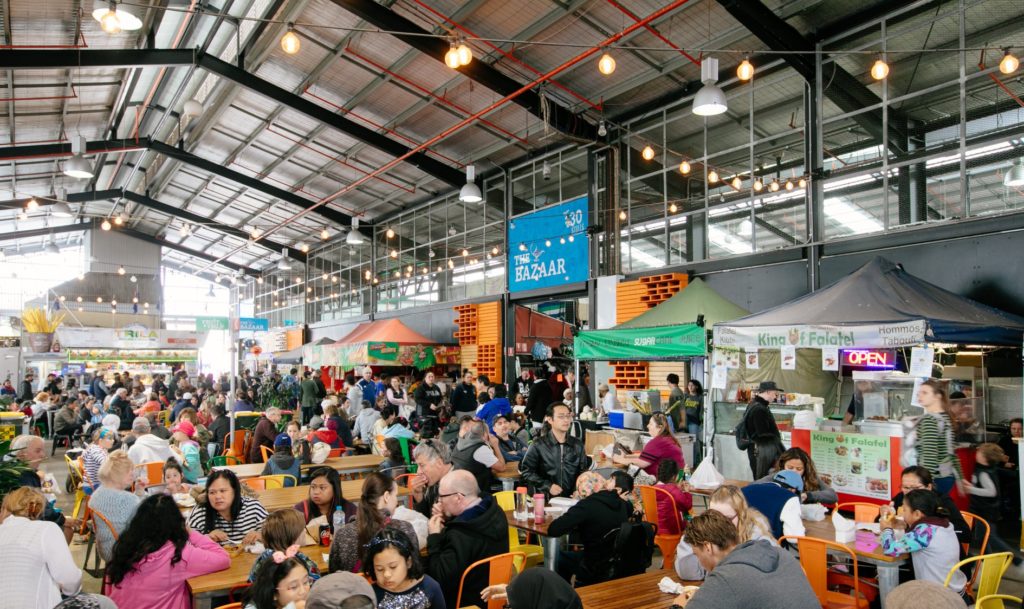 Attracting 5.4 million shoppers annually, this 152-year-old market is one of the longest-running markets in Victoria. Finds here include not only proudly-made Australian goods but also authentic imported items, which is why it is also known as the state's "world market."
Where: Clowe Street & Cleeland Street, Dandenong, Victoria
When: Saturday (7AM – 4PM), Sunday (10AM – 3PM), Tuesday (7AM – 4PM), Friday (7AM – 5PM)
Website: dandenongmarket.com.au