Go on a Much-Needed Retreat This Holy Week at These Serene Airbnbs
Find another home away from home this lenten season.
by Ina Louise Manto | February 22, 2023
After spending the Lenten season indoors for two years and doing Visita Iglesia virtually, Pinoys can continue old Holy Week traditions again, now that we've adjusted to the new normal. If your family enjoys going on staycations as a way of reflecting and recharging, here are some serene Airbnbs to book for the upcoming Holy Week:
A scenic cliff house in Nasugbu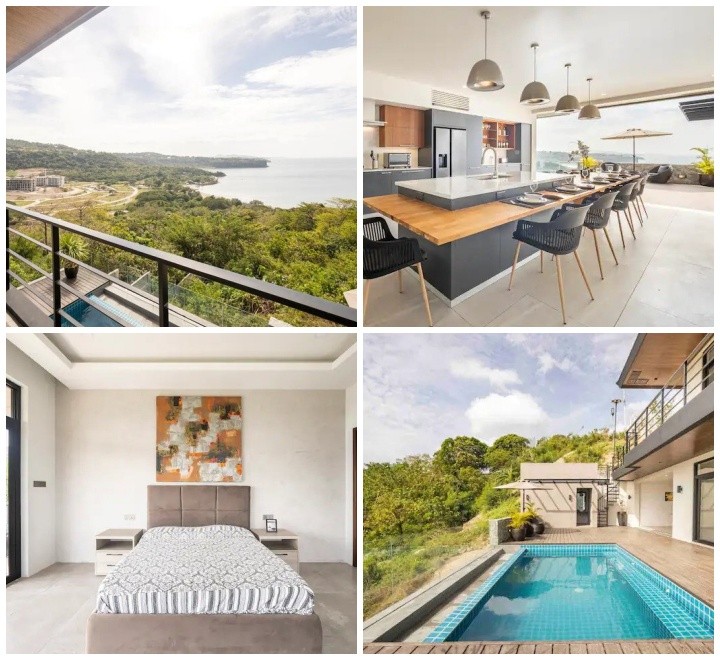 Don't want to drive too far from the metro? Batangas is home to plenty of beach resorts and hotels, but if you're looking for an exclusive stay where you'll be away from the crowd, The Cliffhouse will be right up your alley. This newly-constructed home makes the most out of open spaces and indoor-outdoor living. Both floors of the house are open to a panoramic view of Nasugbu's coastline and surrounding greenery. You'll also have an infinity pool within a few steps from the house and access to a private beach.
Rates start at P22,000 per night. Book here.
Feel Old Baguio at this romantic cottage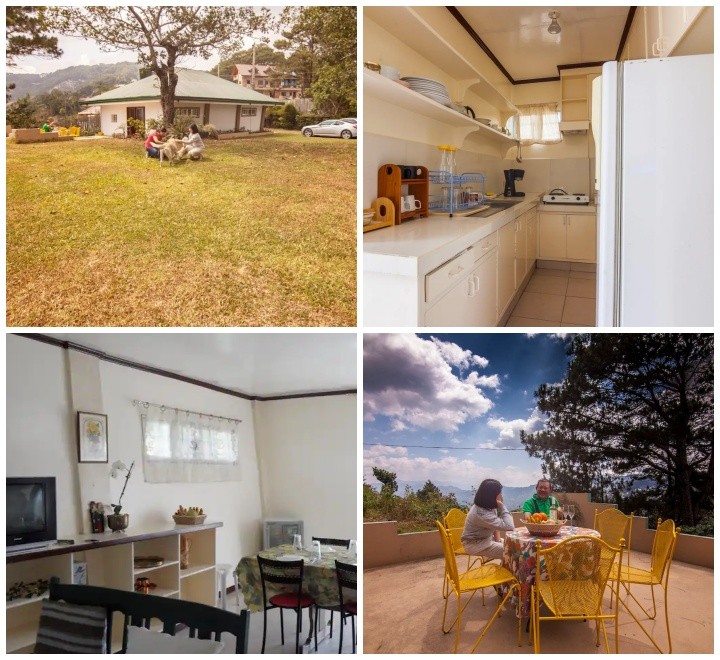 Baguio is a no-brainer if you want to spend your Holy Week somewhere cool. After all, driving to the northern city is shorter and more comfortable these days. This romantic cottage is a simple home away from home and would remind you of the feeling you get when you rediscover piles of old film photos of your parents or family in their younger years. One of its best features is the spacious backyard and patio where you can have picnics, run around with your pet, or share a filling meal with your family.
Rates start at P1,898 per night. Book here.
Live out your K-drama dreams at this urban roof deck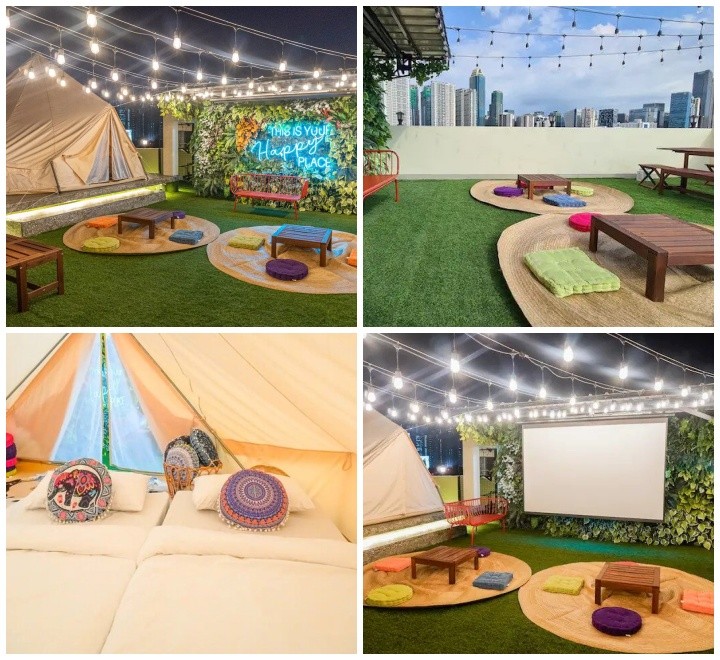 While staying in the city is not the ideal holiday we look forward to, there are still spots worth considering especially when it's as picturesque as Maria's Deck. If you're not able to head to the province to spend Holy Week with your family, gather your besties in the metro and feel like you're in a K-drama with this urban glamping experience. With dreamy lights hung across the deck, you'll get to sleep in an air-conditioned tent and have the city skyline as your background. Bring out the soju and K-bbq!
Rates start at P5,305 per night. Book here.
Own an island for a night in Laguna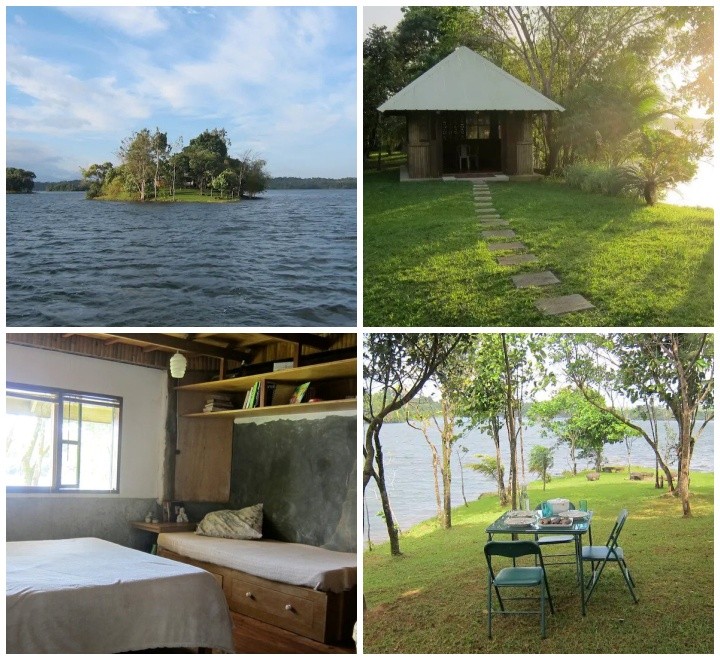 With just P5k, you can disconnect and forget the world for a night on this exclusive island in Laguna. In three hours and a short boat ride, get your respite at this simple bungalow with a tranquil lake surrounding you. The 80-square-meter house only has one bedroom, but it can accommodate up to 15 guests, with more sleeping arrangements in the living room. There's also a bonfire area in the yard!
Rates start at P5,179 per night. Book here.
Wake up next to the sea in Marinduque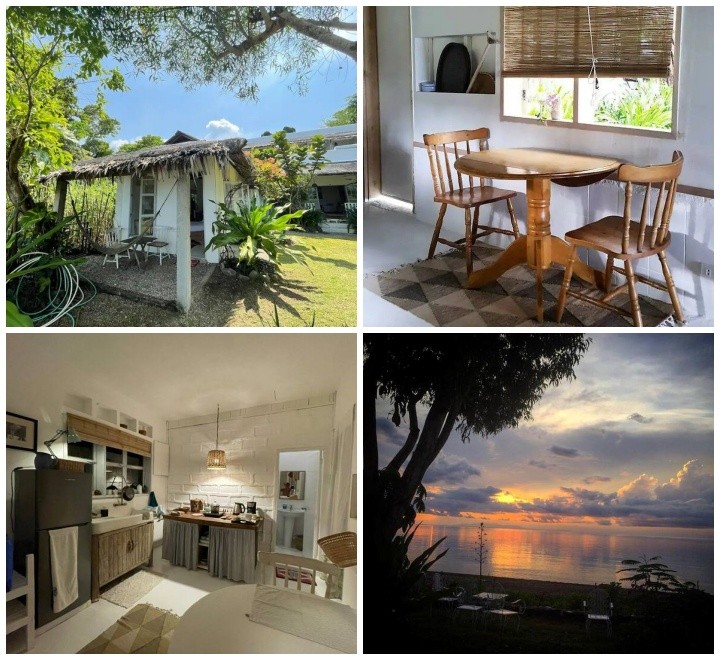 Trust that the land and sea travel will be well worth it when you get to The Traveler's Cottage at Balai LaHi in Marinduque. This room is in a garden setting with the sea as your front yard. It has a queen bed, a kitchen, and a breakfast nook you can move indoors and outdoors. While this cottage is only ideal for two, there's a bigger main house that's ideal for families.
Rates start at P3,500 per night. Book here.
Retreat to the beach in Sorsogon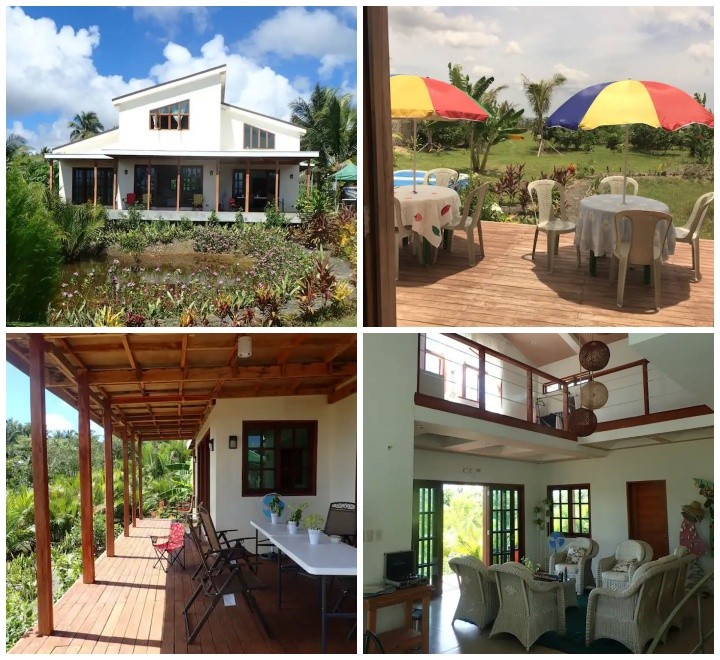 Whether you choose to fly or travel by land, Bicol is a region worth exploring with its many natural attractions and delectable cuisine. Nestled in the charming town of Gubat in Sorsogon, Kendi's Beach Cottage will let you experience what it's like to live close to the beach and a surfing camp, and have famous attractions nearby. This two-bedroom cottage can accommodate up to 12 guests with its two bedrooms. It's also designed to make fond memories with the family, as its common areas share one open space.
Rates start at P5,643 per night. Book here.
Feel like you're on top of the world in Negros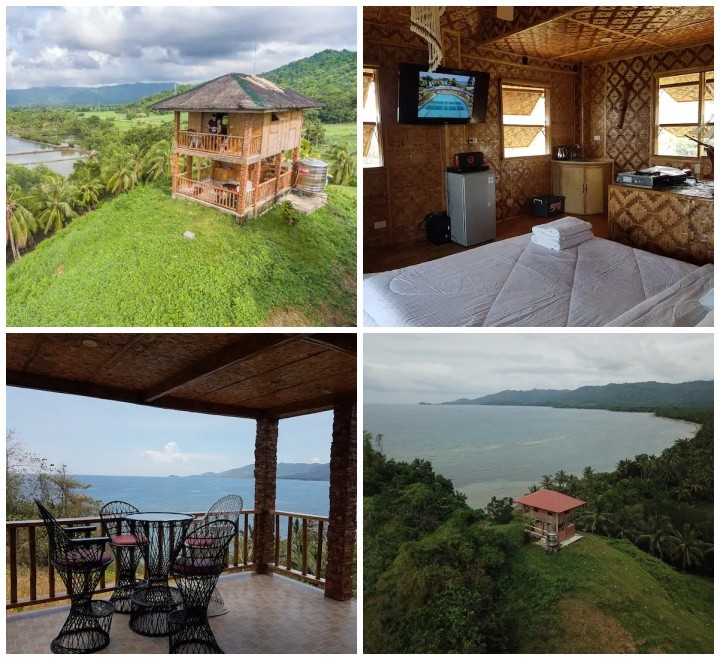 [credits to="Airbnb" url="https://www.airbnb.com/rooms/12919838″]
We're gushing over the ~chill vibes~ this hilltop bahay kubo in Sipalay, Negros Occidental exudes. The two-floor rustic home may be simple, but it's in these simple things that we make the best memories. It's located on a three-hectare farm with a view of the sea! If you're looking for that provincial getaway and don't mind the plane ride, this home is a rare find you'd love to be at. You can also rent a scooter if you wish to explore nearby areas.
Rates start at P1,200 per night. Book here.
A rustic seafront cottage in Bohol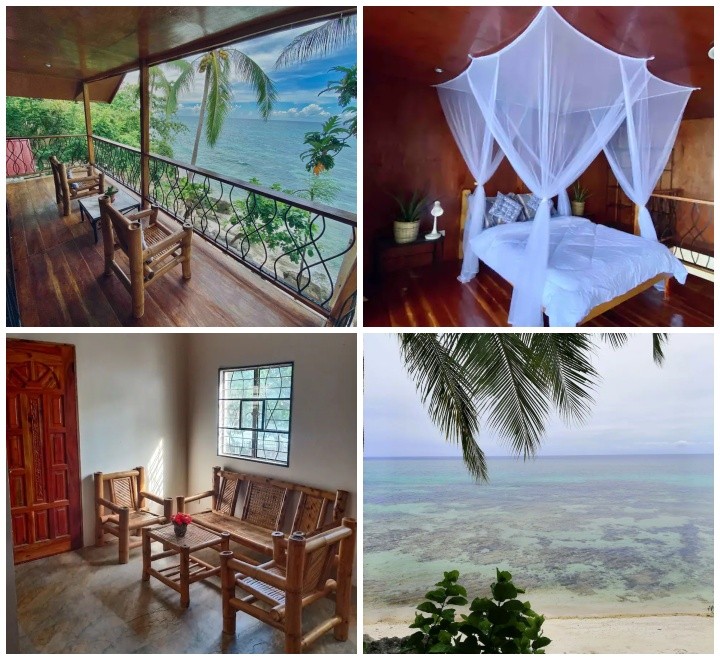 Here's a secret: if you want to get away from where the crowd is in Bohol, Anda also has a beach where you can enjoy powdery white sand. And if you don't want to stay in resorts, go for this rustic beachfront bahay kubo. The two-floor house highlights furniture made of bamboo and a stunning room with a four-poster canopy bed and a balcony that overlooks the sea. It's also near a fish sanctuary, which is perfect for snorkeling and discovering its vibrant marine life. If you're feeling adventurous, there's also a public diving area nearby.
Rates start at P2,750 per night. Book here.
Where would you like to spend your Holy Week this 2023? Share your list below!
6 Fun Weekend Activities to Try with the Barkada This 2023
6 Fun Weekend Activities to Try with the Barkada This 2023
Ina Louise Manto | Feb 17, 2023
Looking for other places to explore? Join WindowSeat.ph's official Facebook community What's Your Trip PH for more recos!