Away for a Week: The 12 Things You Should Definitely Do in Hong Kong
No Disneyland, no Victoria Peak, just you and the real Hong Kong.
by Kevin Christian L. Santos | December 09, 2015
"Hong Kong is a wonderful, mixed-up town where you've got great food and adventure." – Anthony Bourdain
With a travel time of just two hours from Manila, Hong Kong is one of the nearest countries you can visit. And it's one that's brimming with boundless energy.
From the moment you land, the pace in this country populated by over seven million residents is frantic. It never lets up. There's a lot to do there, from shopping, sightseeing to checking out the various Michelin-star restaurants. And the dim sum. Don't even get us started on the dim sum.
You've probably read all the guides on where to go and what to do, like heading to the Peak or checking out the Golden Buddha. But why settle for the traditional and instead get off the beaten path and go on an unconventional, yet fun and memorable journey?
Adventure lies in many of Hong Kong's streets. Though you may not be able to do everything you want in a short time frame, here are some of the alternative things to do in Hong Kong if you're tired of shopping and the normal tourist traps.
Gorge on Dim Sum
Although it's traditionally served in the mornings and mid-afternoons, you should have dim sum any time of day. If someone tells you otherwise, cut those people off from your life. You don't need that negativity.
But seriously, there are a lot of places to satisfy your dim sum fix while in Hong Kong. You can't go wrong with Tim Ho Wan, the cheapest restaurant with a Michelin star. For a more old-school dim sum experience, head on over to Luk Yu Tea House located in 24-26 Stanley Street. Opened in 1933, this tea house has stood the test of time and for good reason: their food is amazing.
Cool down with a soft-serve ice cream
Hong Kong can get pretty creative with their soft-serve ice cream, tossing in whatever delicious toppings you can think of. Perfect to cool down on a hot Hong Kong summer day or when you're exhausted from all that walking. Special mention to Café Aboong  for their bungeopang, ice cream served with different toppings and a fruit stick inside a fish-shaped waffle. As a plus, they also serve really good buttered squid.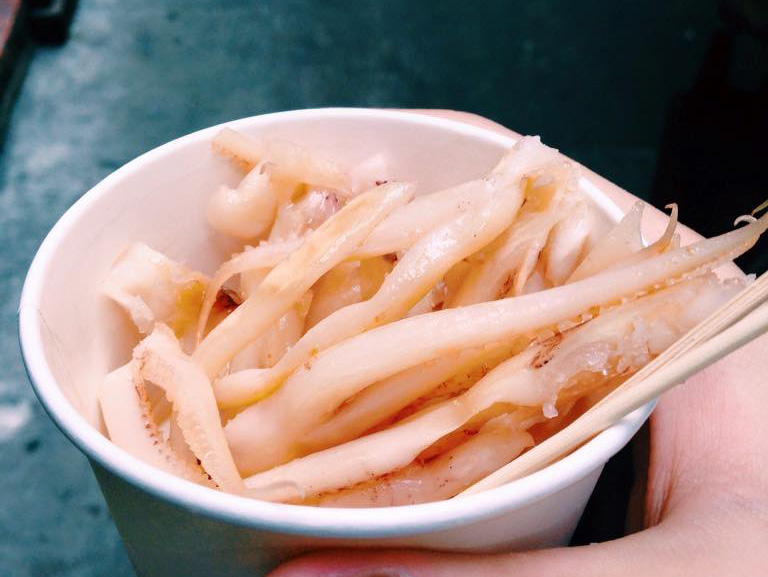 Dine at a Cha Chaan Teng
A trip to Hong Kong isn't complete without a trip to a Cha Chaan Teng. A Cha Chaan Teng is basically a tea house that serves affordable comfort food. You can find them almost everywhere and this is where locals grab a bite to eat. These tea houses are also the place to sample Hong Kong style milk tea and Hong Kong style French toast.
The Australia Dairy Company (47 Parkes St, Jordan, Hong Kong) is one of the more popular Cha Chaan Tengs in Hong Kong. There's always a long line waiting outside and their scrambled eggs are a heavy crowd favorite.
It's not a place to relax and leisurely sip on your tea. You're not meant to stay. You're supposed to eat your food fast, pay and leave. Cha Chaan Tengs are notorious for fast but rude service.
Sample some street food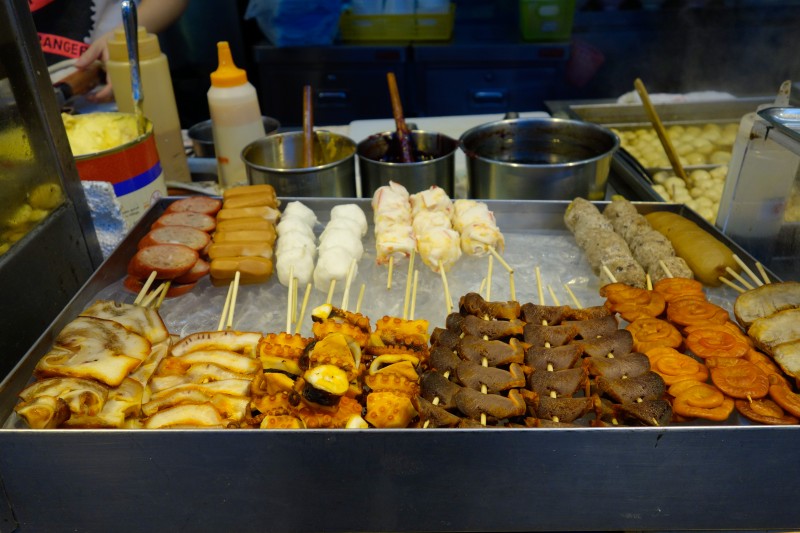 From the traditional, the adventurous to the weird, Hong Kong street food is an eclectic and delicious mix. Keep an eye out for curry fish balls, grilled squid on a stick, fried curry squid, and egg waffles.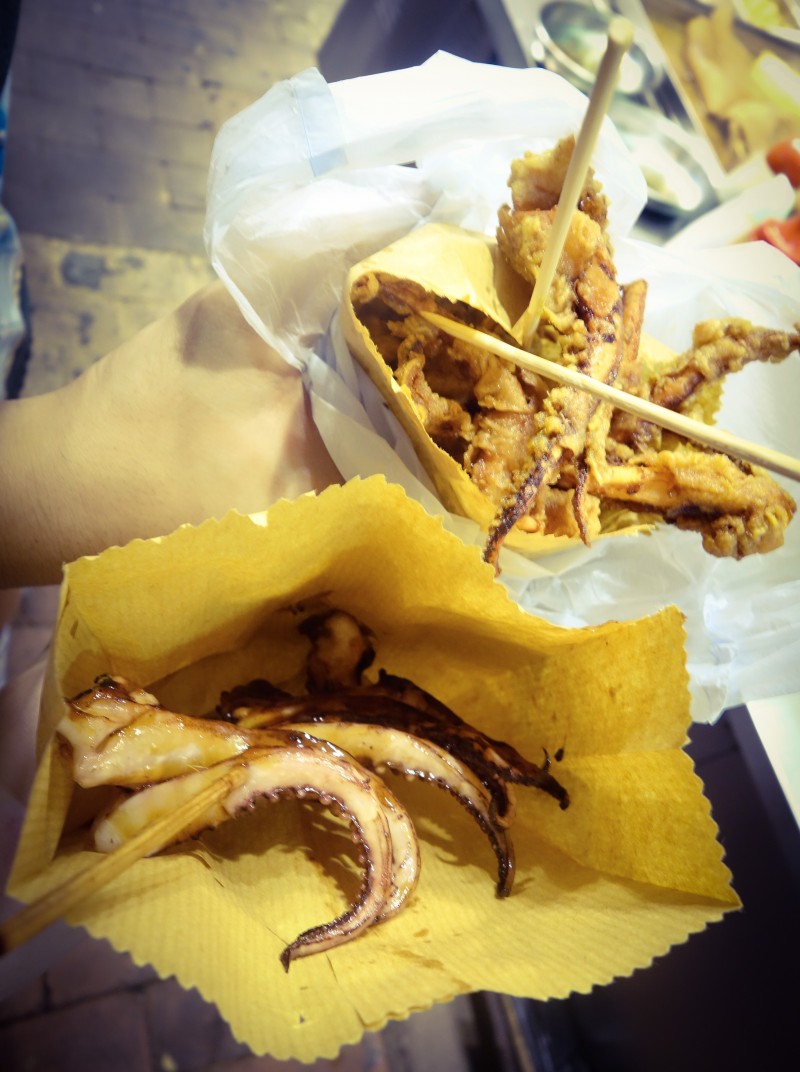 Each stick/ball is guaranteed to unleash a delicious explosion of flavors in your mouth.
Learn something new in the Hong Kong Science Museum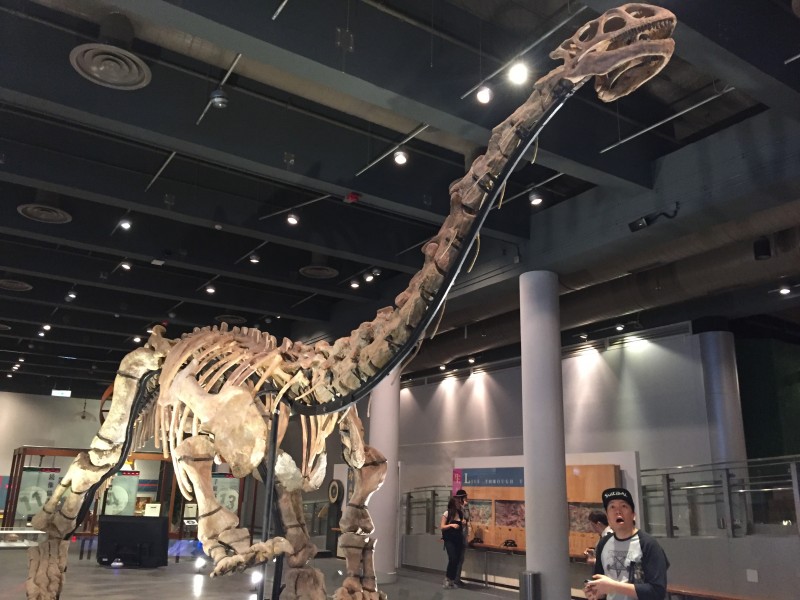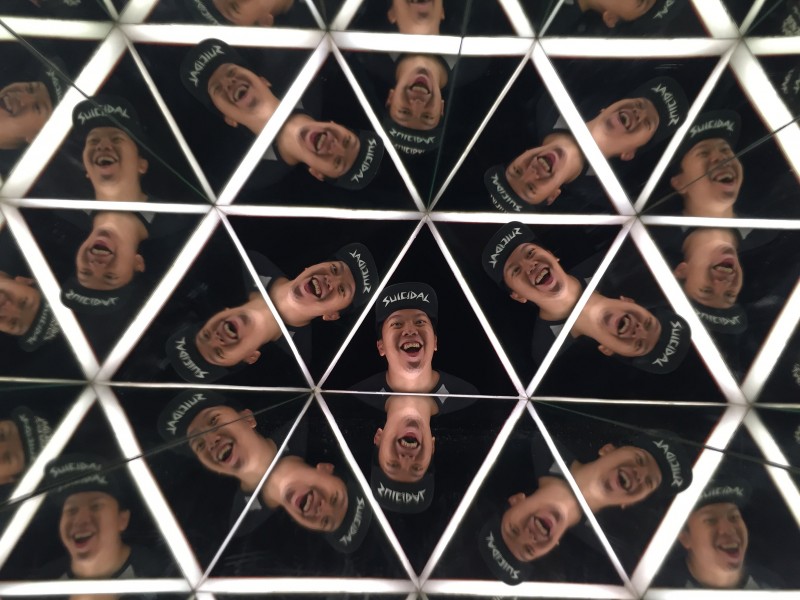 We obviously had a little fun.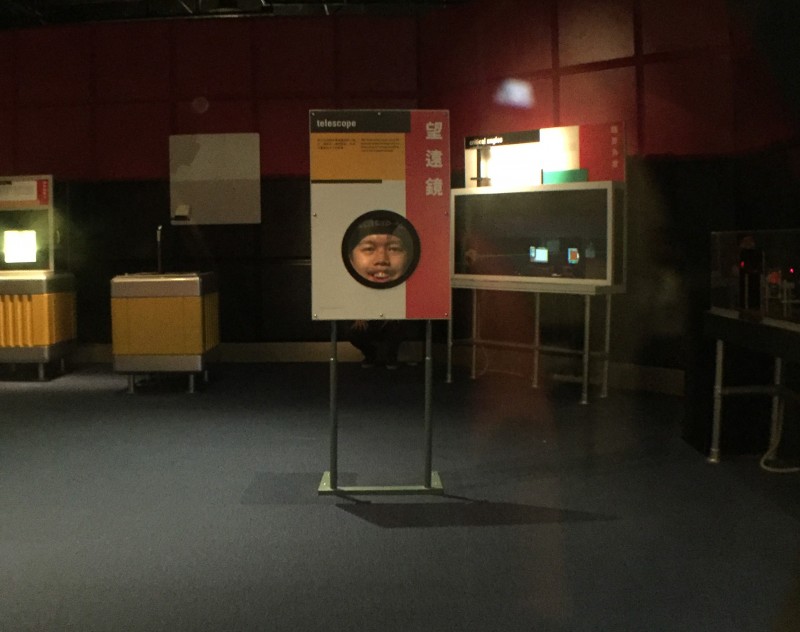 If you thought going to a museum means staring at glass displays, think again. Majority of the Hong Kong Science Museum's displays are hands-on, so there won't be one boring second as you play around and learn something new on a vast array of topics including life sciences, biodiversity, mirrors, robotics and more. Who knew learning could be so much fun?
Grab a giant slice of pizza at Paisano's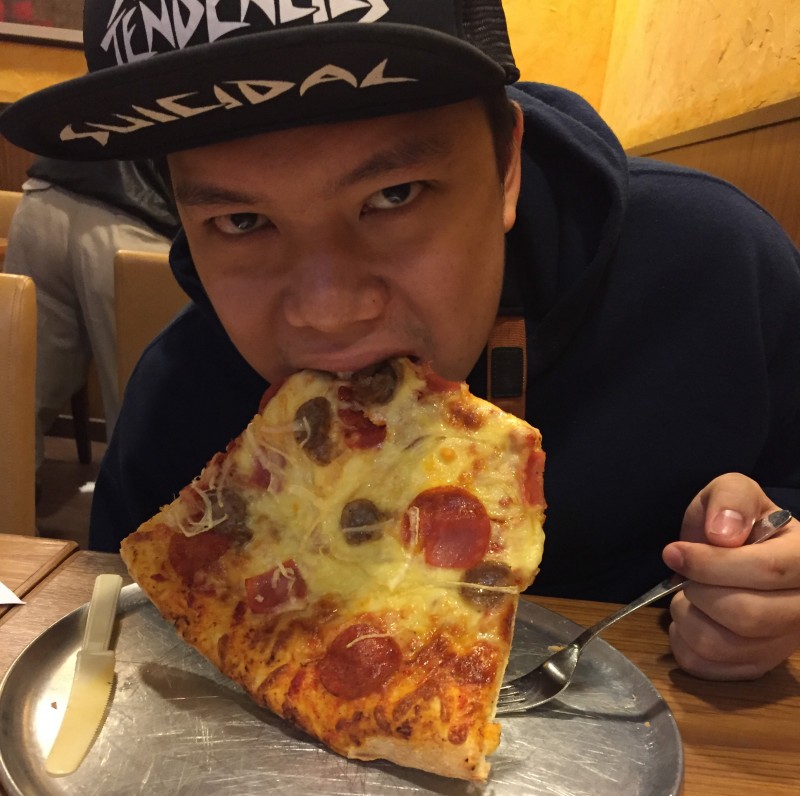 The New York-style pizza and pasta chain is home to Hong Kong's giant slice of pizza at 12 inches. Prices per slice range from 25-45HKD, making it a good option if you're trying to eat on a budget. The crust is a perfect balance of crunchy and chewy, and the flavors are top-notch. Did we mention that a single slice of pizza is huge? Check out a list of branches here.
Charter a junk boat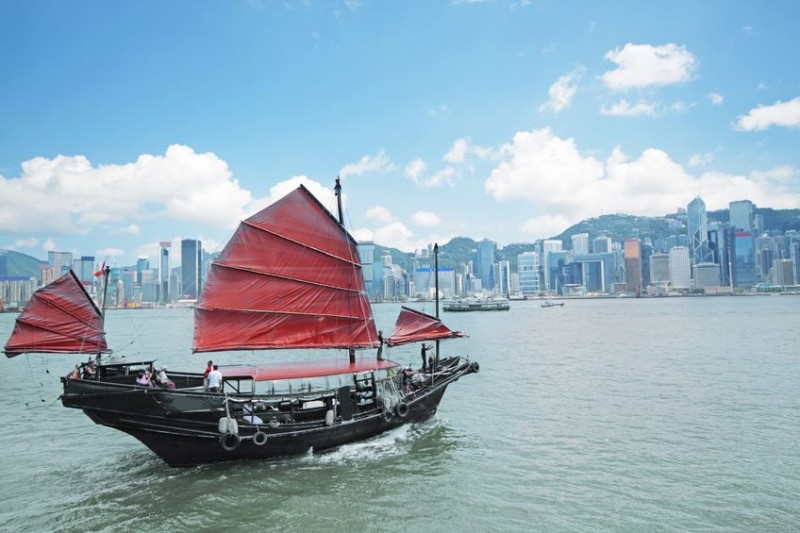 Did you know that Hong Kong is composed of many islands? Get off the beaten path and hire a junk boat, which is a motorized Chinese fishing boat, but now refers to any motorized boat designed for pleasure. Enjoy the water and take in some of the most beautiful sights Hong Kong has to offer.  Check out Saffron Cruises, Castelo Concepts JASPAS,  Traways, or your hotel concierge on junk boat tour rates.
Ride the Star Ferry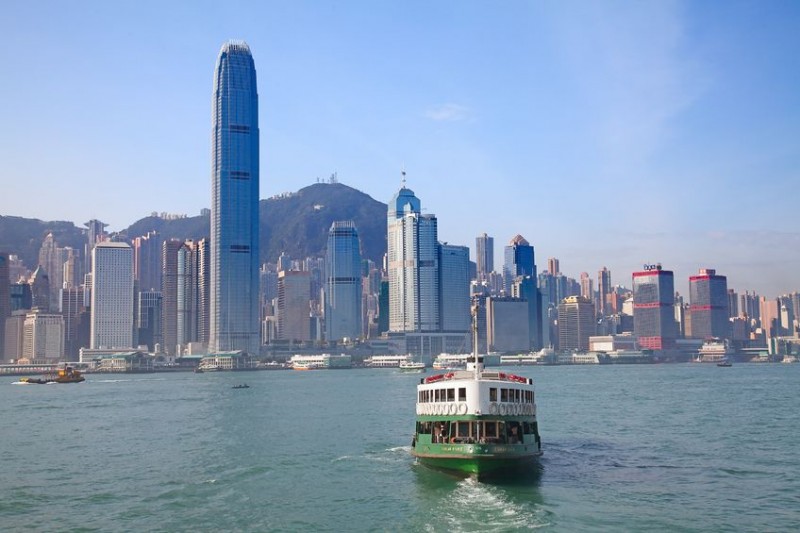 Though Hong Kong's MTRs offer a far more efficient way of traveling, going on a ride on the 120-year old Star Ferry is an awesome way to witness Hong Kong's magnificent skyline. Take an evening cruise and marvel at the feast of dazzling lights.
Take a breather in Victoria Park
Being such a fast-paced city, Victoria Park offers a calm sanctuary in the middle of Hong Kong's urban jungle. Sit back, relax and just savor the sights and sounds this oasis offers. As a plus, the park also features recreational facilities for tennis, basketball, bowling and more. Expect glowing lanterns during the Mid-Autumn Festival and a dazzling flower market during Chinese New Year.
Go on a tram ride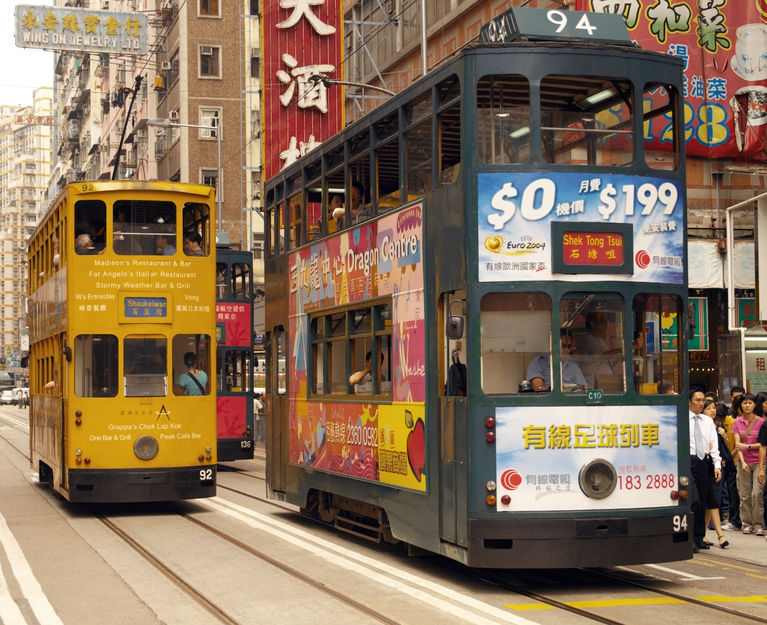 One of the best things about Hong Kong is access to many different kinds of transport. The trams take most routes the MTR does but it's a more scenic, wound-down version of getting from one point of HK to another. It's for people who aren't in that much of a hurry, who have a bit of time to watch the scenery go by. It's cheap, too! A ride that would cost around 13-15HKD at the MTR would only cost you 2.30HKD if you take the tram.
Explore the Temple Street Night Market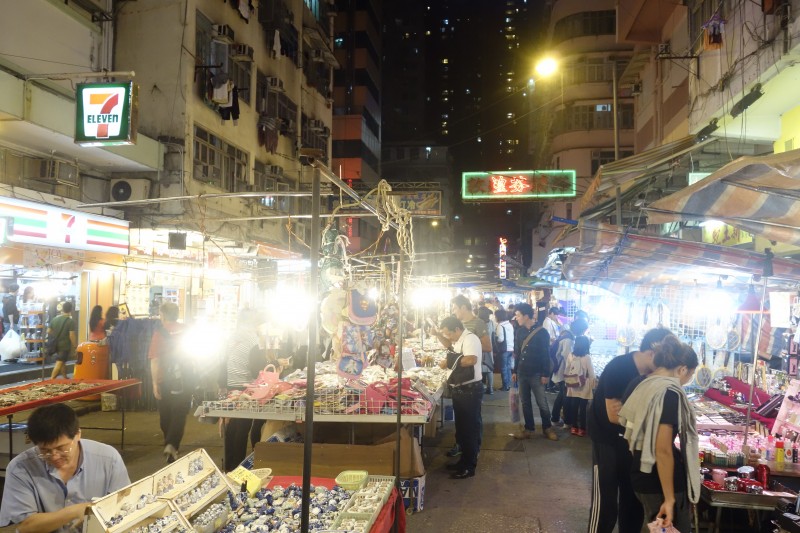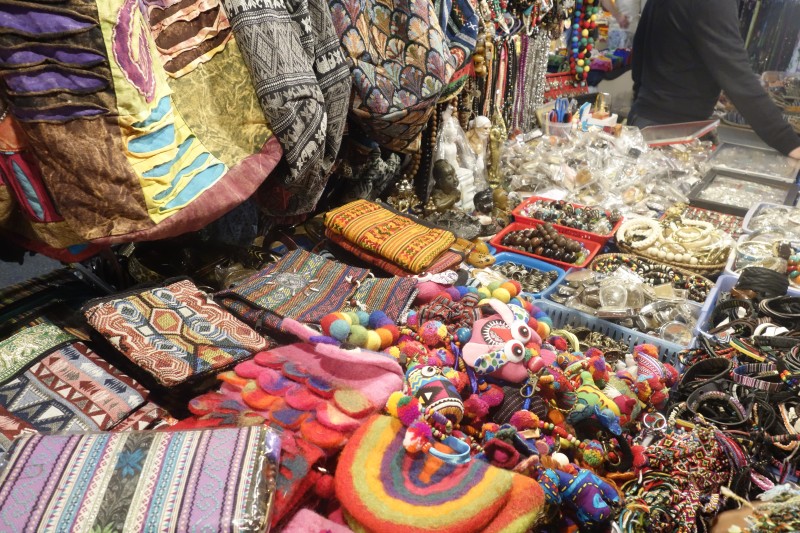 What makes the Temple Street Night Market so special is it's vibrant and bustling atmosphere as you stroll through and check out the merchants' different wares ranging from electronics (15HKD for three character thumb drives!), trinkets (from China to Thailand), clothing, to every kind of portable sex toy. The area is also lined with fortune tellers, street food, and various seafood restaurants. Soak it all in in this festive and colorful place.
Clockenflap Music and Arts Festival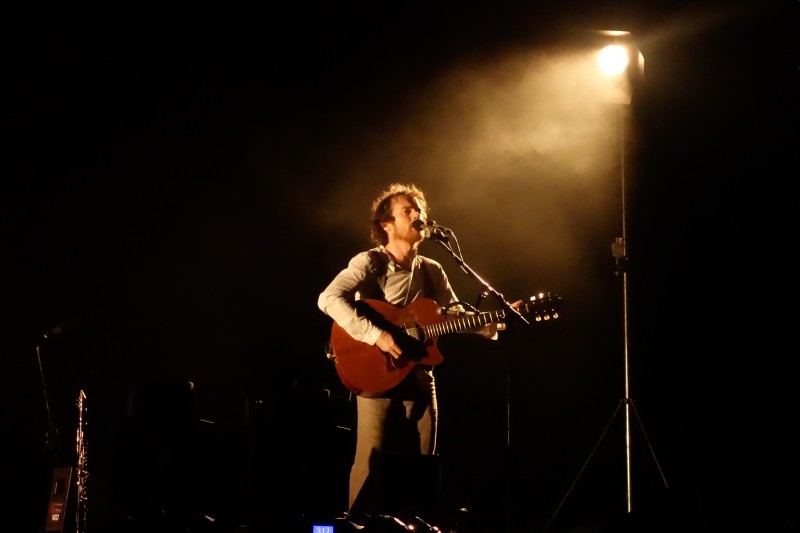 Damien Rice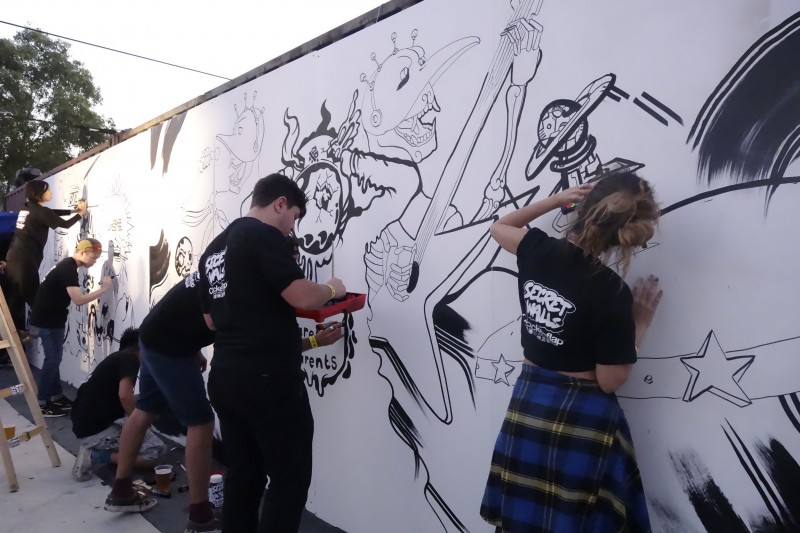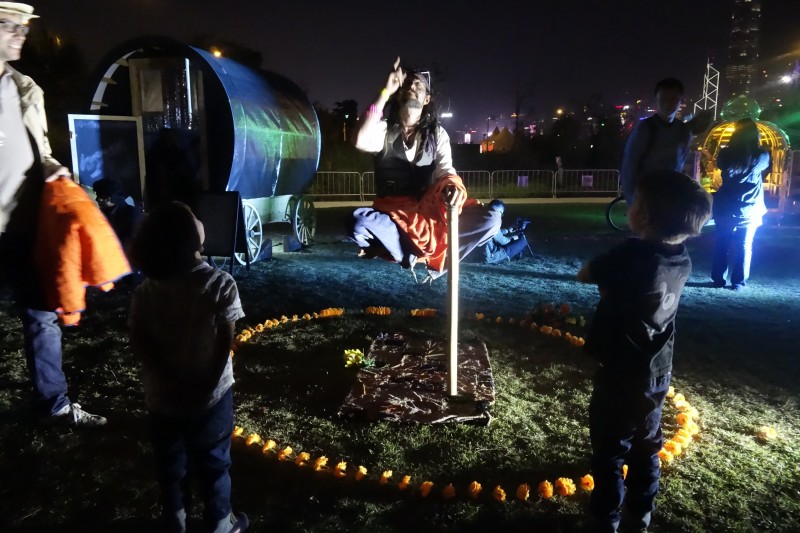 Hong Kong is also home to an awesome local music scene. They host a yearly "best weekend ever" with Clockenflap, a three-day weekend featuring the hottest local and foreign bands on top of cool art installations, film screenings and fun games and activities for the whole family.
This year's festival featured the likes of new wave legends New Order, indie folk rock icon Damien Rice, hiphop act A$AP Rocky, math-rock geniuses Battles and more (about 40 more!). They just get bigger and better each year.
What are the alternative activities you love doing in Hong Kong? Let us know in the comments!