Pinoy Food: Where to Get the Best Bagnet (Outside Ilocos)
Here's how you satisfy your city-locked bagnet craving.
by Shen Mascariñas | March 29, 2016
Mention bagnet to any Pinoy, and the thought of Ilocos will instantly follow. It's hard to separate the two concepts, but when it comes to satisfying a bagnet craving, the latter becomes a challenge. After all, very few people would be game to drive up north for about 8 hours in the name of bagnet.
Thanks to these bagnet joints in Manila, you don't have to. Skip the road rage and butt ache. Take your bagnet-yearning belly to these spots instead.
Manong's Bagnet Station Co.


117 Scout Lozano Street Corner Tomas Morato Avenue, Sacred Heart, Quezon City
(02) 358-3392, 09428224638 | Facebook Page
Open every day from 10am to 10pm
When you enter Manong's Bagnet Station, the first thing that will greet you is the smell of pork being cooked to a crisp. That aroma will send you straight into ravenous hunger for bagnet. You'll be so relieved that you're already in a spot specializing in the Ilocano's famous crispy pork.
Manong's Bagnet Station is a simple, no-frills eatery that looks similar to a carinderia. But, people don't go there for the ambiance. Hungry bellies flock to Manong's Bagnet Station for one thing—bagnet with a perfect ratio of meat, fat and crispy skin.
They offer unique interpretations of bagnet, too. Try the Kare-Kareng Bagnet and the Sinigang na Bagnet.
8065 Bagnet

Leon Guinto Corner Estrada Street, Malate, Manila | (02) 516-7890
Open Monday to Saturday from 11am to 10pm
No visit to the Taft area is complete without a meal at 8065 Bagnet. For an instant mood-upper, stressed students seek refuge in their delectable bagnet dishes.
Bagnet 8065 is a casual hole-in-the-wall restaurant that lets you enjoy bagnet on the cheap. No dish is over P200, yet you're sure to end your meal stuffed and satisfied. They also have a lot of exciting bagnet variations. How do Bagnet Curry, Bagnet Binagoongan and Bagnet Sisig sound? Head over to Bagnet 8065, and find out for yourself. It's worth going through Taft traffic for.
BAGNETified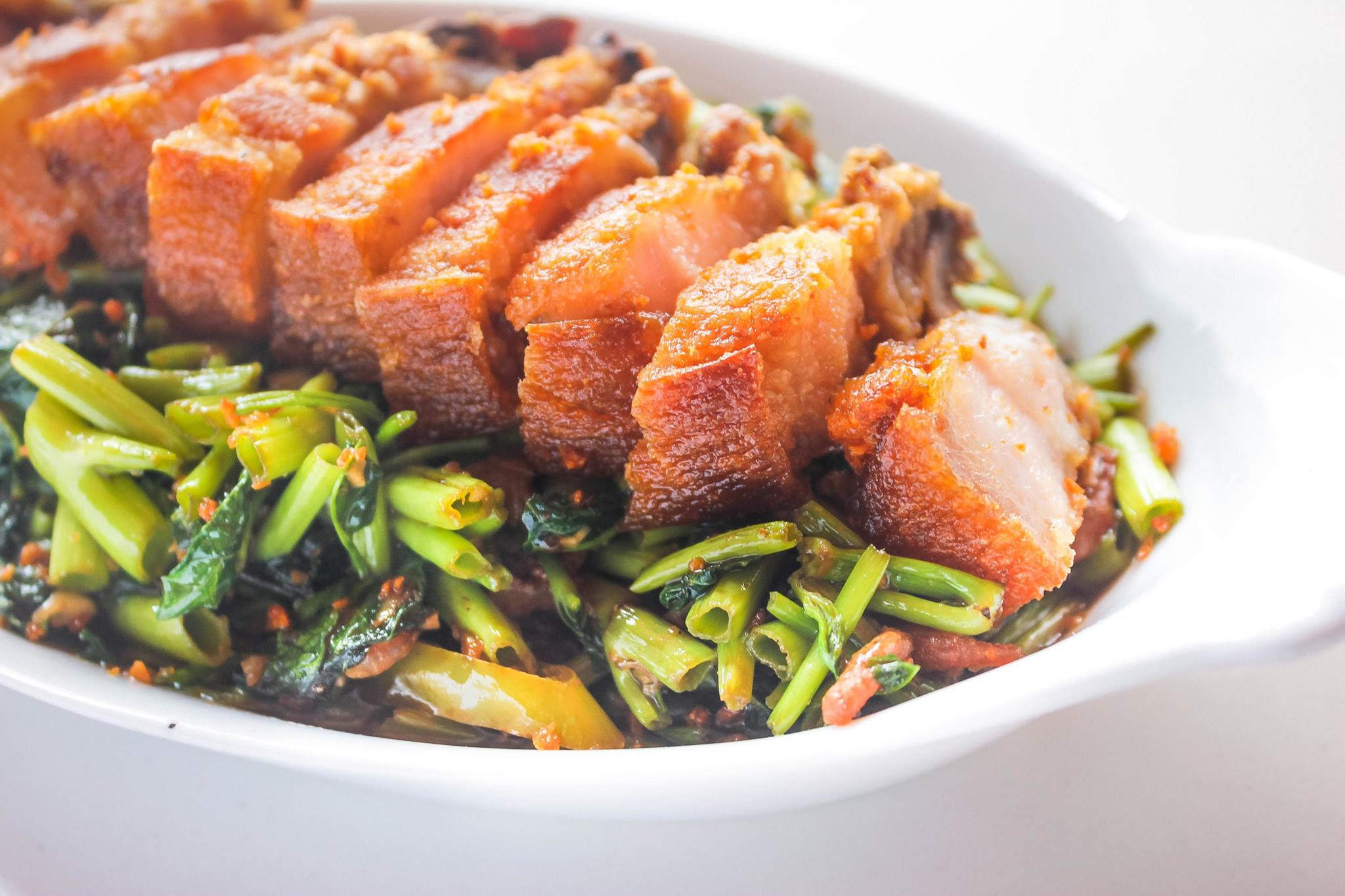 Locate the branch nearest you here.
Facebook | Website  
Slow claps for you, BAGNETified. This is the Philippines' fastest growing restaurant today, which means you can have bagnet more often and in more places now. They already have 9 branches in Metro Manila, and their branches continue to grow in number. Don't leave without trying their signature dish, Bagnet Sarap.
Stoops Bagnet




Locate the branch nearest you here.
Facebook | Website  
If you're looking for bagnet that's closest to the real deal, Stoops Bagnet is definitely it. The branches are all simple eateries, but their authentic Ilocano fare makes up for the lack of a noteworthy ambiance. You can enjoy your bagnet meal in its traditional form, or taste a spicy version.
Stoops Bagnet also serves other scrumptious Ilocano dishes. Try their Adobo Ilokano and Dinengdeng. Of course, they also offer fantastic Ilocos Empanada, so don't miss out on that.
Any other bagnet spots outside Ilocos? Sound off with those food finds below!