Wake Up to a View of Rice Terraces and Mountains in this Cozy AirBnb in Banaue
Perfect for peaceful staycations.
by Kyzia Maramara | July 07, 2022
After soaking up the summer sun at various beaches across the Philippines, it's time for a cool and cozy retreat in the Cordilleras. Banaue is an ideal home base for your rainy season escapades in the north and we've got just the right AirBnb for you. The Banaue Chalet sits surrounded by lush greeneries, a relaxing mountain view, and a view of rice terraces that's sure to make your stay all the more memorable. This charming AirBnb has two levels and can house a total of eight people. Let's check it out!
Banaue Chalet Upstairs Level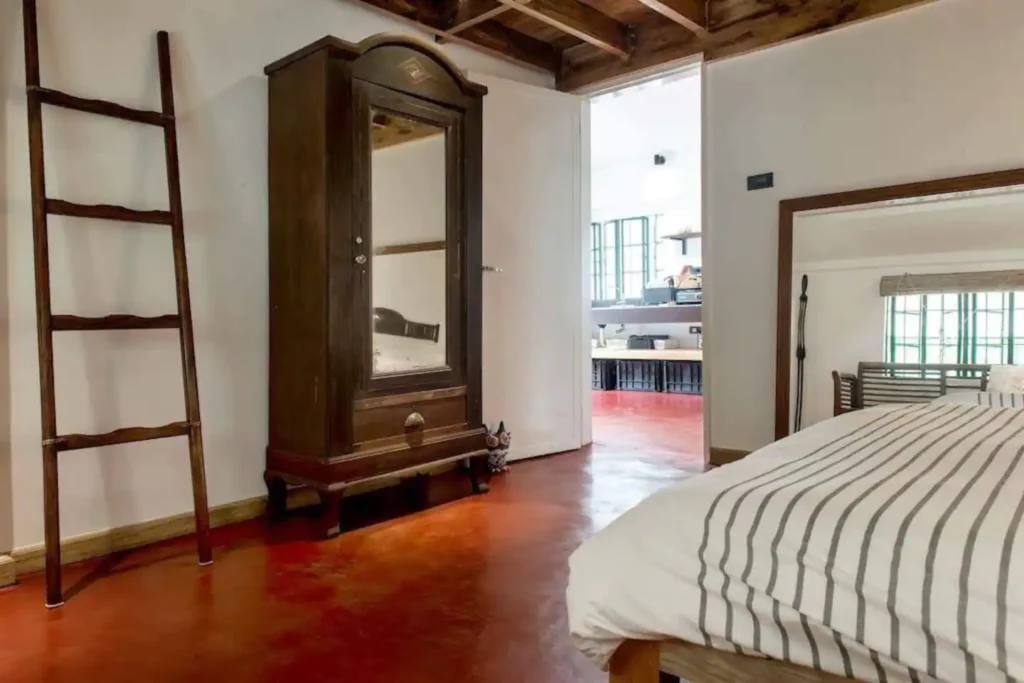 The Banaue Chalet house recently renovated its upstairs loft apartment to accommodate four guests. It has one bedroom with a queen-size bed that sleeps two and a mezzanine with two single beds on the floor. The space also has a spacious full private bathroom with a hot shower.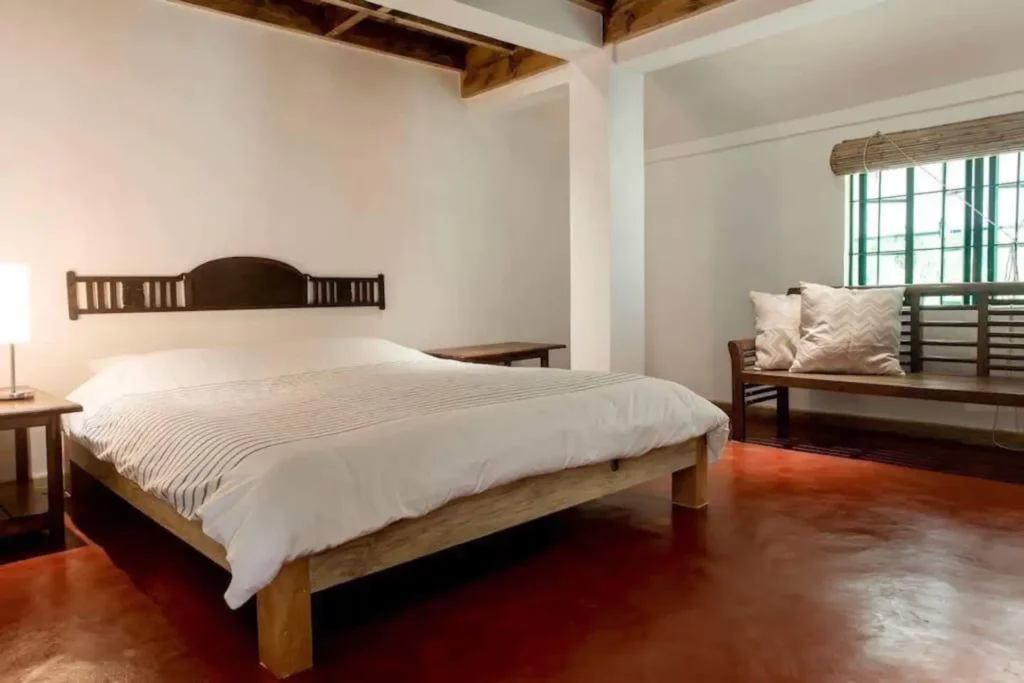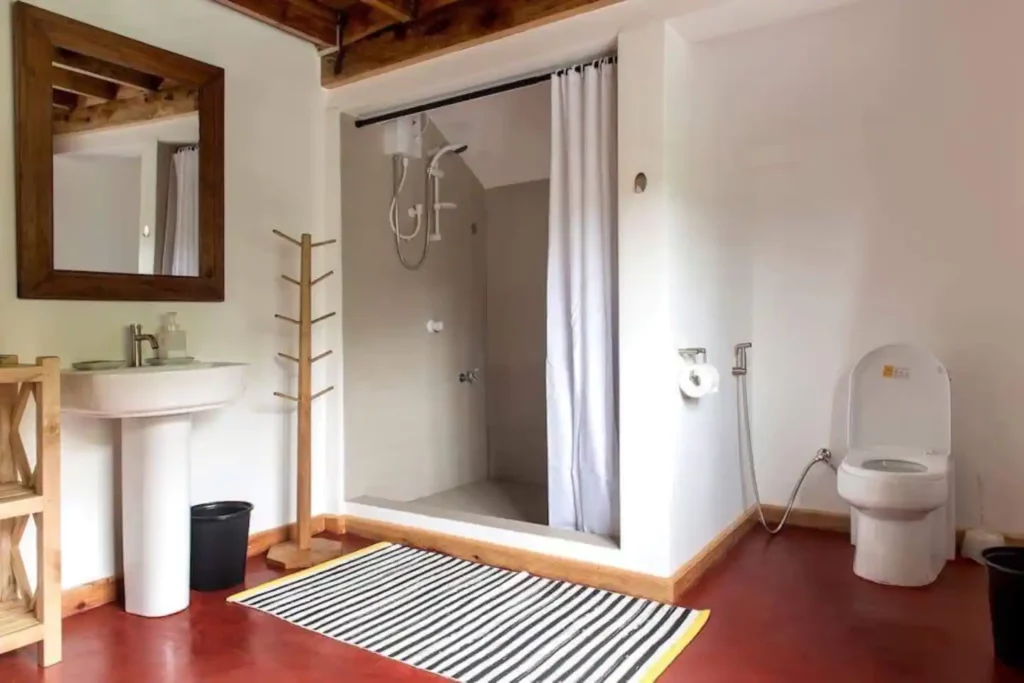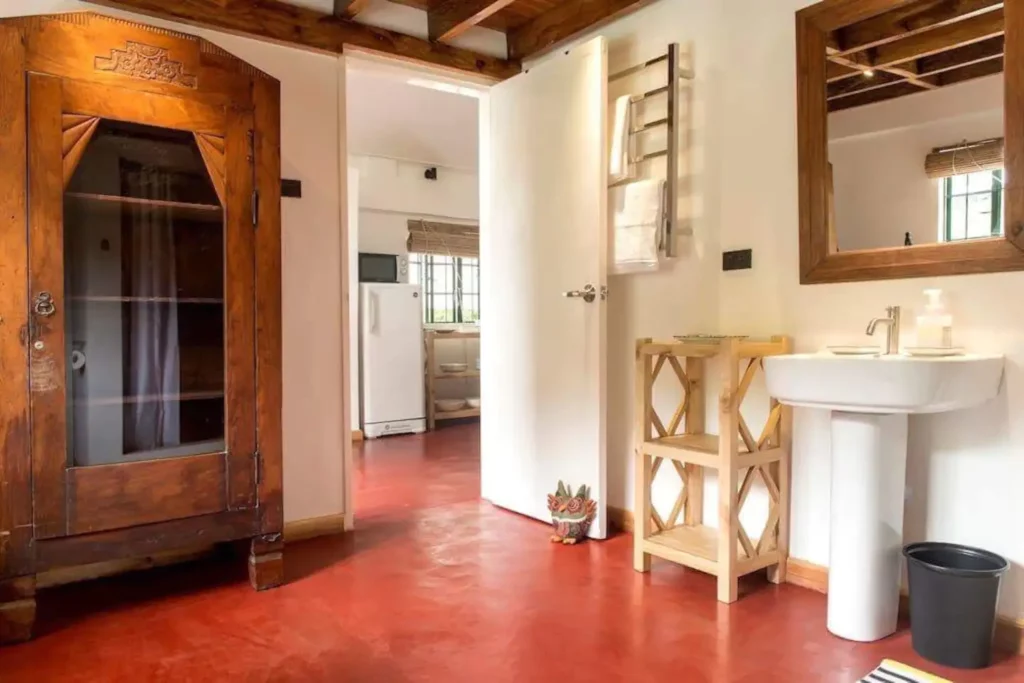 Once you enter the house's green gates and you've seen the stunning view, you'll be tempted never to leave the place. And once you check out what it has to offer, you'll agree that it's the ultimate staycation AirBnb. The full kitchen is spacious and comes with a refrigerator, microwave, stove, and various dishes and silverware. That's enough space for you to whip up your favorite comfort food after you buy groceries from town.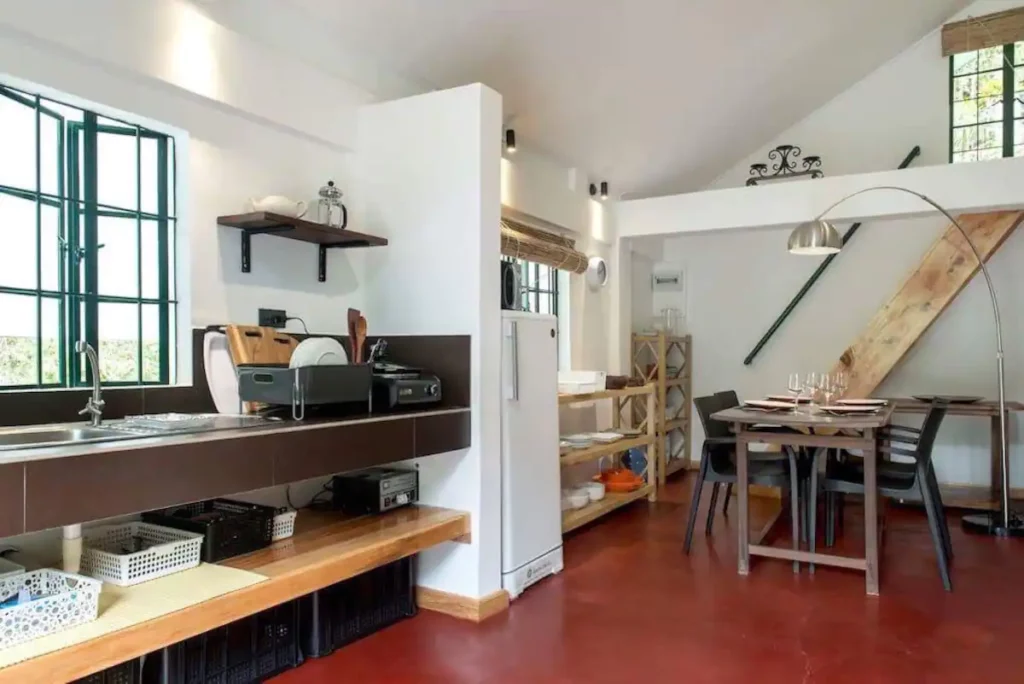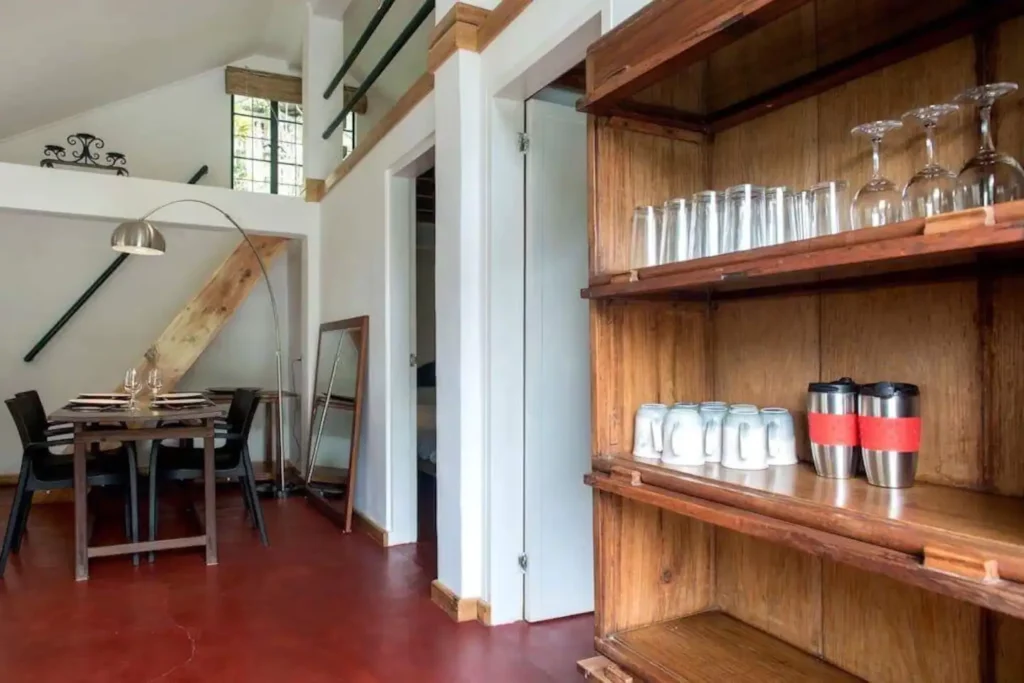 The Banaue Chalet's whole interior will give those white-and-wood aesthetic lovers inspiration to transform their own space. It's filled with wood furniture from small and large shelves, cabinets, hangers, mirror frames, and a bed frame. The interior design makes for an airy and cozy space.
Banaue Chalet Downstairs Level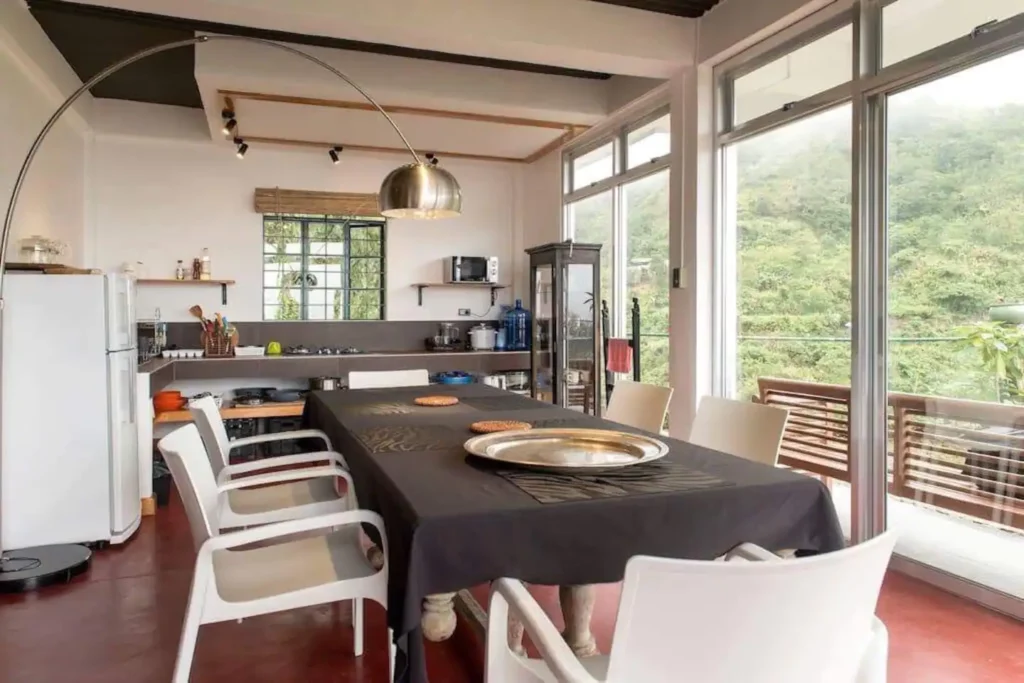 The downstairs level is ideal for a family or barkada of four. Like the upstairs level, it has one queen-size bed that sleeps two and two single beds. However, this floor doesn't have a bedroom. The beds are in their own corners and are separated from the kitchen and dining area with two thick curtains.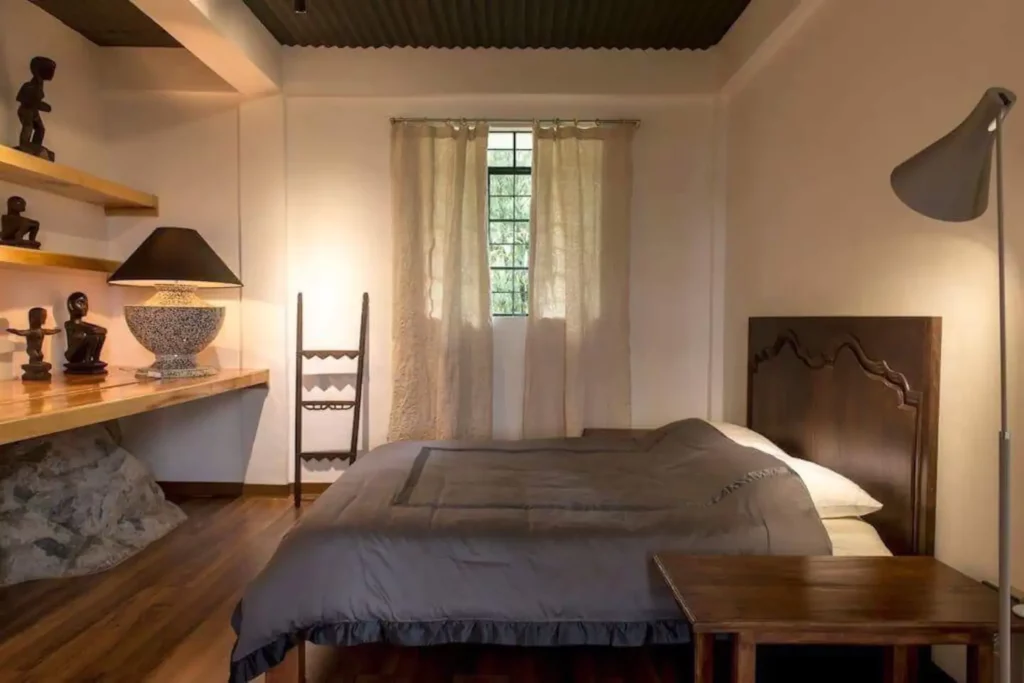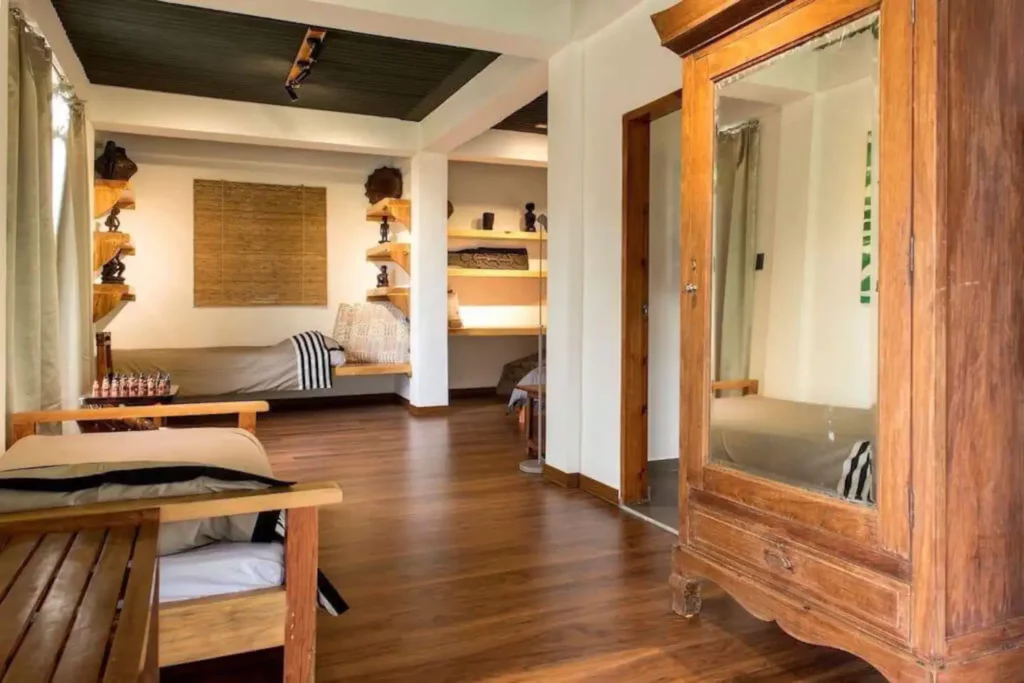 This area also has its own full-size kitchen with the same amenities and even a range of cookware. The dining table is in front of floor-to-ceiling glass windows that look out over the mountain view and lets enough light in to brighten up the space.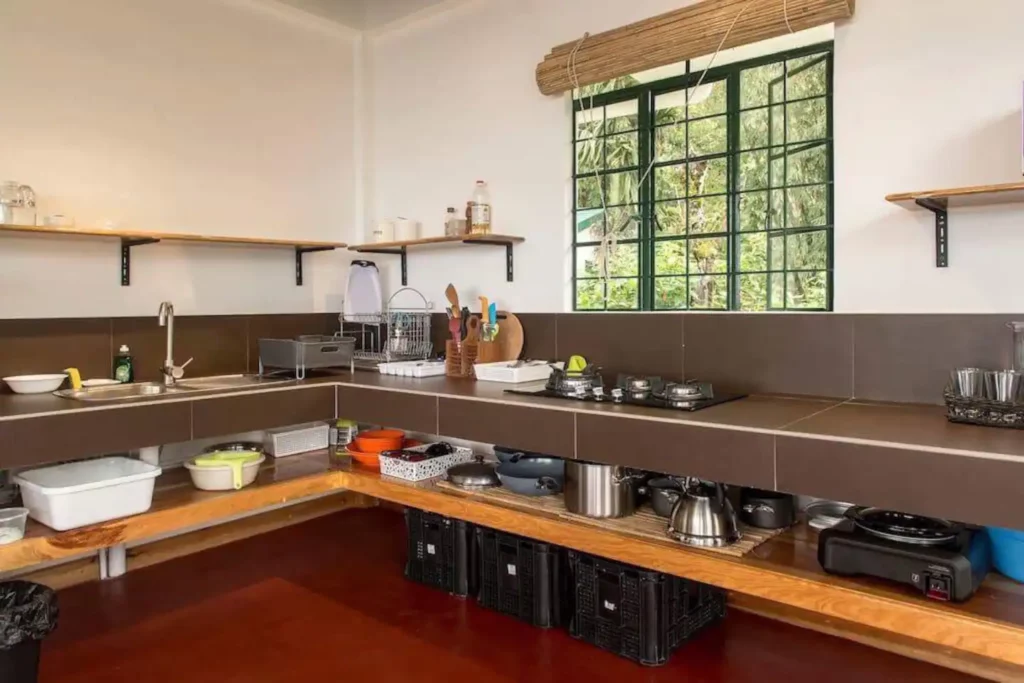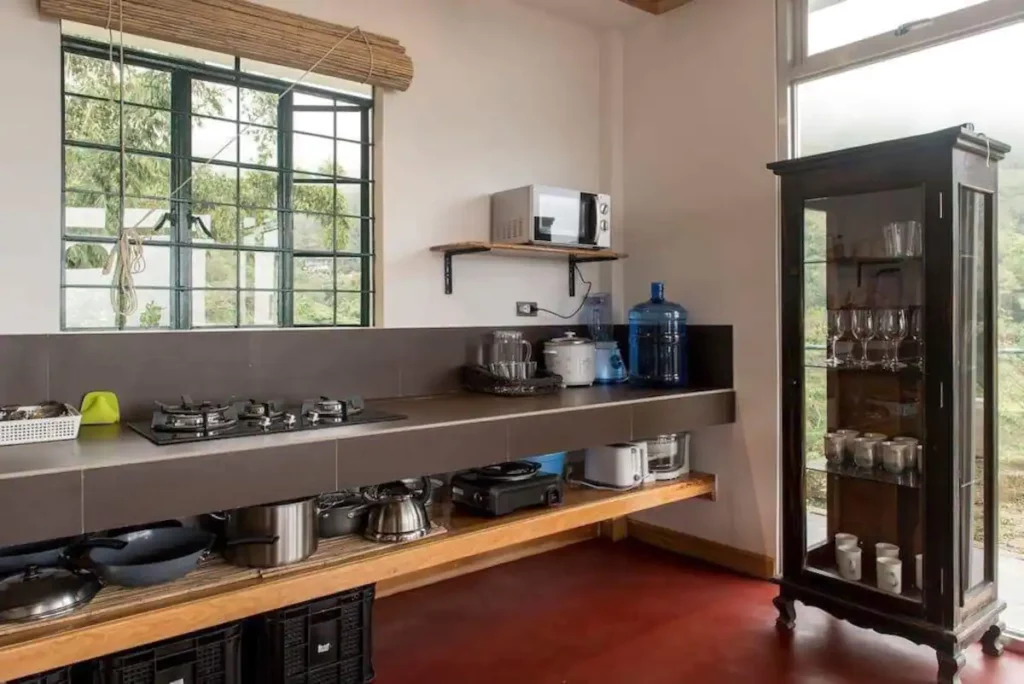 Banaue Chalet amenities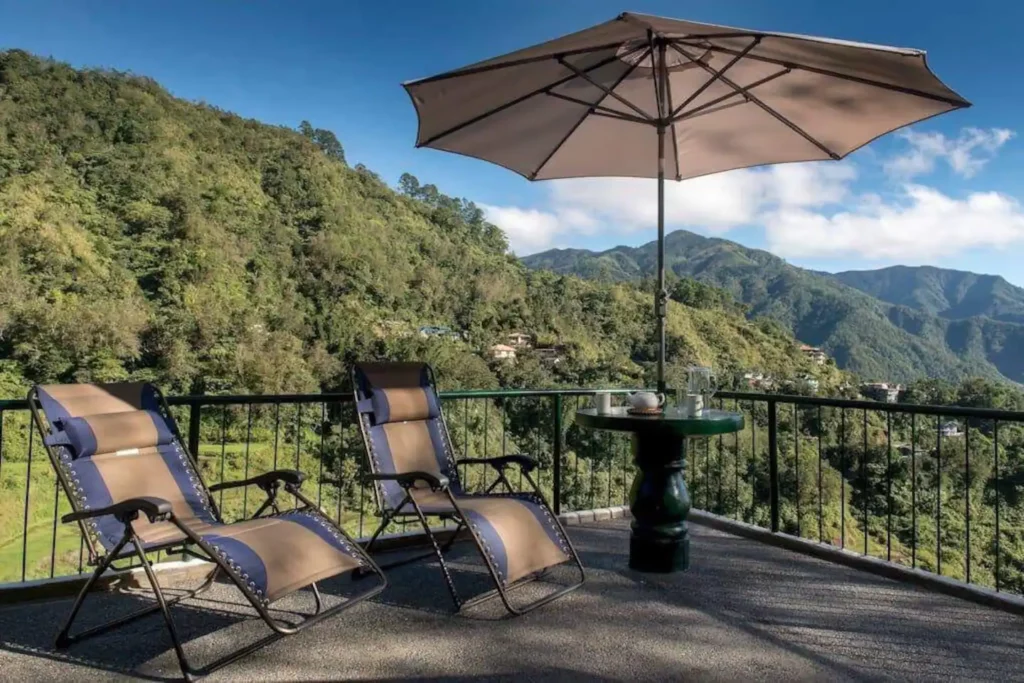 When you want to be left alone to your thoughts or just admire the view, you can chill on the shared terrace. Sit on the foldable recliner chair, warm coffee in your hand, and stare at that marvelous mountain view. The terrace is also a good spot for doing some morning yoga or a simple afternoon meditation.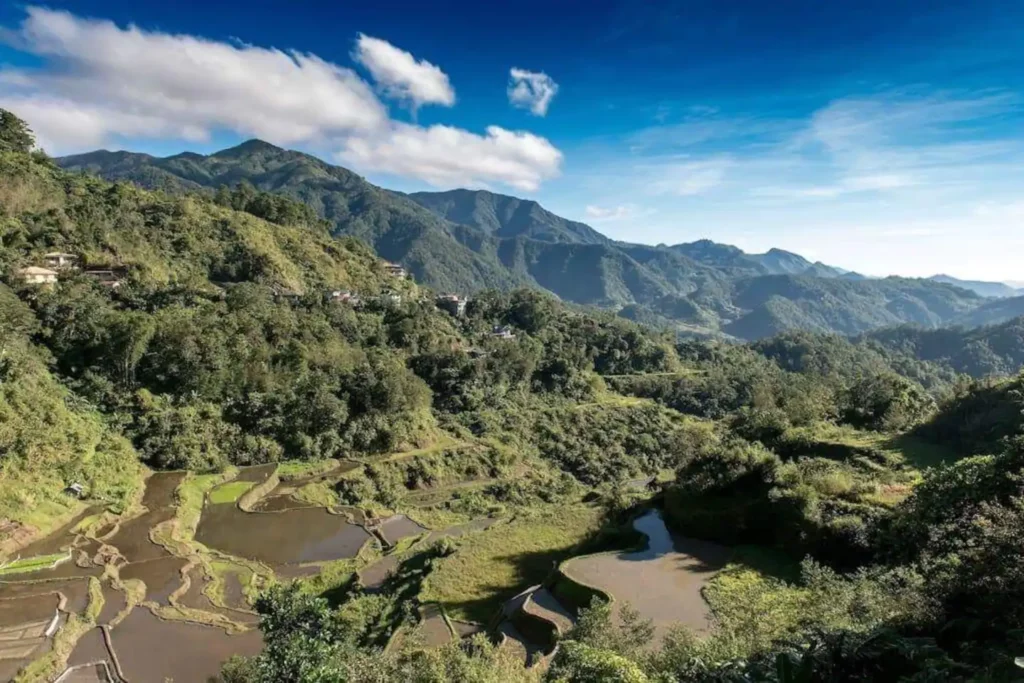 Since this AirBnb is ideal for peaceful staycations, it will encourage you to disconnect from your usual urban routine a.k.a spending hours on the TV. But don't worry, you'll get WiFi and a Bluetooth speaker to set the cozy mood up. The host also provides fresh towels, hand soap, shampoo, and dishwashing liquid.
For those traveling with seniors, take into consideration that you need to go down around 60 steps to get to the house.
How to get to Banaue Chalet
According to its listing, the chalet is located 2 kilometers from the town center of Banaue. It's nestled in a quiet valley among the rice terraces and pine and fern tree forests which you might pass by if you're bringing a car. And speaking of cars, the AirBnb gives guests free parking privileges in its garage.
If you're commuting, you can take the Ohayami or Dangwa night bus from Manila heading straight to Banaue. The fare costs P680 one way. From Banaue town center, you can take a trike or jeepney for about P25 to the Banaue Chalet.
Rates at the Banaue Chalet start at P3,000 (Upstairs Level) and P3,500 (Downstairs Level) per night. Book your stay here and here.
For booking inquiries and more information, contact the Airbnb host.