Beautiful Airbnbs Near Manila You Should Try For the Holidays
With holiday digs like this, you'll never want to leave your Airbnb.
by Kyzia Maramara | November 12, 2019
Airbnbs are one of the greatest things ever invented in this world. You get to stay at cozy homes for the fraction of the price you'll pay at a hotel, plus you get to choose a lot of activities, depending on where you're staying. If you're still planning that reunion or simply deciding where to stay for the holidays, we found great Airbnbs near Manila you might like.
Secluded and Romantic home in Antipolo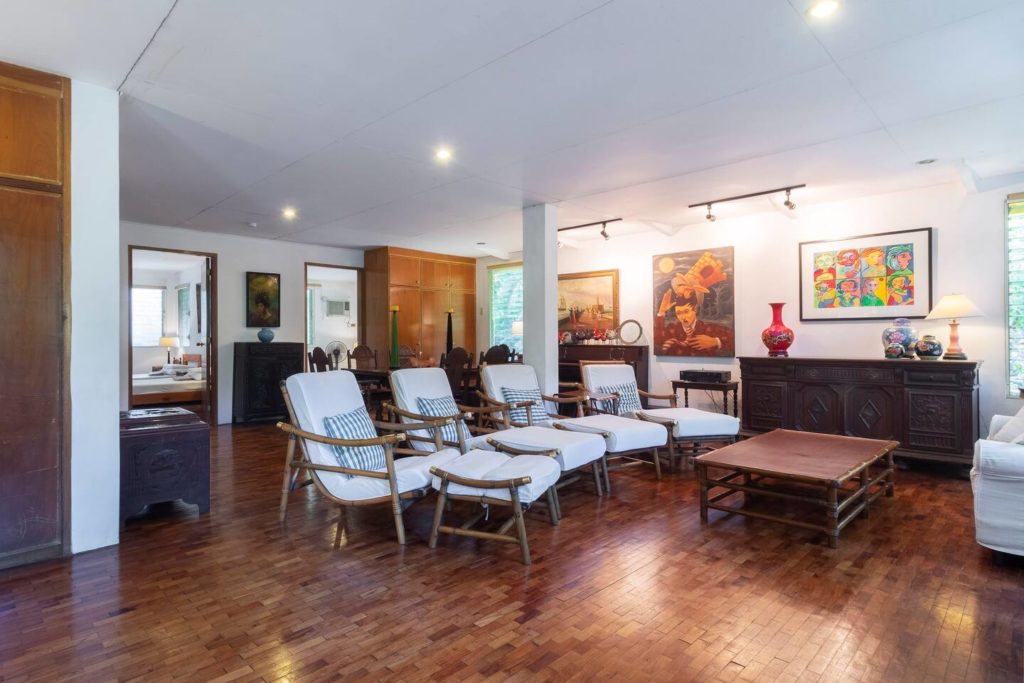 Php 6,000++ per night
This bungalow in Antipolo is what relaxing dreams are made of. It's located in a densely planted property with bamboos and trees, the home is really spacious, and there's a swimming pool you can jump in any time. Guests have access to the entire house and its amenities, fast internet connection, and even a Bluetooth sound system!
Cozy Modern Korean Penthouse Loft in Pasig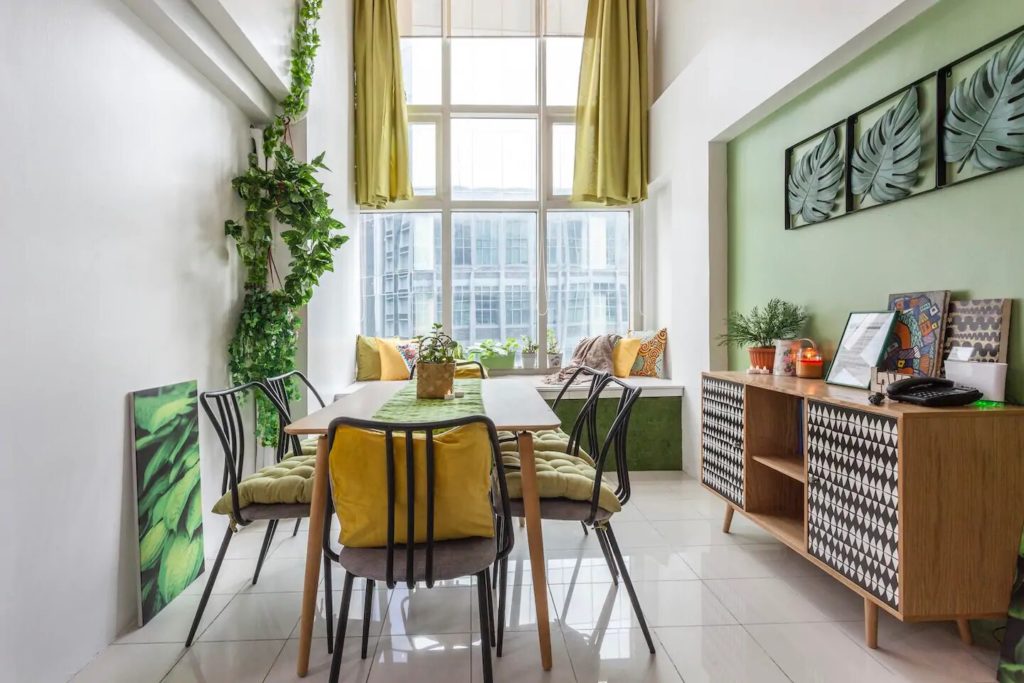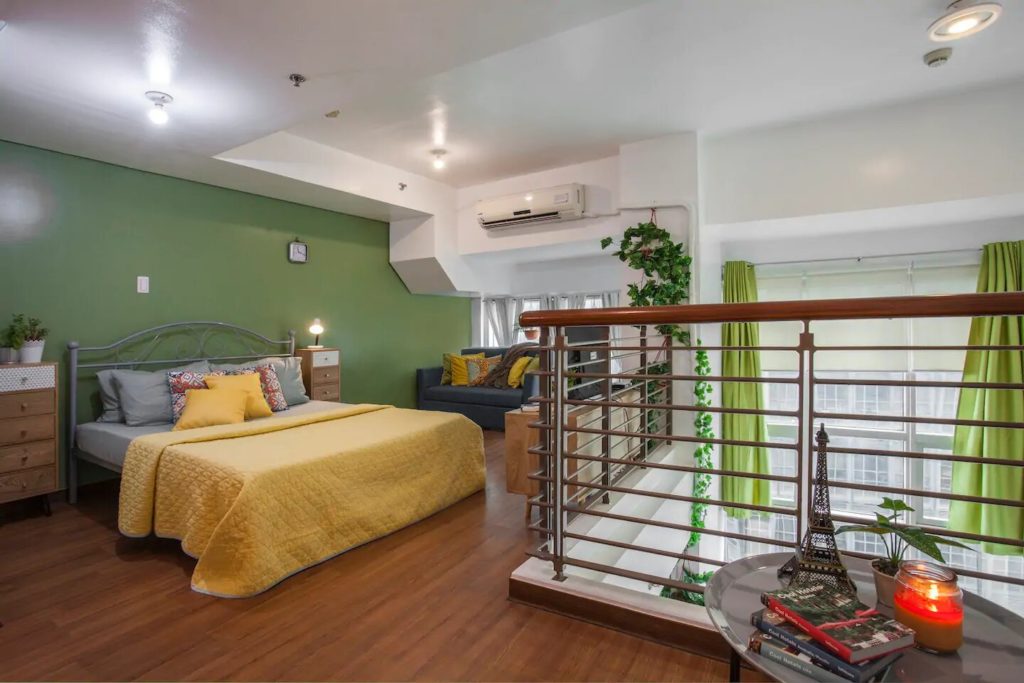 Php 2,500++ per night
With huge 2-story high windows and a high ceiling, this cute condo is a comfortable gem in the city that your friends or family would enjoy. There's a children's playground and an adult swimming pool in the building that registered guests can access. The amenities include kitchen basics, 2 clean bathrooms, and 3 bedrooms. The place is also near a lot of Korean restaurants and fast-food chains where you can satisfy your samgyupsal cravings.
Coco Garden Guest Room in Manila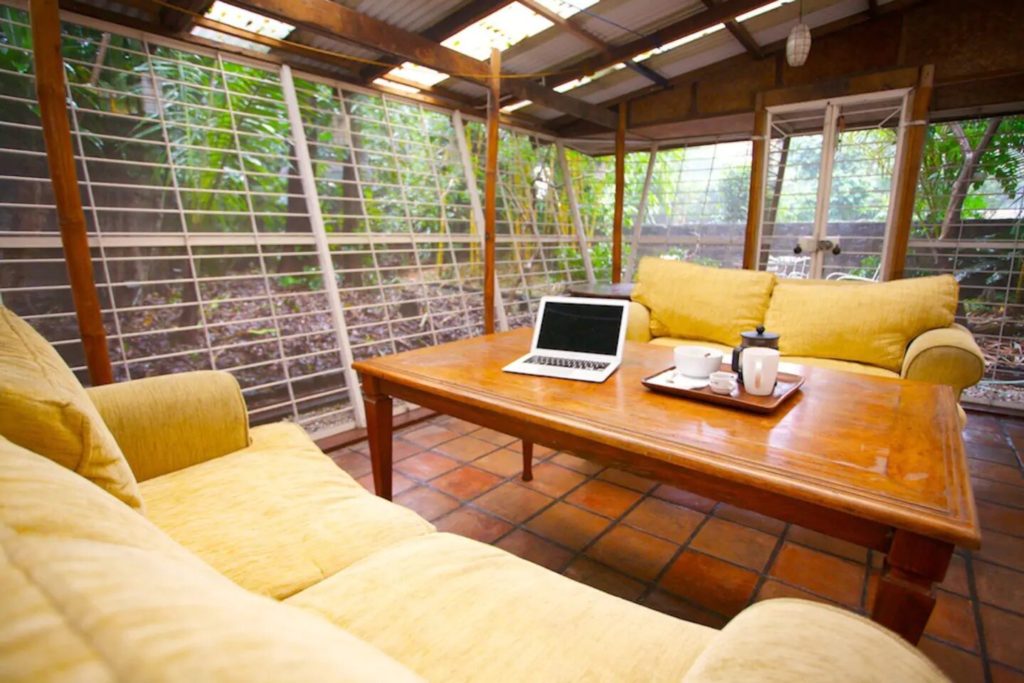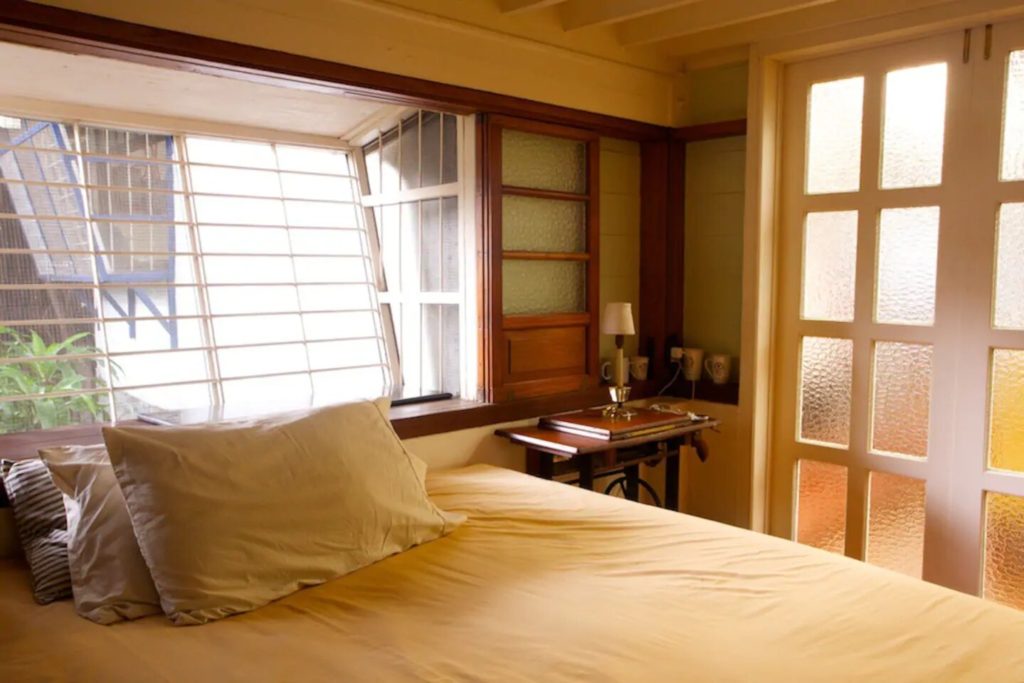 Php 2,779++ per night
Tranquility can be found amid busy Manila. Coco's Garden Guest Room will take you back in time with its authentic mid-20th century American-colonial style. Fancy hearing morning birds and church bells on Sundays? You might never want to leave!
Overlooking Forest Cabin in Tagaytay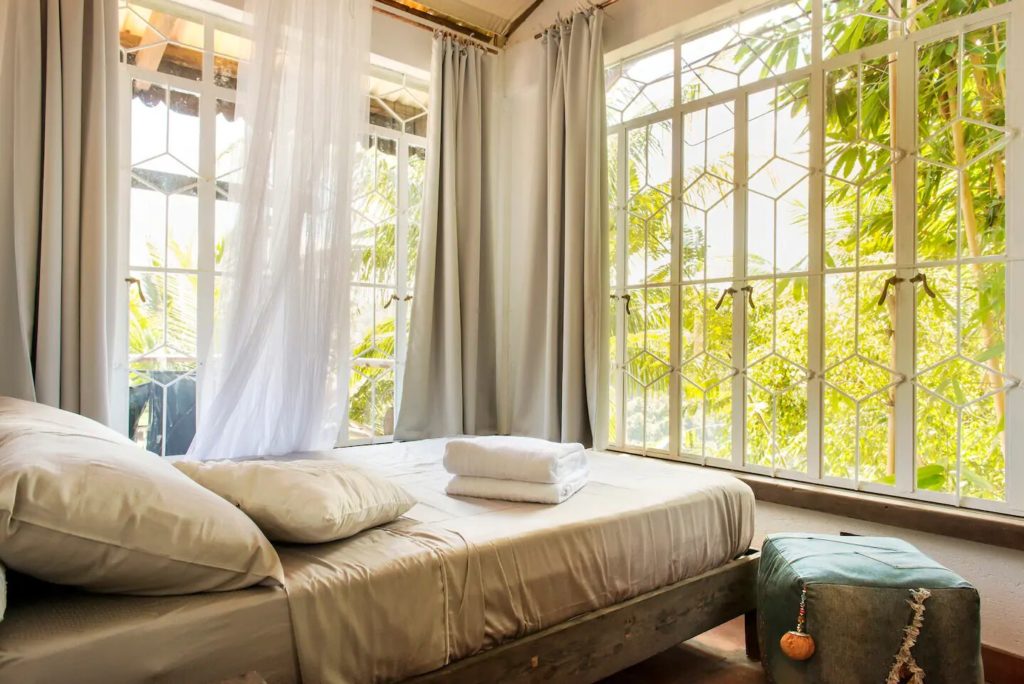 Php 3,490++ per night
A few minutes' drive from Tagaytay rotunda is this hidden gem perfect for a quick getaway from the city. The secluded cabin has a spacious outdoor area you can explore complete with stone staircases and great views of the lake and forest. Guests should note that there is no Wi-Fi available and the signal for Globe and Smart aren't reliable. If you're booking this home, it will be a great time for peace, quiet, and reflections.
Windsor Vacation House in Tagaytay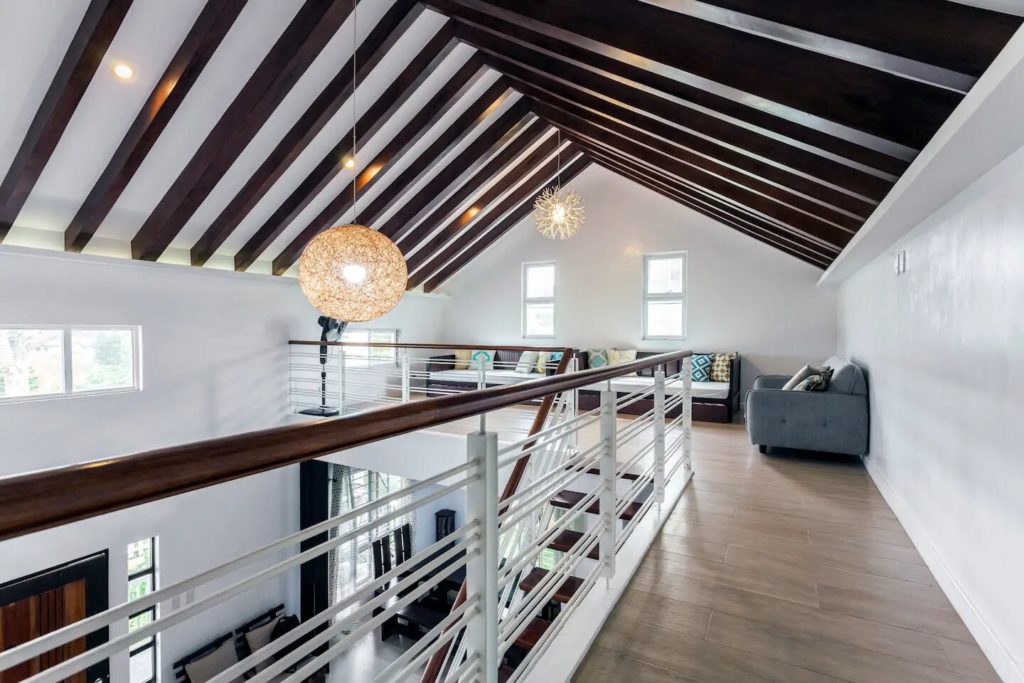 Php 7,000++ per night
If you're looking for a Christmas party staycation home, this spacious house in Tagaytay is the answer. It can accommodate up to 12 people. The amenities include a fully-furnished kitchen, a flat-screen TV, and even free parking. The place is also approximately 10 minutes from Tagaytay tourist spots.
Villa Elisha – A Forest Hideaway in Antipolo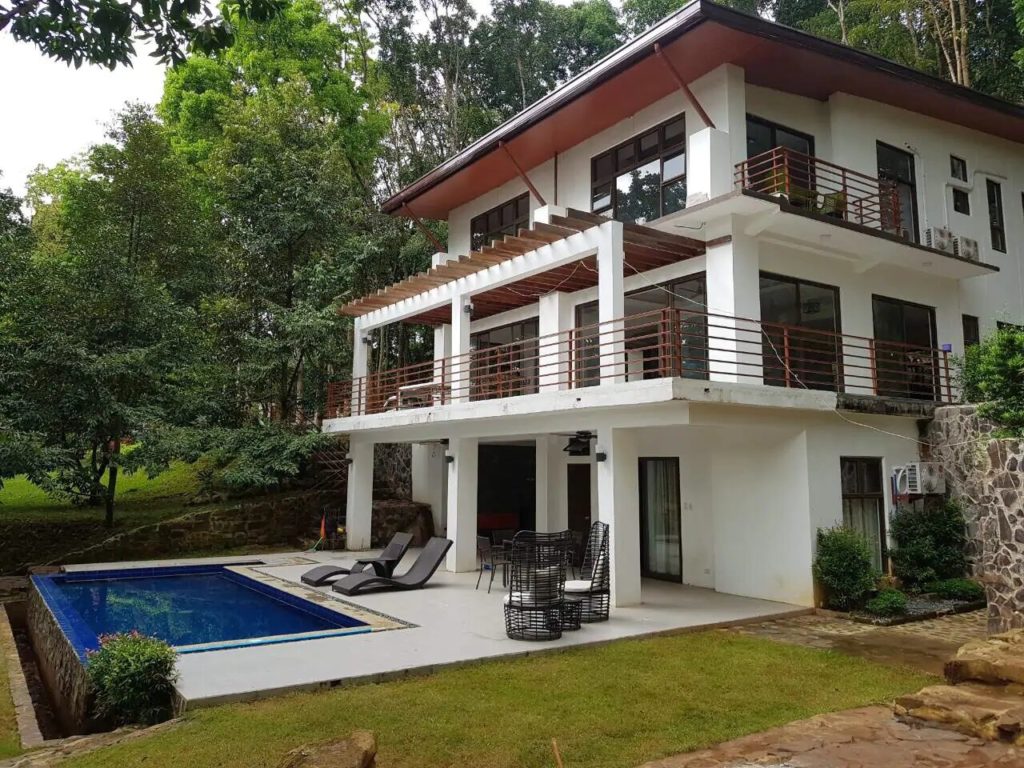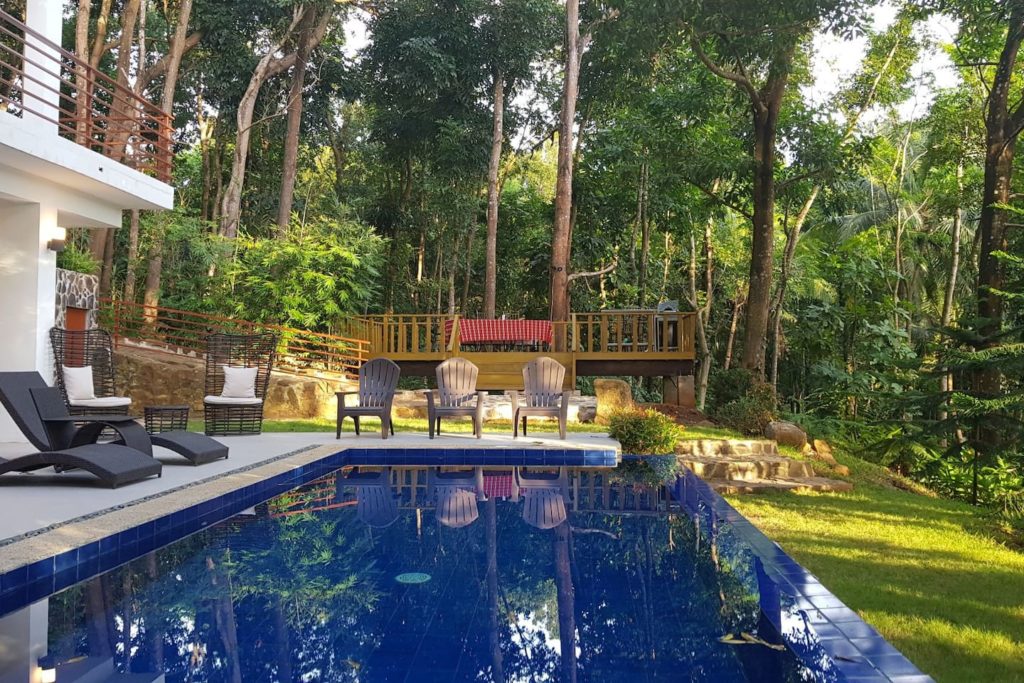 Php 18,000 per night
Located in the woods of Antipolo's Phillip's Sanctuary Eco-resort is this villa made for family, friends, or even corporate retreats. The villa can accommodate up to 15 persons. There is a forest beside it where hiking and walking trails could be found. Activities available for guests include swimming, biking, fishing, and more! At night, you might want to make use of the barbeque area!
Best Beach & Scuba Diving home in Batangas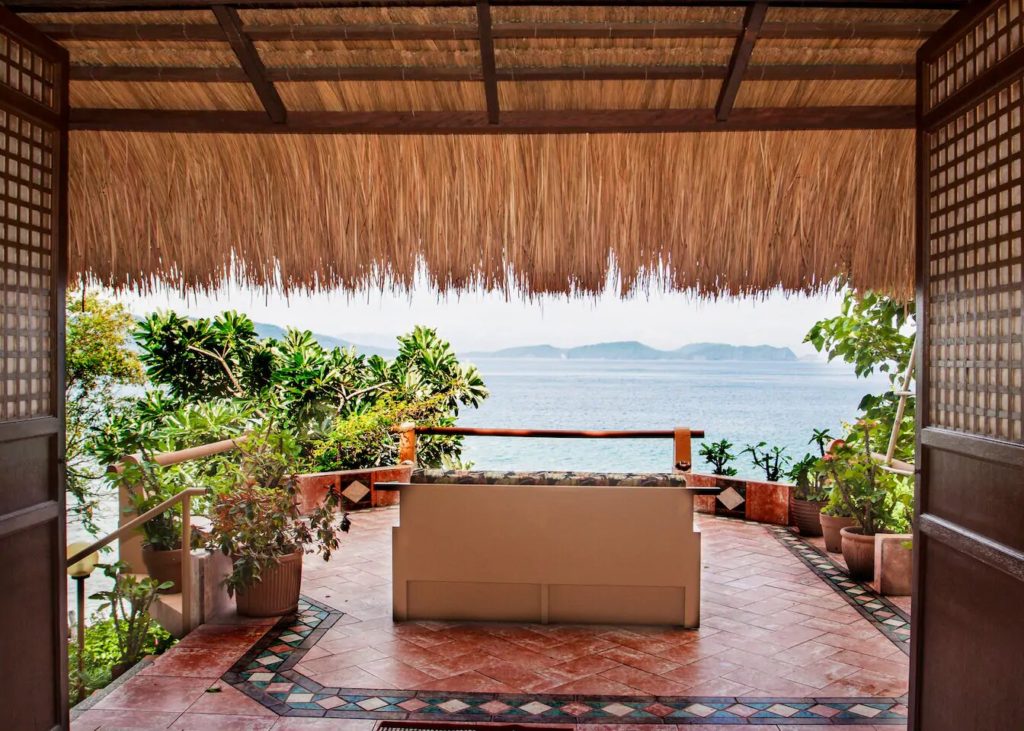 Php 8,084 per night
Scuba diving, snorkeling, kayaking, and island hopping are just a few of the things you can do while staying at this lovely home in Batangas. After a day of exploring the beaches and eating what the locals have to offer, you can lie  on clean beds and wake up to the view of the ocean.
Where's your favorite Airbnb near Manila? Share them with us below!