Layover Fever: The Best Airports to Get Stranded in
"I hope my flight's delayed," said everyone in these airports.
by Cattleya Mariano | September 30, 2015
There's nothing quite like the thrill of travel, the exhilarating first step to somewhere you've never been, the satisfaction of seeing the stamps on your passport. It can be quite the challenge to decide where to go next, but these airports are must-visit destinations in themselves.
Forget the unbearable purgatory of being in transit. These five airports will make you wish your layover was even longer.
Changi International Airport – Singapore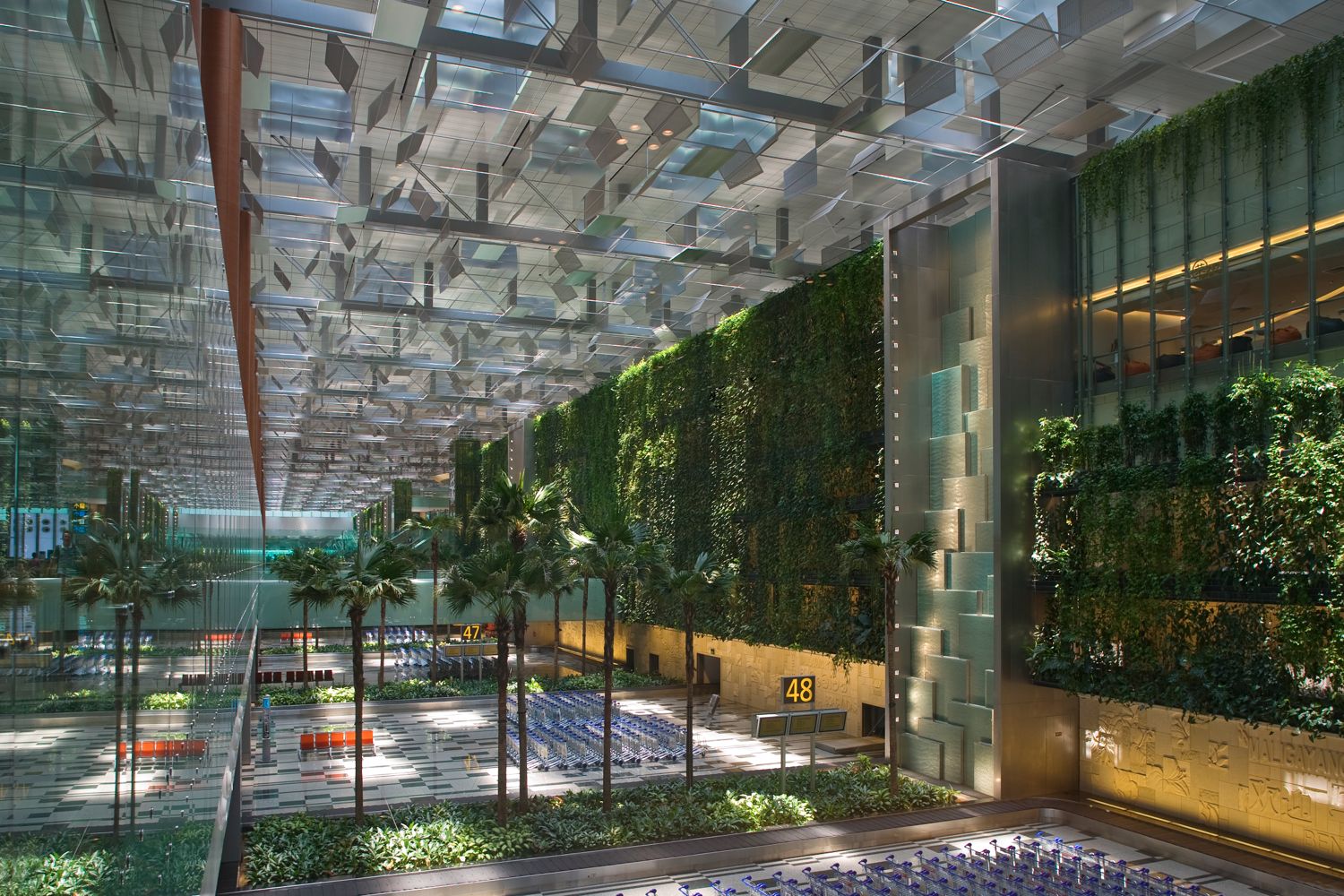 Singapore's Changi International Airport isn't the best in the world for nothing.
Apart from (free!) movie theaters, a butterfly garden that houses around a thousand species, an entertainment area with gaming consoles and a 40-foot slide (the tallest in Singapore), the airport also hosts a Balinese themed rooftop pool and garden that will help you get a head start on your vacation, or add a little pleasure to that business trip.
There are free internet terminals, free Wi-Fi, USB ports and charging stations, and quiet zones where announcements aren't streamed through.
Did we mention there's also a 27-foot waterfall, as well as free city tours?
Dubai International Airport – Dubai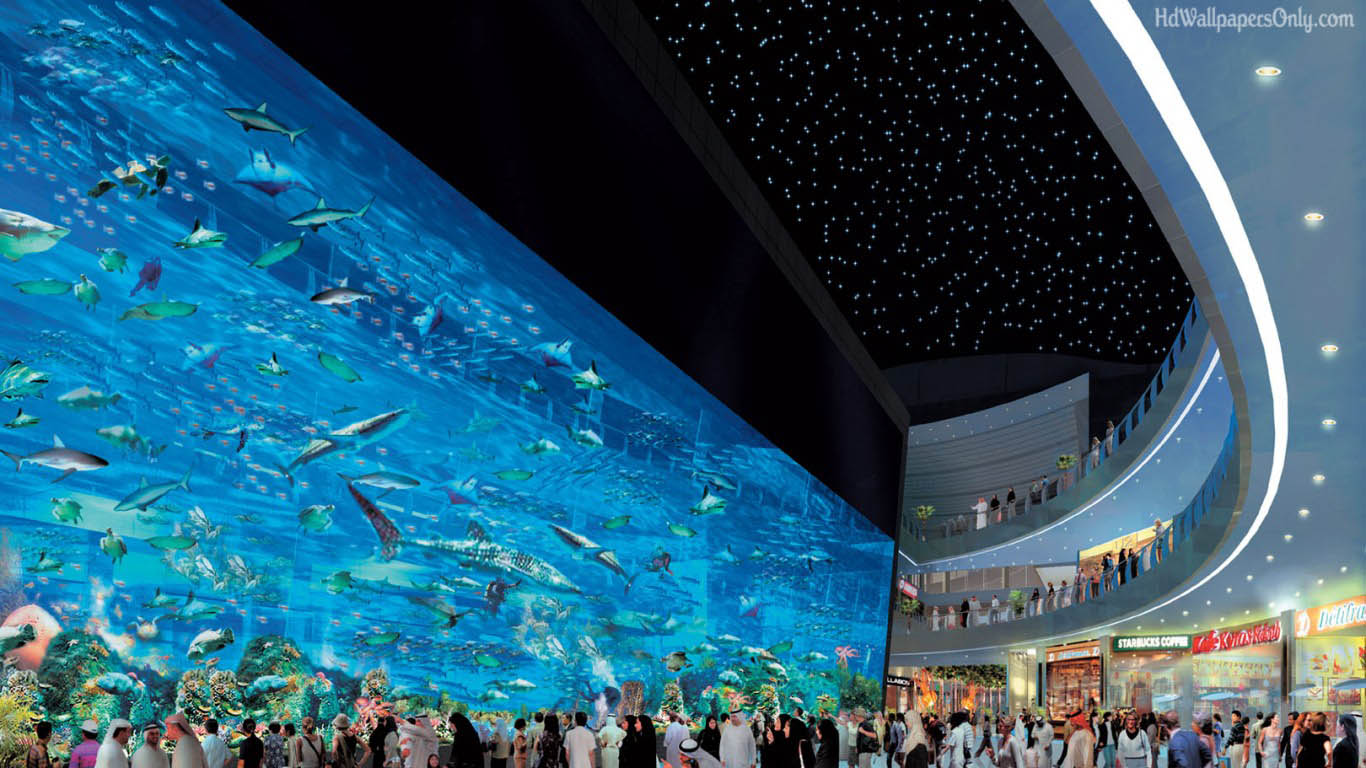 Dubai is well known for its signature brand of elegance and extravagance, and you don't have to move farther than the airport to catch on. The Dubai International Airport is home to one of the world's largest duty-free shops (58,000 square feet). Those who miss the outdoors after being cramped in a plane for too long can lounge by the open-air gardens, or work up a sweat at the 24-hour gym. If you're looking to catch a few extra hours of comfortable sleep, there are SnoozeCubes. If you're looking at a delayed flight, spend it relaxing at the Dubai International Hotel, conveniently located inside the airport.
In the mood to do some shopping? The airport's vast selection of shops offer you the unique chance to not only make your purchases tax free, but to buy actual gold bars as well.
Munich International Airport – Germany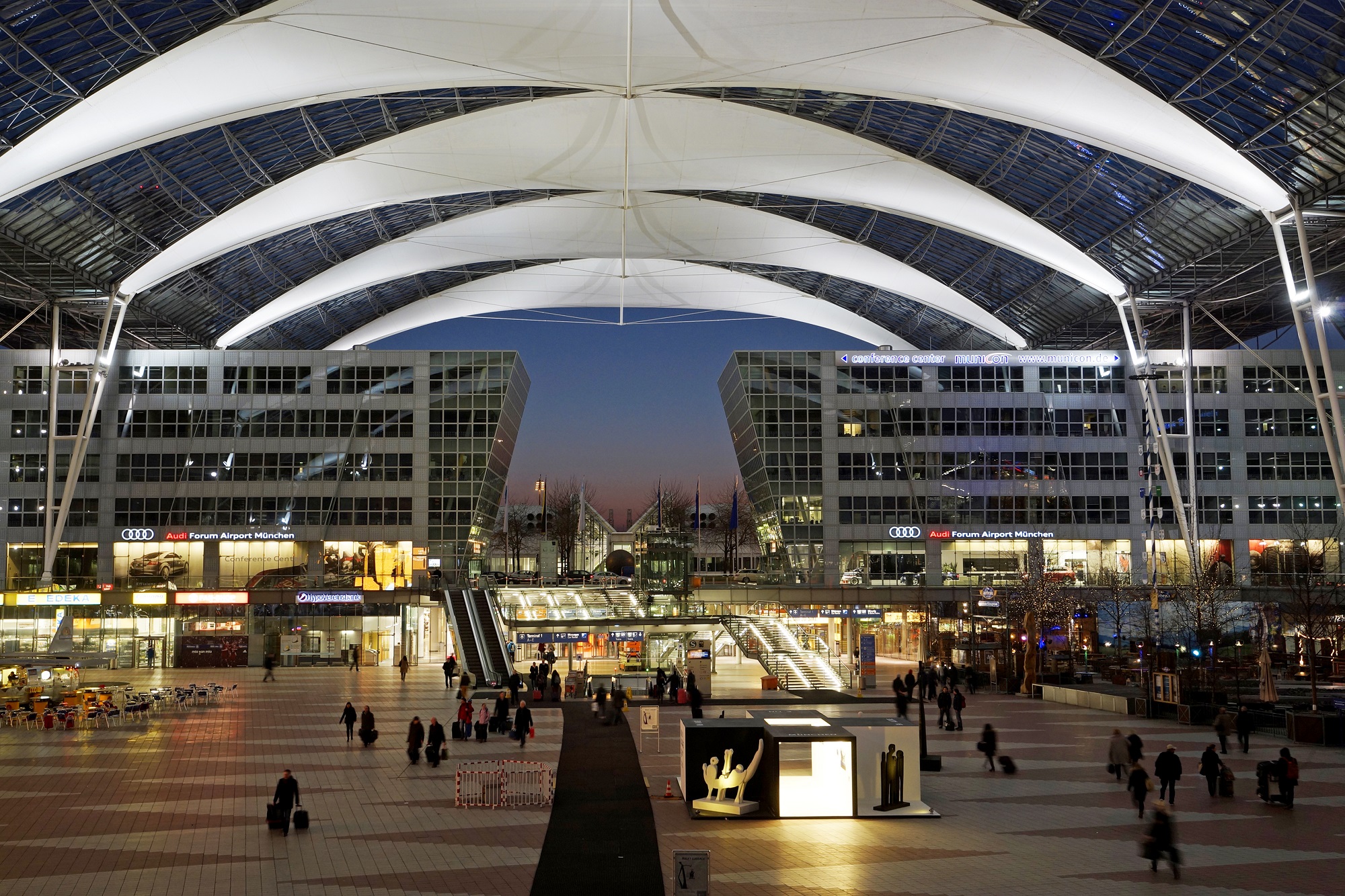 Your days of dreading connecting flights are over, especially if you have a layover at the Munich International Airport. Head straight to Airbräu, the world's only airport brewery, to sample some of the country's best brews and sausages and enjoy the live music under the shade of chestnut trees.
The recreation areas are divided into relaxation and work zones, so you can head to whichever you need. There are individual sleeping pods available with USB and iPhone ports (for around USD 20 per hour) if you need to sleep off your beer tasting, or you can head to the 18 hole mini-golf course to unwind.
Schiphol Airport – Amsterdam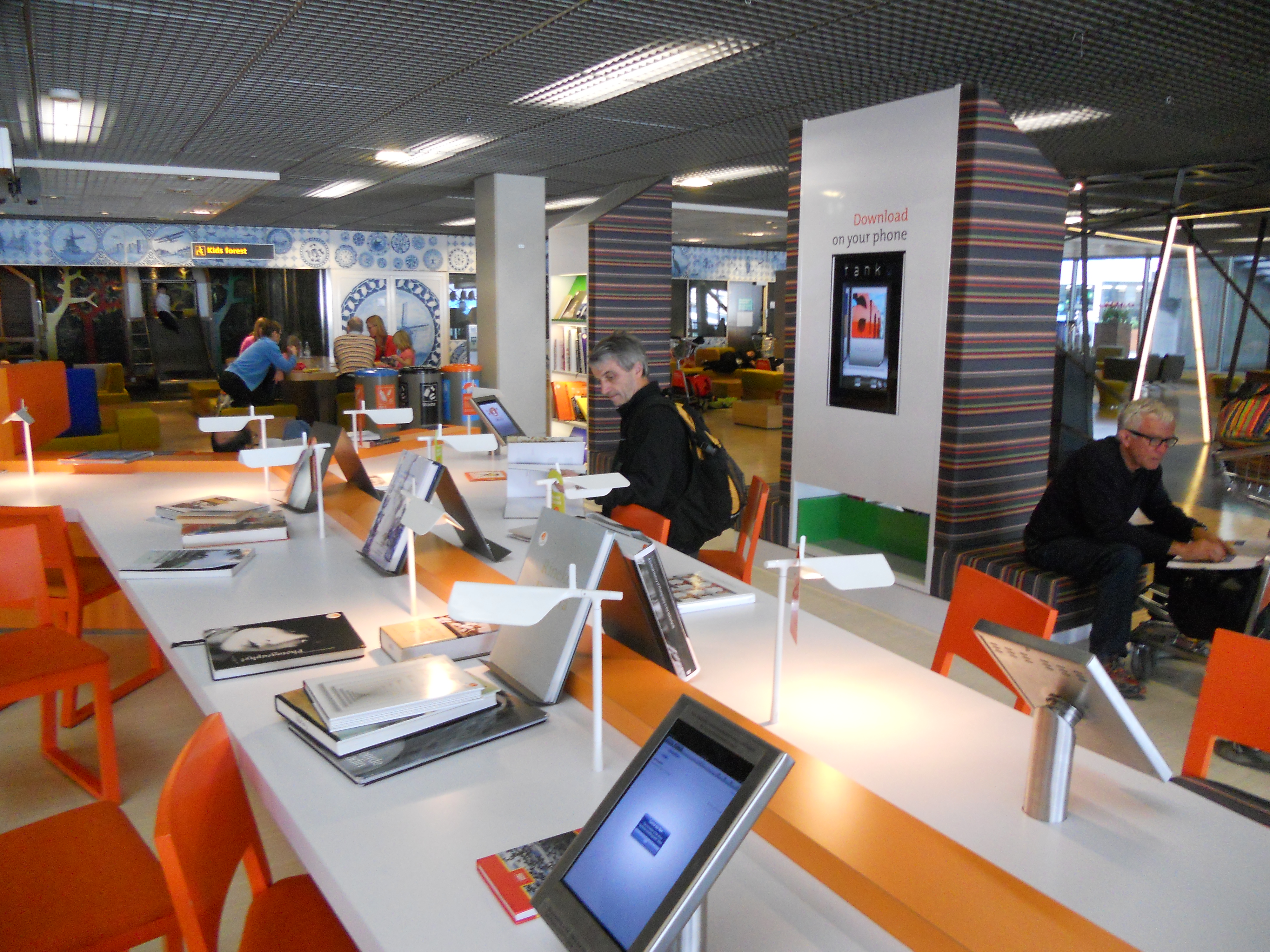 Schiphol Airport is a forerunner in innovation despite being in the same location for the last 100 years.
For those traveling with kids, there's a free Babycare Lounge that hosts specially designed cabins for taking care of your wee ones. There are also numerous restaurants that will fulfill all of your food and souvenir wants and needs, as well as the world's first airport library with print and e-books in 29 languages. There's a Silence Centre, a device-free haven,  as well as a meditation center and a spa if you want a little peace and quiet. You can head to the Holland Casino and try your luck if you're after the complete opposite.
The Rijksmuseum Amsterdam Schiphol Airport is the world's first museum to be annexed in an airport, and is free to visitors.
And if you just can't wait, the airport also offers in-terminal wedding services to help you tie the knot!
Incheon International Airport – Korea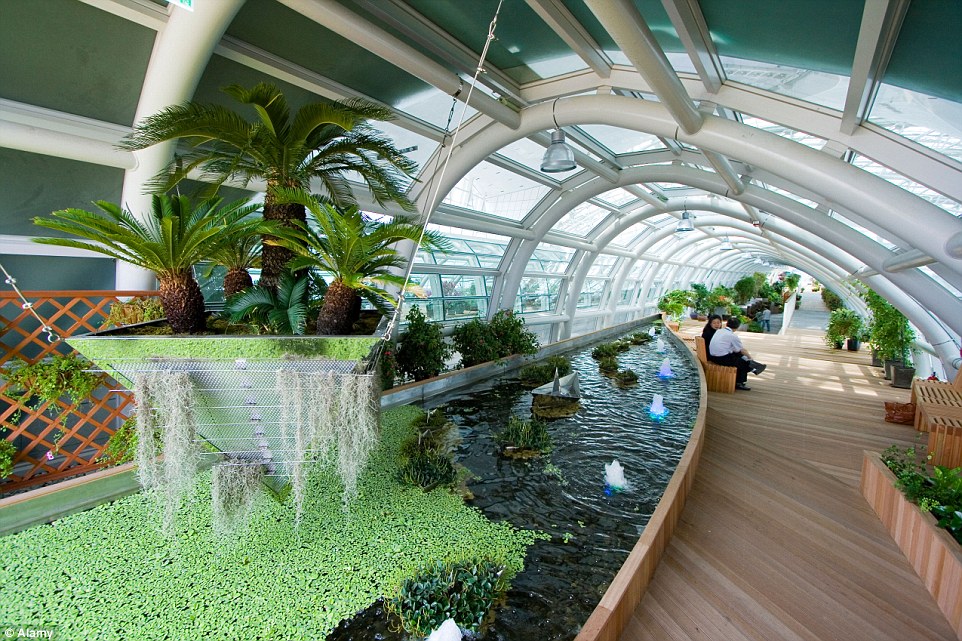 You don't have to leave the airport to experience everything that Korea has to offer. At Incheon, there are year-round cultural performances, a cultural museum, a street where you can experience the local architecture, and Cultural Experience Zones where you can learn Korean paper handicrafts or take in live performances.
Soak up some sun at the numerous indoor and outdoor gardens, take in the views from the observation deck, play a quick game of golf at the 18-hole putting course, or slap on some skates and head to the Ice Forest–the airport's fully operational skating rink.
There are complimentary movie zones, delicious restaurants, various vendors, free Wi-Fi (and complimentary laptop use!), charging stations, and, of course, free showers.
Which airports are your favorite layover spots?