The Best Travel Deals at the Travel Tour Expo 2016
Hurry up and book it!
by Alexis Betia | February 06, 2016
In full swing this weekend (February 5-7, 2016) at SMX, Mall of Asia is the 23rd annual PTAA Travel Tour Expo. If you haven't incorporated this fantastic once-a-year opportunity into your weekend, then cancel your plans and head on over for accommodation, airline and tour deals that will make the travel-junkie in you leap for joy.
Here are just a few of the great deals up for grabs at the Expo.
Delta Air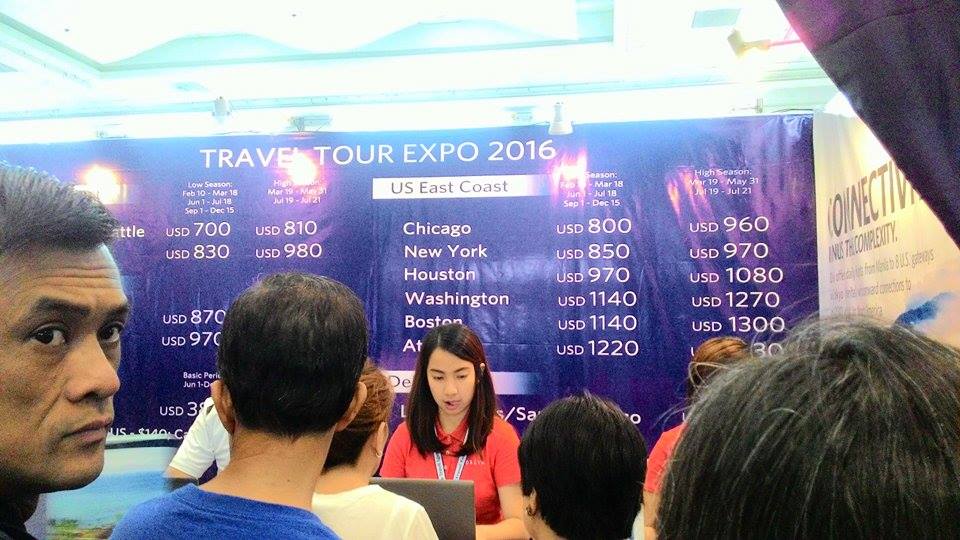 If you're planning a trip to Japan this year then head over to Delta while they offer flights to Narita for USD 380 for travel between June 1 to December 15.
Visit Delta Air at booths 159-160.
International Journeys Inc.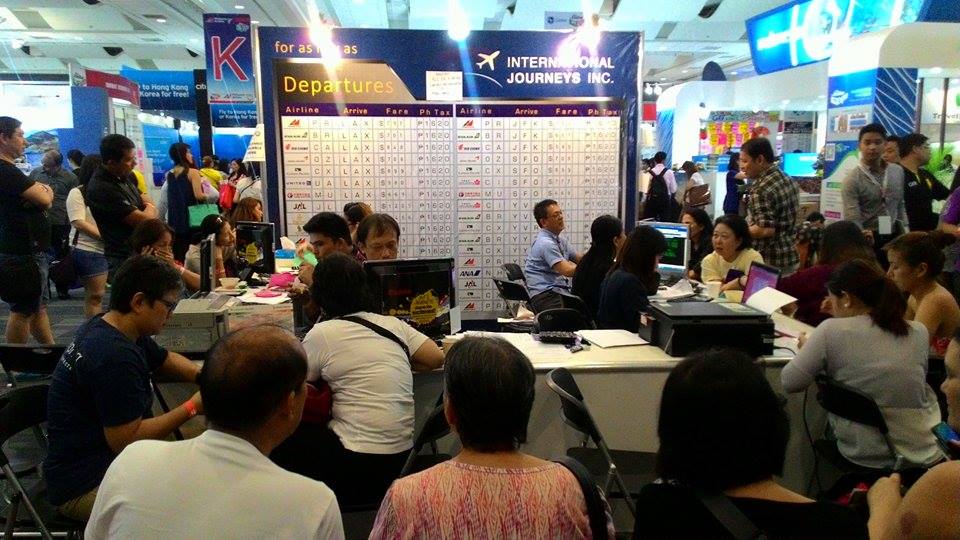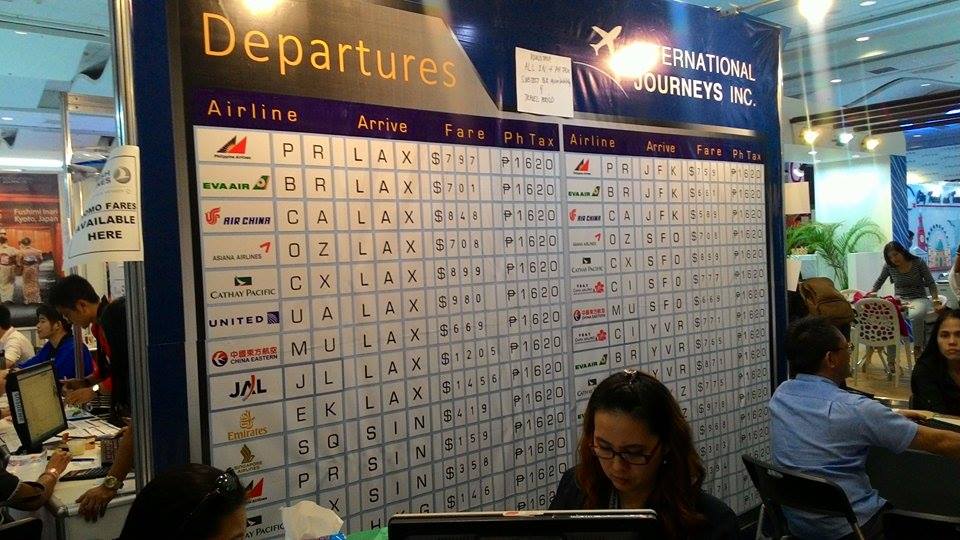 International Journey's Inc. offers flight deals from across the board, ranging from flights to the United States for USD 848 and to Singapore for USD 159.
Visit them at booths 129-136.
Mango Tours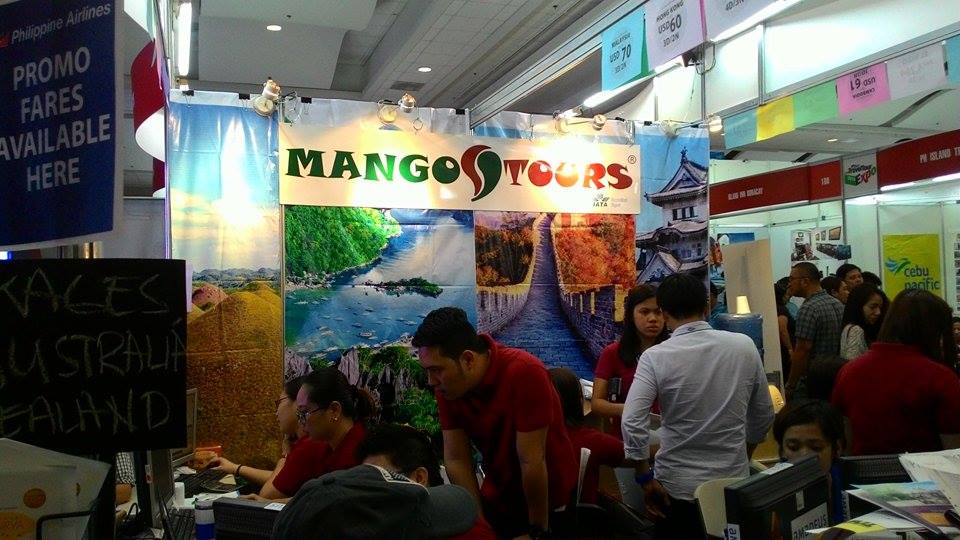 Mango Tours offers local tours for affordable rates, ranging from PHP 7,439 for a 4D/3N Puerto Princesa Package to a PHP 3,259 3D/2N Boracay Package.
If you're looking to go abroad, they also have a 6-day Our Lady of Guadalupe tour of Mexico for USD 1,616 inclusive of hotel accommodations, tours and meals.
Visit them at booths 183 and 202.
SuperStar Gemini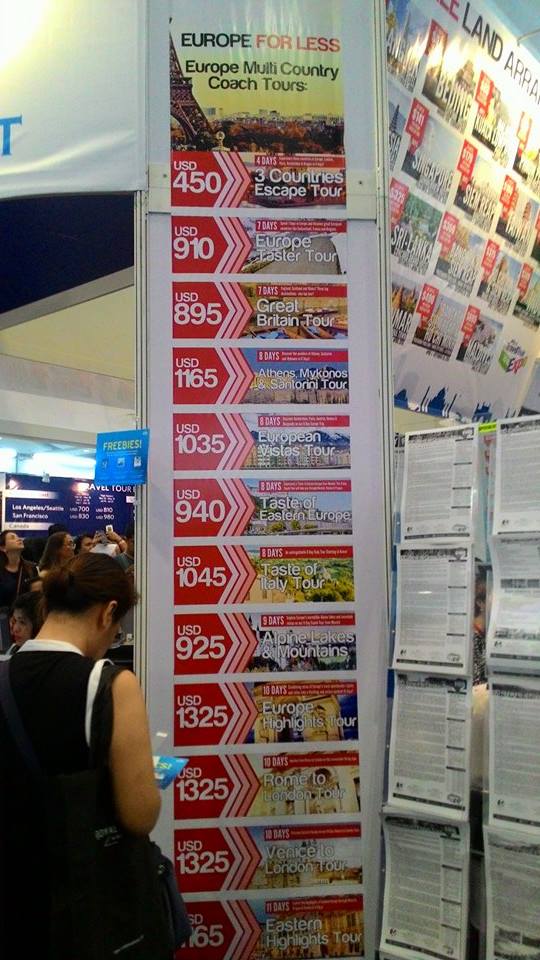 Go cruising this year between March 2 to 23 and March 27 to October 26 with SuperStar Gemini's Singapore offers, with rates between USD 455 for 2 nights and USD 1,120 for 5 nights.
Travel Specialist Ventures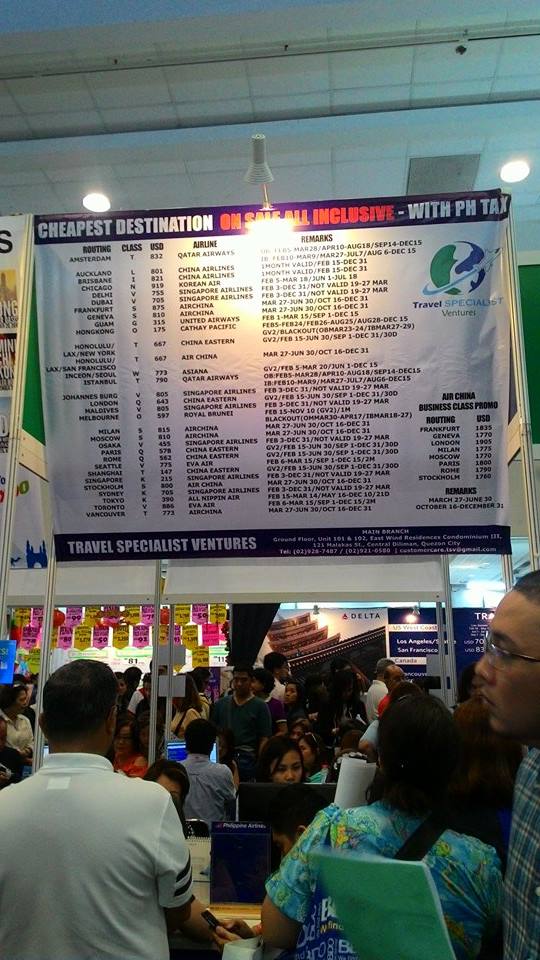 If you've ever wanted to explore Europe or the Mediterranean, now is your chance! Travel Specialist Ventures offers an 8D/7N European tour package inclusive of tours, meals and accommodations for USD 940. Travel dates are from July 1-8, July 29-August 5 and August 26-September 2 this year.
Their 14D/13N Mediterranean tour also includes guided tours, meals and accommodations for USD 2,525. Travel dates range from June to September 2016.
Visit them at booths 166, 167, 178 and 179.
My Air You Go Hotels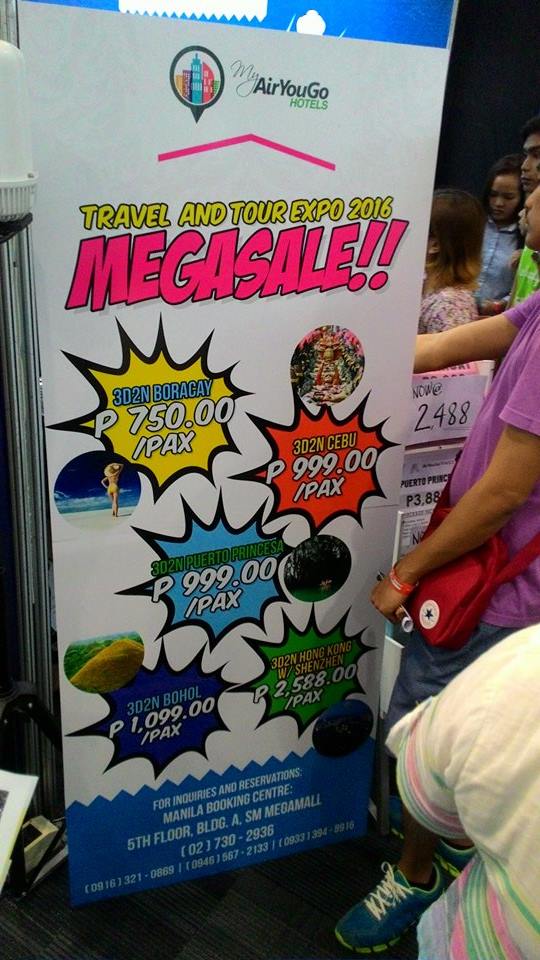 What better time to explore the Philippines than with great package deals? Spend 3D/2N in Cebu for PHP 999 or 3D/2N in Bohol for PHP 1,099!
Getaway Tours Int'l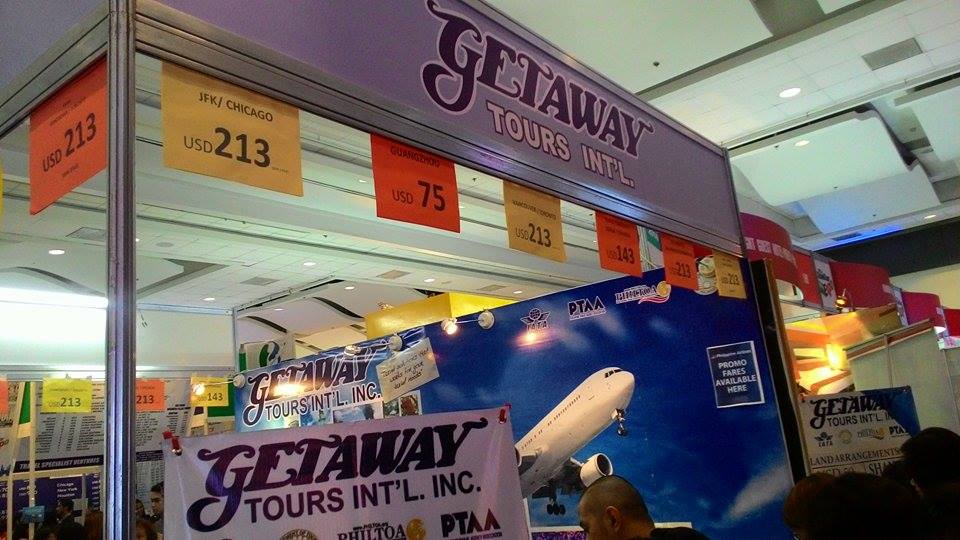 Snag tickets to all over the world from Getaway Tours, with fares ranging from USD 73 to Shanghai and USD 295 to Australia.
Visit them at booths 187 and 198.
Swire Travel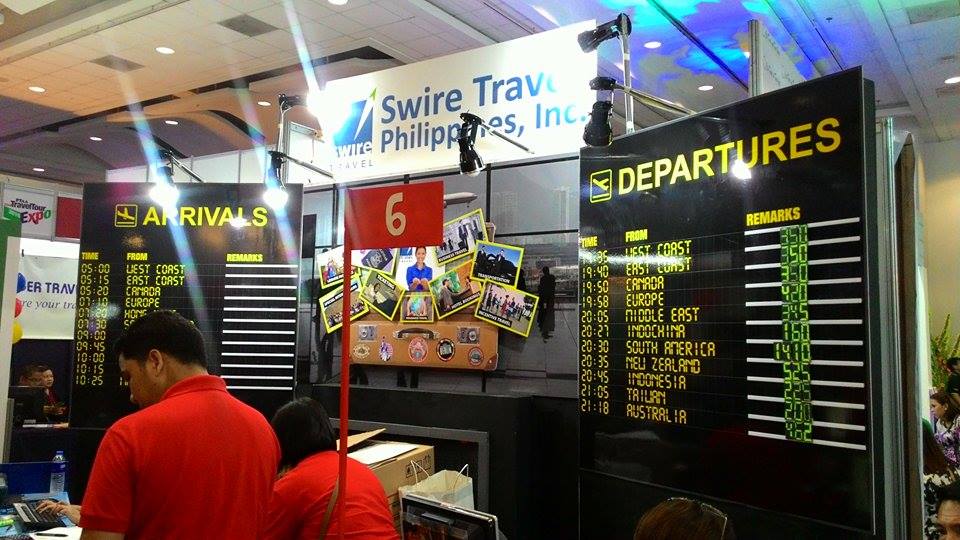 Swire Travel also has great fare deals from Manila to Australia, Europe and even South America. Book your dream vacation today!
Visit them at booths 168, 167, 176 and 177.
After you've booked your flights, make sure to pay a visit to the other vendors at the Expo for great luggage deals!
What are you waiting for? Head to the PTAA Travel Tour Expo 2016 while the travel deals last! Safe journeys!