A Quick Guide to the World's Best Hotel Toiletries
Only the best from these hotels.
by Desiree Pore | September 14, 2017
Admit it: the first things you check out when you go in a hotel room — especially fancy ones — are the freebies. From the tea and coffee condiments, the slippers, the plastic shoehorn, the mini-sewing kits, to of course: the toiletries.
These little knickknacks have the power to elevate one's hotel experience. Which is probably why the world's biggest hotel chains have turned over the production of these complementary products to some of the fashion industry's biggest names. Want to see what we mean? Here's a guide are the best and most luxurious hotel toiletries.
Fairmont, Le Labo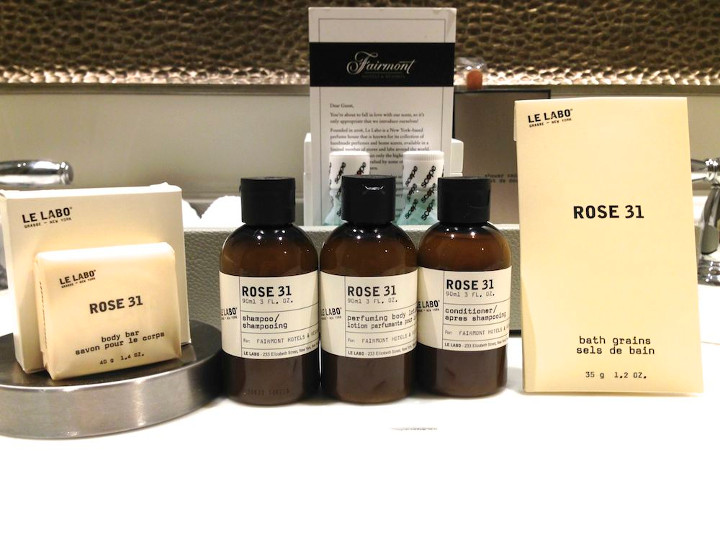 Founded in 2006, Le Labo is a luxury perfume brand that makes cruelty-free artisanal products. The brand crafted Rose 31, a bath and body line made especially for all of Fairmont Hotel Group's hotels around the world. The products feature essence from the roses of the French Riviera, which is one of the 31 ingredients. The other 30 include cumin, olibanum, cedar, musk, and a touch of amber.
Want these toiletries without leaving your home? You can order the whole line (e.g. bar soap, shampoo & conditioner, shower gel, body lotion and oil) on Fairmont's website.
W Hotel, Bliss