These Breathtaking Airbnbs in Siargao Will Make You Long for the Sand and Surf Even More
The #seapanx is real.
by Cristina Morales | August 04, 2020
Whether you're a surfer or just a regular old beach bum, chances are Siargao has long been on your radar. Make your next stay at the surf capital one to remember by staying in one of these gorgeous Airbnbs.
Live large in one of these adorable tiny houses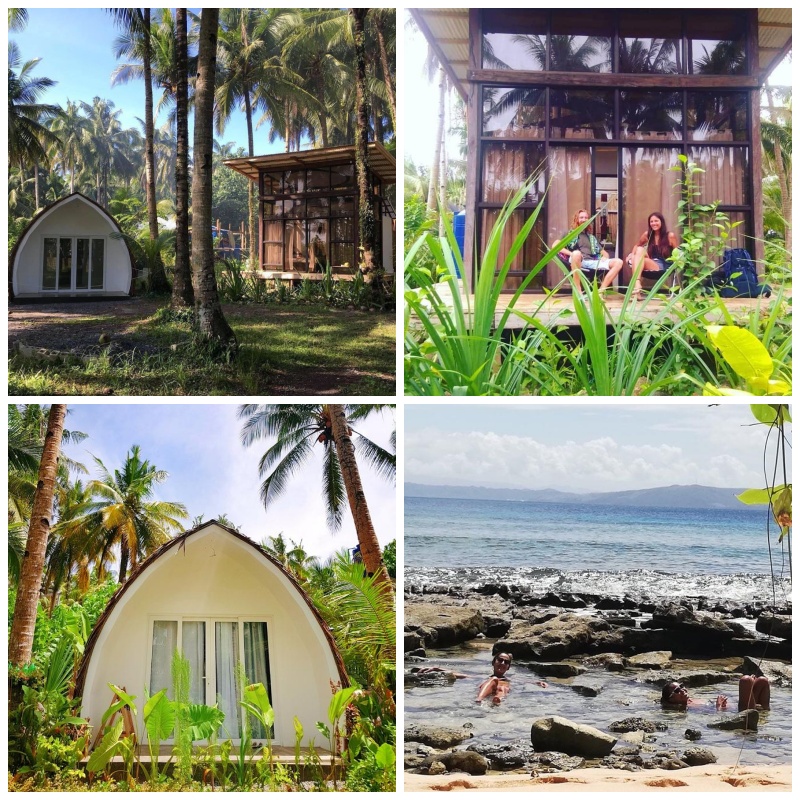 Smoke Pods Siargao has two tiny houses perfect for couples or small group of friends who want to spend some quality time together. Their eco-glass house (which sleeps three) has a spacious hardwood deck that's perfect for lounging around on in between surf sessions. And if you want to get a taste of what it would be like to sleep in a coconut, their adorable Coconut Hut (which sleeps two) might be the next best thing. Book your stay here.
Fall asleep to the sound of waves at this modern native beach house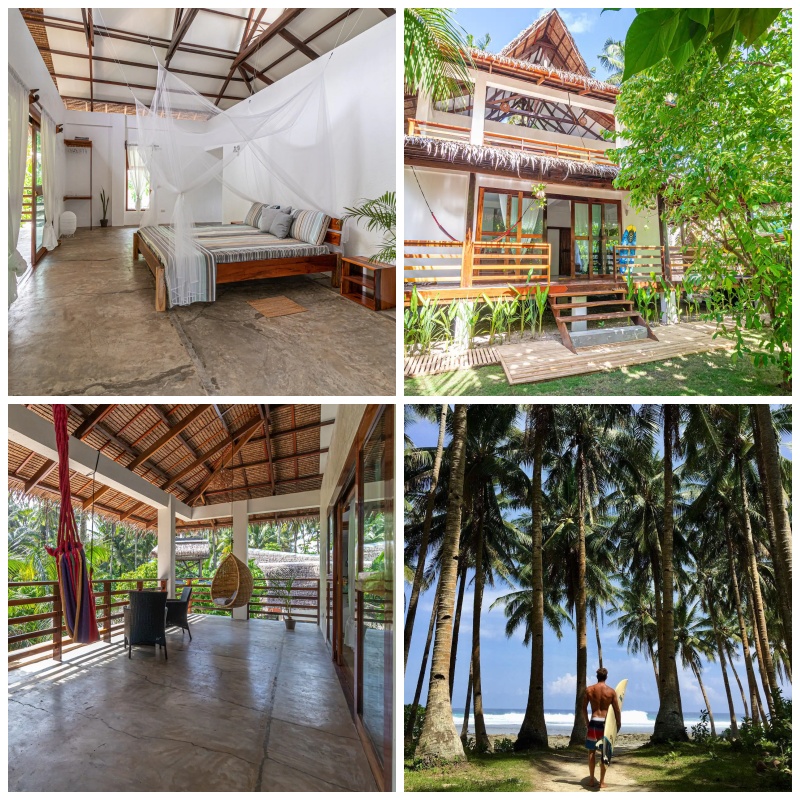 Bright, spacious, and naturally breezy, this gorgeous beach house will let you wake up to the sound of the rolling waves, just a few meters away. The space is next to Harana, a resort that hosts live music until midnight, so if you want to experience a bit of the island nightlife while still enjoying chill vibes, this Airbnb may just be right up your alley. Book your stay here.
Cuddle up in this quaint cottage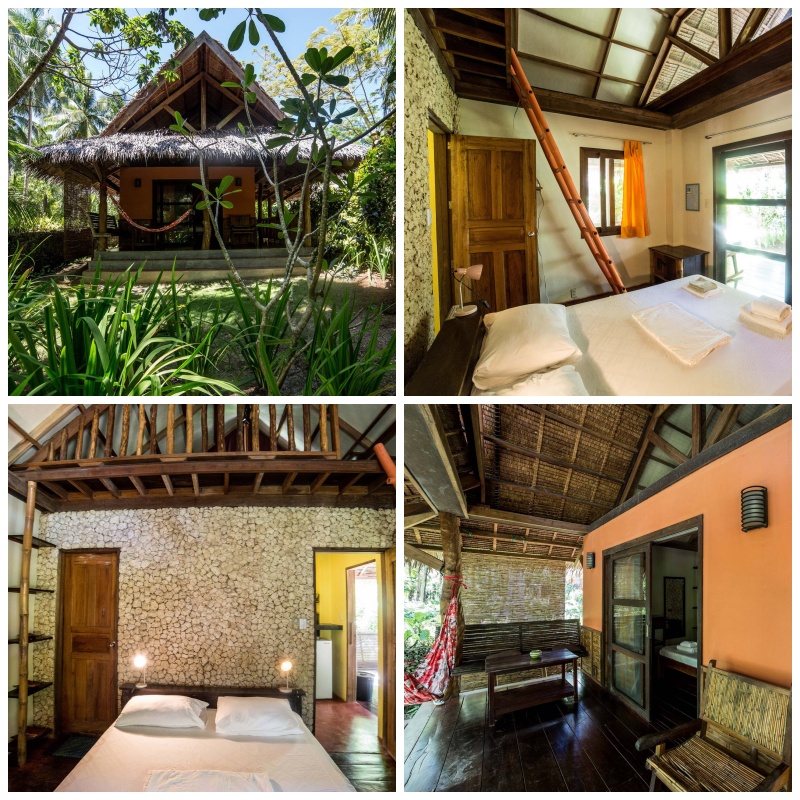 This cottage has all the features you could need for an extended stay at the island: a fully-equipped kitchen, a hot shower, as well as a private garden and terrace. It's perfect for couples, but also has additional space that can accommodate two more people. It's just a five-minute walk from the famous Cloud 9 surfing spot. Book a stay here.
Get ready to surf at these beach bungalows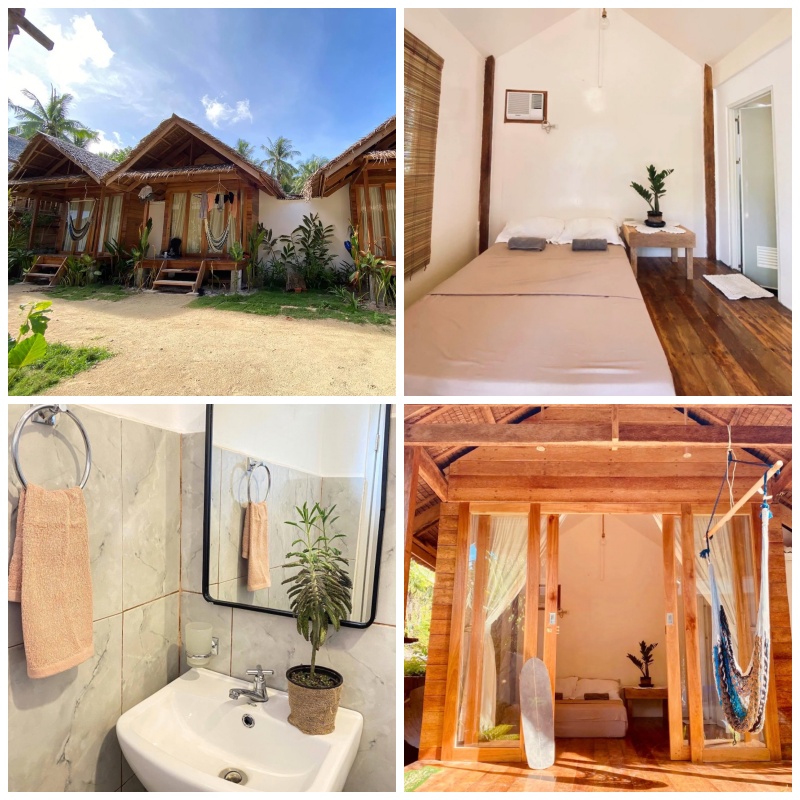 Just a short walking distance from Cloud 9, Banakod Homestay's bungalows each have their own ensuite bathroom which comes complete with hot showers. They also have a little deck area, which is perfect to lounge about on when you're too lazy to hit the beaches. Book a stay here.
Bask in the island vibes at these beach cottages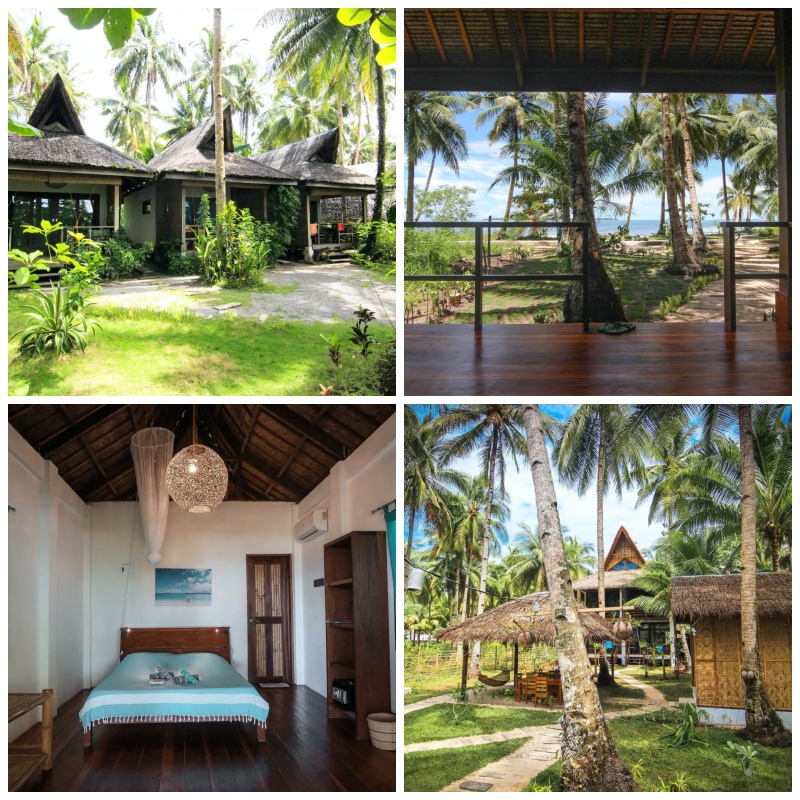 Found in the peaceful village of Malinao (just a short drive away from General Luna), Surfing Carabao has three small houses — all facing the ocean. These houses have spacious terraces to enjoy your breakfast in, as well as roomy bathrooms with hot showers. There is also an outdoor kitchen for all guests, as well as a dining area in thhe middle of the palm trees and tropical garden. Book a stay here.
Enjoy the jungle view at these triangular cottages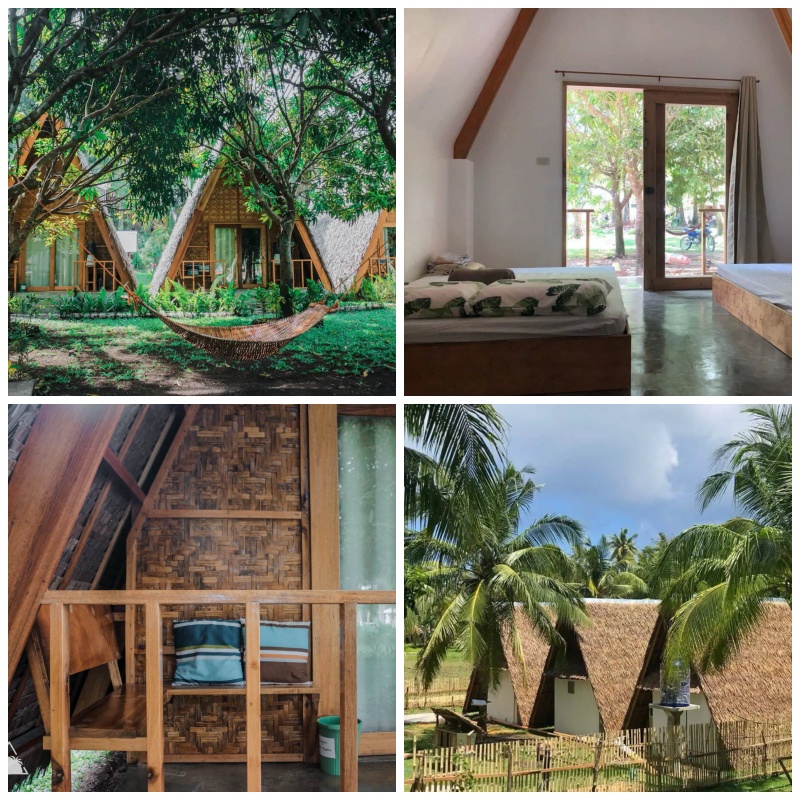 These triangular nipa cottages may look tiny, but they can comfortably accommodate a group of four. Surrounded by lush greens and coconut trees, you can bask in the beauty of the island, then take a fifteen-minute walk to Cloud 9 if you want to hit the waves. Book a stay here.
Commune with nature at this eco-friendly loft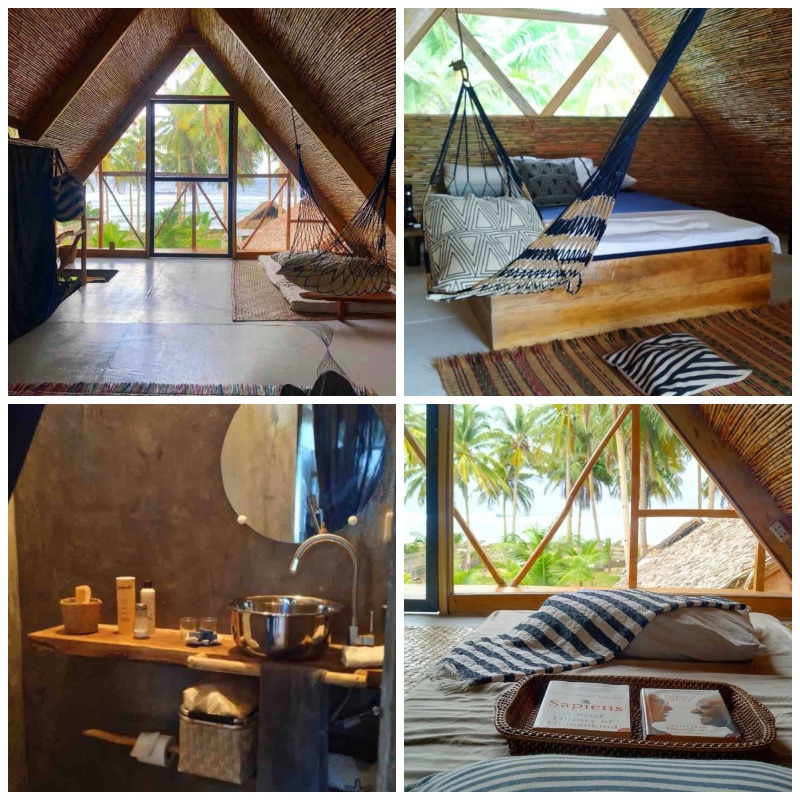 This two-storey vacation home has a living area in the first level, and a spacious teepee-shaped loft room on the second floor. Apart from a double bed, it also has a hammock and a floor mattress to melt on while you admire the ocean, which is visible from the floor-to-ceiling windows. Book a stay here.
Live it up at this luxurious beachfront pool villa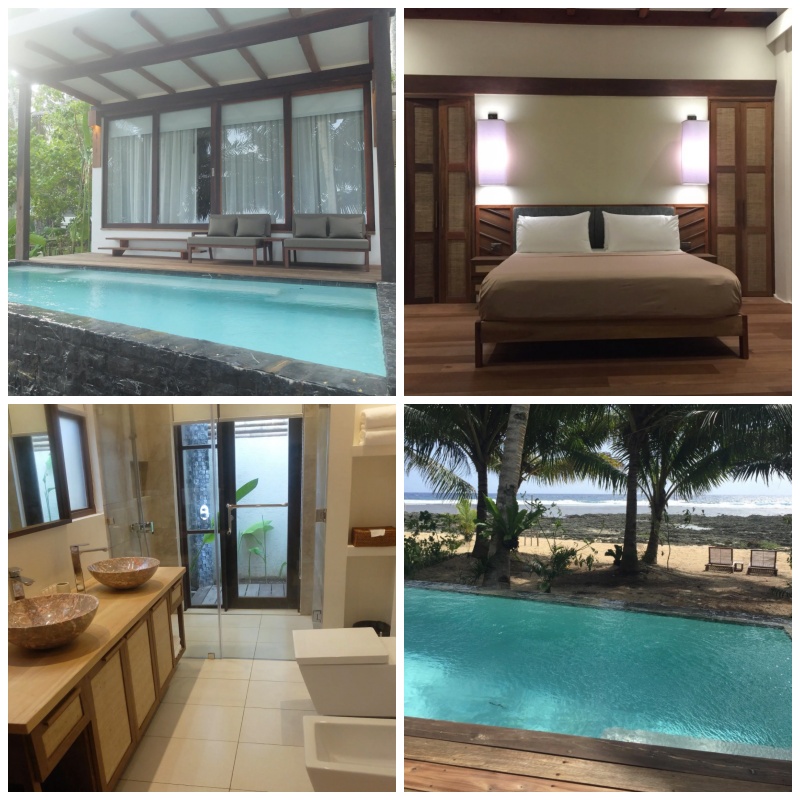 L'Osteria is one of the most well-known Italian restaurants in Siargao, and if you stay at this beach villa, you'll get easy access to the restaurant's excellent food and wines. Its oceanfront location lets you sleep to the sound of crashing waves and wake up to the sunrise. And you've just gotta love the view from that pool. Book a stay here.
Get away from it all at this villa in the middle of the jungle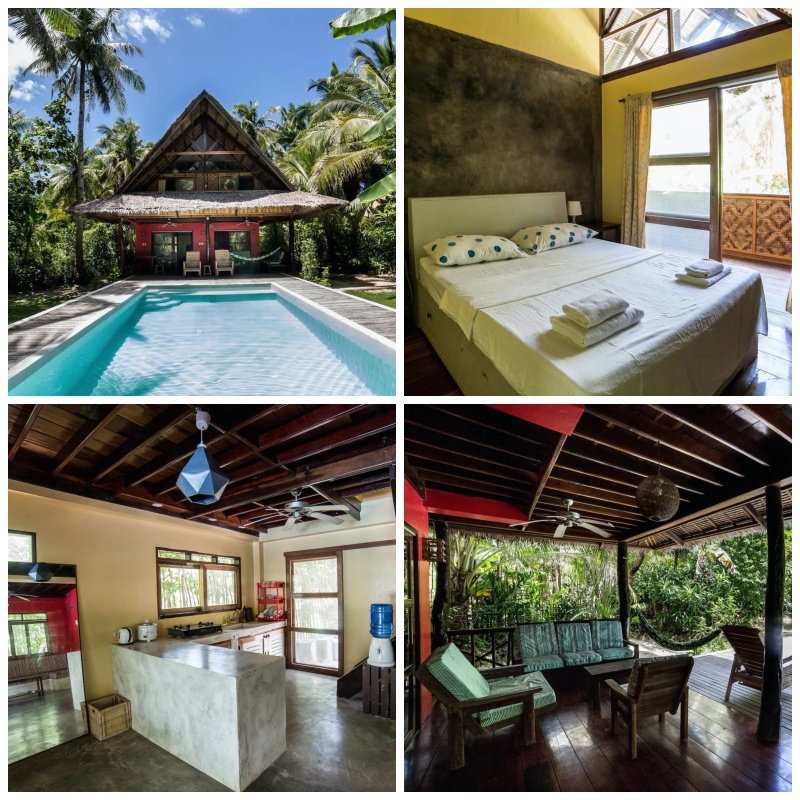 This villa is surrounded by palm trees — all the better to enjoy your privacy with — and is ideal for a relaxing stay with friends and family. It's got a private pool you've got all to yourself, as well as a fully-equipped kitchen to prepare your favorite dishes that you can enjoy on the spacious porch facing the pool. Book a stay here.
Take in the views from this beachfront treehouse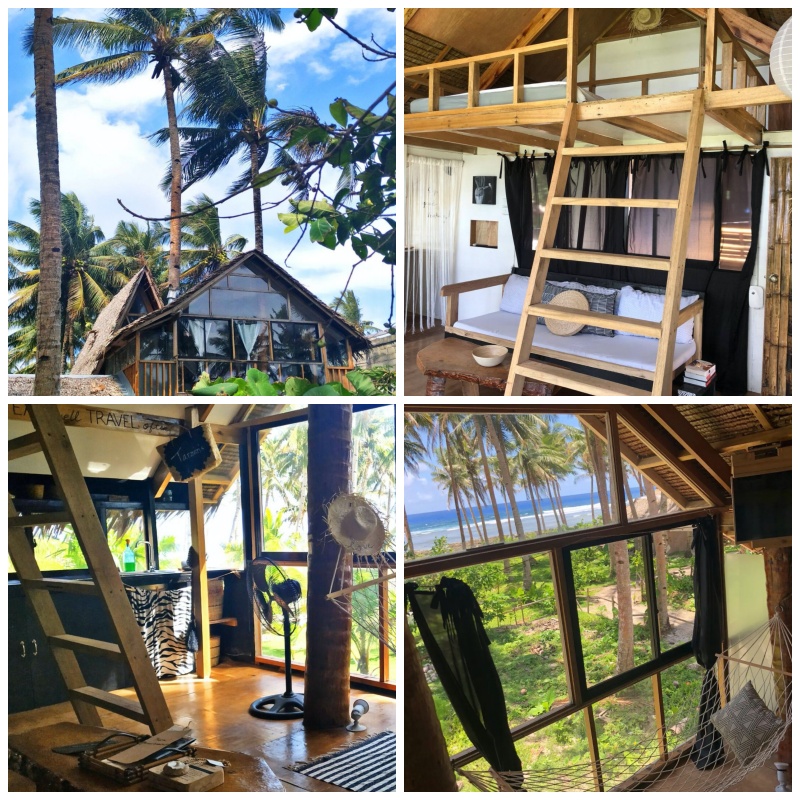 This treehouse (yes, it's an actual treehouse with two live palm trees incorporated within the structure) is perfect for travelers who want some peace and quiet. A studio-type space with a loft bed, it's a stylish space that lets guests experience the raw beauty of nature. Book a stay here.
Come with the whole gang to this spacious Bali-inspired villa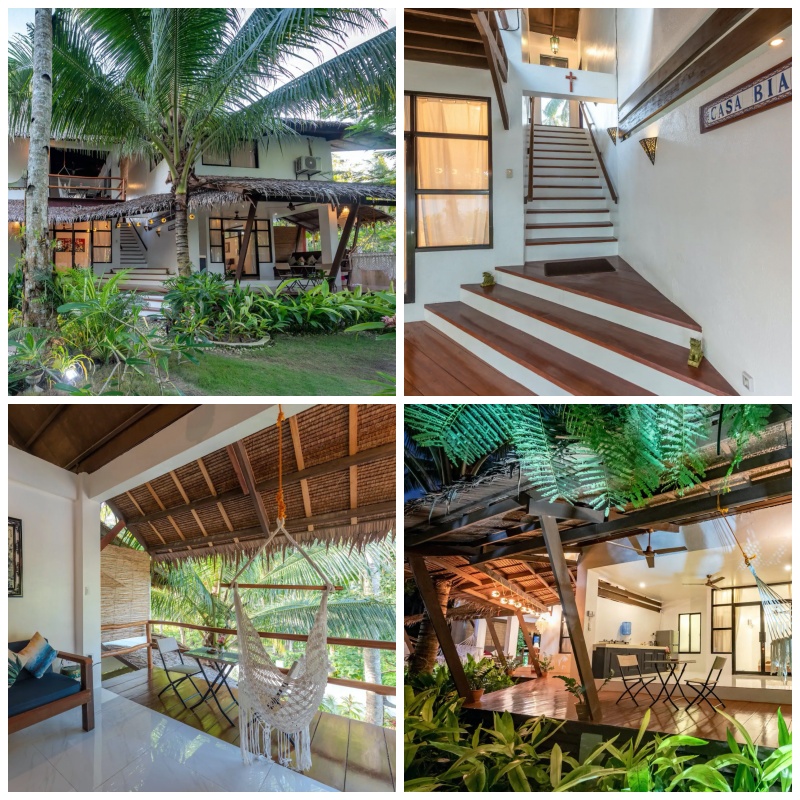 While most accommodations in Siargao are good for couples and small groups of friends, this Bali-inspired home has got four spacious bedrooms that can accommodate a group of 12(!!) comfortably. It's got a large terrace area to hang out in with friends and is just a short walk away from the beach and shops. Book a stay here.
Snap the Instagrammable photos at this Scandinavian-style beach house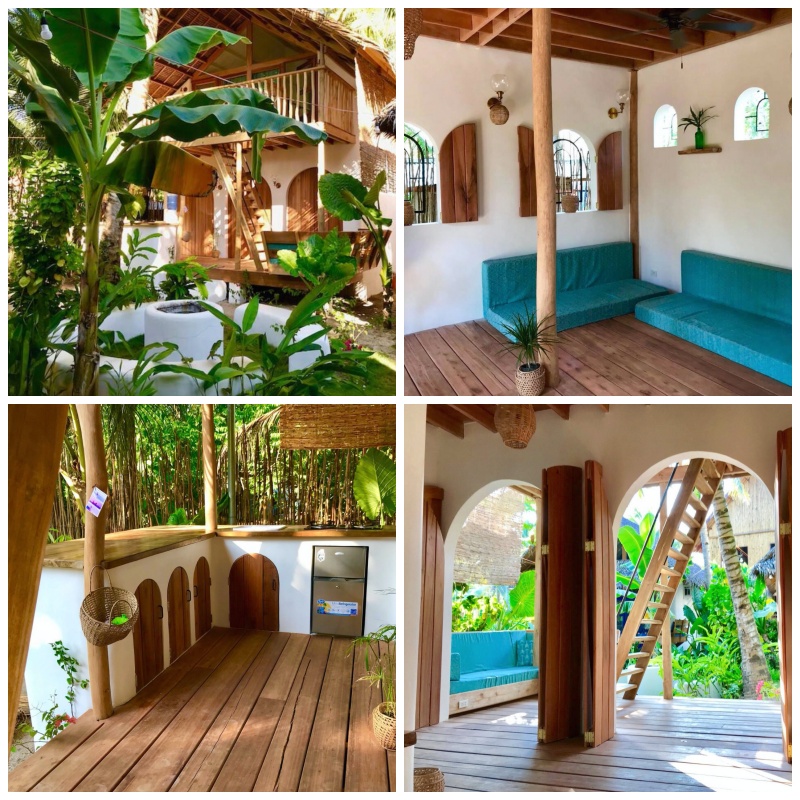 A tropical beach house isn't exactly where you'd expect to see Scandinavian design influences, but that's exactly what you're getting at these three unique island homes. The space's private garden also boasts a communal fire pit and barbecue area for guests to socialize over beers and local grub. Book a stay here.
Which of these Airbnbs are you going to book on your next trip to Siargao?