Beyond Disneyland and Universal Studios: 7 Bucket List-Worthy Theme Parks in Asia
You can get your thrills all over Asia.
by Andy Flores | January 22, 2020
Without a doubt, Disneyland and Universal Studios are the top-of-mind picks of families and barkadas when choosing an amusement park to visit abroad. Both have parks in nearby visa-free countries like Hong Kong and Singapore, and cheap flights to these destinations are being offered aplenty. But if you'll widen your horizons, you will realize that Asia is actually dotted with a lot of world-class theme parks that are just as fun and, sometimes, even cheaper to visit! Here are some of the best theme parks in Asia:
Sun World – Vietnam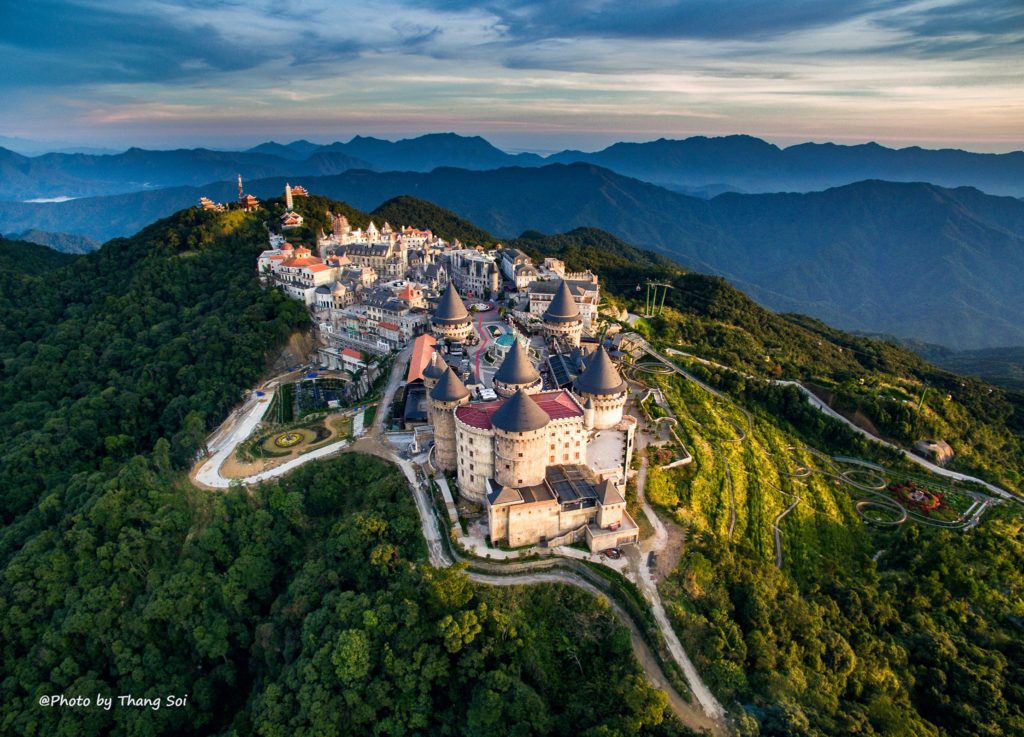 Nestled in the lush Truong Son Mountains of West Da Nang, Ba Na Hills Resort's Sun World is Vietnam's premier recreational and amusement complex. It is heavily influenced by European architecture, featuring its own miniature French Town, wine cellar and gardens, a Swiss funicular that's perfect for mountainside sight-seeing, and a massive German Beer Plaza. For rides, arcade games, and 4D and 5D shows, head on over to Fantasy Park, an indoor entertainment park inspired by the classic Vernean novels "Journey to the Center of the Earth" and "Twenty Thousand Leagues Under the Sea."
Everland – South Korea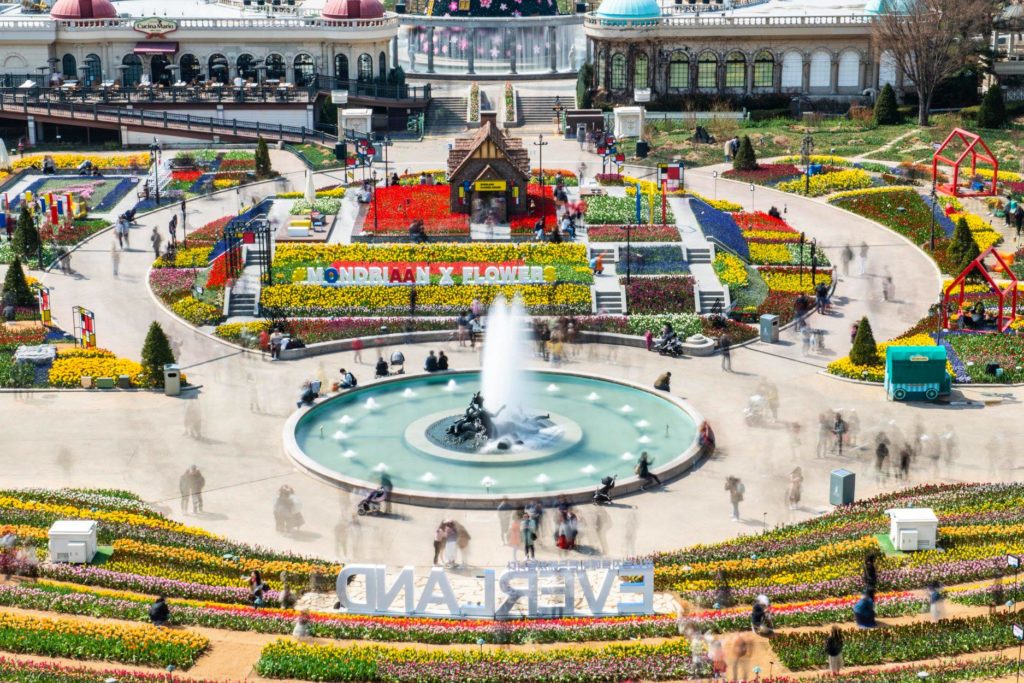 Known as South Korea's largest theme park, Everland takes its visitors around the world through its five themed zones: Global Fair, American Adventure, Magic Land, European Adventure, and Zootopia. On your visit, don't miss T-Express, Korea's first wooden roller coaster. Before you go, make sure to check Everland's official news page for schedule updates, so you could join in the fun when the park is celebrating one of its annual festivals, such as Tulip Festival in the spring, Summer Splash during the sunny season, and Halloween Festival in October.
Sunway Lagoon – Malaysia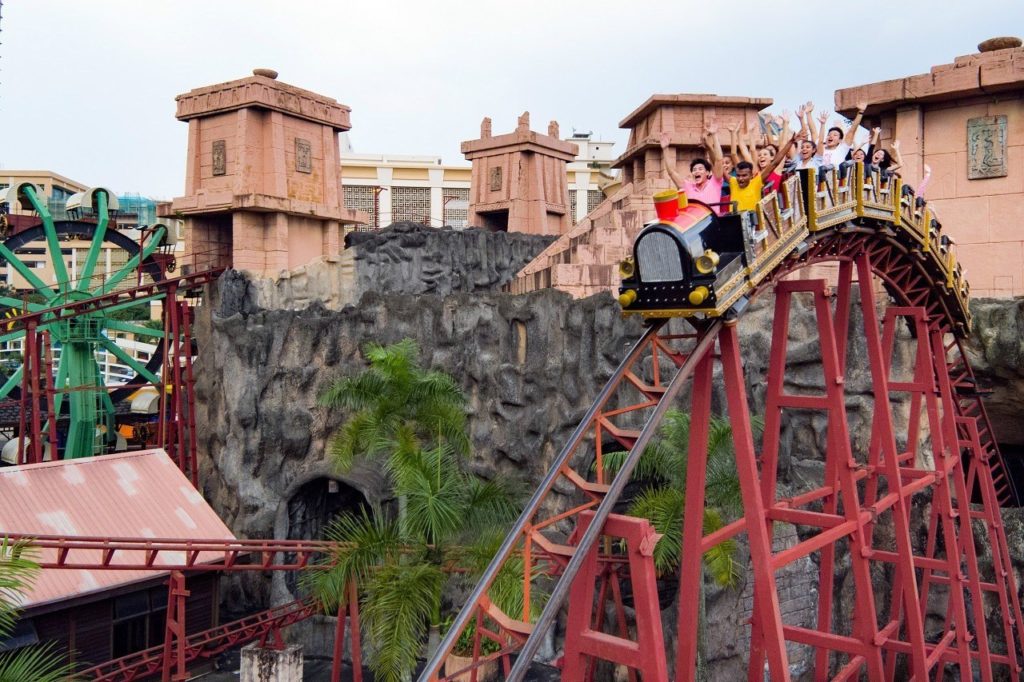 via Sunway Lagoon
Even with Legoland now in the picture, Sunway Lagoon remains to be a favorite family-friendly destination in Malaysia. With the slogan "Your Best Day Ever," it guarantees pure fun with its six adventure zones, including a waterpark and Nickelodeon Lost Lagoon, Asia's first Nickelodeon-themed land. Frolic around in pools, try bungee jumping, experience exciting waterslides, and more—Sunway Lagoon sure has something for everyone.
Dreamworld – Thailand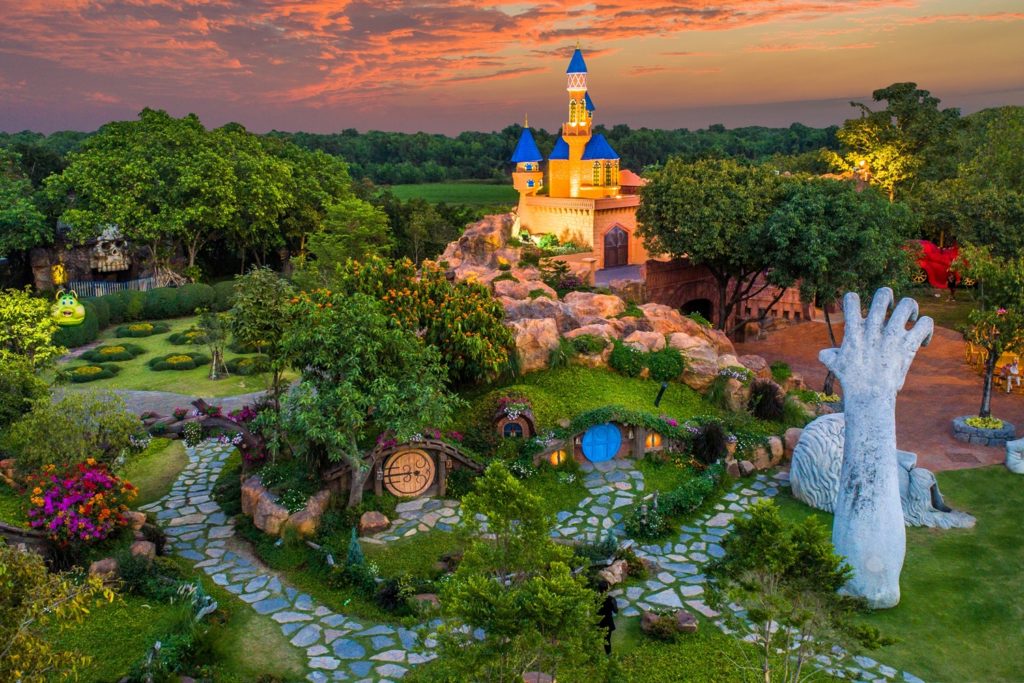 via Dreamworld
From adrenaline-pumping rides to carefully landscaped photo spots, Dreamworld has pretty much everything you're looking for in an amusement park. But what makes it popular among holiday-goers is its Snow Town, which is just the perfect respite from Thailand's hot and humid weather, especially after a day of fun under the sun.
Lotte World – South Korea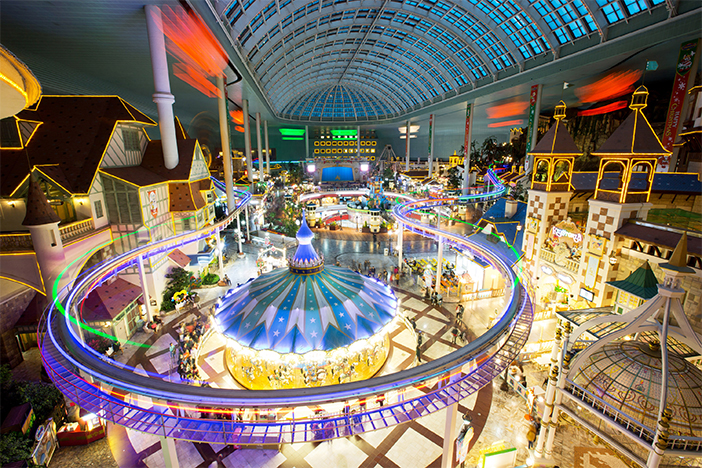 Another spot amusement park lovers should check out in Korea is Lotte World, an entertainment complex in Seoul that boasts the world's largest indoor theme park, adrenaline-pumping rides, a folk museum, an ice skating rink, and more. K-Drama fans would easily recognize this amusement park, as it has appeared in countless local TV shows. Remember the hit 2004 romance drama "Stairway To Heaven?" Its iconic carousel scene was filmed here!
Leofoo Village – Taiwan
Leofoo Village is a theme park-slash-safari in Hsinchu County, Taiwan that excites children of all ages with more than 30 attractions across four themed areas, namely "Wild West," "South Pacific," "Arabian Kingdom," and "African Safari." Scream at the top of your lungs as you take flight on the Sahara Twist, a high-speed twist-and-turn coaster, or get splashed on the Big Canyon Rapids ride. If you want to maximize your stay, check in at the Leofoo Animal Zoo Resort, where you can view animals from your room.
Fuji-Q Highland – Japan

via Fujiq High Land
Set at the foot of Mt. Fuji, Fuji-Q Highland is probably one of the most naturally scenic theme parks in the world. A number of its extreme rides like the Fujiyama, Do-Donpa, and Eejanaika roller coasters have minted Guinness World Records for their incredible height and speed. If you love anime, be sure to visit the park's Gundam, Evangelion, Mobile Suit, and Hamtaro zones. Traveling with little ones? Stop by Thomas Land, a themed area for kids inspired by the classic children's book series "Thomas the Tank Engine."
Have you visited any of these theme parks? Share your travels with us with the #WindowSeatPH hashtag!