Breakfast Plates from Around the World (and How to Recreate Them)
Recipes included!
by 8List | April 22, 2016
Silogs will always have a special place in Pinoy hearts (and bellies). There are few things more comforting than waking up to pandesal with tsokolate, champorado with tuyo, silogs or all of the above, especially when you're nursing a hangover. Zoomed out from the Philippines, it's interesting to see (and more importantly, taste) how other nationalities welcome mornings through food. What do they consider a breakfast plateful of good vibes?
Here's a peek at breakfast plates from around the world. Recreate them on a leisurely morning, and you can pretend that you're in another country for a bit.
8. Cuba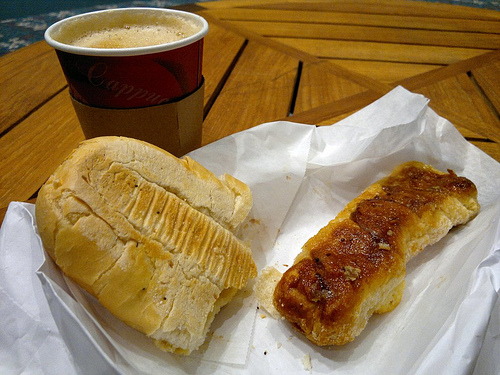 A typical Cuban breakfast is a simple yet perfect combination of Tostada and Café con Leche. Tostada is Cuban bread that's buttered and toasted until crisp on the edges while Café con Leche is sweetened espresso with milk and sometimes a dash of salt. Follow what Cubans do, and dip pieces of tostada into the Cuban coffee. Check this out, and you'll find that this winner pairing is also really easy to make.
7. Portugal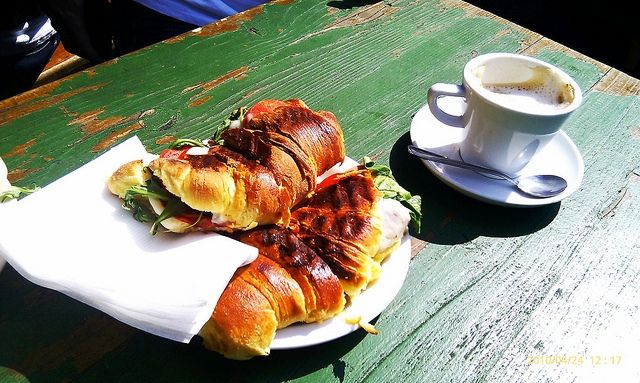 A warm, buttery and flaky croissant is a treat in itself, but the Portuguese like to take their breakfast up a notch. They fill their croissants with various kinds of protein, cheeses, sauces and vegetables for a filling and on-the-go breakfast. The croissant stuffing is really up to you, but here's something you can draw inspiration from.
6. England
This isn't your ordinary cheese toast. The Welsh make their mornings a good one with what they call the Welsh Rarebit. Cheddar cheese is mixed with egg, milk, Worcestershire sauce, English mustard and a pinch of cayenne pepper to make a delectable toast topping. Here's a recipe for your next kitchen adventure.
5. India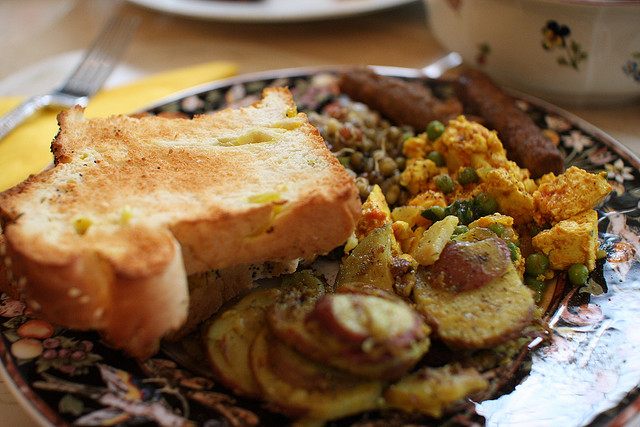 India has a colorful range of breakfast options depending on the region, but expect to find something similar to a plateful of roasted rosemary potatoes, tofu scramble, sausages and banana pepper toast. Dal ka Paratha is also a common sight in Indian households' breakfast spreads. It's one of the most flavorful types of bread you'll try. Here's a recipe, so you can prove that for yourself.
4. Poland
Balanced, tasty and comforting – meet the Polish breakfast favorite, Jajecznica. You can ditch the salad, but don't miss out on the awesome combination of potato pancakes and distinctly Polish scrambled eggs finished off with kielbasa slices. Their version of scrambled eggs is livened up with chanterelle mushrooms, butter and chives. Here's a recipe for Jajecznica.
3. Spain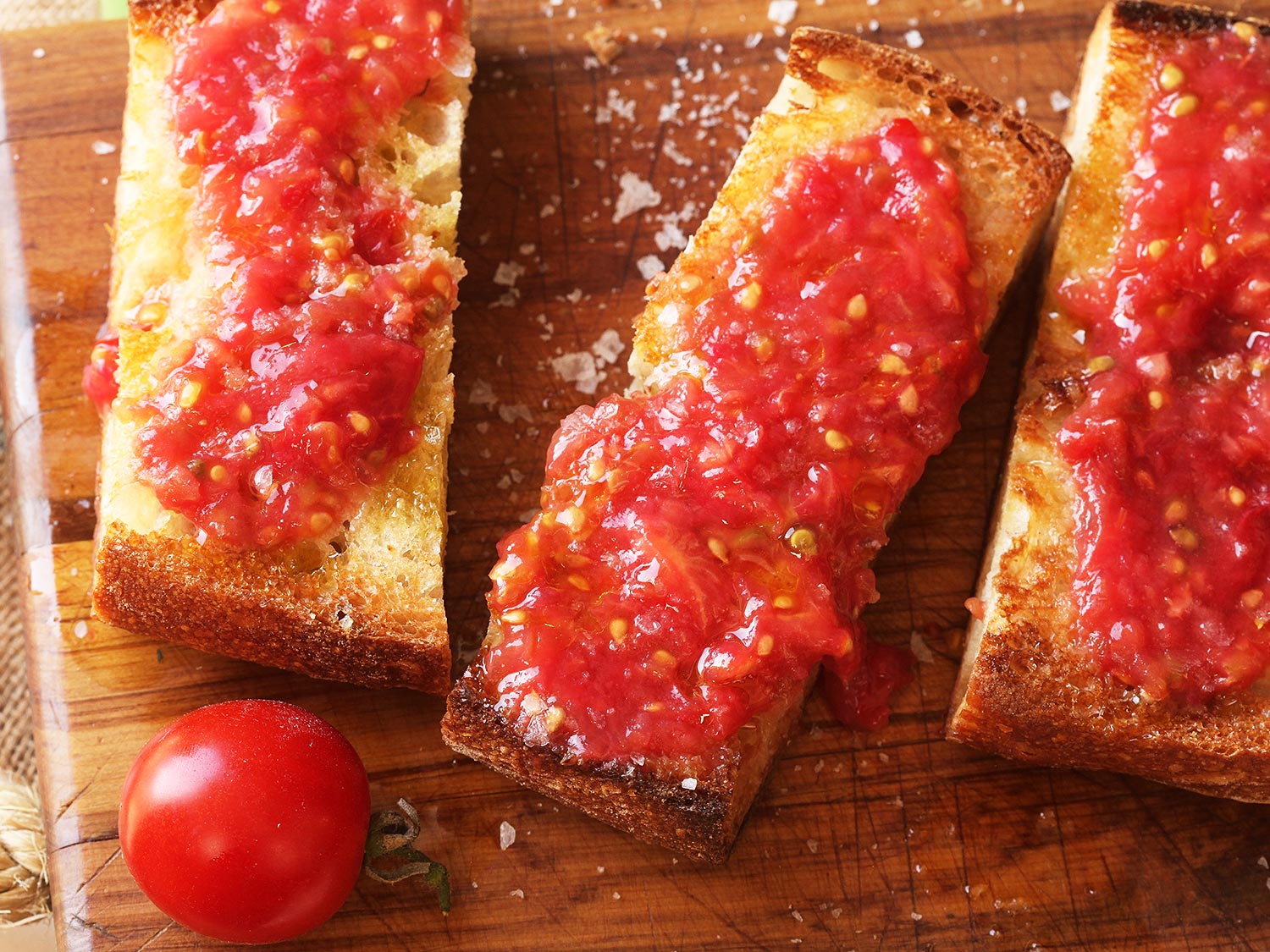 You'll feel energized from your first bite of this Spanish breakfast treat. This extraordinary toast goes by the name of Pan con Tomate or Pan a la Catalana. Imagine crusty bread, rubbed with fresh garlic, topped with grated ripe tomatoes and finished off with a drizzle of olive oil and a sprinkling of salt. Simple to make yet surely very satisfying, try to start your day like the Spaniards through this Pan con Tomate recipe.
2. Russia
These little bites of heaven hit the perfect spot between pancakes and Yorkshire pudding. To the Russians, these are called Oladi and for first-timers like you, you'll know these as the 2.0 version of pancakes that you'll always yearn for. Oladis are pillow-soft on the inside, crispy on the edges and served with choices of sour cream, honey, jam or fresh fruits. Quit imagining and start making with this recipe.
1. Iran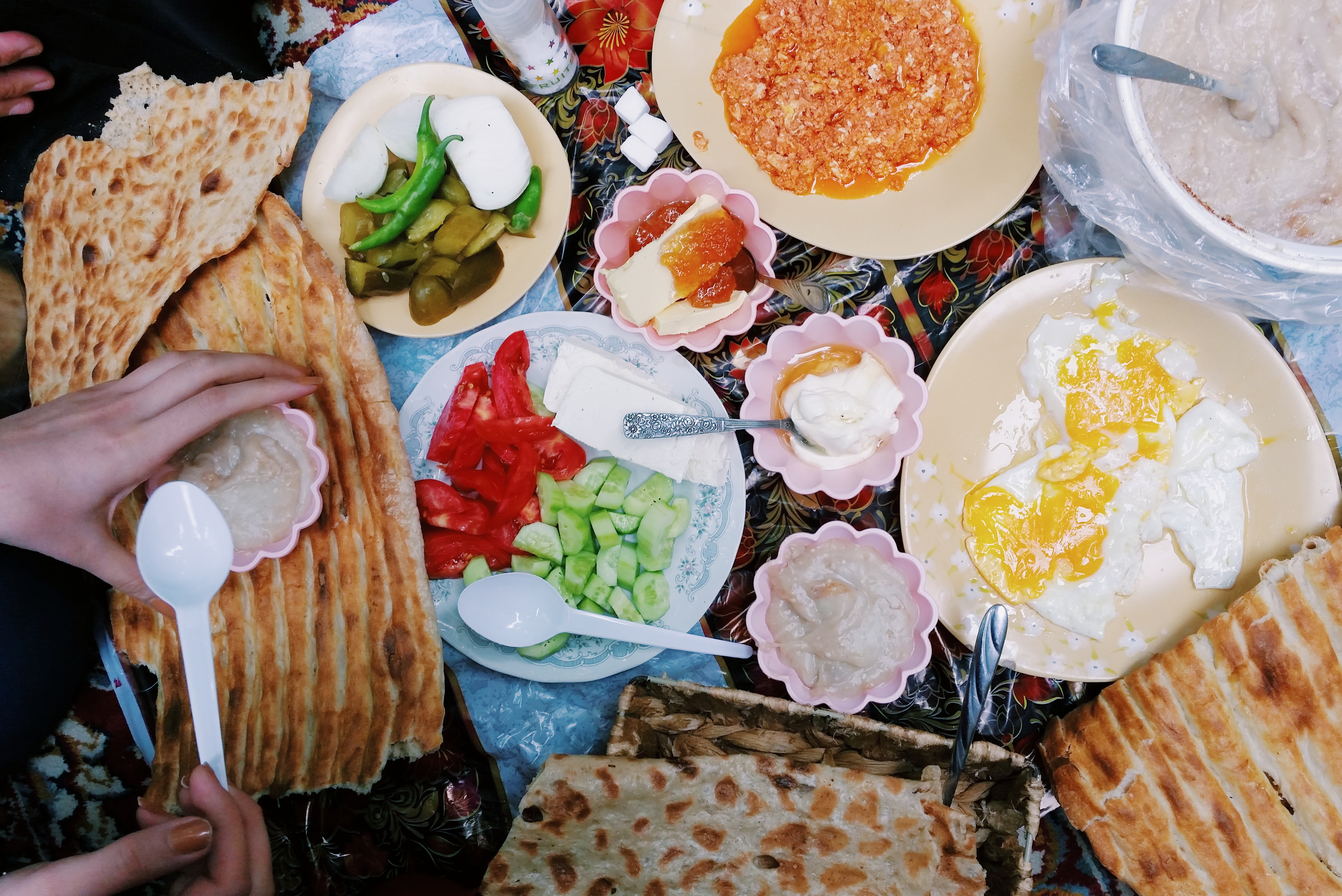 How lucky are the Persians that they start each day as if it were fiesta? Recreate this gorgeous feast of scrambled eggs cooked with tomato puree, fried eggs, quince jam, cream, butter, feta, pickles, cucumber, tomato slices, harissa (chicken porridge) and flatbread. Most of the components are straightforward, but here are recipes for the quince jam and the harissa to complete your Persian breakfast spread.
This article was originally posted on 8List.ph. Any other breakfast plates from around the world you're dying to taste? Sound off below!