Buy 1 and Get Your 2nd Ticket for Only USD50 at Cathay Pacific
Hurry! Promo runs till August 30.
by Leigh Bagtas | August 28, 2015
Here's another promo for all travel lovers!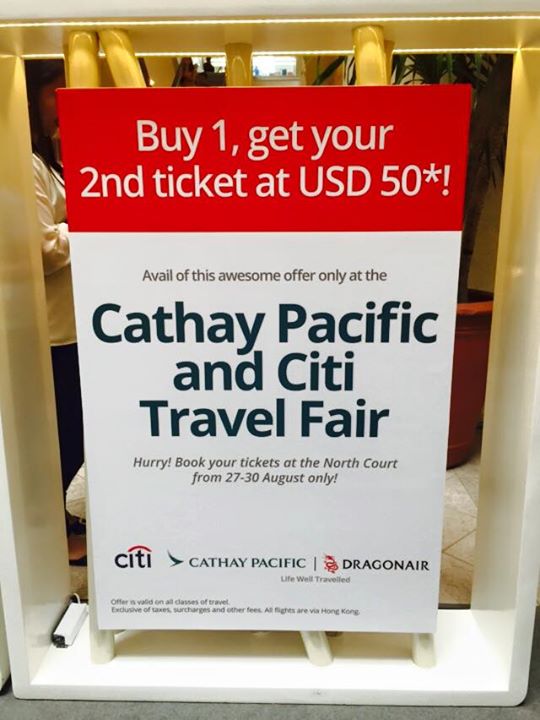 Citibank, in cooperation with Cathay Pacific, is currently holding the Cathay Pacific and Citi Travel Fair at the North Court of Power Plant Mall in celebration of Citibank's 25th anniversary.
You and your friends and family can book on the spot for round trip flights in Japan, Hong Kong, Phuket, Johannesburg and many, many more for as low as $190. Apart from that, you get the second ticket for only $50!
You can also bring three friends who don't have Citi Cards and get a free round trip ticket to Japan when they apply. Yep, for free.
Economy class flights range from $190 to $1,538. Premium Economy ranges from $662 to $3,118, and Business class is from USD1,329 to USD6,863.
But best to hurry up because their promo ends on Sunday (August 30)! Check out Cathay Pacific's Facebook page for more details.
Go and book your tickets now!