Maximize Your Weekends at Boracay with Cebu Pacific Air's New Nighttime Flights to Caticlan
Book now!
by Therese Aseoche | September 07, 2017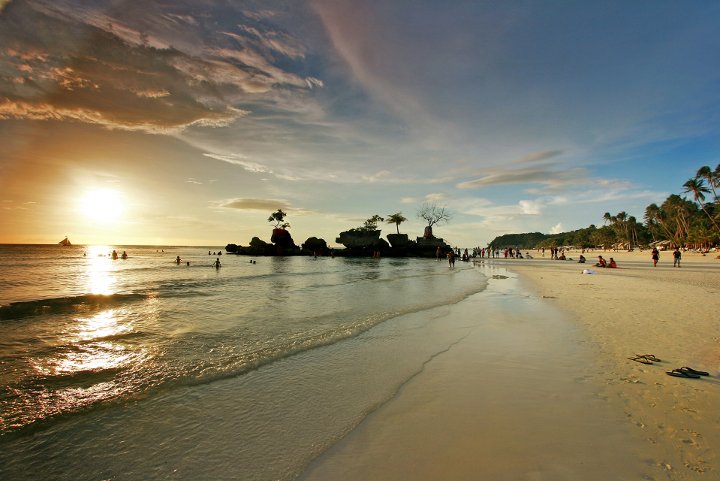 Cebu Pacific Air is extending its operations until after dusk to give every Juan more chances to enjoy a full weekend stay at Boracay. The airline is the first to offer night flights to Caticlan and has increased its flights from 39 to 51 a week.
Travelers can now catch a flight to Boracay until 6:55 pm and schedule their return to Manila on the last flight at 8:45 pm, right before the new week starts. No need to wait until the next long weekend to book your trip; you're guaranteed to be able to make the most out of your stay no matter how short it will be.
From the airport, you can head straight to the evening beach parties, then wake up the next day to a peaceful view of the sea at dawn before spending a whole day soaking up some sun or engaging in thrilling water activities at Boracay's number of pristine white beaches. You can enjoy all these and more at the lowest year-round fares: PHP 2,774.88 from Manila to Caticlan; PHP 2,365.88 from Clark to Caticlan; and PHP 2,217.88 from Cebu to Caticlan.
Cebu Pacific will also be launching a new flight from Clark to Kalibo beginning October 30, 2017, with an introductory all-in fare of P599. This provides vacationers and foreign travelers more options to get to the island paradise of Boracay via Clark International Airport, which has direct flights to and from Incheon, Hong Kong, Macau, Singapore, Dubai, and Busan.
Fly in to Caticlan today to experience adventure that runs from sunrise to sunset. For bookings and inquiries, guests can visit www.cebupacificair.com or call the reservation hotlines (+632) 7020-888 or (+6332)230-8888. Follow CEB's official Twitter (@CebuPacificAir) and Facebook pages to stay updated on Cebu Pacific treats and seat sales.
Planning a weekend getaway to Boracay soon? Tell us all about it below!