Check Out These Witty Restaurant Menus Around PH
You are what you eat.
by Tynne De Leon | June 26, 2018
When it comes to creativity, Pinoys are definitely gifted with tons of witty ideas. It's no wonder we see them everywhere—from the internet to the things we see everyday. Tour around the country and you'll discover places that will put a smile on your face. Take these food establishments, for example:
Chew Love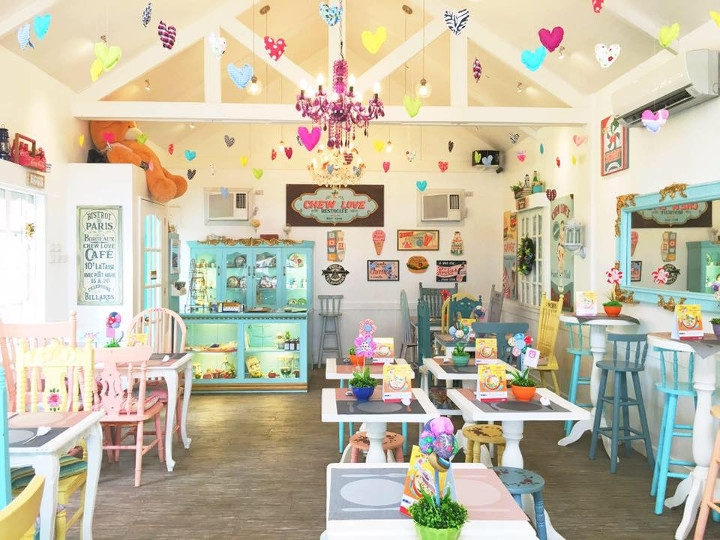 Where: Tacloban City, Leyte
This whimsical restaurant in Tacloban is as an eye-candy along the city's downtown area with its pastel-colored exteriors. But more than being a visual treat, their delicious and pun-ny dishes are guaranteed to put a smile on your face. Their menu includes wittily-named foods such as "Love at Pork Sight" (pork liempo with eggplant salad), "Fish Be With You" (fish and rice meal), "I'm Nacho Girl" (nacho chips), etc. Their rice meals come with heart-shaped rice. How cute is that?
Hugot Café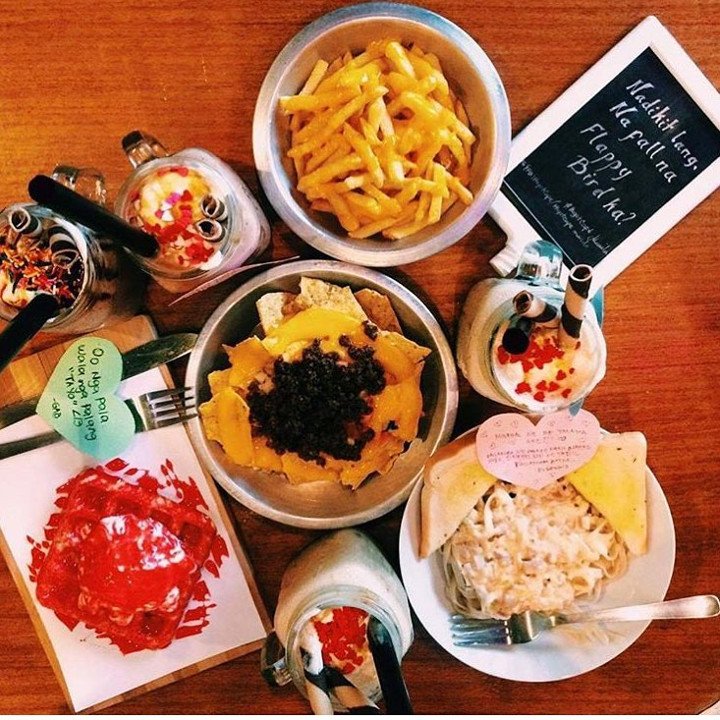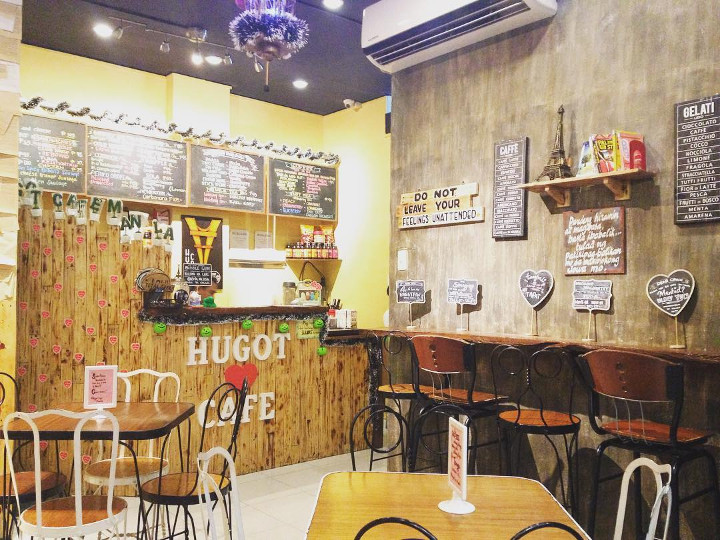 Where: Manila, Pampanga, Fairview, etc.
Got your heart broken recently? You can eat your "feelings" in this hugot-filled café in Manila. Their extensive menu caters to all types of heartbreaks, and you're sure to find your current status here. They have servings for the single (loner), for two (couple) and even for three (third-wheel).
Pedro n Coi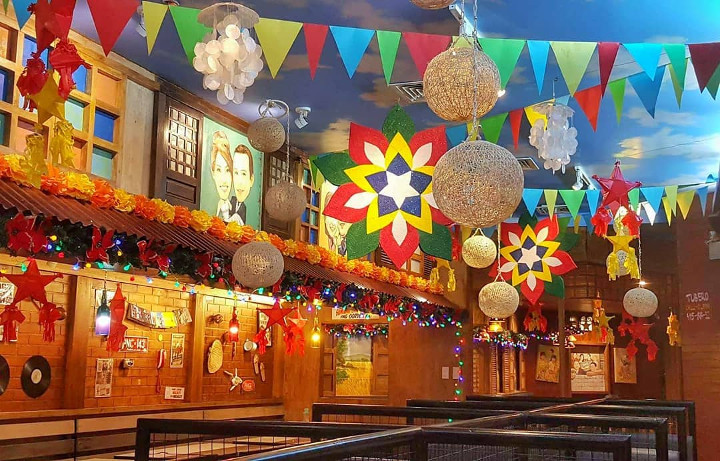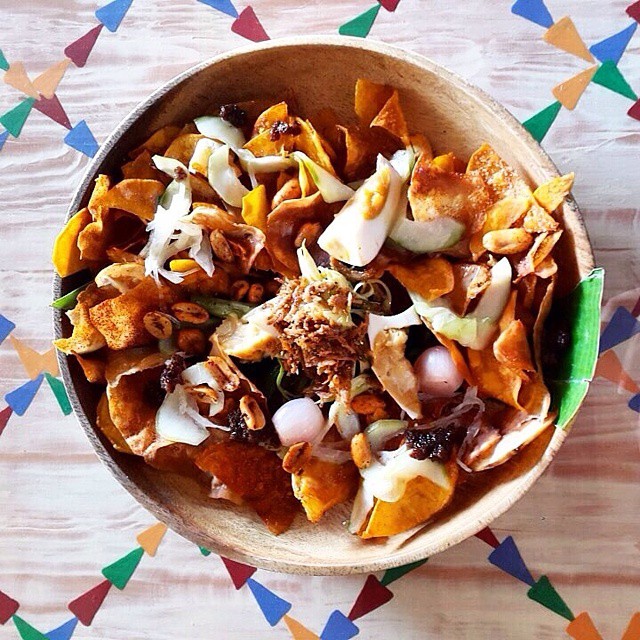 Where: Different branches around Metro Manila
Pedro n Coi's very Pinoy concept is a total stand out: their interiors are inspired by Pinoy elements such as sari-sari store, jeepney, and other nostalgic memorabilia that give it a very local vibe. Owned by former Miss Universe Philippines Shamcey Supsup and her husband Lloyd Lee, the place is a passion project built through their childhood nostalgia and love for Filipino food. Their menu too, is creatively Pinoy. Pedro n Coi serve food such as "Talong Ranger" "Inasal Raymundo" "Joey de Lechon" Their Sizzling Sisig aww is a must-try!
Binalot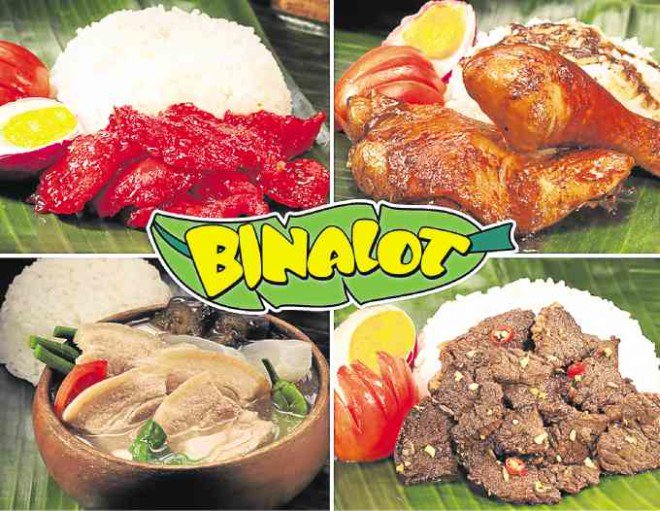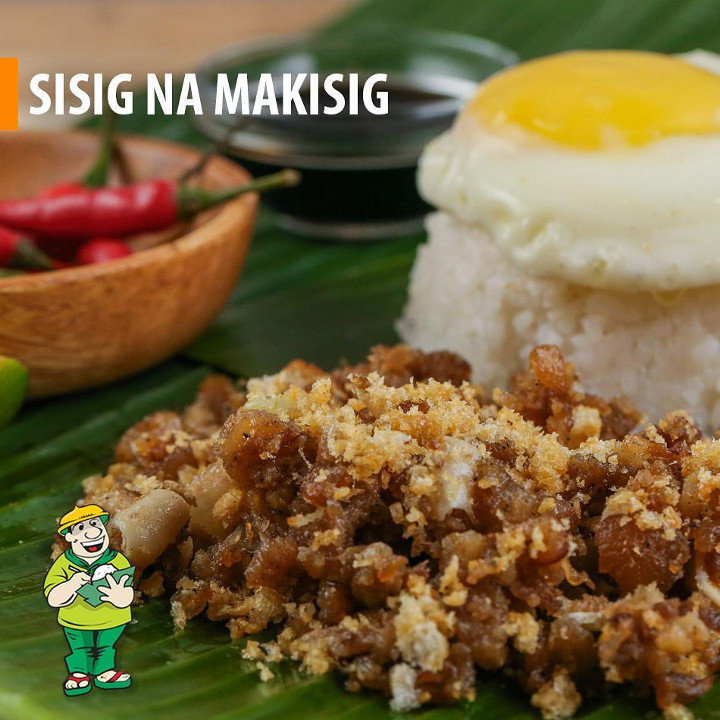 Where: Different malls in the Philippines
Binalot is that restaurant you look for when you're craving for classic Pinoy food—with funny twists on their names. "Sisig na Makisig," "Bistek walastik", "Tapa rap sarap,"… their food names are word plays we can't get enough of. Did we mention they serve unlimited rice?
Star Baks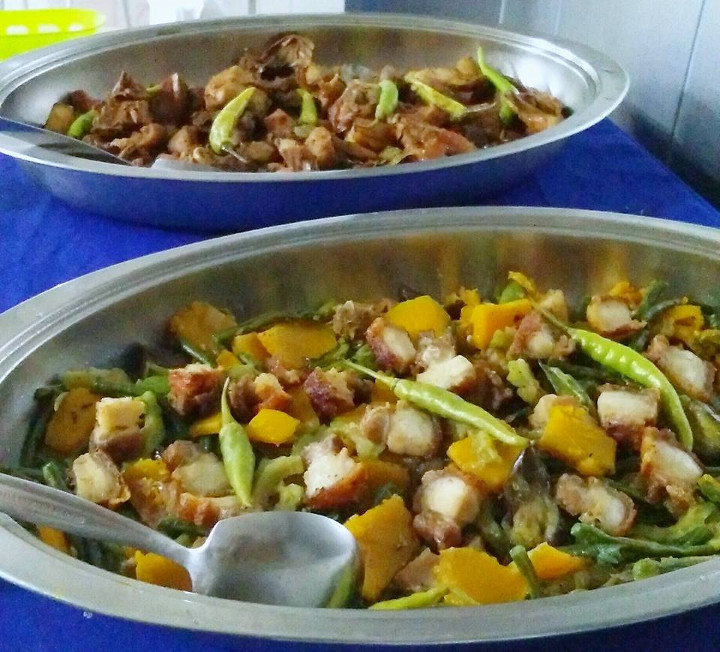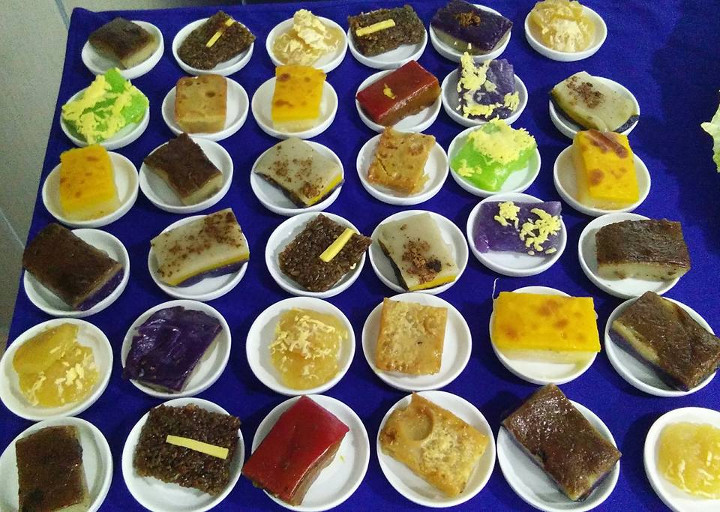 Where: Quezon City and Bulacan
You've probably heard of a dish named "Coco Sisig Kineme," a unique sisig with coconut cream and hotdog bits. This is where it originated. Star Baks started as a humble restaurant in Quezon City that quickly became a success, eventually opening its second branch in Bulacan. Their menu is somewhat an attraction here, with dishes such as "Lomi Poe," "Biyaheng Bicol Express," "Calamares in Peace." And they're as good as they sound!
Know other punny food menus around the country? Share with us in the comments section below!