Here are the Biggest Christmas Events in Asia this 2016
Celebrate the holidays, the Asian way.
by Tynne De Leon | November 21, 2016
Are you looking to spend the holidays outside the country? You can get tips about booking here, but if you haven't decided where to head to yet, here are events to watch out for if you want to spend this year's holidays in Asia.
Hong Kong
A giant Christmas tree will grace the Statue Square starting December 2, so snap a photo with your family because the magical view will definitely be one for the frames.
You and bae can also seal your romance with the "Love Locks" and get serenaded by the angelic voices of a Christmas choir.
Make the most out of your stay by going to their exciting events like The 51st Hong Kong Brands and Products Expo, Clockenflap Music and Art Festival, Hong Kong Pulse 3D Light Show, The Great European Carnival, and many more. The Hong Kong Winterfest will run from November 25, 2016 to January 1, 2017.
New Year's Eve, on the other hand, is another spectacle of fireworks and countdown celebrations. Be in your party mood all night as colorful lights will shower the Hong Kong sky.
Singapore
Orchard Road will transform into a Christmas paradise; the street will be filled with lights and interactive booths for locals and tourists to enjoy. This "Christmas On A Great Street" will run from November 12, 2016 to January 2, 2017. For ravers, dive into ZoukOut, the all-night mega music festival on December 9, and experience the thrill and hype of the Singaporean nightlife.
Gardens by the Bay will also be in festive spirit with their Christmas Wonderland fair from December 2, 2016 to January 1, 2017. A wide selection of food, rides and attraction will fill the place, and now they're expanding up to The Meadow.
The stylish Marina Bay Sands will host a New Year countdown, and you surely wouldn't want to miss the 20,000 eye-catching wishing spheres, musical performances, bazaars and the traditional fireworks display. 'Tis the perfect place to end the year!
South Korea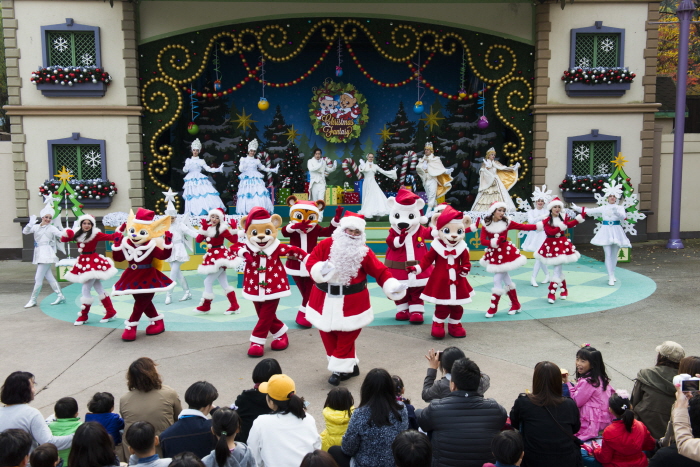 One of South Korea's biggest theme park, Everland, holds an annual massive Christmas celebration that will surely make you book that South Korea trip now. This year highlights the "White X-mas Parade" featuring Christmas characters, special performances and carols in snow background. Thousands of colorful Christmas lights in various colors and designs will fill the area, sure to captivate every visitor with the amazing spectacle of lights and music. It will run from November 24 to December 31.
Lots of musical shows and Christmas character appearances will be held every night in the famous Lotte World. From November 12 to December 31, the place will transform into a land of fairy tale — complete with artificial snow!
The Seoulland theme park will also host a variety of holiday events, so watch out for gift-giving, playing with Santa and a lot more musical shows for the whole family.
On NYE, the Olympic Park transforms into a popular countdown venue, featuring great food, music and entertainment. On the next day, you can watch the first sunrise of the year at the Homigot Sunrise Festival in Pohang Beach.
Malaysia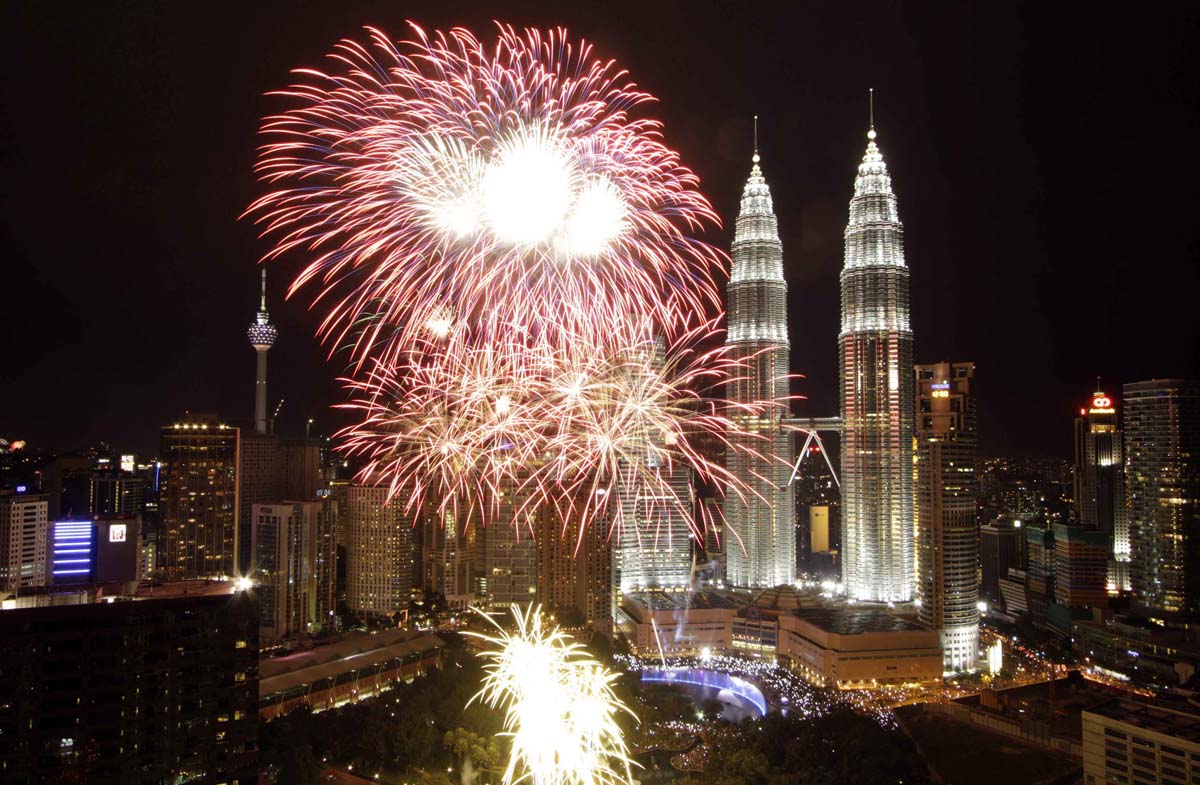 Head to Malaysia's malls this holidays to experience their best shopping season. Aside from feasting your eyes with the display of festive lights, hoard lots of various items and branded products because it's the much-awaited 1Malaysia Year End Sale from November 1 to December 31 throughout the whole country! And yes, they're open even on Christmas and New Year.
You can also join the Christmas parades in Kuching City and Miri City, and witness the Malaysian holiday spirit with the music and performances. Make new friends while immersing in their joyful culture as thousands join these parades every year. And remember to wear a red shirt and blend in the Christmas crowd!
For an unforgettable year-ender, swing by the Kuala Lumpur City Center or The Petronas Towers on New Year's Eve and witness their lively fireworks show.
Japan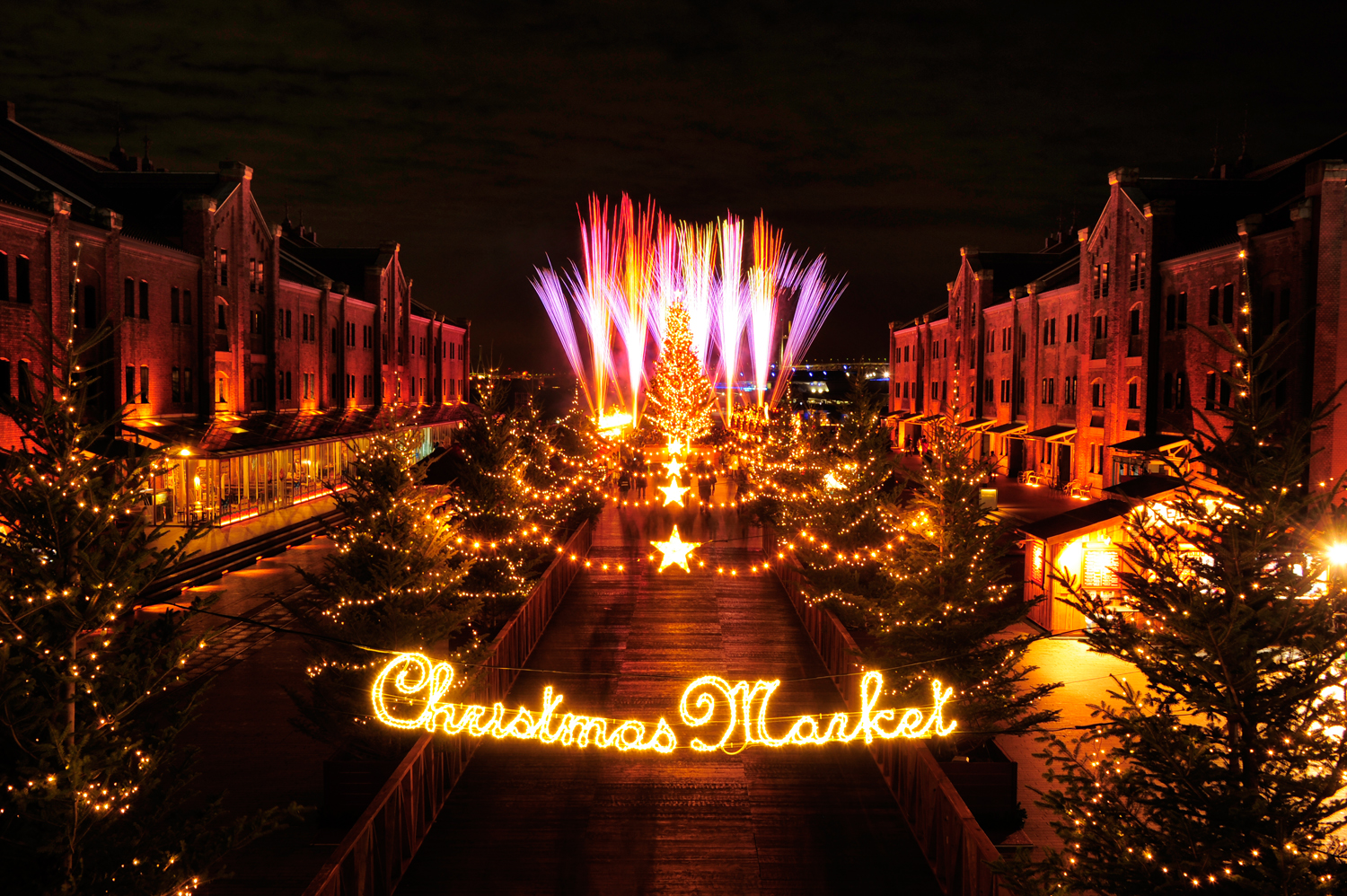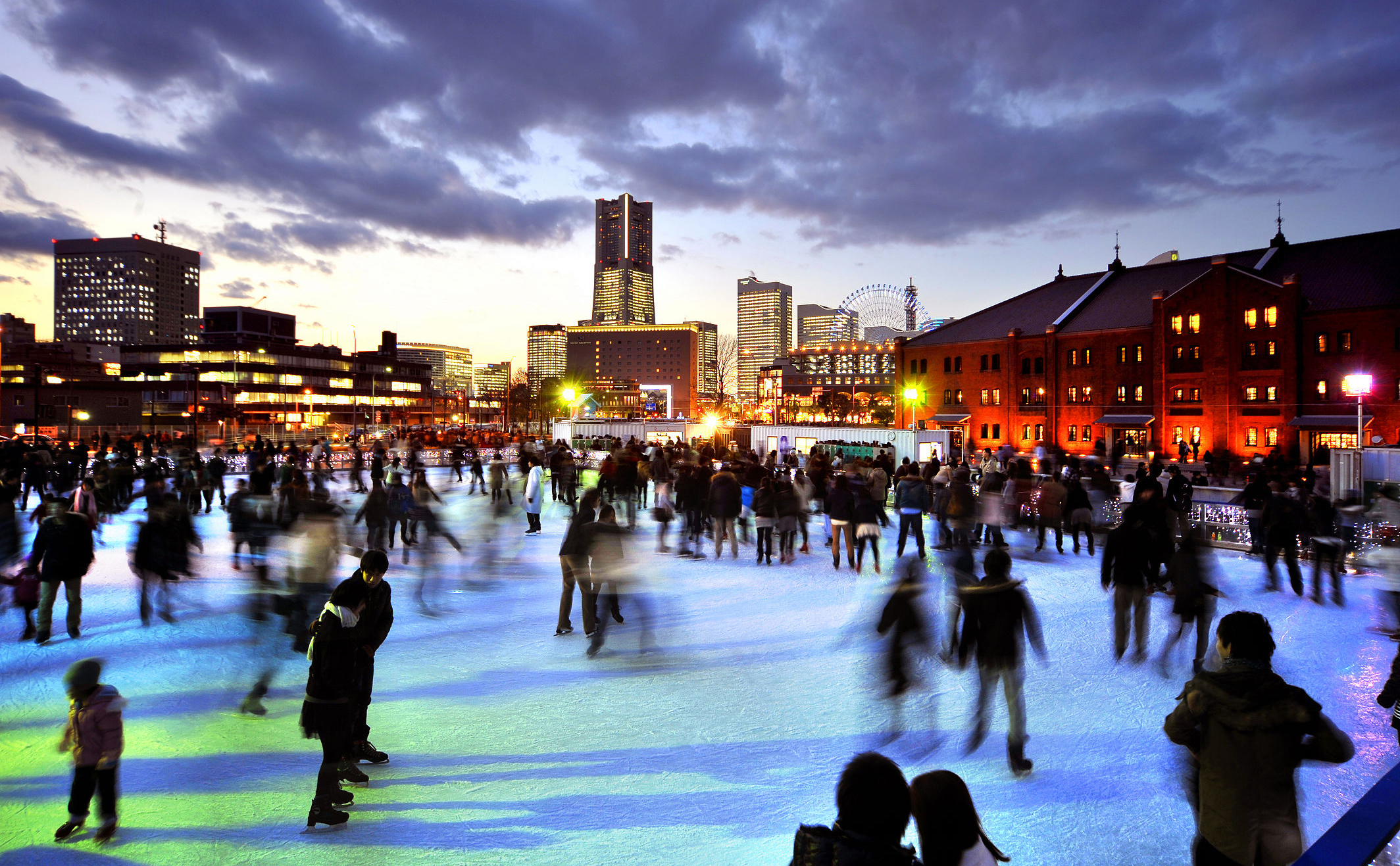 In Yokohama, you can enjoy the Japan winter by skating in the "Art Rink" at the Red Brick Warehouse with the dreamy view of Minato Mirai. Be one of the firsts to watch the first-ever 180-degree projection mapping show at The Dockyard Garden, titled Dreamy Story of A Nutracker.
There will be shopping fiestas in Tokyo, like the Setagaya Boro-ichi, Hanakawado Hakidaore-ichi Shoe Market and Hagoita-ichi. Kyoto will also make you want to drain your wallet as their big downtown stores like the Daimaru and Takashiyama have big Christmas sales. Going out on a fancy date is quite a requisite to couples on this day, so make sure you have plans with your SO.
New Year, on the other hand, is a big winter holiday in Japan and is often more festive than Christmas. People and establishments do annual traditional events like the Oshogatsu in Morikami Museum where you can taste traditional food, watch open air koto performances and visit the historic gardens.
They say your New Year experience in Japan won't be complete if you don't join the crowd in Hatsumode festivities. It's the annual first visit to a temple or shrine where you'll see all the famous temples in a festive atmosphere.
They don't do much fireworks on New Year's eve, but you can still catch brilliant displays plus music shows in some places like the Universal Studios in Osaka, Tokyo Disneyland and the Yokohama Hakkeijima Sea Paradise Aquarium.
Vietnam
People all over Vietnam gather around the major churches at city centers such as Saint Joseph Cathedral in Hanoi and Notre Dame Cathedral in Hoi Chi Minh during Christmas Eve. It's a well celebrated tradition every year; that, as well as attending the midnight mass must be at the top of your Vietnam holiday itinerary.
The Vietnamese are known for their grand New Year's celebrations, so whichever city you're in, you're guaranteed to have a New Year experience you won't forget. All the cool bars will each have their unique parties on NYE. Check out these restaurants and bars that will help you welcome the New Year with a bang.
Got tips? Share them in the comments!