Things to Remember When Traveling to South Korea Amidst the Protests
Heading to Seoul this week?
by Meg Santibanez | November 15, 2016
The current protests in South Korea against the government have sparked a nationwide rally in Seoul, Korea.  It's been reported that the protests have been peaceful and actually lively but here are some points to keep in mind if you're bound to travel to South Korea during this period.
Transportation
There are no problems exploring in terms of transportation within the vicinity of Seoul, but if you're looking to explore destinations outside Seoul then expect to have a hard time going back. It's been reported that trains and bus stations in provincial cities en route to Seoul have been selling out, making it hard for people to find transportation to the capital.
Given this fact, consider tweaking your itinerary if you have any plans of going outside Seoul and be in the loop of the current events happening in the capital. You can also book your train tickets in advance here.
Exploring the Capital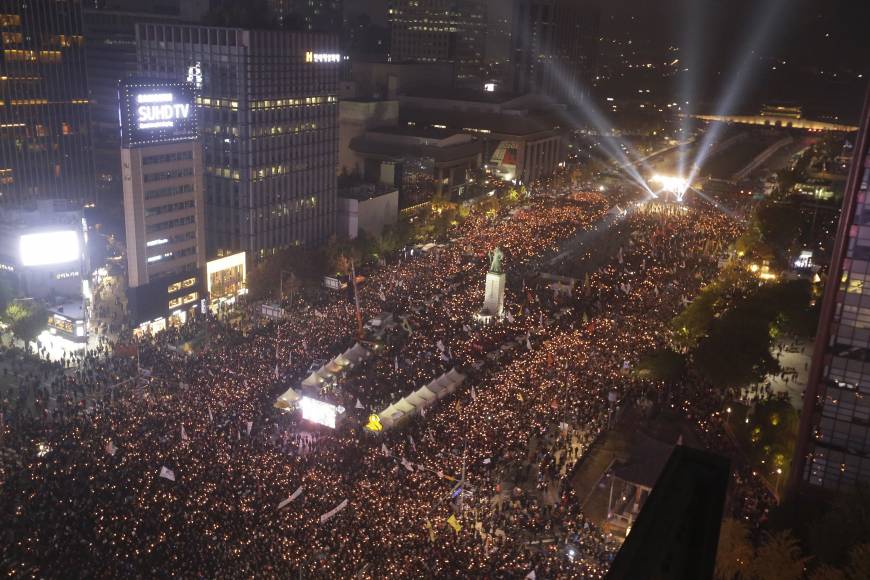 Exploring Central Seoul is part of the must-see itinerary when exploring South Korea but it's been reported that there are a million protesters at Central Seoul, specifically at Gwanghwamum Square so anticipate a massive crowd when going around. Better yet, avoid this location for now although it's been reported that the protests are free of violence.
Etiquette
This is a very crucial time for South Korea so be sensitive in interacting with South Koreans during the protest. Avoid making jokes about their current issues especially things about their current government.
Overall
Traveling to Seoul, South Korea at the moment is safe and free from harm, but just expect to see crowds as you explore the city.
Do you have other information to share about South Korea at the moment? Share them below!