DISCOVER: 10 Must-Visit Destinations in Da Nang, Vietnam
There will be direct flights from Manila to Da Nang starting December.
by Ina Louise Manto | August 28, 2023
Home to temples, beaches, and mountains, Da Nang in Central Vietnam has destinations for every type of traveler. This coastal city is also a gateway to three UNESCO World Heritage sites: The Hue Imperial Citadel, My Son Sanctuary, and Hoi An Ancient Town.
In case you missed it, CEB recently announced direct flights to Da Nang beginning December, making traveling to the city rich in history in culture easier. Getting there is now only a two-hour plane ride away! To help you plan your trip, here's a list of must-visit destinations in Da Nang:
Ba Na Hills
Location: Hòa Ninh, Hòa Vang, Da Nang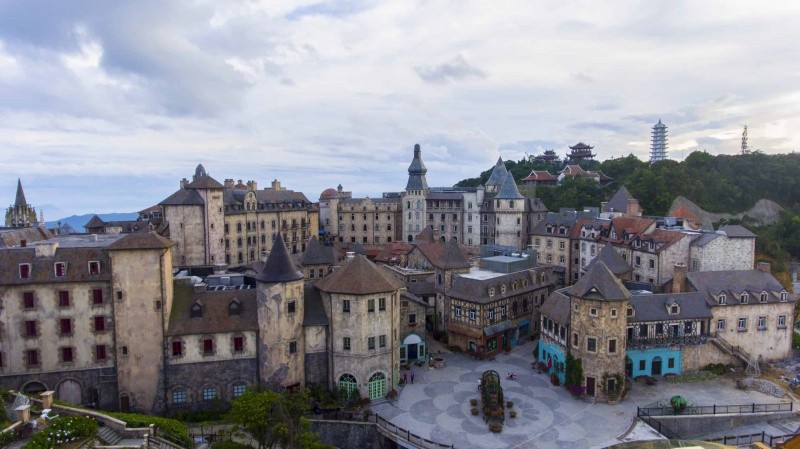 When thinking of a trip to Da Nang, one of the first things to come to mind is the magical Ba Na Hills nestled in the picturesque Truong Son Mountains. This whimsical theme park is 30 km from Da Nang and was once a popular vacation destination for the French. Now, millions of tourists visit the European-themed park to experience what it's like to live in a traditional French village. No need to fly to France!
Since the theme park is 1,487 meters above sea level, getting there would require a cable car ride. Ba Na Hills is also known as "heaven on earth" and it's one of Vietnam's most significant resorts.
Golden Bridge
Location: Ba Na Hills Resort, Hòa Ninh, Hòa Vang, Da Nang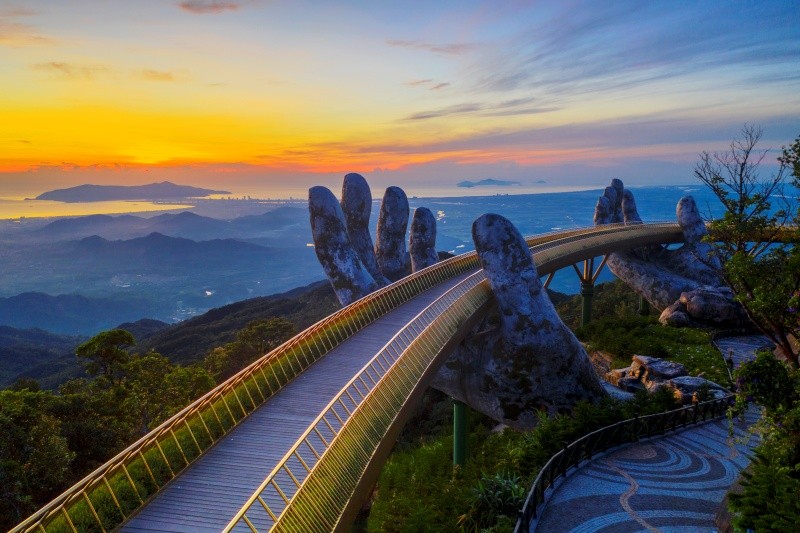 Another iconic destination in Da Nang is found inside Ba Na Hills, which is perfect to include in a day tour. The breathtaking Gold Bridge connects the cable cars to the theme park's gardens, and it's known for the gigantic hands made of wire mesh and fiberglass, which are designed to look like stone.
Linh Ung Pagoda
Location: Son Tra Peninsula, Tho Quang ward, Son Tra district, Da Nang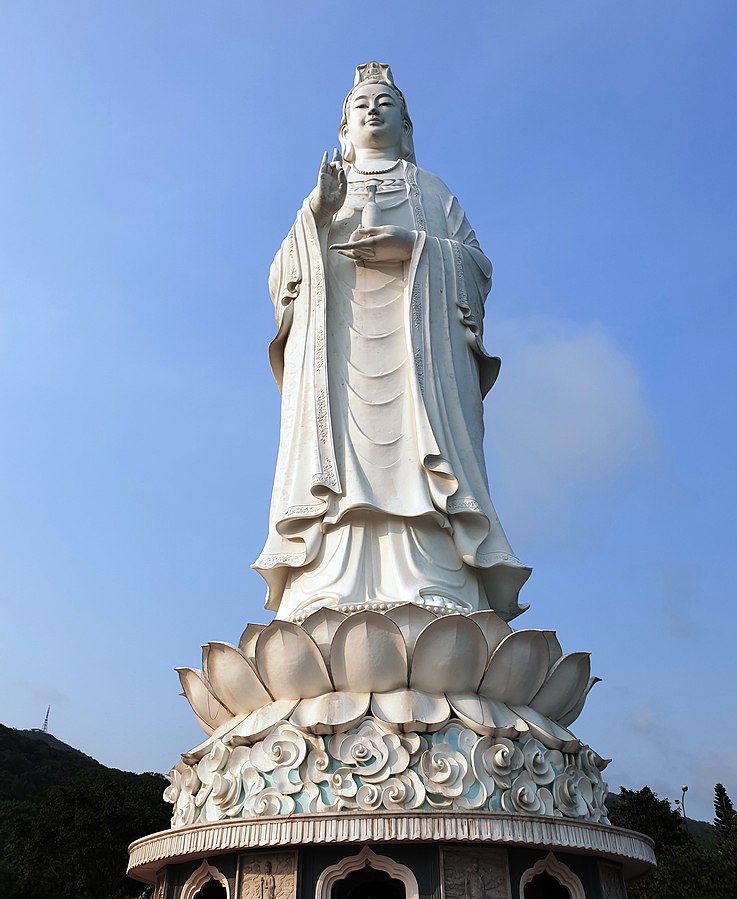 Located 639 meters above sea level, Linh Ung Pagoda is one of Da Nang's biggest attractions (quite literally). It's home to Vietnam's biggest Avalokitesvara Bodhisattva (Lady Buddha) statue at a towering 67 meters, which is equivalent to a 30-storey building. Inside are 17 floors with 21 Buddha statues on each floor.
There are three Linh Ung Pagodas in Da Nang and this pagoda in the Son Tra Peninsula has a total area of 20 hectares, giving home to a complex of buildings, gardens, and temples.
Marble Mountains
Location: 81 Huyen Tran Cong Chua, Hoa Hai, Ngu Hang Son, Da Nang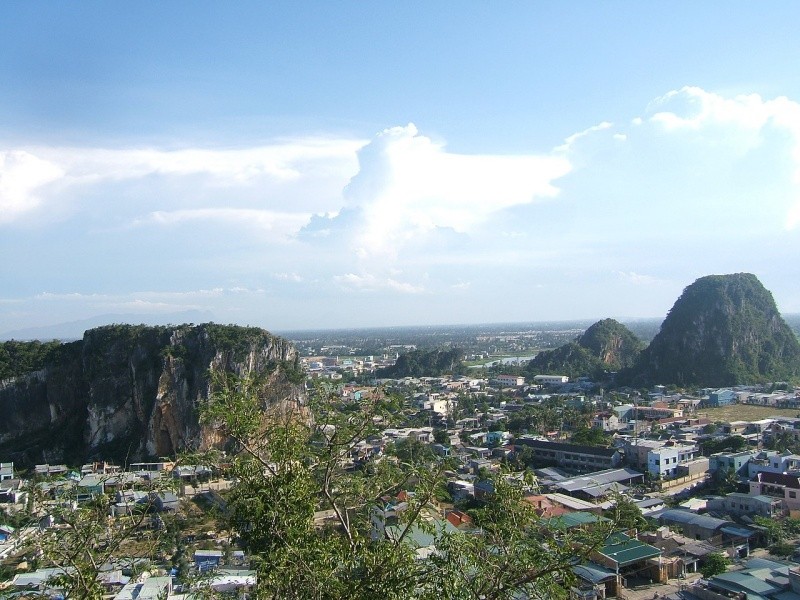 Want to explore ancient shrines? Also known as "Five Elements Mountains", the Marble Mountains comprise five marble and limestone hills home to tunnels and caves. These mountains represent Thuy (water), Moc (wood), Hoa (fire), Kim (metal), and tho (earth). There are plenty of Hindu and Buddhist caves here, allowing visitors to experience and explore solemn sanctuaries.  If you're feeling adventurous, you can hike the summit of Mount Thuy (water). Don't forget to wear appropriate hiking attire and come prepared!
Am Phu Cave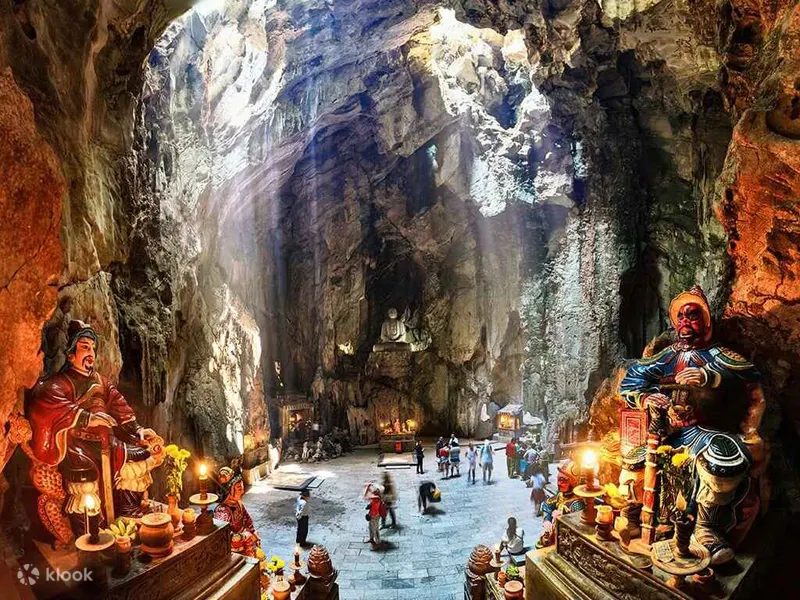 Would you dare enter hell? One of the many caves found in the Marble Mountains, Am Phu Cave is a recreation of a Buddhist Hell. It's located inside Mt. Tho's 400-year-old pagoda, Tham Thai, and showcases statues embedded in stone. It's an experience you have to prepare for, as you might get frightened by statues of demons, monsters, and crocodiles.
My Khe Beach
Location: Vo Nguyen Giap Street, Phuoc My Ward, Son Tra District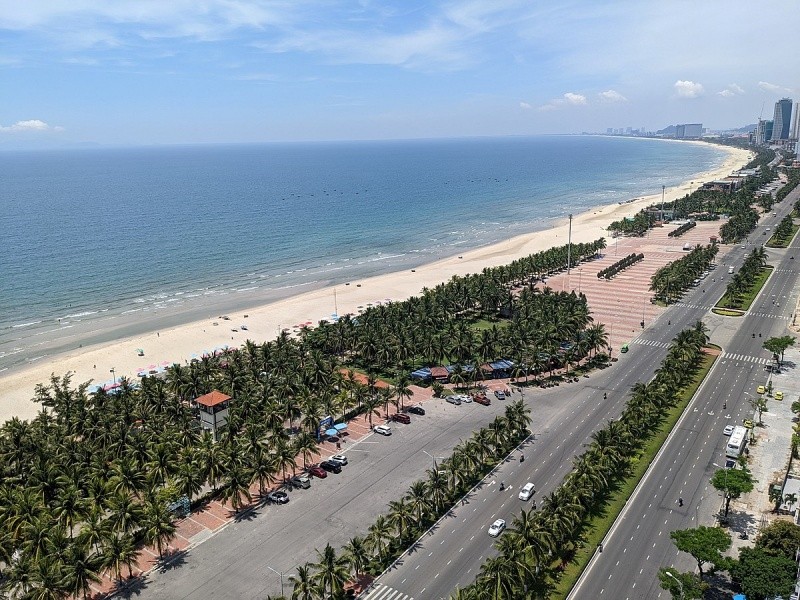 Da Nang doesn't just offer scenic mountains – the city is also known for its sandy beaches, with My Khe Beach being one of the most popular ones. Boasting white sand, towering palm trees, and crystal-clear waters, a day trip here is perfect for a dose of vitamin sea. If you're visiting from April to September, don't forget to add this to your itinerary.
Cham Museum of Sculpture
Location: No.02, 2 Tháng 9 Street, Binh Hien Ward, Hai Chau district, Da Nang
Museum lovers, we've got you covered. Home to the most extensive collection of Cham sculpture and artwork in the world, the Cham Museum of Sculpture is one of Vietnam's top museums. Built in 1915, this museum showcases 297 terracotta and stone sculptures made between the 7th and 15th centuries. These sculptures on display were collected from various Cham towers and temples across Central Vietnam.
Son Tra Peninsula
Location: Tho Quang, Son Tra, Da Nang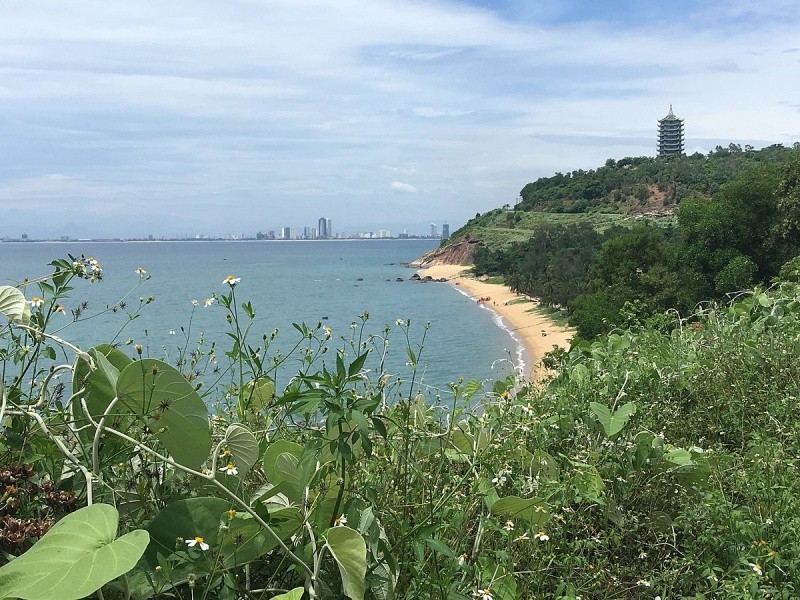 Located 693 meters above sea level, the Son Tra Peninsula overlooks the entire city of Da Nang and acts as a gigantic protection against storms. It's an ideal destination for a day trip as tourists have plenty of destinations to visit, including the gigantic Lady Buddha, Son Tra Nature Reserve where you can explore monkey paths, Son Tra View Tower, and Dong Dinh Museum: The Garden of Memory. Fun fact: This museum is the first private museum in Da Nang!
Xa Loi Buddhist Temple
Location: Linh Ung Pagoda, Hoang Sa, Tho Quang, Son Tra, Da Nang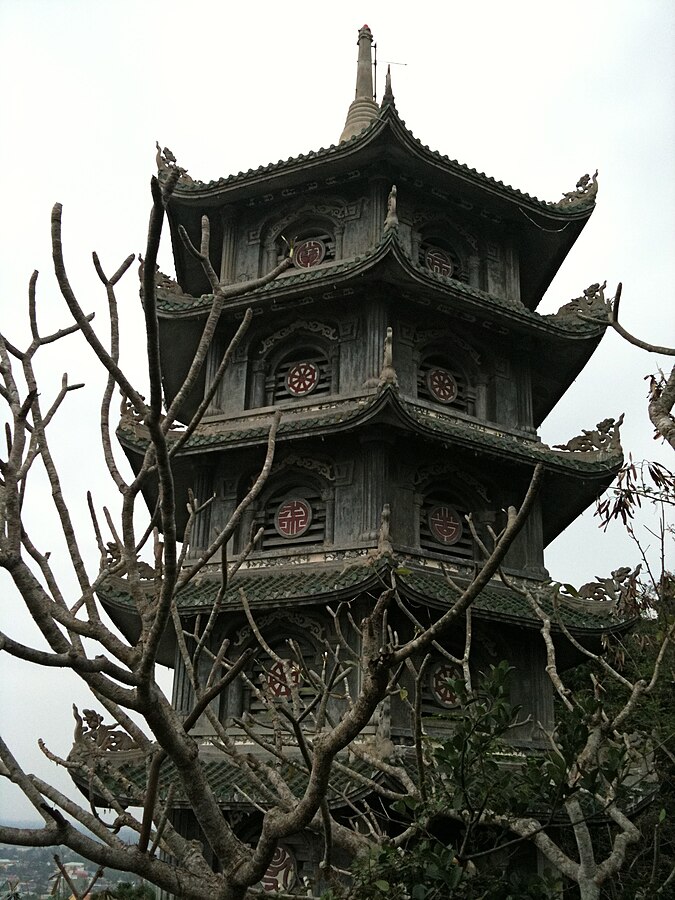 Nestled right inside Linh Ung Pagoda, the Xa Loi Buddhist Temple is known for the Xa Loi Tower. Built in 1997, this tower stands 28 meters with seven floors. You'll find 200 Arhat, Bodhisattva, and Buddha statues inside.
Sun World Asia Park
Location: 01 Phan Dang Luu St., Hai Chu District, Da Nang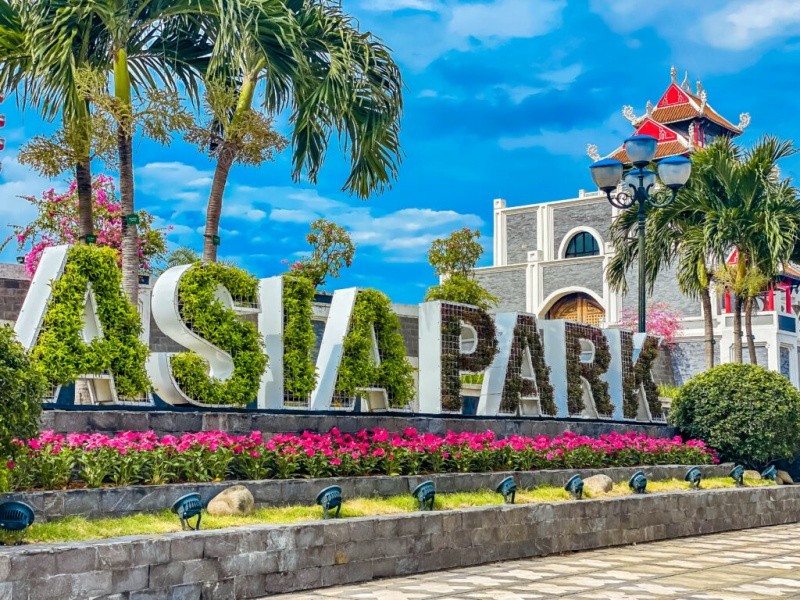 Perfect for families traveling with kids, Sun World Asia Park boasts 868,694 sqm of fun rides and entertainment that still feature Oriental culture. Talk about fun and learning! This modern outdoor park is divided into three zones: a cultural park showcasing cultural landmarks of 10 Asian countries, a modern outdoor park with thrilling rides, and the Sun Wheel.
Find more information here.
Starting December 7, 2023, CEB's Manila to Da Nang flights will operate thrice a week: every Tuesday, Thursday, and Saturday. The flight will depart Manila at 7:30 PM (PH time) and arrive at 9:30 PM (Vietnam time). The return flight from Da Nang to Manila will operate from 10:30 PM (Vietnam time) to 2:20 AM (PH time).
For UNESCO Addicts, Here are Heritage Sites to Visit in Vietnam
For UNESCO Addicts, Here are Heritage Sites to Visit in Vietnam
Joshua Berida | Dec 17, 2019
Looking for other places to explore? Join WindowSeat.ph's official Facebook community What's Your Trip PH for more recos!