When In Hanoi, Take a Trip to Breathtaking Trang An
Breathtaking views await.
by Cristina Morales | February 02, 2023
If you're planning a trip to Hanoi, a visit to the Trang An Scenic Landscape Complex is a must. This UNESCO World Heritage Site, located in Ninh Binh Province (just an hour or two away from Hanoi), is comprised of densely forested karst hills and limestone cliffs, as well as nine caves with beautiful interiors. It's no wonder why it's been nicknamed the "Halong Bay on Land".
One great way to experience this stunning area is on a guided day tour from Hanoi. With a knowledgeable local guide, you can explore the complex's caves and waterways in a sampan boat, take part in activities such as bamboo rafting and cycling, learn about the area's historical sites, and visit nearby Bai Dinh Pagoda – one of the largest Buddhist temples in Vietnam.
Trang An Day Trip Itinerary
Here's what you can expect from a typical day trip to Trang An:
Bai Dinh Pagoda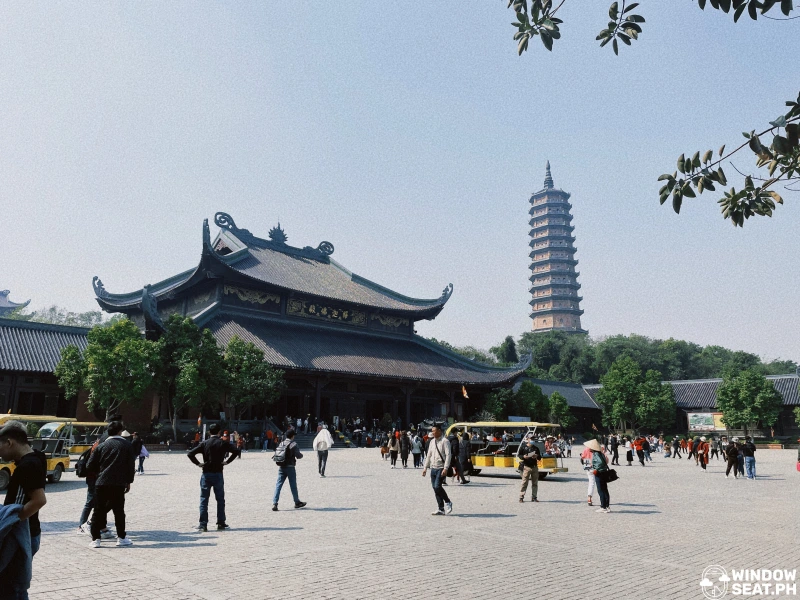 Bai Dinh Pagoda is one of the largest Buddhist complexes in Vietnam. The stunning views and unique architecture make it an ideal destination for anyone looking to explore Vietnamese culture and spirituality. Not only does the pagoda provide visitors with a tranquil atmosphere for reflection, but its sheer scale is also noteworthy — it houses the largest bronze Buddha statue in Southeast Asia and is surrounded by hundreds of smaller statues.
Additionally, its 500 Arhats Hall holds unique sculptures that depict the disciples of the historical Buddha — making it a great spot for photography enthusiasts. Plus, Bai Dinh Pagoda also offers plenty of opportunities to learn about Buddhist culture; monks regularly lead tours and classes on meditation, Chinese calligraphy and other spiritual practices.
Trang An sampan boat ride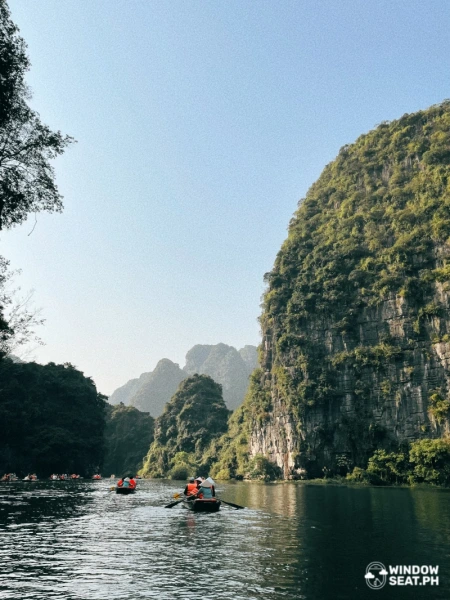 Explore the scenic waterways of Trang An on a traditional sampan boat, which is rowed by an experienced local sailor. The trip takes you through several caves with stunning interiors and gives you the opportunity to spot wildlife such as monkeys and cormorants. As you travel further, be sure to admire the vast array of limestone karsts dotting the waterways. Be prepared to get up close and personal with nature by passing through narrow canals, exploring mysterious grottoes, and getting a firsthand look at the local way of life. Make sure to bring your camera so you can capture every moment of this memorable boat ride!
Hang Mua Peak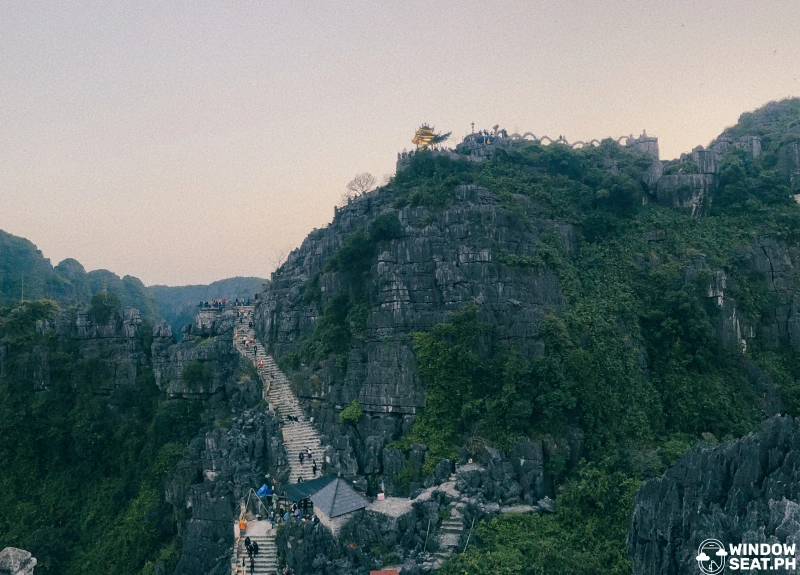 Visiting Hang Mua Peak is the perfect way to take in the natural beauty of Vietnam. At 486 meters above sea level, it offers a panoramic view of Ninh Binh province and the surrounding areas, with spectacular scenery that will take your breath away. The summit also provides a stunning backdrop for photos, making it an ideal destination for travelers and photographers alike.
If you're looking for some adventure, Hang Mua Peak is the perfect place to get your adrenaline pumping. The mountain features 500 steps that winds up the peak, all the way to its highest point. It's an exciting challenge and one that will give you memories to last a lifetime!
How much is a day trip to Trang An?
The cost of a day trip to Trang An typically ranges from $30 to $50, depending on the size of your group. The price usually includes transportation from Hanoi, entrance fees, and lunch.
How to book a day trip to Trang An
To book a day trip to Trang An, you can either contact a local tour operator or make your own arrangements. Your hotel should be able to provide you with recommendations or help you book a tour. You can also book online via providers like Klook or visit the local tourist office for information on tours and prices.
If you decide to book with an operator, be sure to ask about the itinerary and cost of the trip before making a booking.
Things to Do in Ninh Binh, Vietnam: Rolling Hills, Buddhist Temples, and More
Things to Do in Ninh Binh, Vietnam: Rolling Hills, Buddhist Temples, and More
Joshua Berida | Dec 07, 2019
Other activities in Trang An
If you have time to spare, you can stay in Ninh Binh (Trang An's province) for a day or two (or even longer) to explore other attractions such as Tam Coc Boat Tour, Mua Caves, and the Bich Dong Pagoda. To get a better understanding of the culture and the sights, it's always a good idea to hire a local guide, whatever your activity.
Bamboo rafting
For a more hands-on experience, try bamboo rafting. You'll be taken upriver on a bamboo raft and then pushed back to the starting point by the strong current. It's a great way to get a better view of the karst landscape!
Cycling
If you'd like to explore Trang An at your own pace, cycling is the perfect option. You can rent bicycles from the entrance of the complex and cycle through rice paddies, between limestone hills, and around the caves.
Visit a local village
Take the time to explore a local Vietnamese village and learn more about their culture and traditions. Meet some of the locals and find out what daily life is like in this rural part of Vietnam.
Picnic lunch
After spending the morning exploring, sit down with your guide to enjoy a delicious picnic lunch prepared by local cooks
Tips for a trip to Trang An
Go on a weekday to avoid crowds.
Wear comfy shoes and bring SPF and a sun hat. Some tour groups lend hats, but not all tour groups do this.
If you'd like to take photos without your life vest, ask your boatman if you can stop somewhere so you can maneuver safely.
Get a tourist SIM card so you can easily communicate with Google translate.
Tip your boatman. The Trang An boat ride takes two-three hours, so it's hard work!
A trip to Trang An is the perfect way to escape Hanoi's hustle and bustle and take in the beauty of Vietnam's northern countryside. With its stunning landscapes, ancient temples, and unique activities, it's sure to be a memorable experience!
Looking for other places to explore? Join WindowSeat.ph's official Facebook community What's Your Trip PH for more recos!