All the New Things Exclusive to Shanghai Disneyland That Got Us Even More Excited
The wait is finally over.
by Gene Loves Acosta | June 22, 2016
The long-awaited Shanghai Disney Resort just recently opened its gates to the public and aside from the six themed lands, the Disneytown, the Wishing Star Park recreational area and the two hotels – one of which is Toy Story themed – what excites us the most is how it features a number of firsts!
1. It has Disney's tallest, largest, and most interactive castle to date.
The Enchanted Storybook Castle in Shanghai is the only Disney theme park castle dedicated to all the Princesses (and you can rub elbows with royalty during their character greeting events, too!) The cool part is that it will also feature a boat ride attraction in a secret underground chamber, as well as the "Once Upon a Time" Adventure that'll give guests an interactive experience of Snow White's story. Kids will also love the Bibbidi Bobbidi Boutique where they can have a Disney Princess makeover with their very own "Fairy Godmother in Training".
2. It has the longest parade route than any Disney theme park.
Your wish has been granted! In Disneyland Shanghai, you can now enjoy whimsical musical performances and colorful floats with pixie-dust infused lights longer than any Disney park in the world. Mickey's Storybook Express, which is the daytime parade route, will stretch across the 1.16-square-kilometer theme park.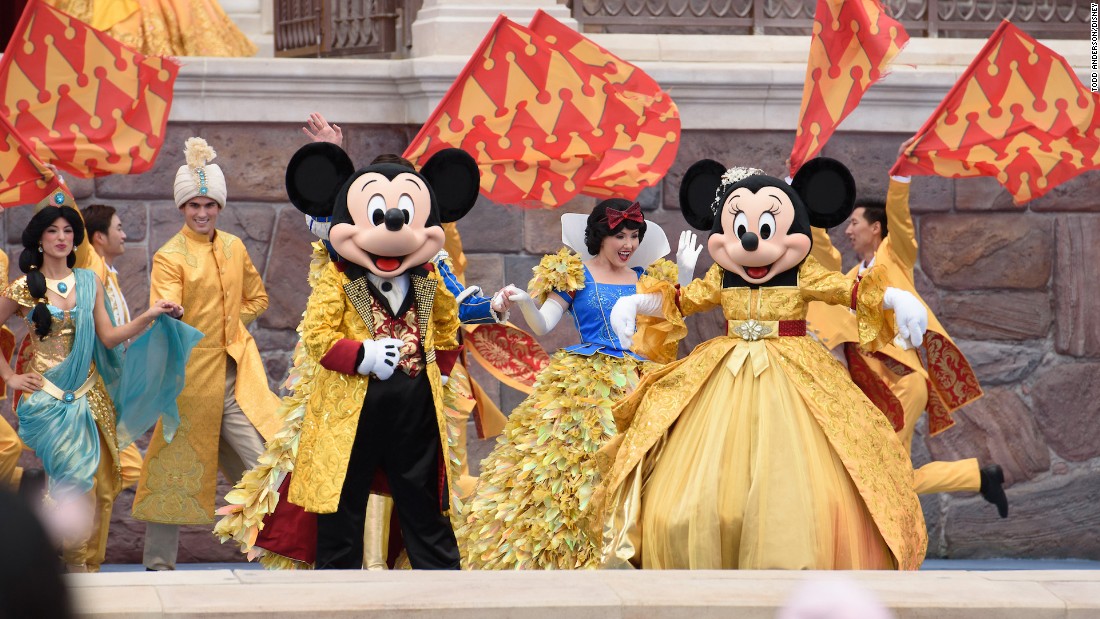 3. It's the first time in Disney park's history that the main entrance will be Mickey Avenue, the hometown of Mickey Mouse and his pals.
There's also going to be a Steamboat Mickey fountain which is a tribute to the 1928 animated short film created by Walt Disney, the same film that introduced the well-loved Mickey Mouse to the world.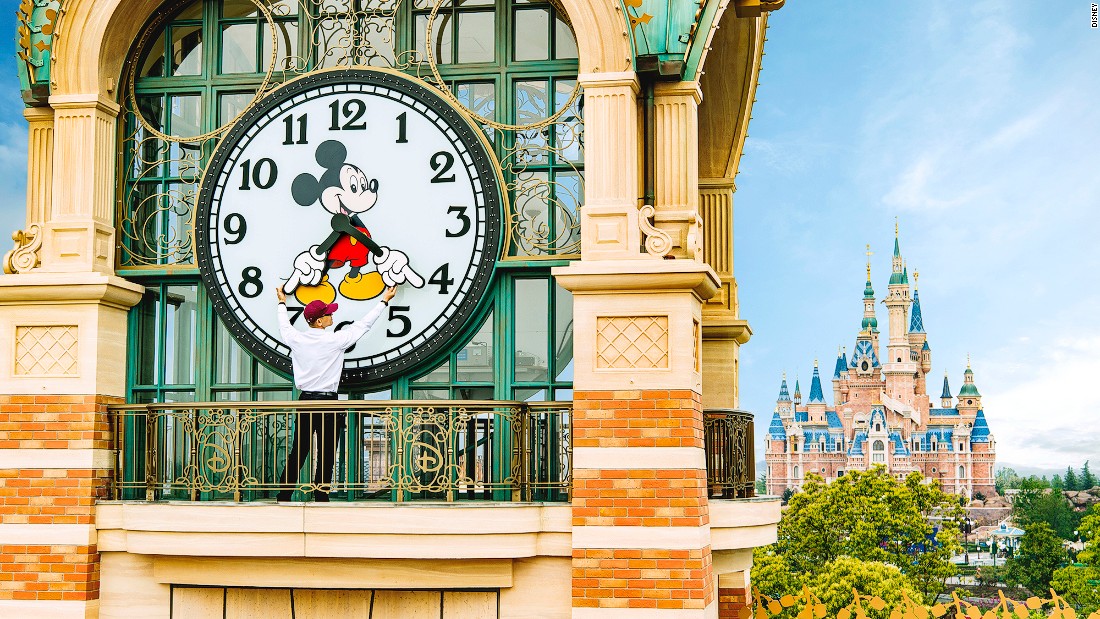 4. It has Treasure Cove, which is the first pirate-themed land in a Disney Park.
Ahoy! Now you can join Captain Jack's adventure as Shanghai Disney recreates the pirate world with breathtaking scenes and lively battles through a controlled boat system (They traded in the typical boats for high-tech ones so the experience is more realistic!) There's also going to be an exciting stage production titled "Eye of the Storm: Captain Jack's Stunt Spectacular" promising stunning visual effects that will amaze both kids and the young at heart.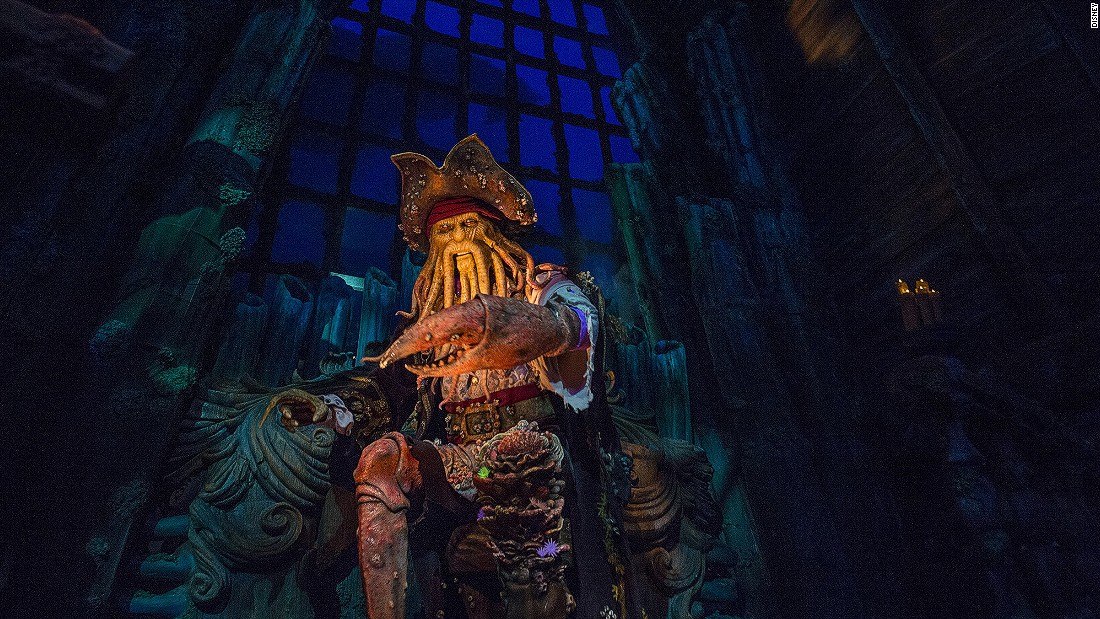 5. The Adventure Aisle was especially designed for Shanghai Disneyland.
This part features the Camp Discovery, which will allow you to blaze your own trails while looking for ancient relics; the Roaring Rapids, where you'll be taken on a thrilling raft adventure while encountering mysterious creatures; and the Soaring Over the Horizon, which will give you a scenic tour of the most iconic landmarks in the world while aboard an exhilarating flight.
6. The Alice in Wonderland Maze is the first attraction featuring the live-action tale of Tim Burton's story.
Are you ready for an epic tea party? Here you'll be surrounded with huge blooms, giant hedges and hidden delights around every corner. You can enter the maze through one of three doors leading to different routes (but each with dreamy landscape) where Alice and her friends are waiting.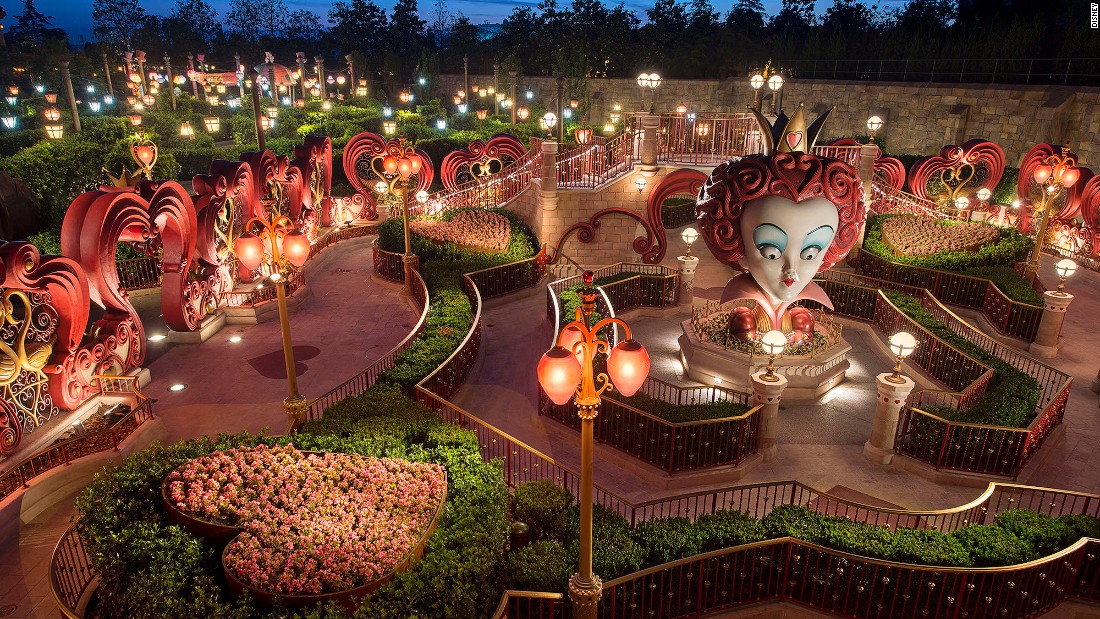 7. TRON Lightcycle Power Run makes a global debut at Shanghai Disneyland.
It's the first time a Disney Park has Lightcycles, the two-wheeled vehicles that will take you inside and out on a roller coaster-like attraction – complete with storytelling.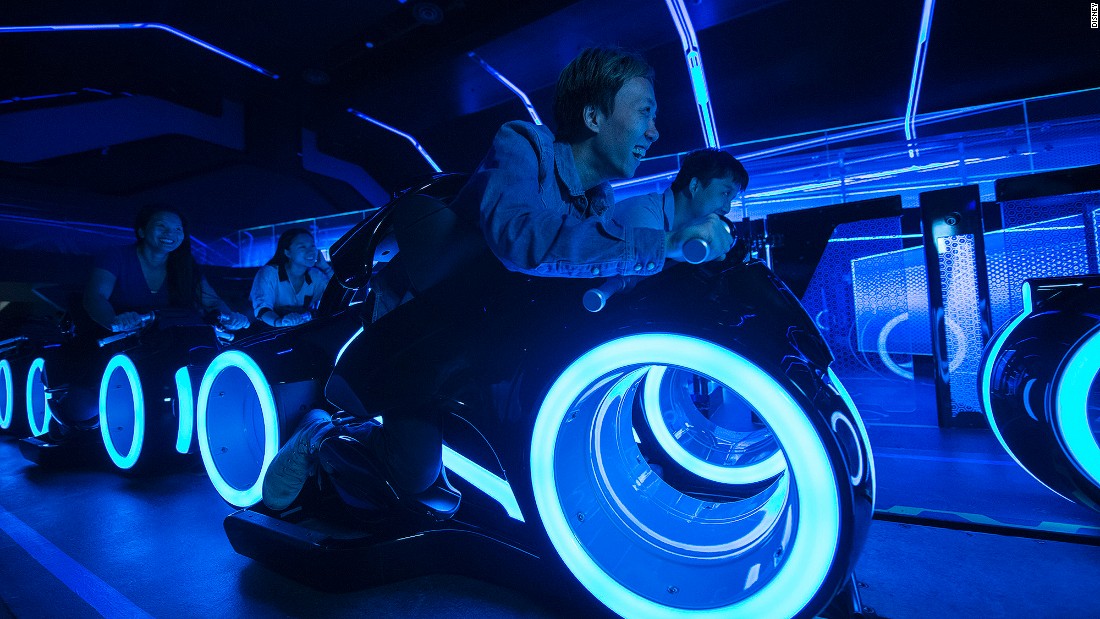 8. And lastly, you can have your name embroidered in either Chinese or English on Mickey Mouse ear hats.

Guests can purchase their eats at the Whistle Stop Shop!
Watch the spectacular opening event below:
Which attraction are you most excited about?