Add This "Game of Thrones" Hotel to Your Bucket List for This Year
Winter is here.
by Desiree Pore | January 12, 2018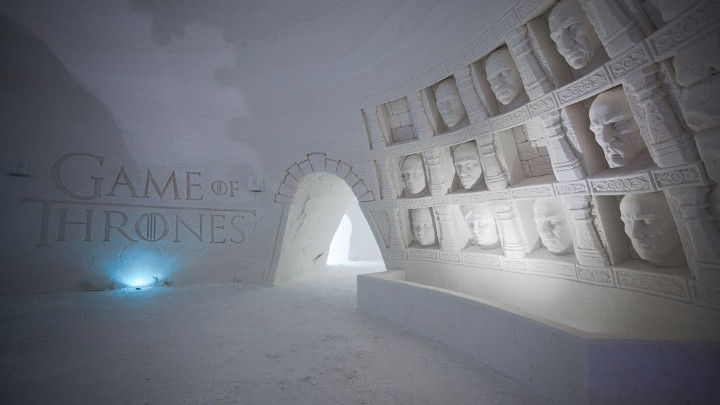 HBO announced recently that the worldwide phenomenon Game of Thrones won't be back until 2019 for its eighth and final season, much to the dismay of its dedicated fans. But, almost as if to make up for the year-long wait, fans may visit this Game of Thrones-themed hotel which just opened in Finland this year.
Teaming up with HBO Nordic, Lapland Hotels SnowVillage is a haven for lovers of the series. The 20,000-square foot hotel is made up of 20 million kilograms of snow, and 350,000 kilograms of ice.
The hotel has 24 rooms, each with a unique GoT-inspired sculpture; with 10 suites available for overnight stay.