Google Earth Lets You Go on Sightseeing Tours Across the Globe Without You Leaving Your Home
All you have to do is click.
by Therese Aseoche | April 20, 2017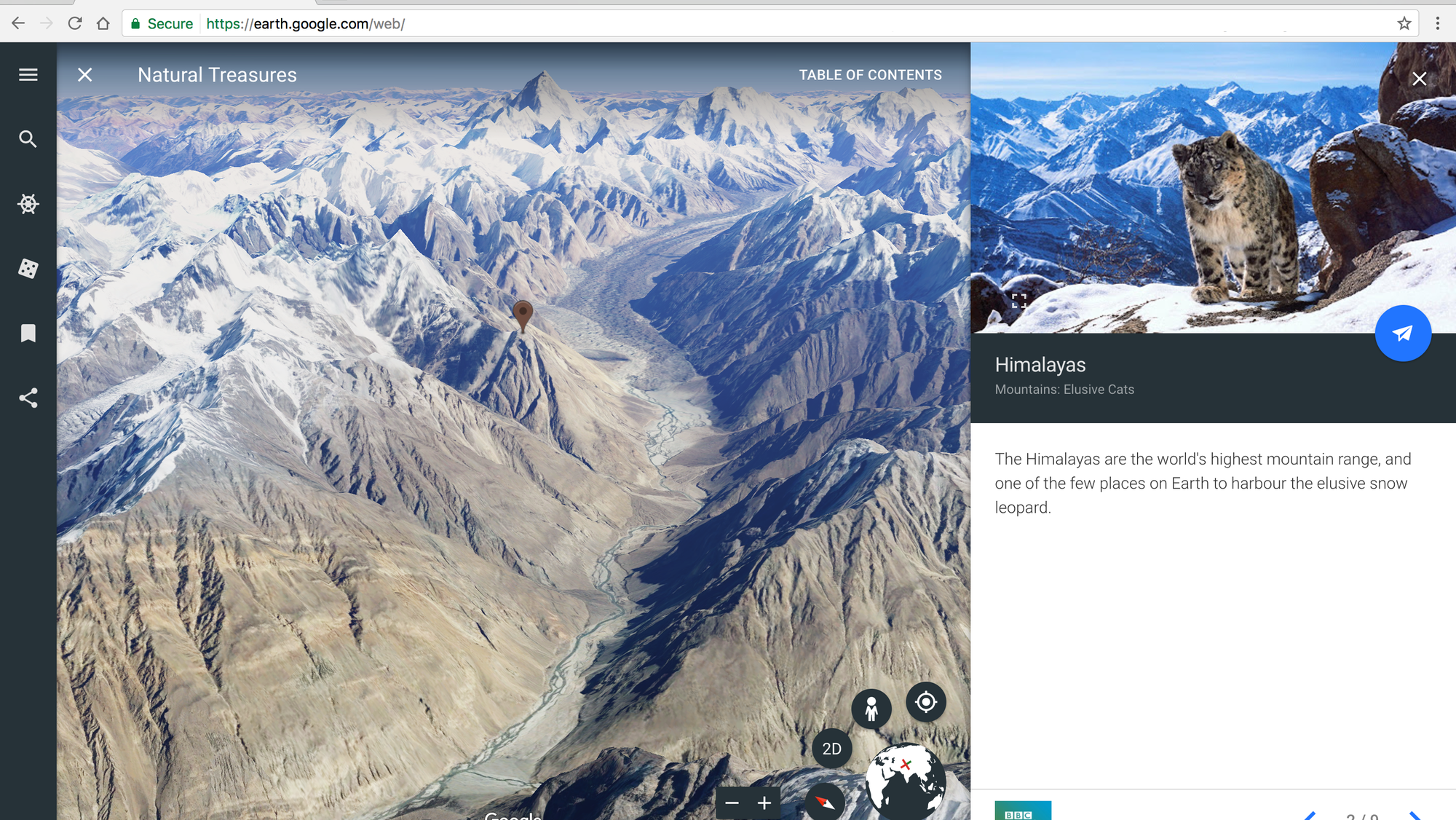 Google Earth has always been there for us to explore the world through our computer screens, but its new virtual travel tool, Voyager, enables us to do so in a more informative and fun way.
Voyager offers a number of exciting and unusual themed tours complete with trivia and interactive exploration. With a click of the mouse, you can explore well-loved cities like Tokyo and Paris, visit all of Ernest Hemmingway's hangout spots, view the eclectic outdoor art around the United States, or even meet all the female Muppets from around the world!
Currently, there are around 50 virtual tours to experience, but it'll be updated with new and more exciting journeys through time. Certain tours also have suggested "itineraries" for you to choose from to help you plan your future trips (i.e. "48 Hours in Tokyo," "NYC with Kids").
You can also send virtual postcards of a certain location to friends and family members to either relive a memory of a previous travel or to hype them up for a future one.
Another interesting feature in Voyager is the "I'm Feeling Lucky" option which, upon clicking it, will transport you to random places and attractions you might have never heard of before. "Knowledge Cards" will supply you with enough information about the locations as well.
There's a lot to expect from Voyager in its continuous development in the next few months, but for now, you can fuel your wanderlust in the comfort of wherever you're seated and start your virtual journey here!
Have you tried Google Earth's Voyager yet? Tell us your experience in the comments below!