8 Heritage Tours That Make Learning History Fun
Explore the Philippines' rich cultural history this summer.
by Andy Flores | April 17, 2017
[row] [whole buffer="0″]
There's something magical about taking a step back in time through experiencing what's left of the yesteryear. Be it walking into a centuries-old structure that has withstood nature's fury and the wrath of war or having a taste of a recipe that's been handed down from one generation to another, getting in touch with a piece of history has always been beyond fascinating. Even more so if you're in the company of locals, fellow history buffs, and a knowledgeable guide.
As National Heritage Month draws closer, we list down eight tours you can join this summer that will make revisiting history even more interesting:
[/whole] [/row] [row] [whole buffer="0″]
1. Royal Postal Heritage Guided Tour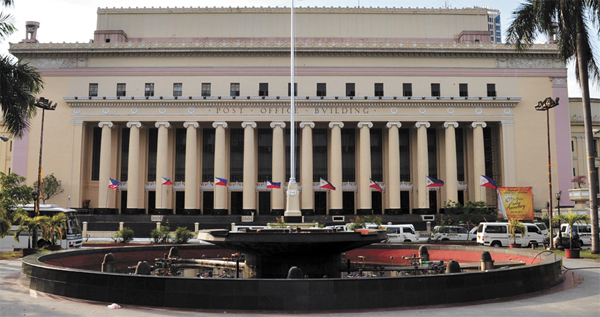 If you've always wanted to explore the hollowed rooms and halls of the Manila Metropolitan Theater or find out more about one of the capital city's most popular neo-classical buildings that is the Manila Main Post Office, this tour is for you.
A collective effort between the Filipinas Stamp Collectors' Club and Apo Philatelic Club, with the help of Philpost, Museo ng Maynila, and various organizations that aim to preserve the beauty of Manila and educate people about the city's glorious past, the Royal Postal Heritage Guided Tour was created to provide free walking tours to promote local tourism and raise awareness of historical places within Manila.
This tour is scheduled every first and third Sunday of the month, with an itinerary that varies from time to time, depending on the availability of the places and guides.
To find out more, visit their official Facebook page.
2. Old Manila Walks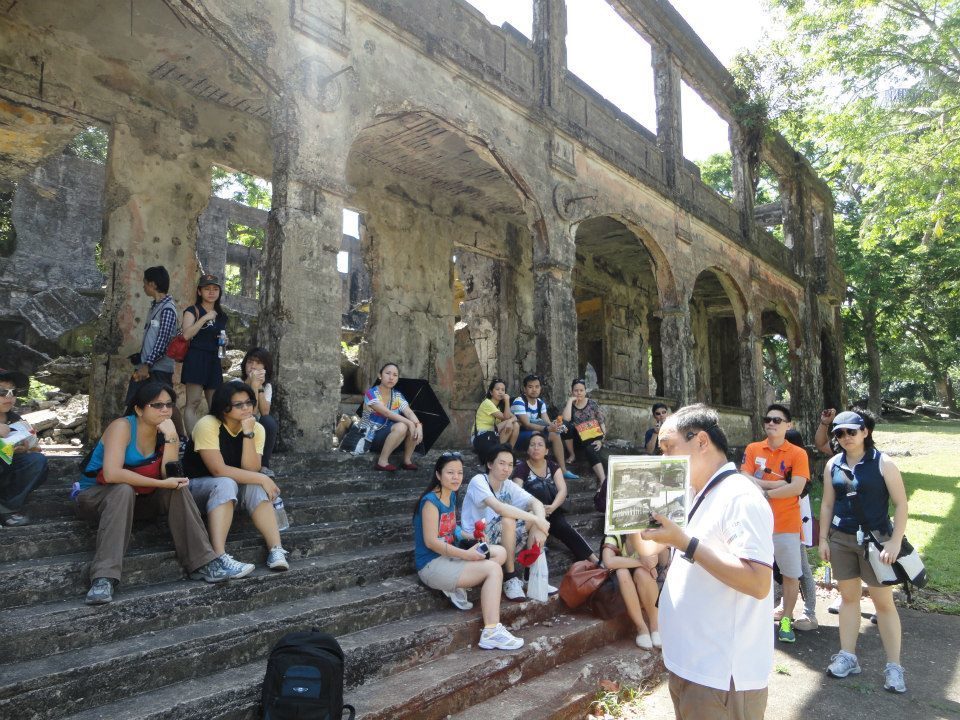 The City of Manila is best explored on foot. Such is the belief of the minds behind Old Manila Walks, a fun-loving group that organizes themed walking tours around Manila.
Currently, Old Manila Walks hosts six interactive courses: "Halo-Halo" takes you on a half-a-day's tour featuring a good mix of Manila's best sights; "Intramuros" gives you a glimpse of the walled quarter's rich history; "Binondo" is for foodies who wish to indulge in the world's oldest China Town's specialties and vibrant past; "San Miguel" is for anyone who wishes to sneak a peek inside the Malacañang Palace; "FEU" gives art-loving day trippers the opportunity to rediscover masterpieces by National Artists; and "Chinese Cemetery" allows anyone who admires unique architecture to dig into the history of Manila's most flamboyant cemetery.
Learn more about Old Manila walks by visiting their official website.
3. Bambike Ecotours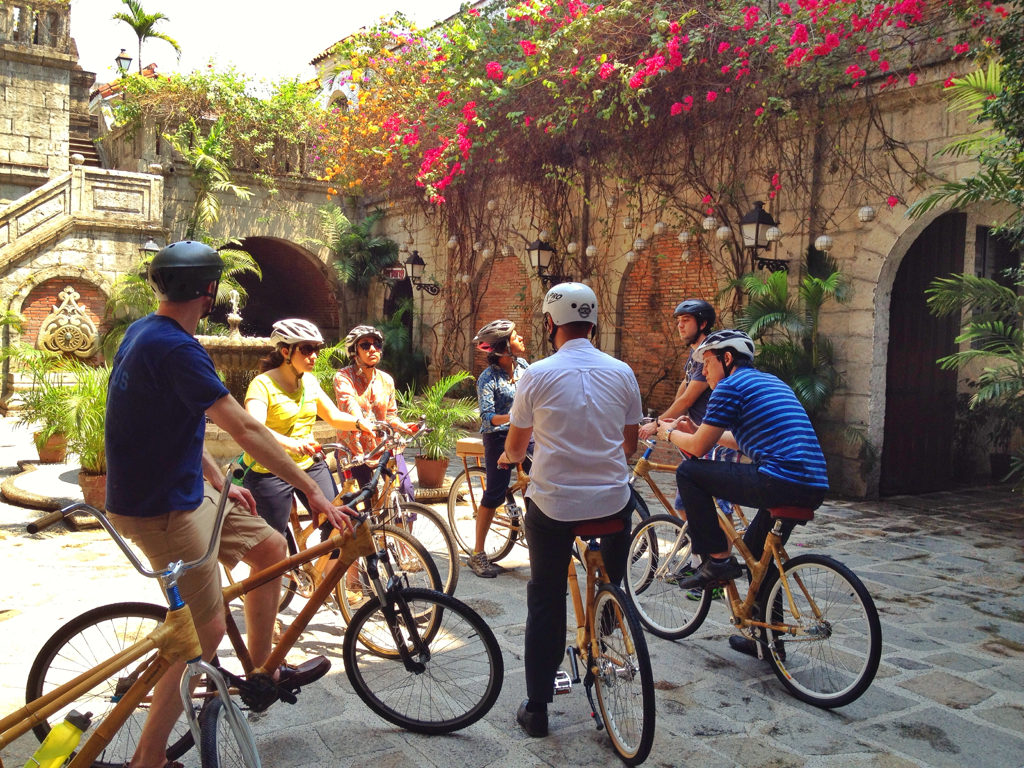 A cross between eco-tourism and philanthropy, Bambike Ecotours is a socially and environmentally-conscious way to explore the walled city of Intramuros.
During the 2.5-hour tour, you'll be cycling down Intramuros' cobblestone streets on a bamboo bike handcrafted by Gawad Kalinga villagers alongside fellow cyclers and your tour guide. Your itinerary will include Intramuros' most popular attractions, such as San Agustin Church, Fort Santiago, and Plaza Roma. With an enjoyable tour platform and loads of fun historical facts to learn, taking a tour with Bambike Ecotours proves to be an ideal activity for friends, family, and even couples.
Check out their official website to book a tour now.
4. Kawit, Cavite Heritage Tour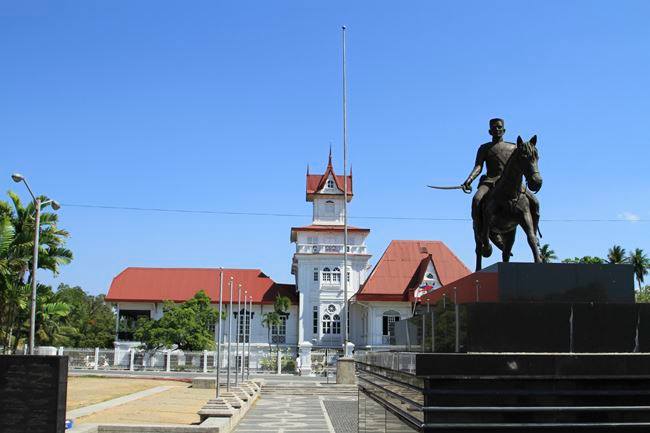 Let us head on over to one of Southern Luzon's historic gems, Kawit, Cavite — also tagged as the "Cradle of Philippine Independence."
The best tour you can take to find out more about this municipality's revolutionary past is the Kawit, Cavite Heritage Tour. It is offered by Cavite el Viejo Heritage Tourism Association (CVHTA) in partnership with Fundación Santiago, a not-for-profit organization that aims to promote and sustain historical awareness and contribute to national development.
In this tour, you will be led by a local volunteer tour guide from CVHTA around Kawit's most treasured heritage sites, including the Emilio Aguinaldo Shrine and Museum (where the Philippine flag we know today was first waved, marking the the country's independence from Spain), Freedom Park, and St. Mary Magdalene Church among others. You will also be given the chance to see how Kawit's prized products like the itak and bolo as well as rock salt (if in season) are made.
To book a tour, call 09275160941 or visit CVHTA's official Facebook page for more info.
[/whole] [/row]