How to Eat Escargot in France
It seems daunting, yes.
by Shen Mascariñas | August 25, 2015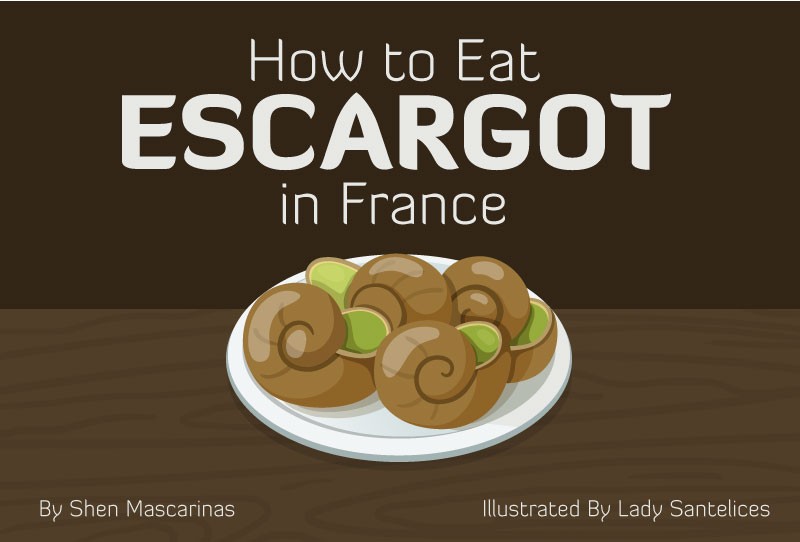 As much as you and your budget can, it's absolutely necessary that you activate all your senses upon all the places and experiences offered by your destination. See the art of its museums, hear its local music, touch its gardens' flowers, smell the breeze of its environment, and taste its local cuisine. The same goes with things from your destination that scare you or make you uncomfortable. This is how you make the most out of your trip.
Most Filipinos visit France to see the Eiffel Tower, to watch an opera, window shop along Champs Elysees, and eat authentic baguettes. How many actually try escargot when already in France though? Very few. How many go to France excited to eat escargot? Even fewer.
When you put the thought of snails crawling in your garden aside, escargot is really a tasty appetizer. It resembles the texture of mussels and is usually flavored with garlic butter. It's something you must try while you're in France, and unless you want to get stares and gasps, you must eat escargot as how the locals would.
Coming from a nation that's accustomed to using just two eating utensils, the table setting in a fine dining restaurant in France might be a bit intimidating. It gets even more complicated when you order Escargot, so here's a heads up of what it might look like: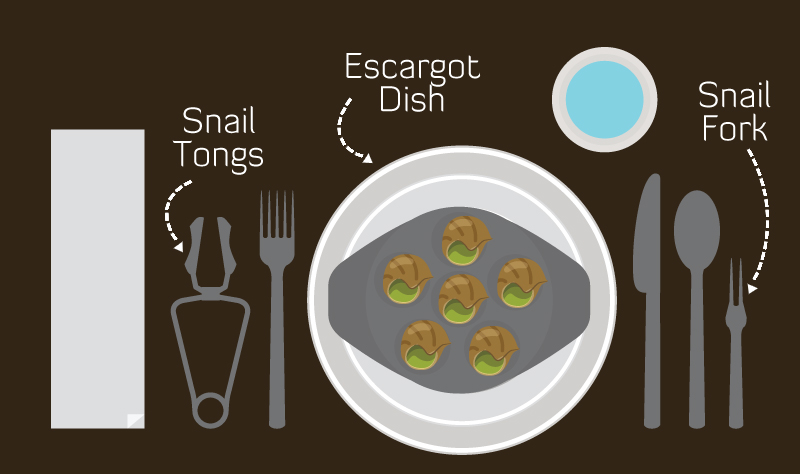 In France, eating escargot with your hands is frowned upon. You're expected to use the snail tongs and the snail fork provided. In the unlikely event that there are no snail tongs, hold the escargot with a napkin-covered hand, but still use the snail fork. The details: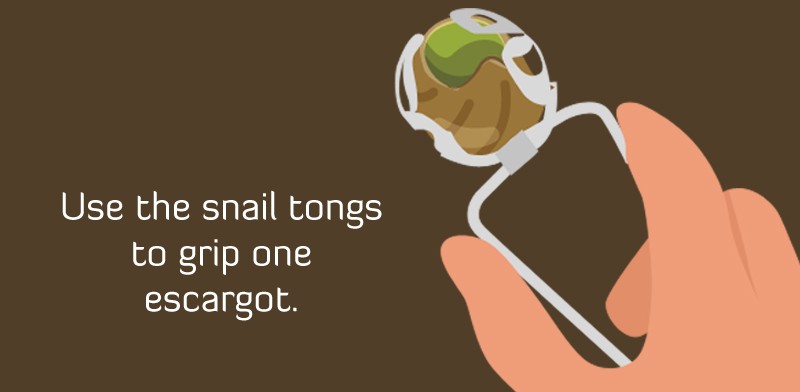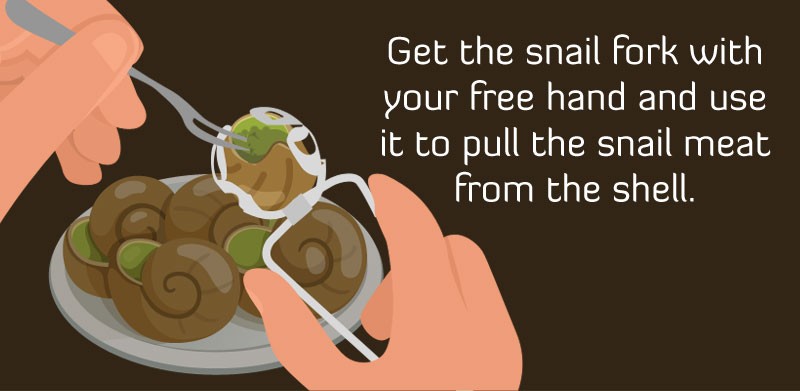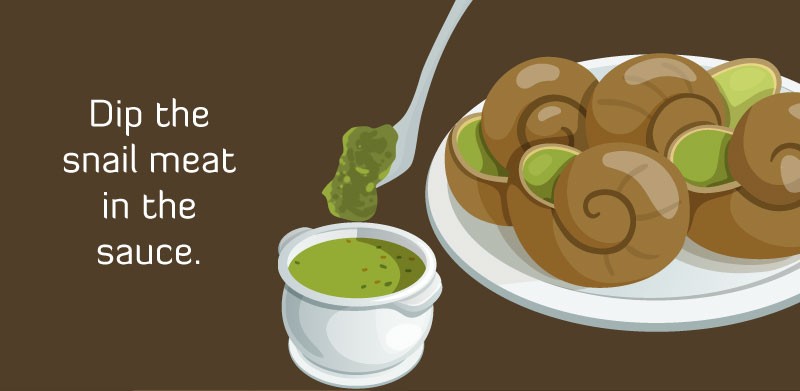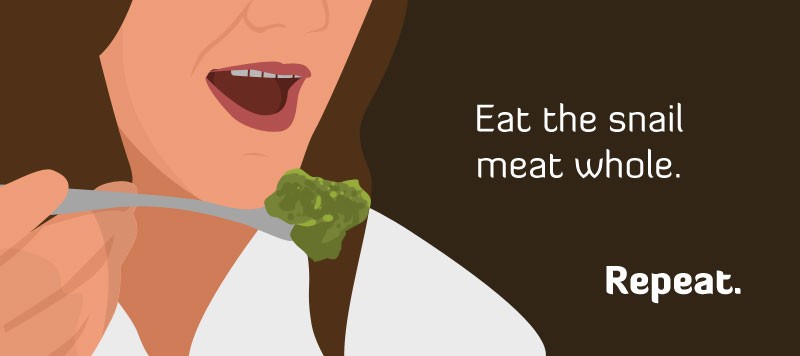 First assumptions about cooked snails and fancy table settings may have made eating escargot a very daunting task, but it's actually simple and pretty enjoyable.
Go ahead and try it. You'll feel more like a local as soon as you do! Bon appetit!