When in Thailand: 7 Important Temple Etiquette for Tourists
Come prepared and don't forget to read the rules.
by Ina Louise Manto | January 20, 2023
Aside from its mouth-watering dishes, nightlife, and cheap shopping spots, Thailand is rich in culture. Up to 95 percent of the population is Buddhist, and you wouldn't have the complete cultural experience without paying a visit to temples or wat. Bangkok alone is home to must-visit temples such as Wat Pho and Temple of Dawn. Just like other religious destinations around the globe, you must come prepared when you visit. Here's a quick list of important temple etiquette to follow and be aware of in Thailand:
Wear appropriate clothing
View this post on Instagram
You'd want to wear your best OOTD when visiting temples for good-looking snaps, but make sure that they're still appropriate. Make sure your shoulders are covered; wear a shirt with sleeves and avoid wearing tank tops, vests, and off-shoulder tops.
For your bottoms, avoid wearing shorts, short skirts, ripped jeans, or leggings. Pants and long skirts are allowed. If you want a comfier fit, get yourself a pair of sarong pants, which usually come in various prints. These are also good pasalubong!
If you don't have the appropriate clothes, some temples will let you borrow or rent robes or scarves to make sure you follow the dress code.
Take off your shoes
This isn't a new practice since Pinoys usually don't wear footwear inside the house. Don't worry about losing your footwear, since there are shelves outside. You can keep wearing your socks when inside.
The same rule applies to other accessories such as hats and sunglasses. Take them off and keep them inside your bag.
Don't step on the threshold
Be mindful of where you're stepping when entering a shrine. Most tourists usually step on the threshold, which is actually bad. It's considered disrespectful and is believed to bring bad luck.
Take photos discreetly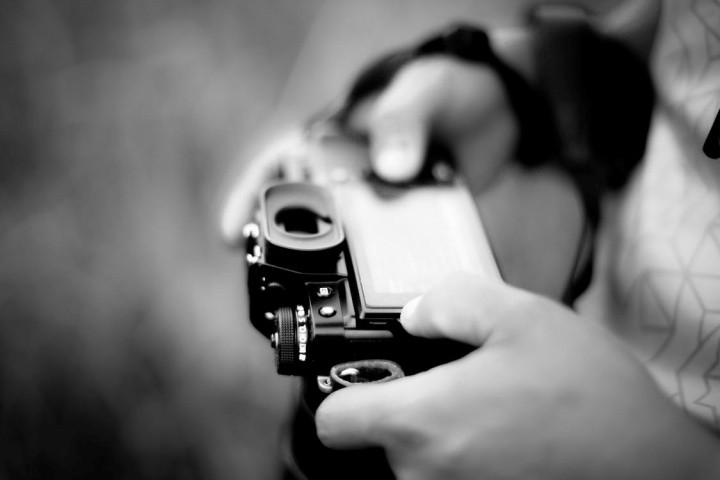 Sure, you'd want to take lots of photos inside temples, but do it discreetly. Don't use flash photography and don't take photos of strangers or when a ritual or ceremony is taking place. Be mindful of photography rules as well, since some temples may not allow them. Reading is key!
Keep your hands to yourself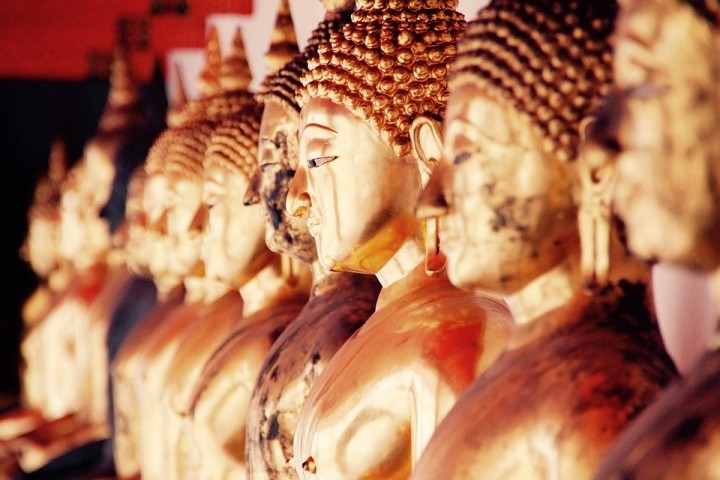 Save the fun poses for another location and be respectful. Avoid touching statues or worse, climbing them because ~you just have to do it for the gram~. You're at a place of worship and you don't want to disrupt the peace inside temples. You can still take photos but keep your distance.
Do not point with your finger or feet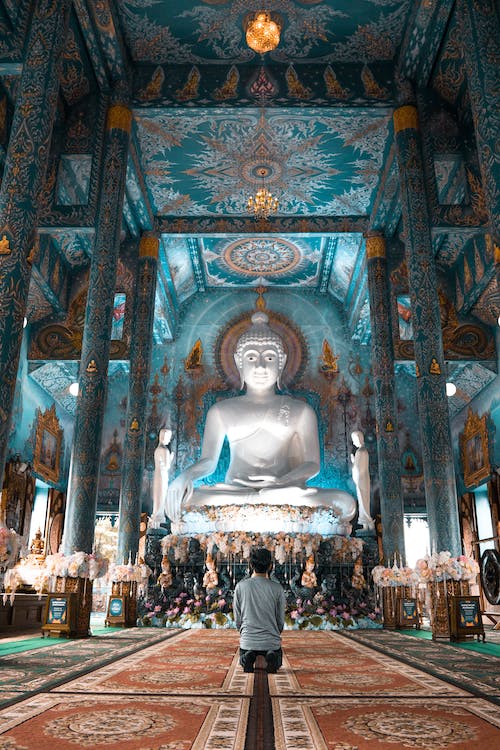 Pointing with your index finger is usually okay when you want to show something beautiful or interesting, but don't do it inside temples as it's disrespectful. Instead, use your hand with your palm side up when pertaining to Buddhas or images.
When talking to a monk, sit lower than them and do not sit on chairs reserved for them. If you're going to sit, observe a kneeling position with your toes facing backward.
Observe silence
View this post on Instagram
You might get too excited over beautiful temple architecture and images, but make sure not to be too loud. Remember that temples are sacred places and people go there to pray, contemplate, and pay respect, so you should do the same. Leave the loud discussions for when you finish your visit.
A First-Timer's Guide to Japan Etiquette: 8 Things You Shouldn't Do in Japan as a Tourist
A First-Timer's Guide to Japan Etiquette: 8 Things You Shouldn't Do in Japan as a Tourist
Edgardo Toledo | Jan 17, 2023
Looking for other places to explore? Join WindowSeat.ph's official Facebook community What's Your Trip PH for more recos!