S'Wonderful: What to Expect at the 'Intimate Audrey' Exhibition in Manila
It's the exhibit's first stop in Asia!
by Cristina Morales | August 04, 2023
Audrey Hepburn, a name synonymous with grace, charm, and timeless style, has left an indelible mark on the world. And her legacy extends beyond the silver screen, reaching into the realms of humanitarian work and fashion. Now, Filipino fans have the opportunity to delve deeper into her fascinating life with the "Intimate Audrey" exhibition in Metro Manila. This unique exhibit offers an unprecedented glimpse into the personal and professional life of this legendary figure, from her early beginnings to her later years advocating for human rights. As it makes its debut in Asia, this exhibition promises to be a treasure trove for all Audrey Hepburn enthusiasts, allowing them to discover new facets of her life and work. Here's what you can expect.
A loving tribute
"Intimate Audrey" is a one-of-a-kind exhibition lovingly curated by Sean Hepburn Ferrer, Audrey Hepburn's son, in celebration of what would have been her 90th birthday.
Historical journeys
The exhibition was initially mounted in Brussels, Hepburn's birthplace, and has since traveled to her home country of the Netherlands, specifically Amsterdam, where she spent the war years.
First in Asia
In partnership with FashX and SM Supermalls, the Philippines is the exhibition's first stop in Asia.
S'Wonderful: What to Expect at the 'Intimate Audrey' Exhibition in Manila
S'Wonderful: What to Expect at the 'Intimate Audrey' Exhibition in Manila
Cristina Morales | Aug 04, 2023
An extensive collection
The exhibition boasts an impressive collection of over 800 personal items, including photographs, memorabilia, dresses, and accessories. It also unveils her never-before-seen fashion drawings and humanitarian writings. The exhibit is brought to life through a series of moving videos that guide visitors through each chapter of Hepburn's life.
Unique Filipino homage
A distinct feature of the Manila exhibit is "AUDREY: An Homage from Filipino Fashion." This tribute showcases how Hepburn's style and life have inspired the creations of some of the most celebrated Filipino designers, including Pepito Albert, Ivar Aseron, Vic Barba, Mike Dela Rosa, JC Buendia, Len Cabili, Auggie Cordero, Rhett Eala, Jun Escario, Ben Farrales, Cesar Gaupo, Rajo Laurel, Jojie Lloren, Dennis Lustico, Randy Ortiz, Frederick Peralta, Puey Quiñones, Patrice Ramos-Diaz, Philip Rodriguez, Cary Santiago and National Artists Salvacion Lim-Higgins and Ramon Valera.
Photo opportunities galore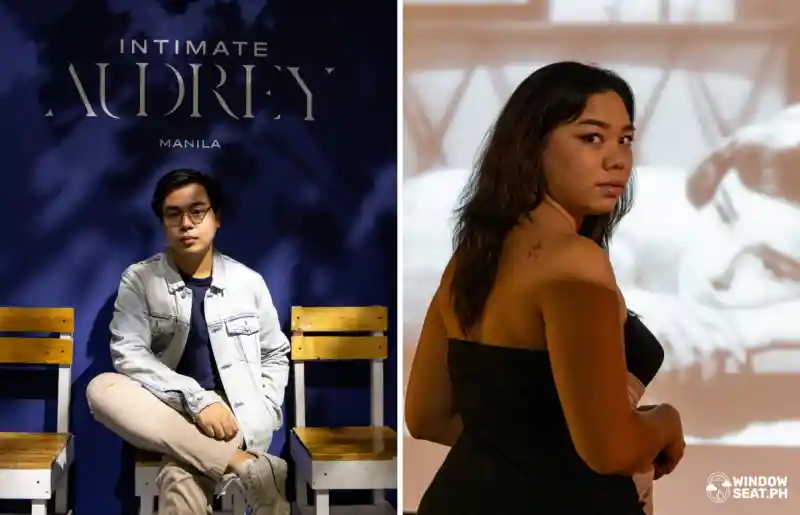 Yes, you can take pics. The exhibit is rich with Instagrammable spots! Whether it's a selfie with Hepburn's personal memorabilia or a snapshot of a gorgeous designer tribute, visitors will find plenty of opportunities to create memorable digital mementos of their visit.
Ticket information
Exhibition tickets are easily accessible online via SM Tickets or in-person at SM Ticket offline locations such as SM Department Stores and SM Cinemas. Prices are below:
₱850 (regular admission)
₱450 (students, senior citizens, PWDs, national athletes, and medal of valor awardees)
Each ticket grants a visitor one and a half hours to explore the 730 square meter space.
Visit the "Intimate Audrey" exhibition at The Museum at S Maison at the Mall of Asia Complex in Pasay City until October 29, 2023.
This article was republished with permission from 8List.ph.