6 Things to Do on a Side Trip to Kanchanaburi, Thailand
Take the road less traveled.
by Tommy Walker | May 10, 2017
[row] [whole buffer="0″]
Thailand is no secret to travelers, and the country has many places to visit and explore. Sitting firmly on the travel map, Thailand has everything: bustling cities, amazing food, pristine beaches, lush jungles, and teeming wildlife. Some places will take up more of your time, some will take less but leave a lasting impression.
One of these places is the provincial town of Kanchanaburi. Only two to three hours northwest of the capital, Kanchanaburi has grown busy and modern in the past years but it still offers a laid back, bucolic vibe. It's one of the towns in Thailand that were heavily affected by WWII, and thus it's home to a number of memorials and museums.
But, memories of that dark period do not make up all of Kanchanaburi. There's much more to see and do — here are seven musts when taking this worthwhile side trip.
[/whole] [/row] [row] [whole buffer="0″]
Take the Third Class Train Carriage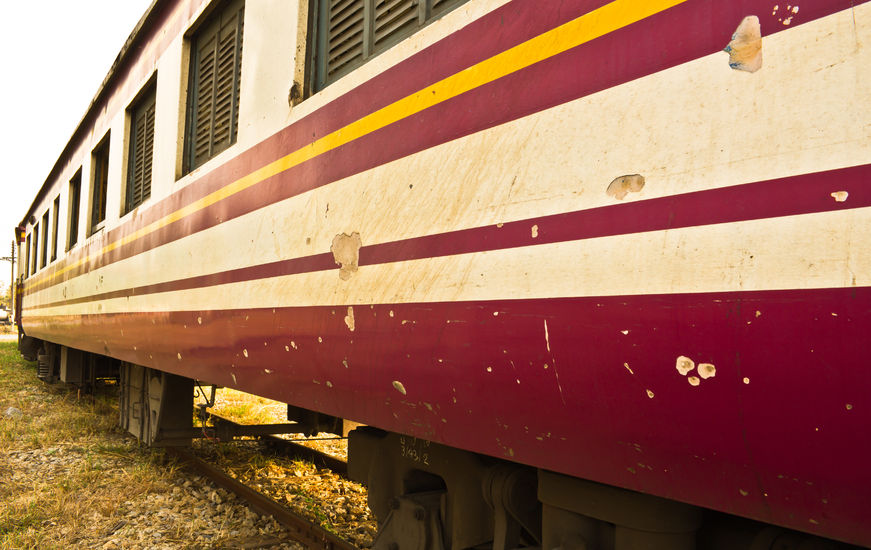 Before you even arrive in Kanchanaburi, the route to get there can be an exciting one. For only THB100, you can head on a third class passenger train to Kanchanaburi, taking around three hours. The carriages maybe a little dusty and crooked, but that's the experience you want. You'll pass through Thai countryside taking in some cool views.
Stay Down Mae Nam Kwai Road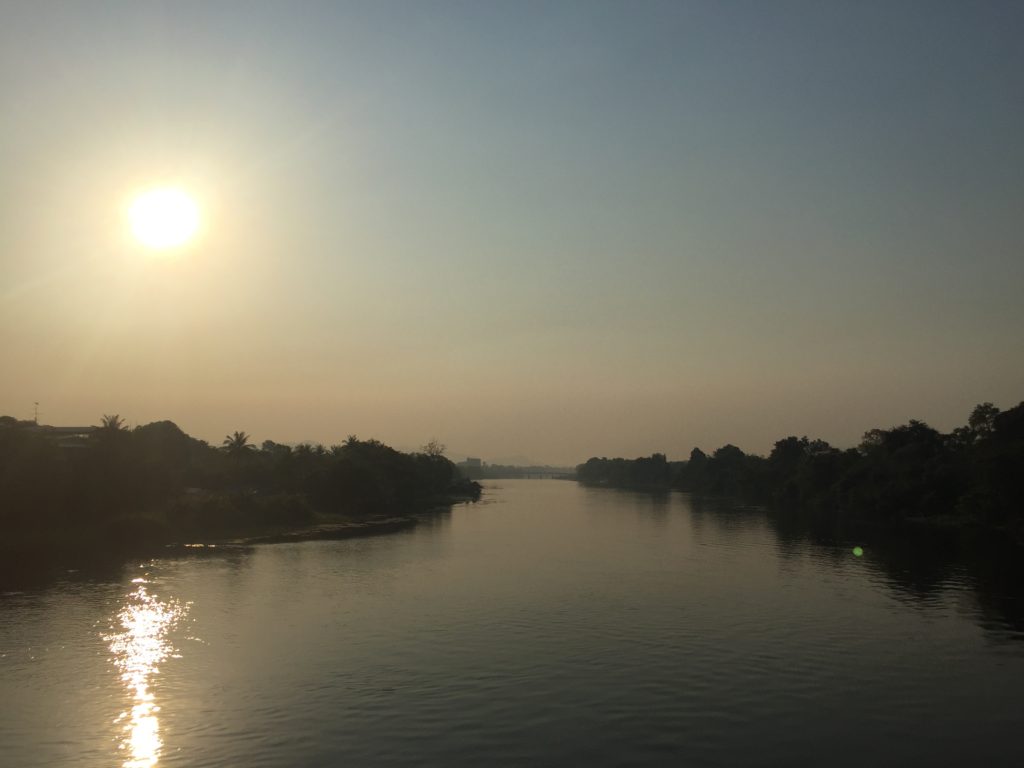 This is where you can eat, sleep, shop and explore. It's easy to navigate as its only one long road. You'll find local Thai bars, western influenced bars, 7-Elevens, bike stores, street vendors, tour agents and more.
The website isn't up to much, but Sam's Guesthouse is popular. Also for budget options and little private colorful pods, My Home Guesthouse is worth taking a look at.
Rent a Motorcycle and Take a Road Trip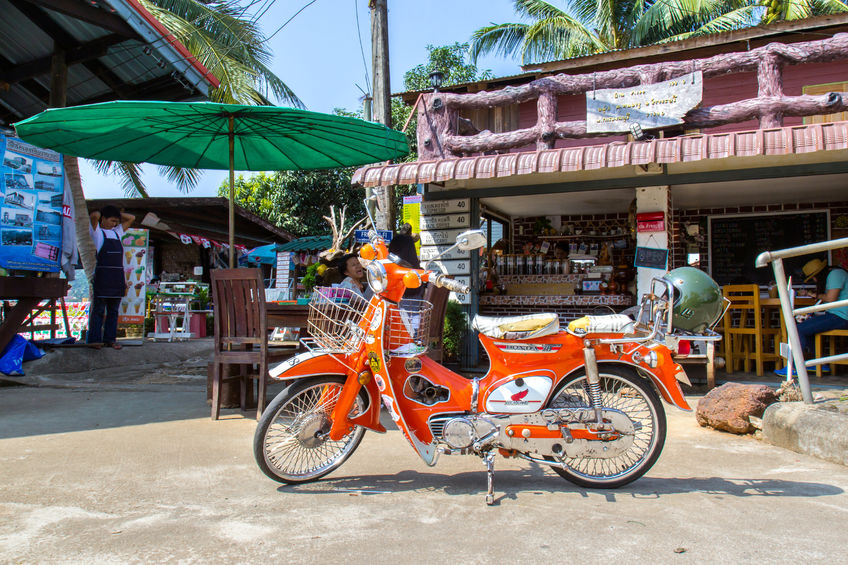 If you like your independence and a bit of adventure, best to rent a motorcycle. As long as you can ride, you'll find driving around here a breeze. Unlike some places in Thailand where there are treacherous winding roads that can be dangerous for any rider. Hiring a motorcycle will let you see things at your own pace, maybe stop off at a strawberry farm, or chat with some locals by the road. You can venture to all the places listed by yourself by motorcycle with ease, although some will take longer than others.
[/whole] [/row]