Cheap Eats: Kite Kebab Bar
Here's the newest spot in Poblacion.
by Kevin Christian L. Santos | January 28, 2016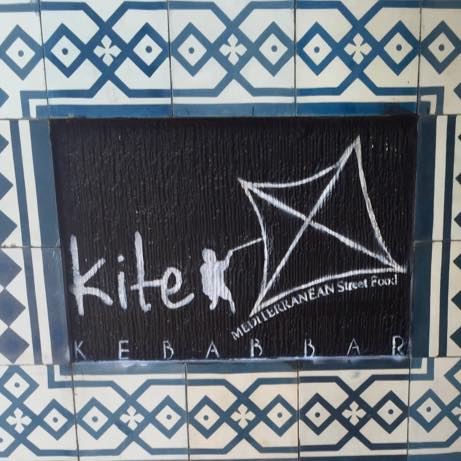 Makati is quickly establishing itself as one of THE places to get some mouth-watering eats thanks to Poblacion. The hip and laidback neighborhood is chock-full of culinary treasures that's easy on the pocket. As a plus, booze isn't expensive here which is no surprise to see many people flocking to the neighborhood they fondly call Williams-Burgos.  Kite Kebab Bar will only further enhance Poblacion's tasty charm.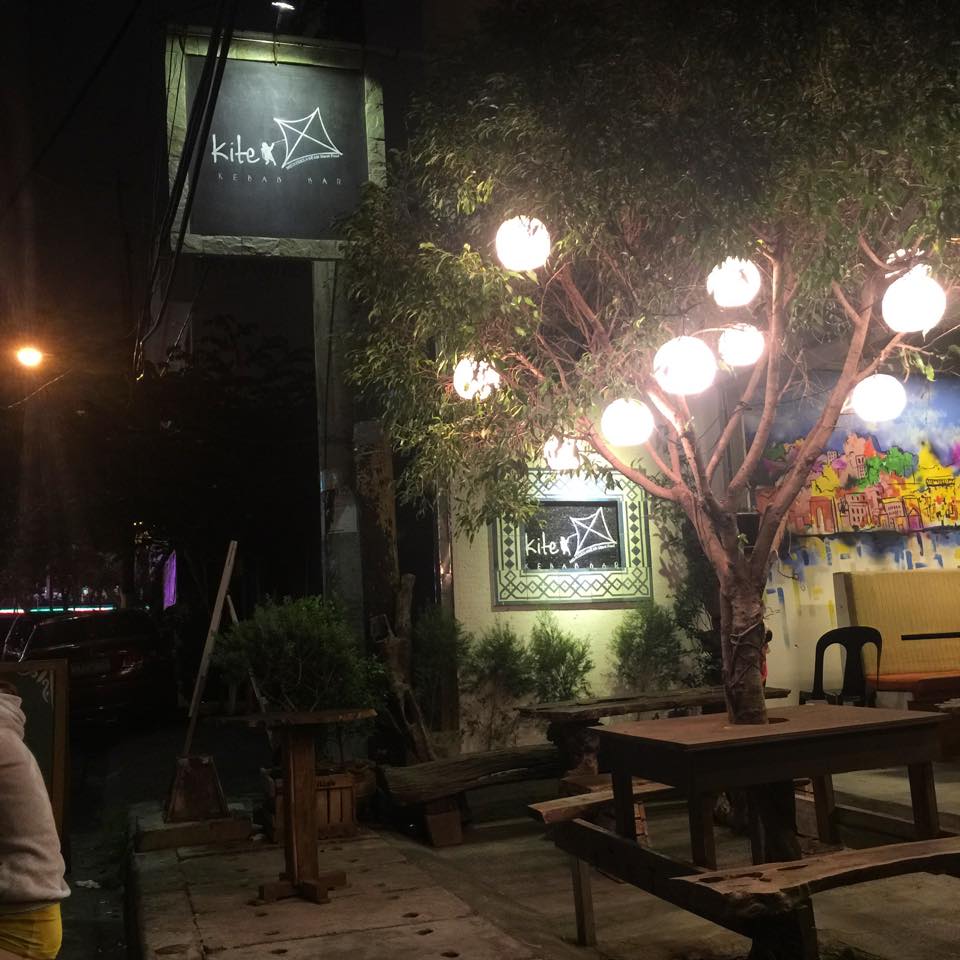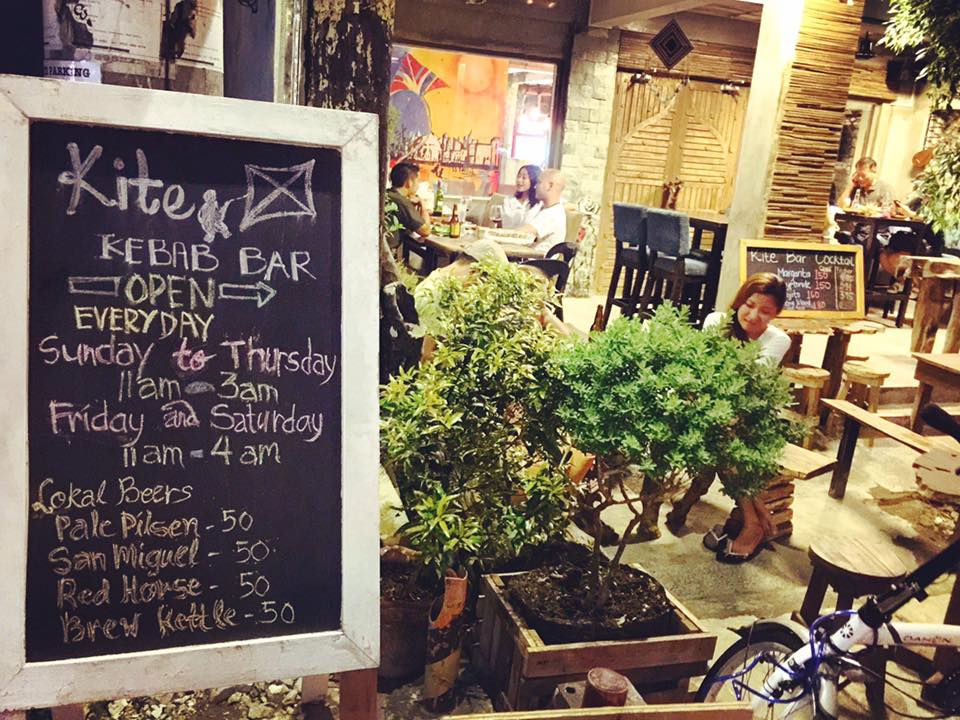 Kite Kebab Bar serves Mediterranean street food at a friendly price. The restaurant's façade and interiors exudes an eclectic and hip vibe, practically inviting you to relax and grab a beer or two.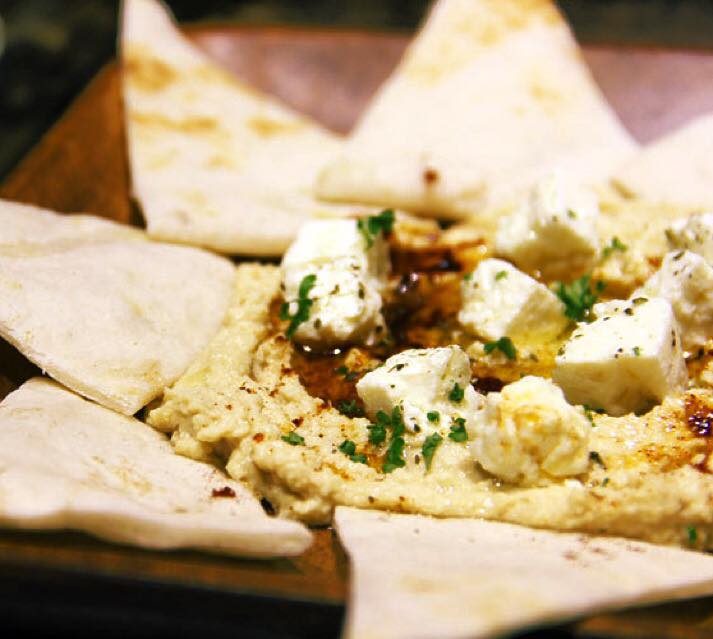 For starters, you should check out the Hummus and Feta cheese with pita bread (Php 155, upgrade to wheat pita for Php 10). It's simple and delicious. The hummus and feta don't get lost in the mix. The flavor of the beans is still prominent, while the feta provides that tangy oomph to refresh your palate.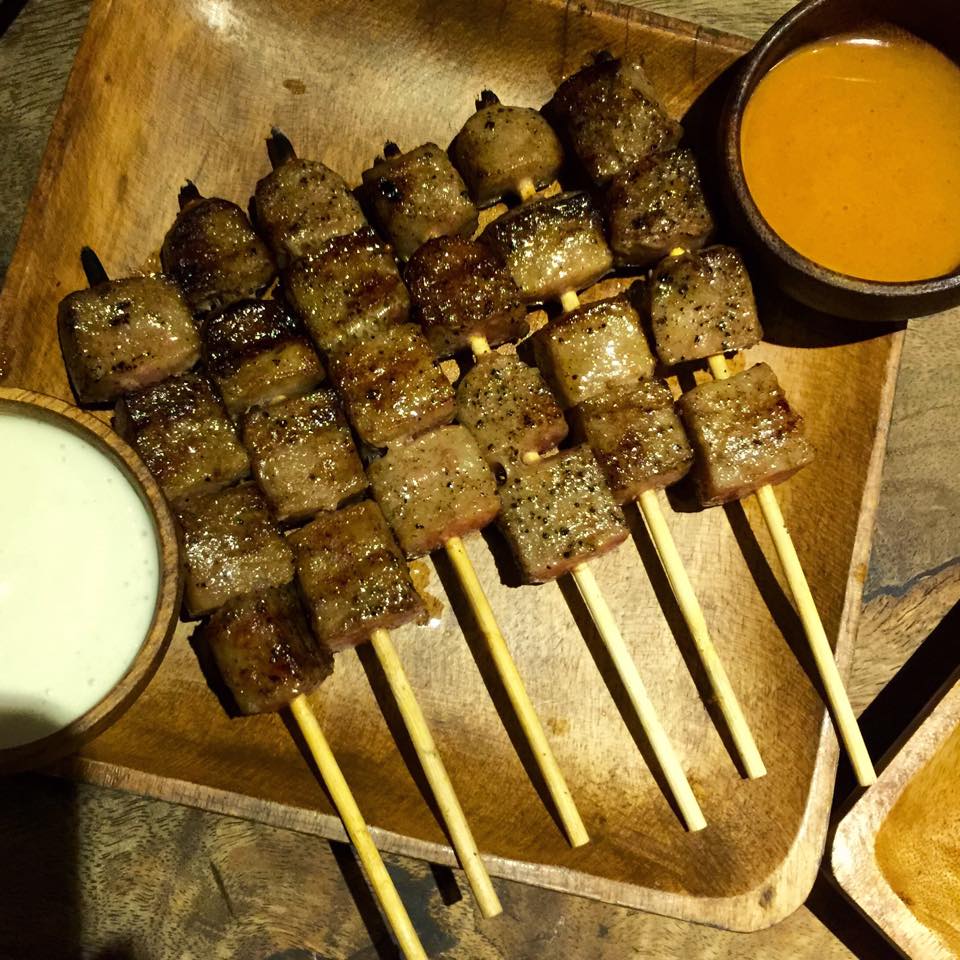 One of the restaurant's stars is their Wagyu Kebab Skewer (Php 149). It's four gorgeous juicy perfectly-grilled beef cubes on a stick that's exploding with flavor. If you're on a diet, stay away because you'll end up wanting more.
Craving seafood? Check out their grilled squid (Php 149). It's perfectly grilled and  stuffed with tomato and onions with a hint of garlic and olive oil. The squid is plump, tender and bursting with flavor. More importantly, it's perfect with beer.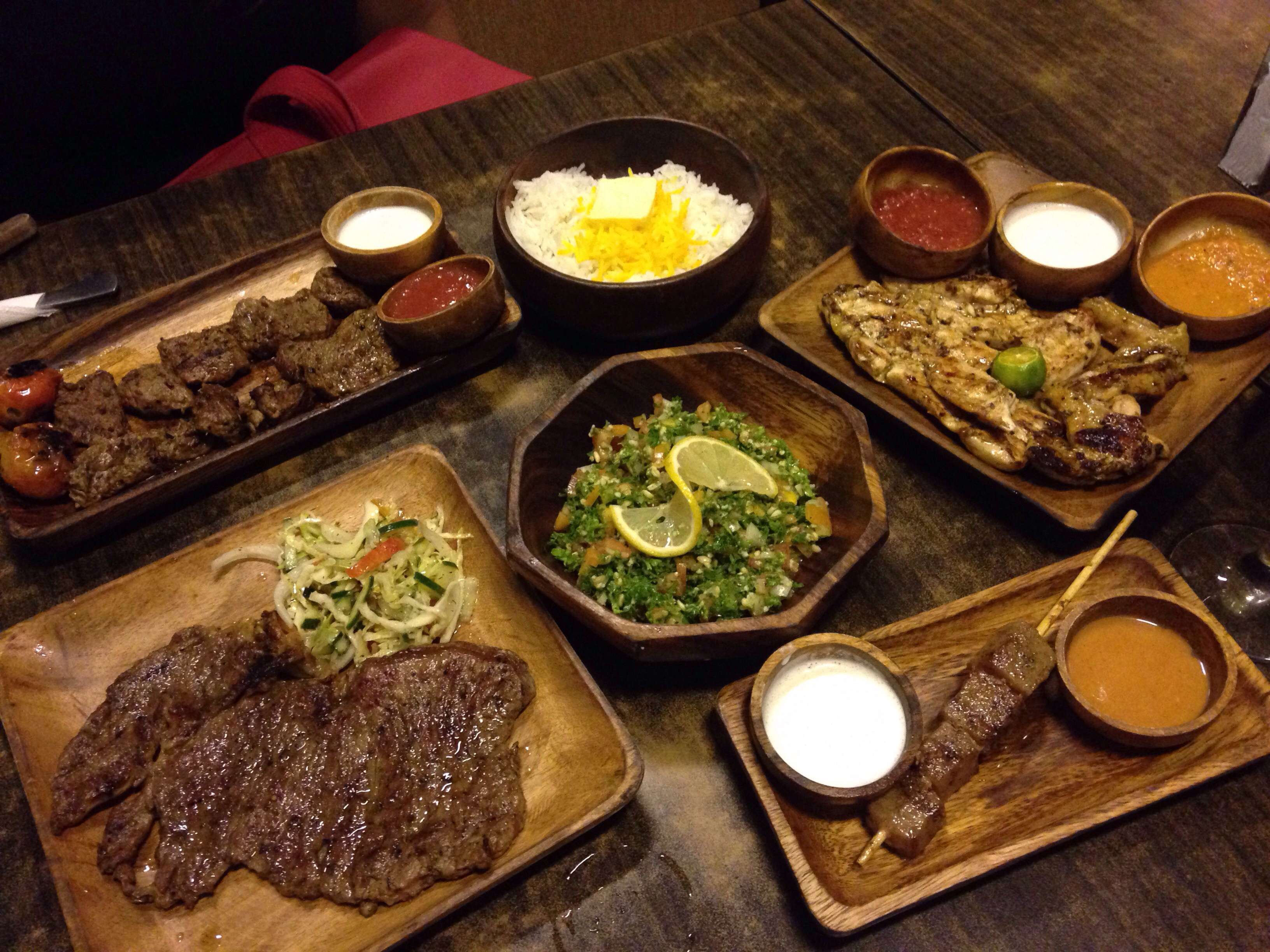 Their menu also features more top-notch Mediterranean and Persian dishes. Their shawarma and kebab sandwiches are plump and stuffed with toppings, making it a meal or a heavy snack. Up to you. Everything can be a snack if you believe in yourself. But seriously, they also have an extensive and reasonably priced bar list so you can pair your meals of absolute deliciousness with your choice of drink.
With delicious cheap eats and booze in a spot like this, Kite Kebab Bar will be one of your go-to Makati destinations in no time.
Kite Kebab Bar can be found at  5772 Ebro Street, Barangay Poblacion, Makati City, Philippines.