Here are the Favorite PH Destinations of Your Favorite Korean Stars
They love it here!
by Abu Poblete | May 26, 2017
[row] [whole buffer="0″]
It's no denying that Pinoys are hardcore fans of the Korean wave, and it's basically what makes us want to fly to Korea ASAP. But if there's something we need to know, it's this: they feel the same. You see, lots of our favorite Korean celebrities have been here, and they've fallen in love with our country — just like how we're head over heels for them.
Scroll down to see how your favorite artists enjoyed their stay here through these cute Instagram photos:
[/whole] [/row] [row] [whole buffer="0″]
Cebu
Park Bo Gum
Park Bo Gum, together with the entire cast of Love in the Moonlight, went to Cebu to celebrate the success of their series. They obviously enjoyed the island and did lots of water activities. We hope they'll come back again!
San Deul (B1A4)
San Deul of B1A4 was seen mingling with the locals of Cebu and having lots of beach time. Look at that cute selfie from Kawasan Falls.
Lee Min Ho
After his fanmeet in Cebu, Lee Min Ho made sure to experience the beautiful island by trying out different water activities like boat riding and jet ski. Come back soon, oppa.
Lee Jong Hyun (CN Blue)
Cebu is undoubtedly a favorite among our fave stars, including Jong Hyun of CN Blue. Together with fellow singer Jung Joon Young, he had a chill trip in the Queen City, as seen through their Instagram photos. And since CN Blue is coming back to the country again this year, we can't wait to see where they plan to go next!
G-Friend
Almost a year after their debut, Korean girl group G-Friend took a trip to Cebu for mini photoshoots and a short vacation. Donning cute swim wears, it's very evident in their fun selfies how much they enjoyed their stay in the island.
Kim Go Eun and Kim Dong Wook
Now that the Goblin fever has hit the country, here's a little trivia: the goblin's bride, Kim Go Eun, visited our country just this year. Together with fellow actor Kim Dong Wook (Coffee Prince) they did island hopping with some friends.
[/whole] [/row] [row] [whole buffer=0] [hide_this_text type="subheading"]Here are Korean Stars' Most Visited Places in the Philippines[/hide_this_text]
Bohol
San Deul (B1A4)
San Deul did not limit himself to just one island — he also explored the province of Bohol. To top his adventures off (like going on Lobo River Cruise), he also tried our favorite merienda treat: banana cue!
Jae Kyung (Rainbow)
Rainbow's main vocalist had a fun mix of work and play during her visit to Bohol for a swimwear brand photo shoot. It's good to see her bubbly face in our sunny shores — maybe she'll bring the rest of Rainbow next time!
Boracay
Kwon Yuri (Girl's Generation)
Yuri and her cousin Vivian did a shoot in Boracay last year, and their photos made us want to go there again. Oh, we can't wait to try those water activities once more.
Nam Woo Hyun (Infinite)
Boracay is definitely a favorite among foreigners, and Infinite's Nam Woo Hyun didn't pass up on the hype. He came to the island just a year ago and he was definitely stunned by the island's world-class beauty.
Palawan
Amber (F(x))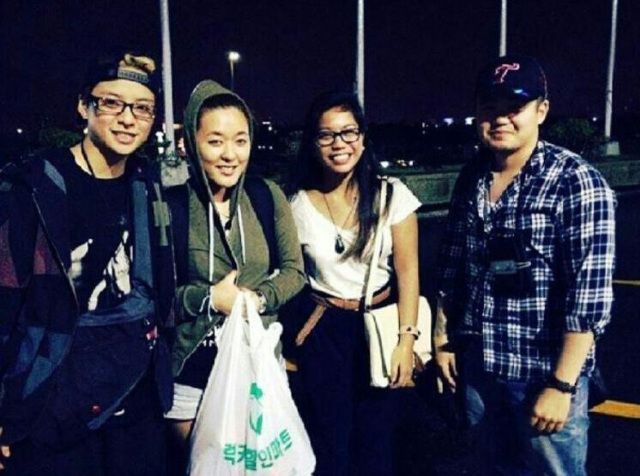 ends-in-the-philippines-1p/"]
F(x) member Amber celebrated her birthday four years ago in the breathtaking island of Palawan with friends. According to news, they stayed at a beach resort in Sabang and had a really great time.
Know of other Korean artists who went to the country for a vacation? Share with us in the comments section below!
[/whole] [/row]